Stampede is around the corner and we bet you are browsing the stores for that perfect western-inspired outfit. We all know how to put together a hat, a plaid shirt some jeans and a pair of cowboy boots for the main event. However, a lot of us struggle with finding what to wear to their
corporate party

. The math is simple. If you follow these rules below, you will never go wrong. Also, we put together 4 perfect Stampede outfits for your corporate party.
Do not wear a head to toe Stampede costume. The risk to look tacky or ridiculous is high.  A delicate western touch is exactly what you need.
Keep it classy and sharp.
Dress appropriately to your business environment and always keep in mind your corporate dress code. You don't want to surprise your HR too much. Avoid shorts, miniskirts and distressed denim as much as you can. The rules might be less severe if you work in a creative agency or a PR firm.
Don't spend a fortune on a pair of cowboy boots unless you will have other occasions to wear them.
Mix and match pieces from your own wardrobe with western accessories and elements.
You don't have to literally look like a cowboy. Skip the hat.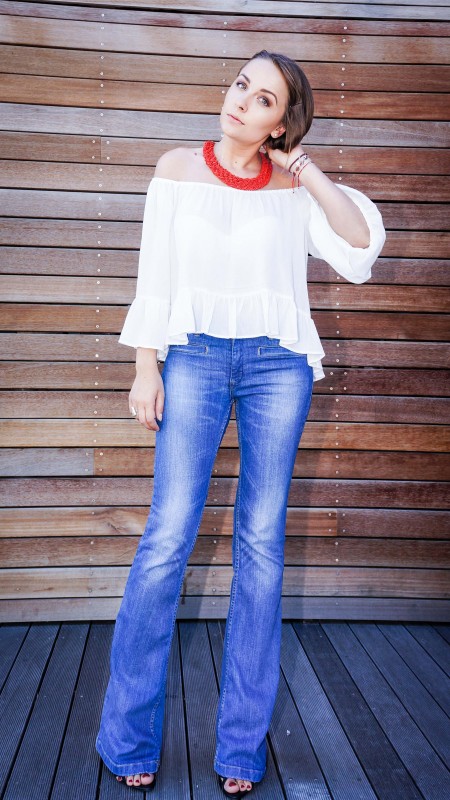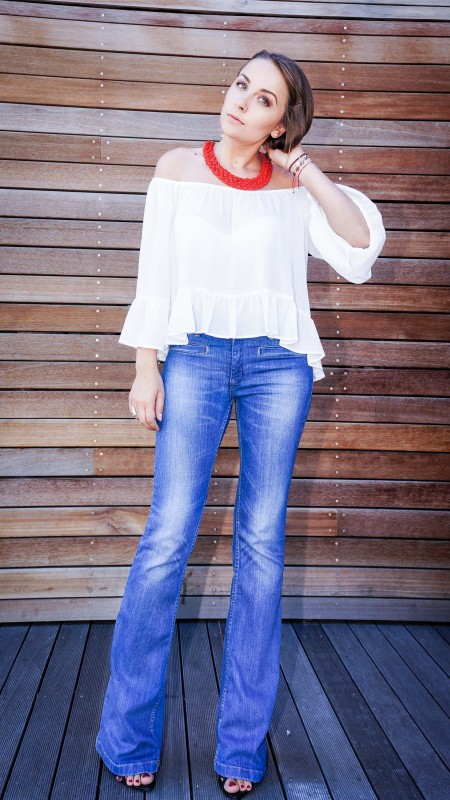 We love a mix of an ultra feminine off shoulders top and the 70's inspired flared jeans. They always make your legs look longer and slimmer.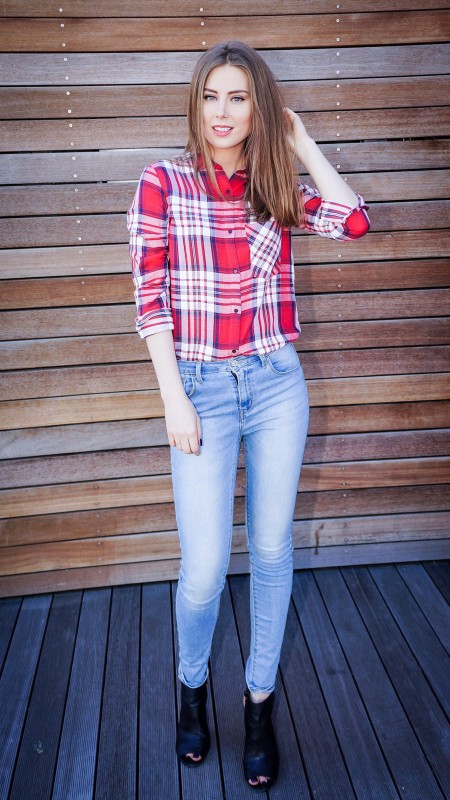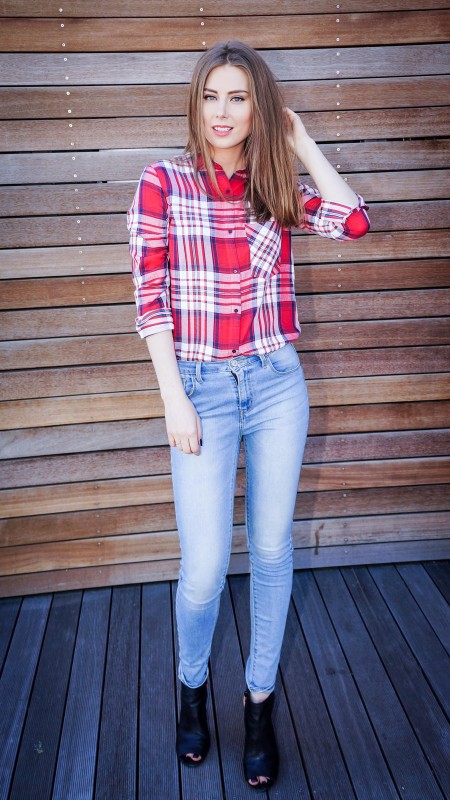 One of the key elements of stampede style is the plaid shirt. Wear it with a pair of light denim skinny jeans and a pair of peep toe cut-out booties instead of the usual cowboy boots.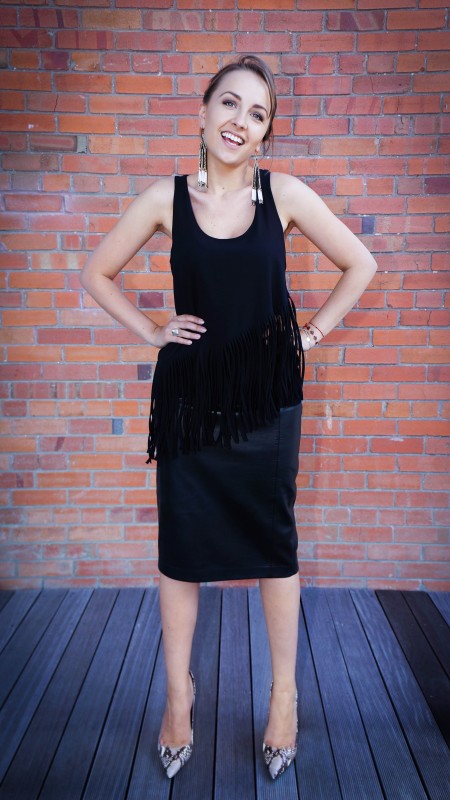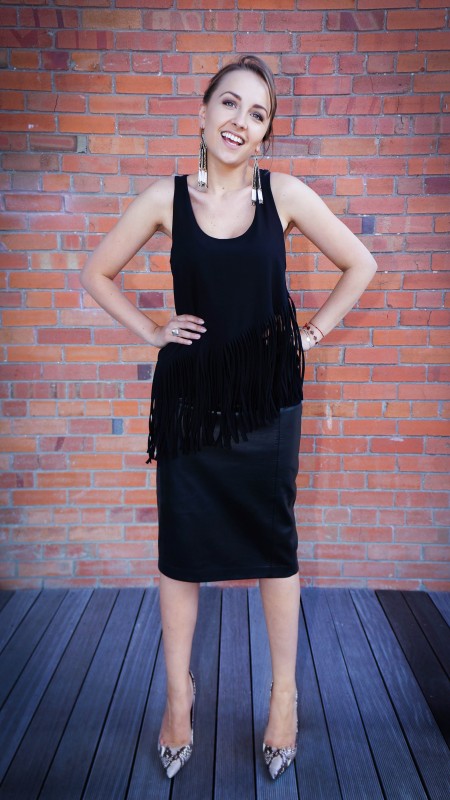 If you don't want to wear denim, an elegant tank with fringes paired with a sexy yet classy leather skirt might be your rescue. Accessorize the look with a pair of snakeskin pointy toe stilettos and some bold boho earrings.
Mix a pair of leather leggings with a boho-inspired blouse. The flared sleeves will give your look a very feminine and romantic flair. Tie a cowboy with a printed silk scarf and go bold with a rich lip color.