One of my biggest fears related to fashion was that eventually the 2000's trends would come back. Remember when Britney and Justin made a head-to-toe denim statement at the American Music Awards back in 2001? It seemed like they couldn't make it worse. Right after that, double denim completely disappeared and became a joke subject. However, last year the Canadian Tuxedo was brought back to the fashion scene, being probably the most doubted trend. I must say that as much as I love denim I wasn't quite sure if I liked it or not. I am sure that many of you felt the same.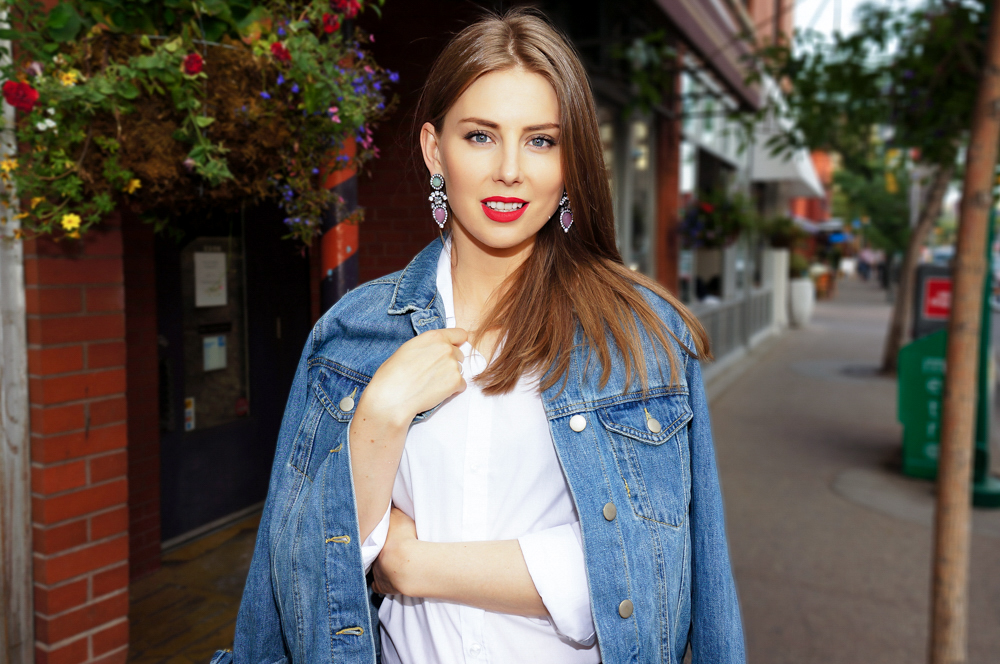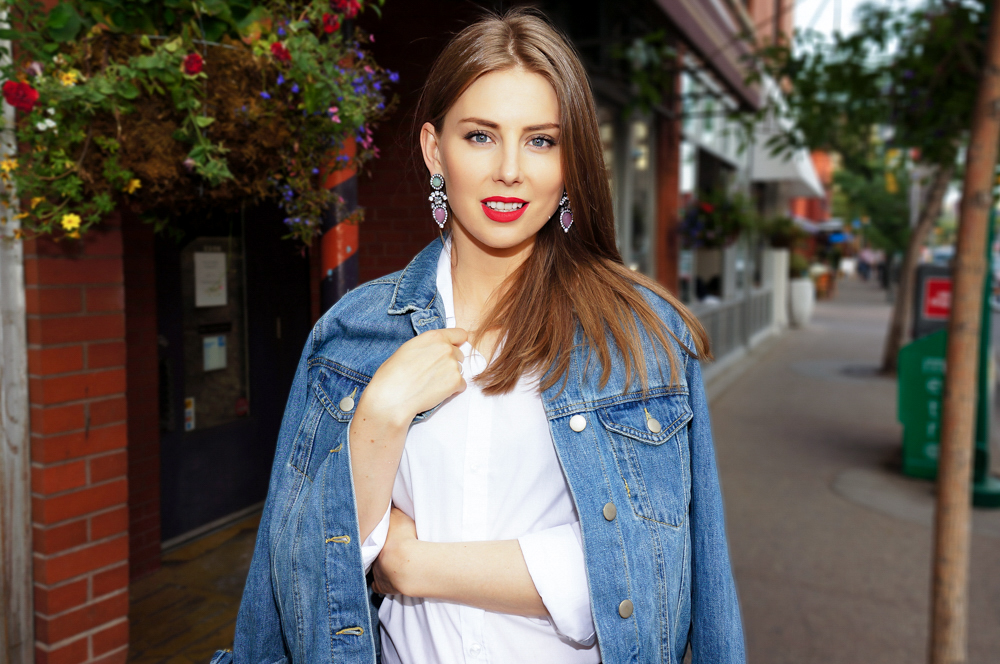 How to wear double denim? That was a question I had to answer to myself. That is why I decided to play with this trend and pull a few outfits.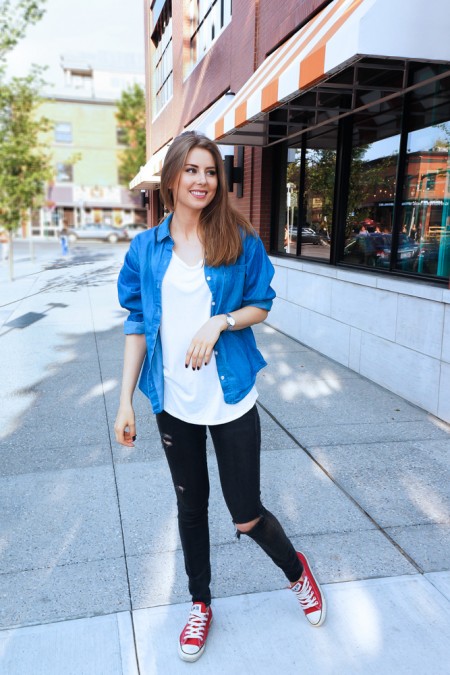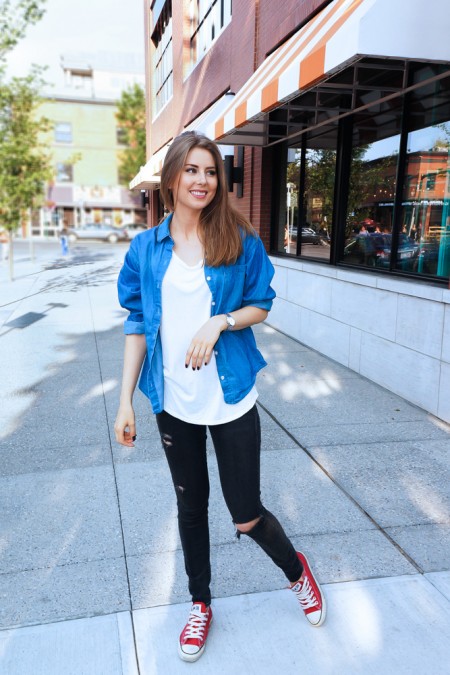 We love the classic profile of a chic Parisienne woman. You can get that confident french look with just a pair of ripped jeans and a white t-shirt with a denim shirt on top. A pair of  Converse sneakers will make this outfit even cooler and much more comfortable.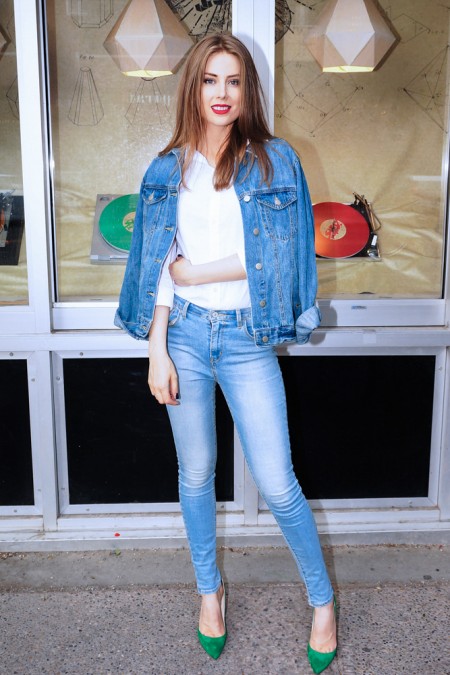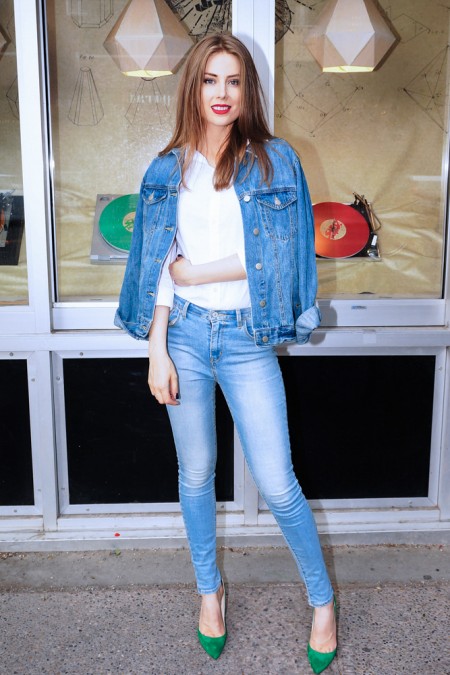 Mix a pair of skinny jeans with a loose jacket. Never go with western inspired accessories, choose romantic and feminine ones. Remember that the accessories are the main highlights of your outfit. Make sure they are worth – go for some color and bold design.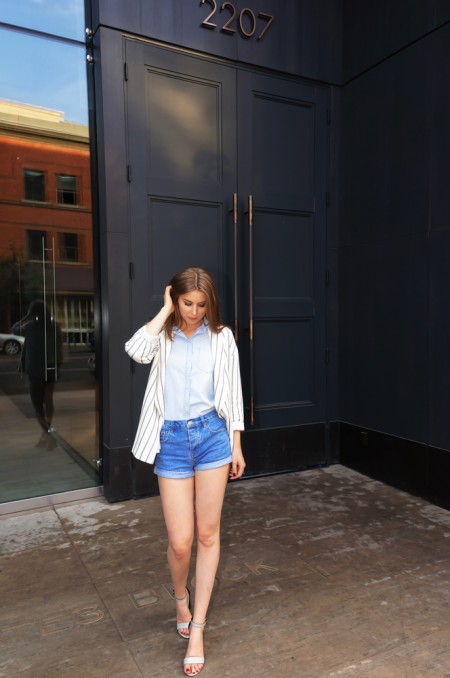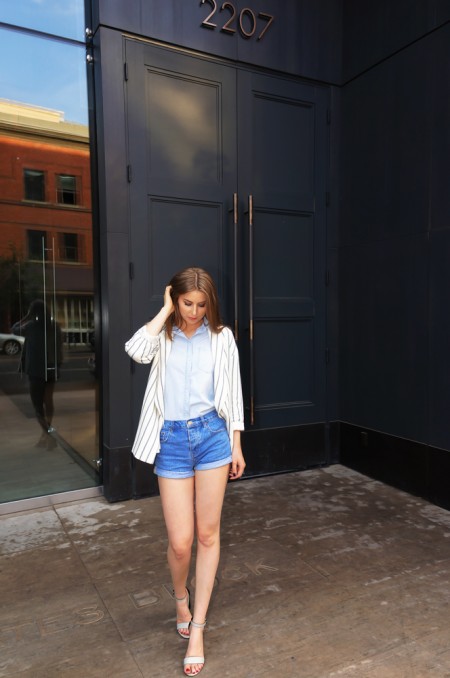 Mix the washes if you don't want to get a boring outfit: light on top and dark on the bottom, or vice-versa. Add a blazer for a chic flair.