This is a very personal story. And there is no other place for me to share it than here. I had a really important event the other night. It wasn't yet another public speaking engagement for me.
It was all about the responsibility and honour of talking in front of a special crowd of young emerging women trying to succeed in a very male-dominated industry. While planning my speech before the event, I realized fashion was more than stylish outfits to them. It was an empowering tool they could use to emphasize their skill set and boost their confidence when earning that seat at the table. I focused on the importance of credibility in the legal industry and how your attire could project trustworthiness and professionalism. We discussed the sartorial restrictions the business formal dress code dictates and how a young professional could challenge those rules and add a little bit of fun and personality to her daily style. I wrapped up my presentation pointing out how personality and comfort are paramount, regardless the rules. As there were two men in the audience we talked a little about the menswear rules in a formal environment. No funny Spongebob socks, no loud prints, no funny ties, polished shoes, good quality fitted suits and an impeccable haircut – a quick check of common sense rules.
After a short Q&A, I was packing in the back of the room when my outraged friend pointed to what the next speaker was saying. It was one of the two men in the audience who began his speech by saying, I quote "I honestly disagree with all that has been said, it's not right. Look at me, I am wearing printed socks. You have to be yourself and you have to blend in a fun environment. Otherwise, you are going to be roasted. You don't have to wear black. Wear whatever colour you want. I am more like Mark Zuckerberg. And he is successful." I was honestly shocked. First by the amount of ignorance coming out of his mouth and second by the disrespectful attitude towards his fellow speaker. I come from a country with less mannered people so I am generally used to this type of behaviour. But never in my Canadian experience have I ever encountered a level of such rudeness and disgrace. I thought a lot of talking about this publicly and I decided it was my responsibility as a woman to speak out.
It's really important to know this guy is a recruiter, to begin with. He is not a successful lawyer or a fashion consultant to have a reliable opinion on corporate dress codes and fashion ethics in the legal industry. Just like I would not be the recommended person to talk about HR and recruitment issues. But what happened there wasn't just a small disagreement on a professional issue. If Steve or Adam or whatever his name was would have actually wanted to question what I was saying, he could have raised his hand during the Q&A. I would have gladly engaged in a constructive debate around a topic I am so genuinely passionate about. I would have suggested him to go to a top legal company in New York and try to pull his Sponge Bob socks and his "be free, wear what you want" narrative there. I would have told him how smart tech guys like Steve Jobs and Mark Zuckerberg used their casual uniforms purposefully to build their personal brands. I would have also shown him a photo of an early Steve Jobs wearing a suit.
But he did not. He did not raise his hand to challenge me with smart questions like a true professional would do.  Instead, he tried to undermine my expertise with a disgracious failed attempt to take me down in the most coward and classless manner possible.
The Spongebob Socks ego 
As I was thinking about what happened there later that night, I realized that this was not just a simple rudeness incident. That was a classic pattern of mansplaining. When a terribly insecure man can't accept that a young woman can have more expertise than him in a certain field, he has the sudden need to take her down and show her where her place is. And he has the guts to do it in front of other 30 women because he knows he can get away with it. Because Steve or Alan did not start the conversation naturally around an issue he was best at. I am sure that as a recruiter he had a lot of good advice about getting through a successful interview or planning a decent career path. But no. He just felt the desperate need to build his presence and make himself interesting by taking a younger woman down.
So for him, for the classic mansplainer and dominator wanna be, I have a message.
I don't want to sound arrogant, but to be clear, Alan or Steve or whatever your name is. I have almost 10 years of experience in fashion consultancy and communication. I moved to Canada in 2013 and had to start everything from the scratch. In 4 years only, I managed to build one of the top Calgary-based personal styling companies. I have several clients who come to me for help because they trust my expertise and my reputation. Organizations contact me to host styling workshops because they expect me to know what I am talking about. And unlike you, sir, I wasn't blessed with the entitlement of having one Calgary born lawyer grandpa and the founder of the Henry Singer empire as another grandpa to hold my back. My success happened through immigrant hustle you are most likely not familiar with. But my hustle and my struggle helped me strive for perfection. I learned to work twice hard to achieve my goals. It put me in a constant state of learning and professional growth. You see, you master words easily in your attempt to make me look like a fool. In the meantime, I have to spend hours on Grammarly and Thesaurus improving my third foreign language vocabulary. I spent twice as much reading about fashion and educating myself to make sure that I bring value to my clients and my audiences. And this is the reason I am extremely confident about the information I deliver and I won't tolerate an insecure man to undermine my fact-based knowledge.
To all the Steves and Johns and Alans who still have this inexplicably stupid subliminal desire to mansplain women in their own areas of expertise. I ask you kindly. Please, give us a break! Yours truly.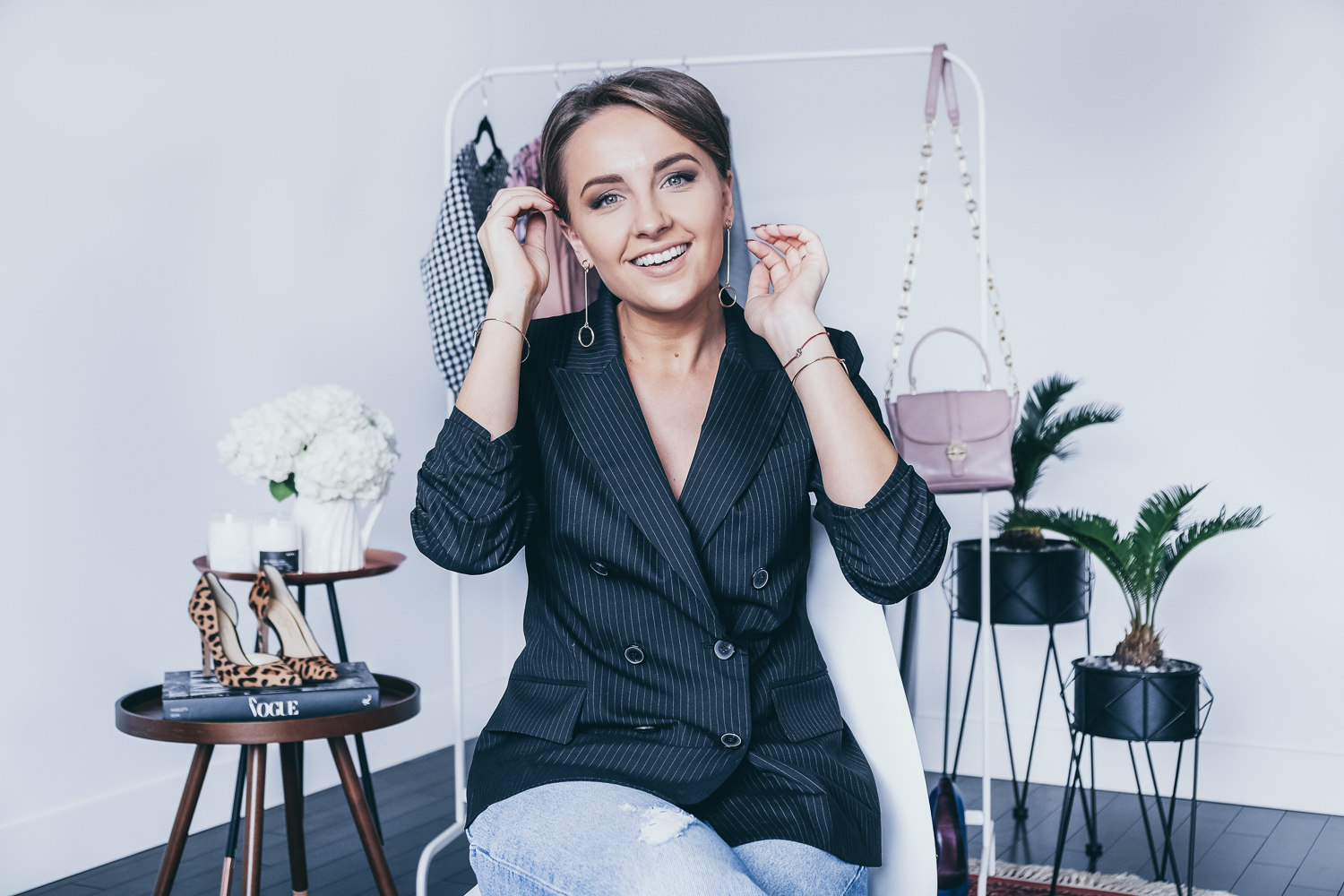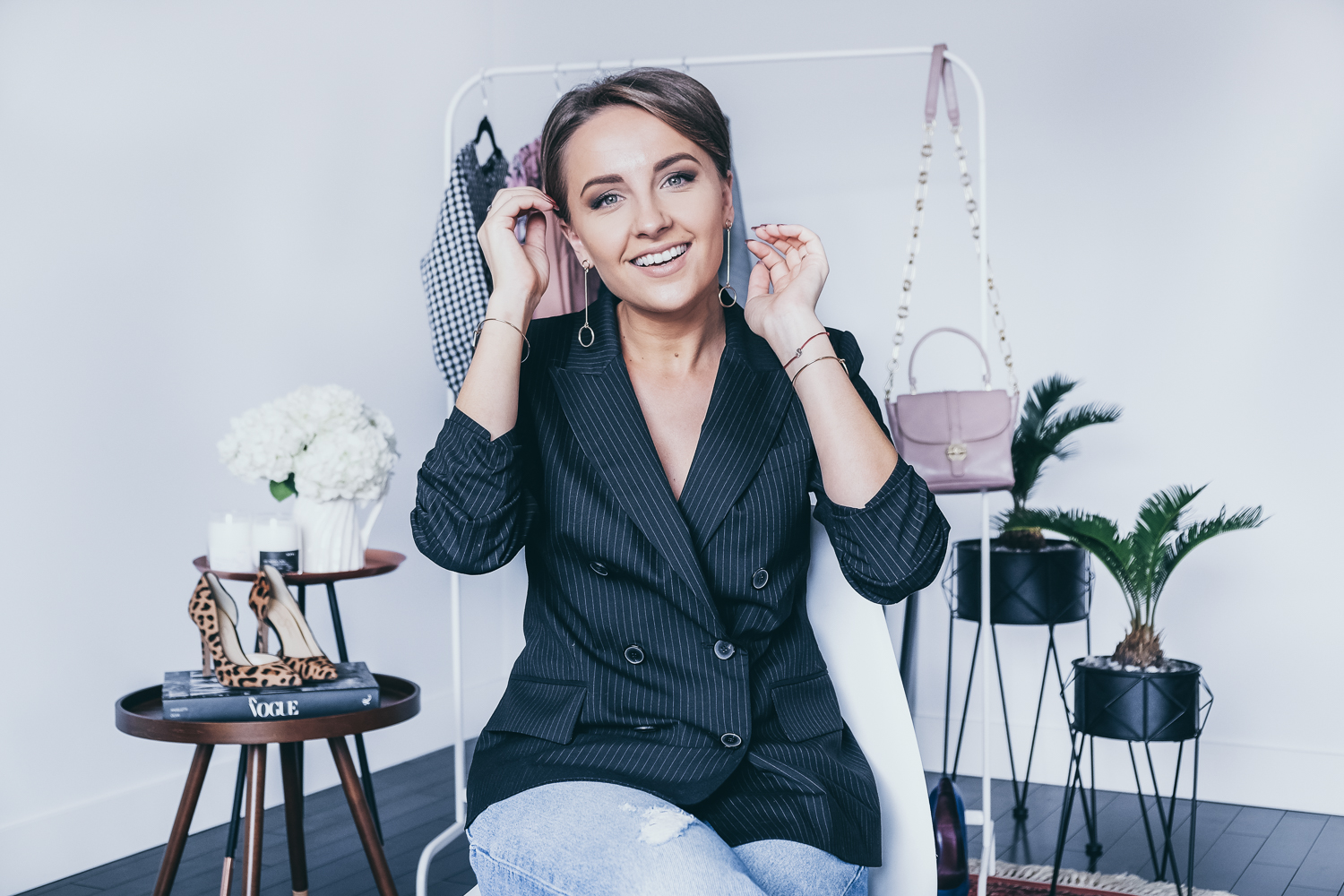 Speak up. Share the story. Support each other.