Keeping it stylish and comfortable in cold season is definitely one big sartorial challenge we all get to face. While it might not be as easy and fun as during warmer months, winter dressing brings in endless layering possibilities and outerwear options to play with.  When temperatures go below -15C, let's admit that fashion is one of the last things we have on our frozen minds. We turn on the ultimate survival mode, resuming to a pair of comfy snow boots and a warm chunky parka. If you somehow manage to still look attractive in this combo, please call us. Luckily, sometimes mother nature is more forgiving and we can play around and make our boring winter routine more fun and enjoyable.
Layer a statement maxi coat over a warm knit dress. Regardless of the length you choose, wear your favourite winter dress with opaque tights. They will both make your legs look slimmer and keep you warm. Plus, black allows you to wear something shorter and still look appropriate in a professional environment.
Give up on the boring fitted parka and consider a crazy oversized puffer for a contemporary look. While you can go further and experiment with a midi skirt for an edgy contrast, we highly recommend you to start with something basic like a pair of ripped jeans and high heel ankle boots. This is a piece that requires a lot of confidence so unless you have it, don't pull it. Otherwise, you risk looking like you're wearing a two sizes bigger puffer.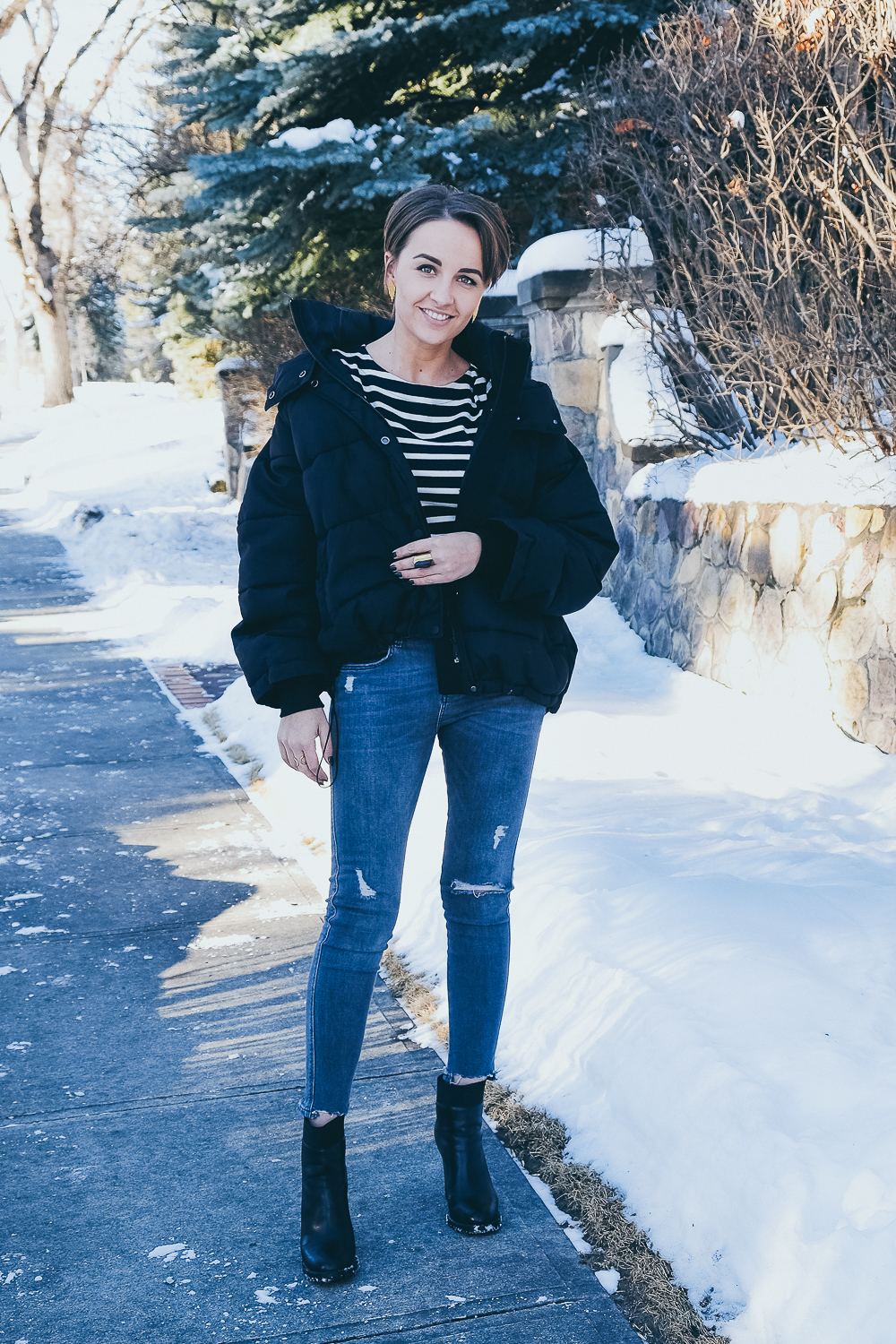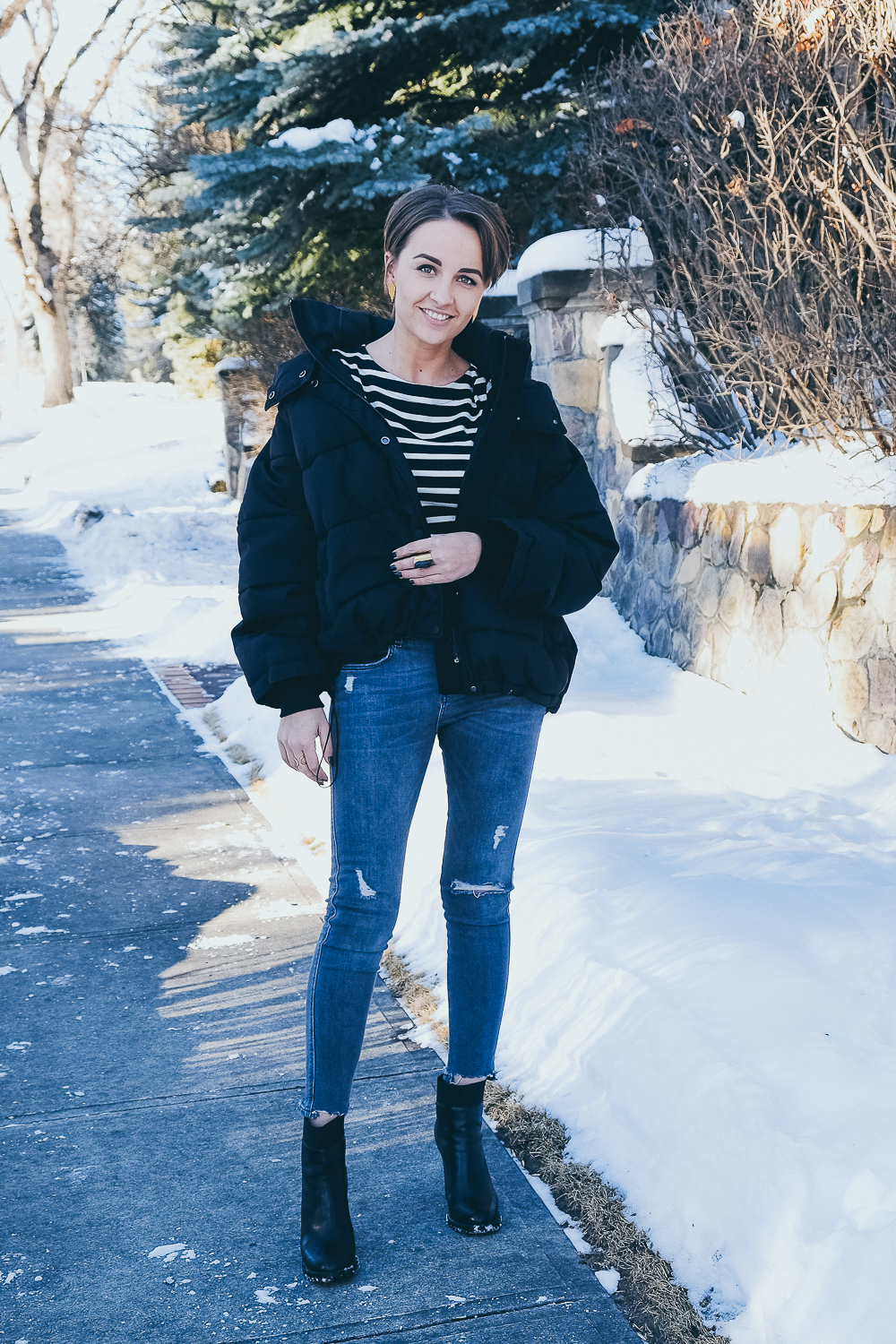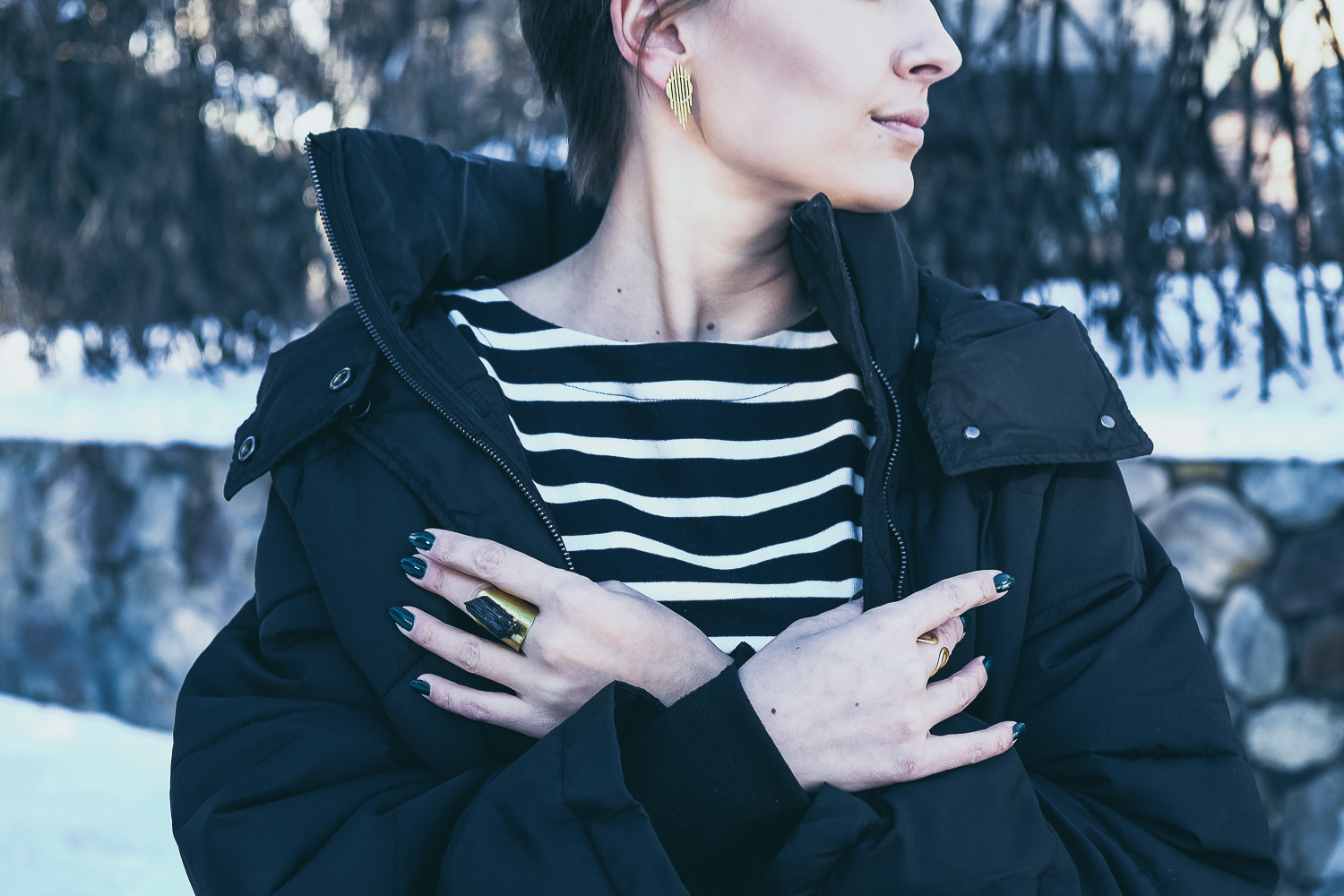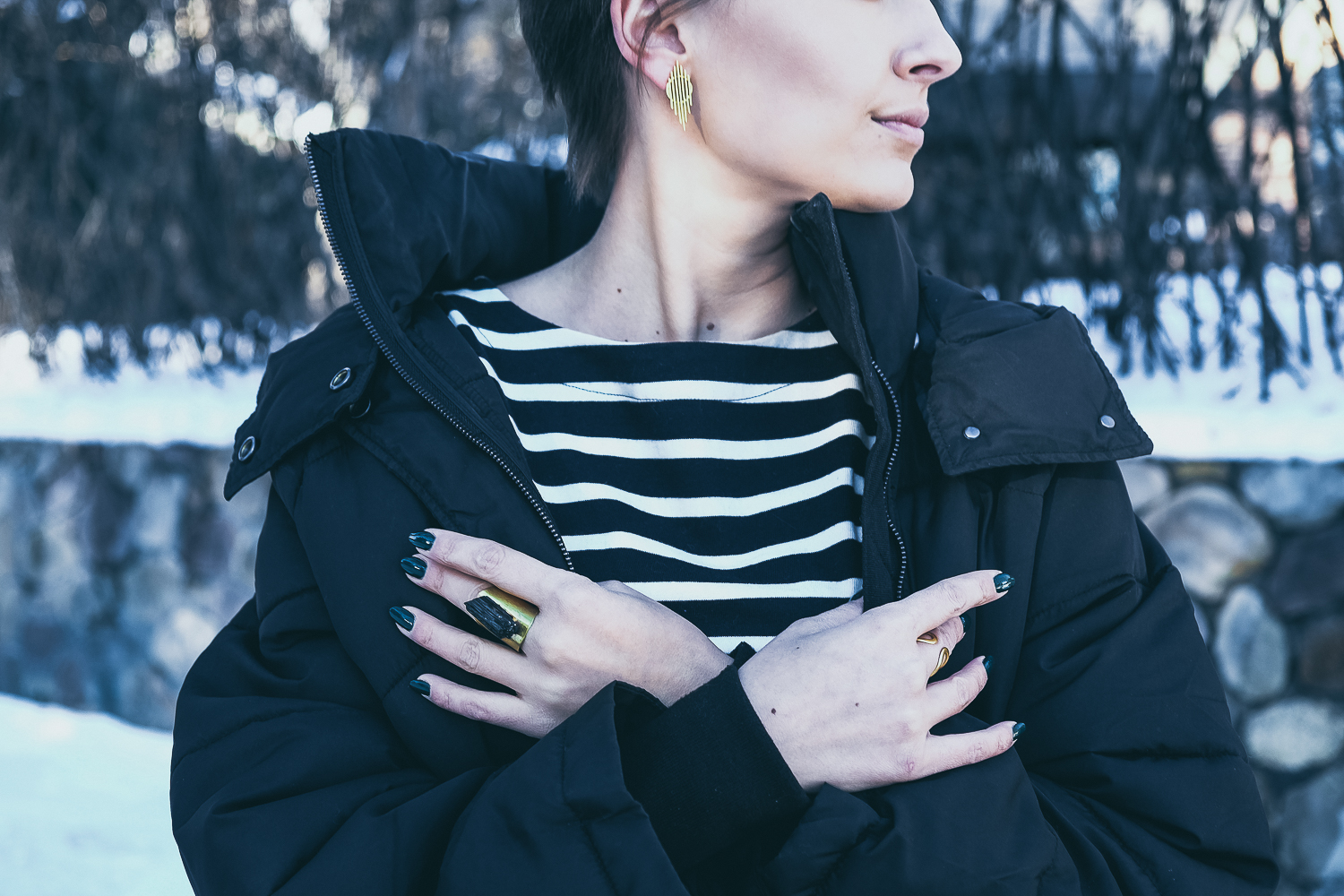 A shaggy faux fur coat (like this fresh piece by Canadian designer Kate Hewko) is a perfect addition to your winter wardrobe. Throw it over a basic denim piece to add a touch of glam to your look. As most fur coats are fluffy, skinny jeans will nicely balance the silhouette. A daring bright colour will help you easily make a bold statement. 
While shorter fur coats look funky, a midi tailored fit makes for a more classic, timeless approach. This is a piece worth the investment if you are more committed to a business attire routine as it works perfectly with midi skirts and pantsuits. In terms of accessories, you can always enhance the luxe with a pair of dramatic sunglasses or statement jewelry.