As much as this idea seems almost a nonsense to most of you, I came to the fact that buying a coat when it is still hot out there might be the best investment of your pre-fall season. I am not talking about the classic cashmere trench coat or a wool cape, I am talking about the transitional light coat you can wear on those Indian summer nights and continue wearing until the warm October days. In the end, we love early fall especially for those styling options that layering offers us. When you are totally bored of your black blazer or your denim jacket, try to put on a printed coat and see how it can totally change your look. I have tried a few styling options with this nice coat I found os sale at Maska Mode for only $70.
Mornings are quite chilly in September, but you still don't want to look like you are prepared for the polar vortex when you are heading to work. Put a light coat over your office dress and you will make a sartorial statement with no effort.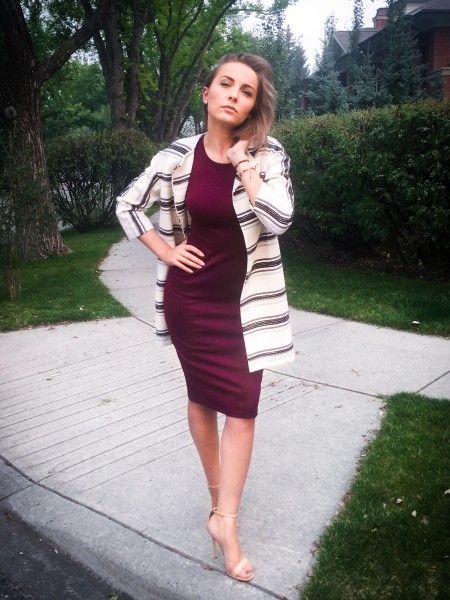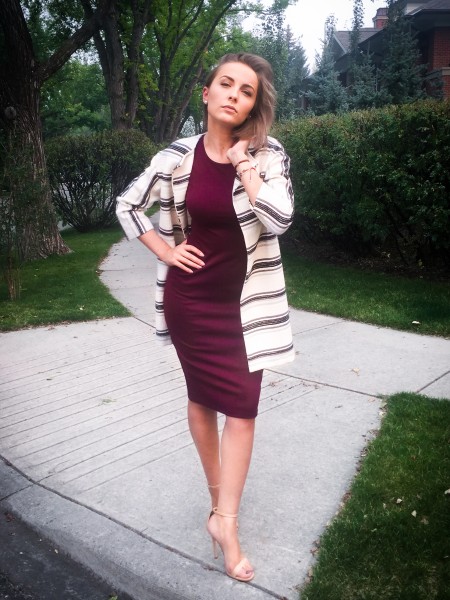 One other option I love is this structured gray skort paired with a blue shirt from the men's department. You can transform it into an office outfit if you replace the short bottom with cigarette pants or a pencil skirt.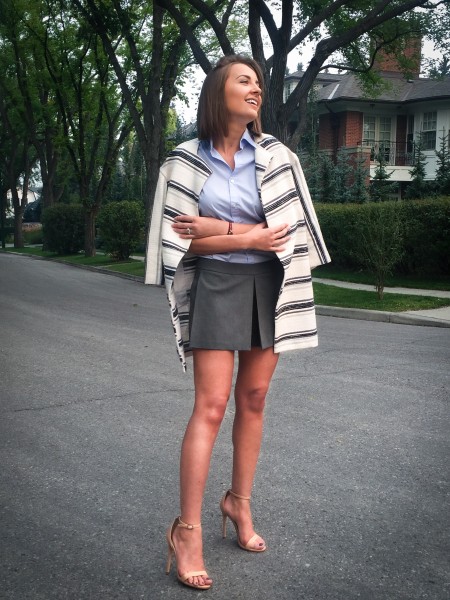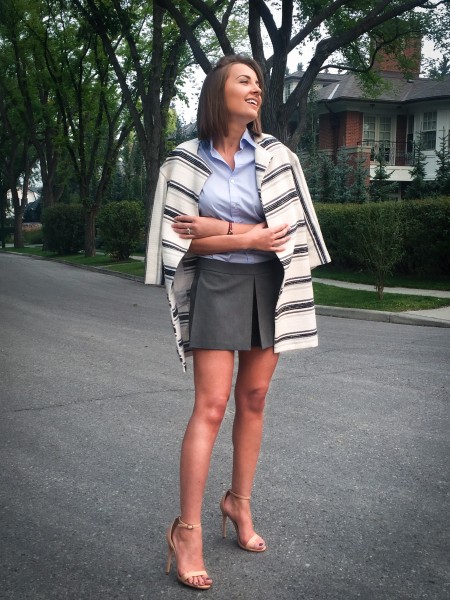 If you find the boyfriend jeans white tee shirt combo boring (never), add this oversized coat instead of the usual blazer. Make sure you wear heels as high as possible to add some sexiness to this boyish look.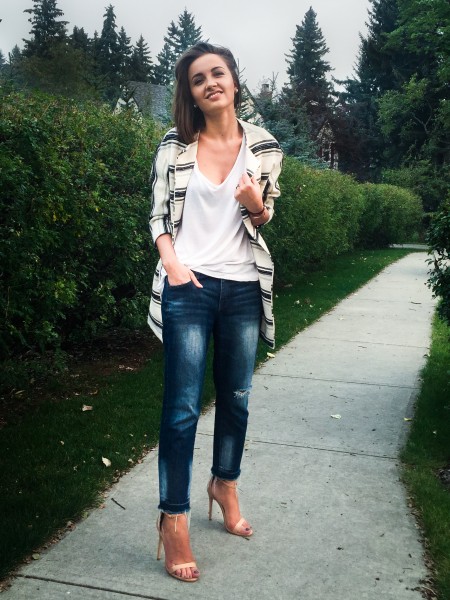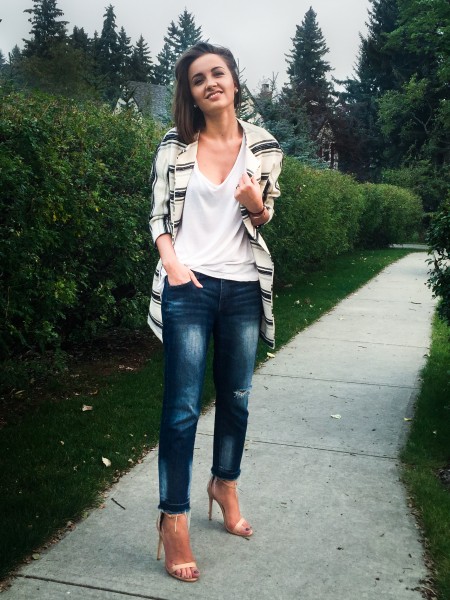 If you add a waist belt in a bold color, you totally change the meaning of this coat, making a perfect cool top out of it. You can play with the neckline and change the depth  of it when if you are planning to go out after a busy day.