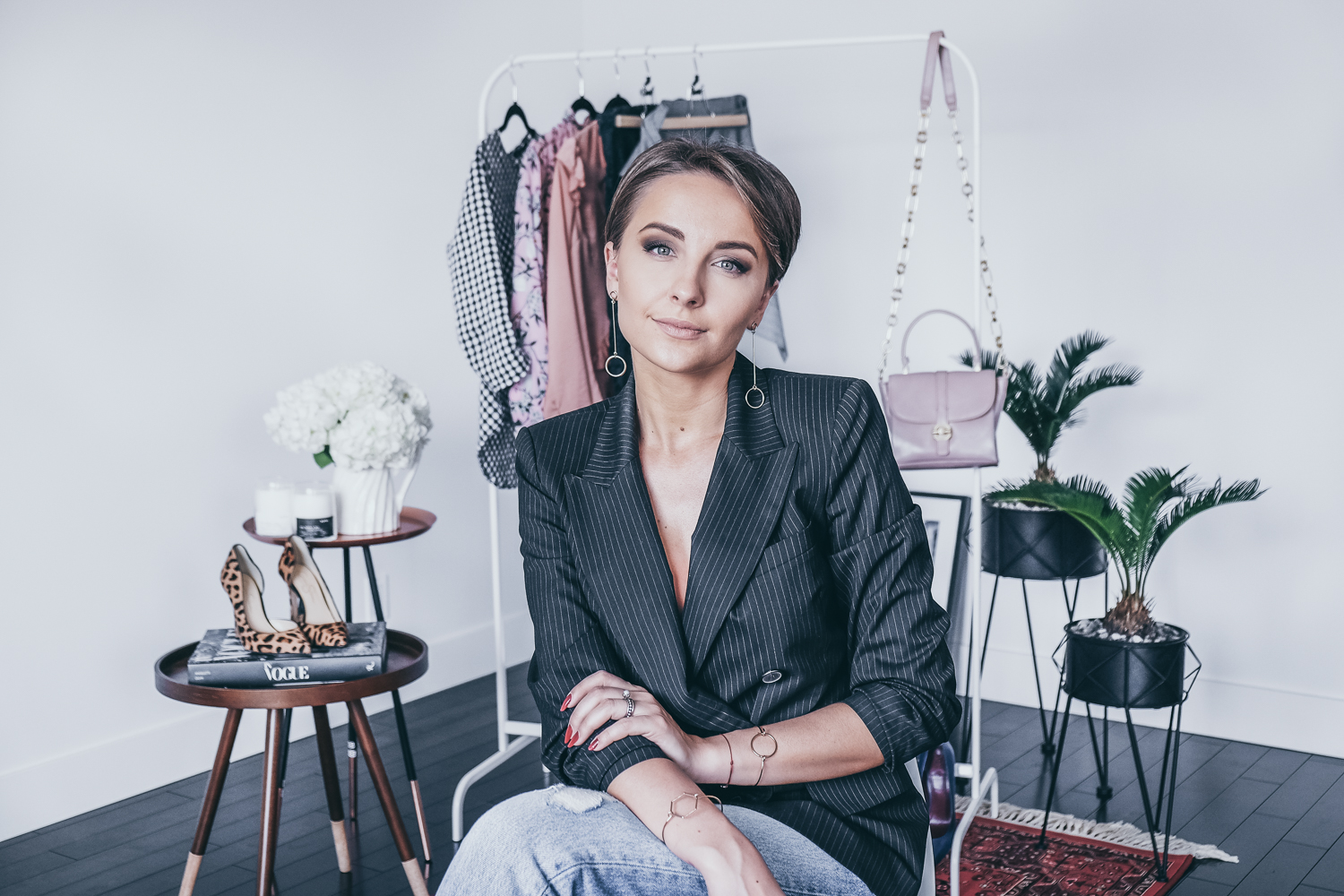 With over seven years of experience as a fashion stylist, I am here to help you create the best version of yourself by offering a three-step complete styling makeover. The way you dress is a matter of good manners. Besides the respect it helps you display towards people by dressing the part, fashion is a great empowering tool. Discover below how I can help you define a personal style that reflects who you are in three easy steps. My proven step-by-step makeover has helped hundreds of clients so far. Discover my fashion stylist services and reach out to me to find out how we can work together. 
Wardrobe Audit
Let's start creating your new image with a complete evaluation of your wardrobe, lifestyle, and taste. Your style should perfectly reflect who you are, how you live and what you love. But, first, as a fashion stylist, I need to know you better and build a robust and trustworthy relationship with you as a client.
How does a wardrobe audit work?
A detailed review of every item will help us identify your power pieces and find a suitable solution for the things that no longer fit your lifestyle, taste, and personality. While editing your wardrobe, we will discuss your areas of concern and plan the next step of our styling makeover with a list of complimentary items we need to build a functional wardrobe. Shopping follows next. The wardrobe audit also includes styling tips, ideas, and one-on-one coaching when booked as a separate service.

 Personal Shopping
Get ready to enjoy a unique personal shopping experience with the Wardrobe Detectives. If you follow me on social media, you already know how much I believe in fantastic deals and value. Throughout my seven years of experience as a fashion stylist, I developed a strong intuition for fabulous finds. My goal is to apply that knowledge to your best interest.
How does a personal shopping session work?
We will discuss your budget and expectations in advance so we can plan accordingly. We'll cross a couple of stores on our list on our first shopping trip by adding utilitarian basics and timeless classic items to your collection. Most of the time, these are the ones everyone is missing to achieve a functional wardrobe. We'll leave the second and, if needed, the third session for what I call objects of desire – fabulous items you fall in love with. Each shopping trip is a discovery. You'll be surprised how many times you are going to say: "I would have never picked that up. I love it!".
As a fashion stylist, my goal is to teach you how to select these pieces yourself in the future. I empower each client with the right tools and knowledge to be self-sufficient fashion gurus. However, if you are not as passionate as I am about browsing the stores, that is fine. I will shop on your behalf, so you can enjoy your spare time focusing on things you love doing.
Ultimate Styling
Following our productive shopping sessions, we will be back where we started – styling existing and new items and building outfits in your closet. This is an informative and interactive step that will empower you with the right tool and knowledge to make fashion enjoyable and functional for you. You'll learn the "why"s behind every outfit we'll build together and get front-of-line access to my tricks and tips. Finally, we'll wrap up the session with a Q&A and photos for your personal lookbook.