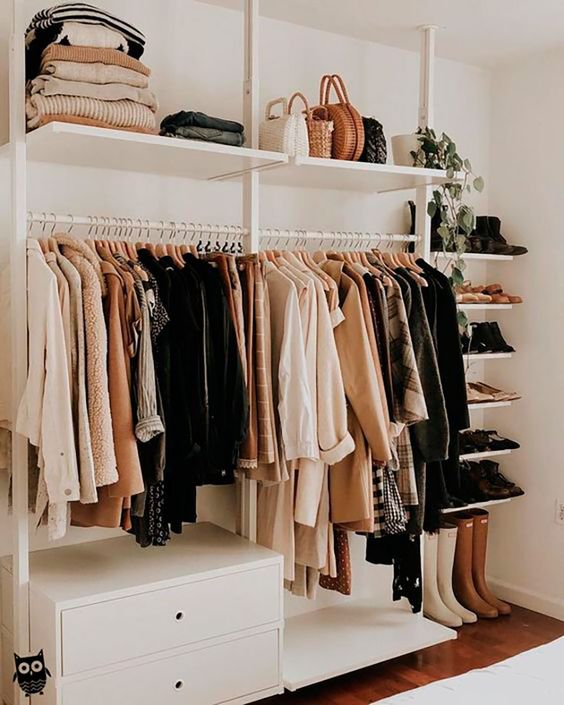 Make room in your bedroom. We will pull items out of your closet and lay them on your bed for review.
Ensure you have all your seasonal items in one place – this will make our process time efficient.
Pull all your clothing from the laundry & dry cleaning.
Pull all your purses out from the dust bags.
Put athleisure and workout pieces aside.
If you have shoes at the office, don't forget to bring them.
Dust your shoes if they were packed away in the mud room.
Revise your jewelry – if you have missing pieces, put them aside. Let's focus on the ones we can work with.
Get excited about a workout. You will try on many items.