In their struggle to look stylish, many women spend a lot of money on expensive stuff. They are probably driven by the misconception that costly means, by default good looking. I am not saying that designer items are not worth the money. However, if one does not have a keen eye for beautiful fashion and a clear aesthetic vision, nothing can save the way they will eventually look. I have seen so many people dressed head to toe in Hermes and Chanel who looked like they bought their clothes from a Chinese thrift store.
On the other hand, if carefully chosen and worn, affordable fashion can pay off. So how do you build that balance and make affordable outfits look luxurious and expensive? I have a few pieces of personal advice for you.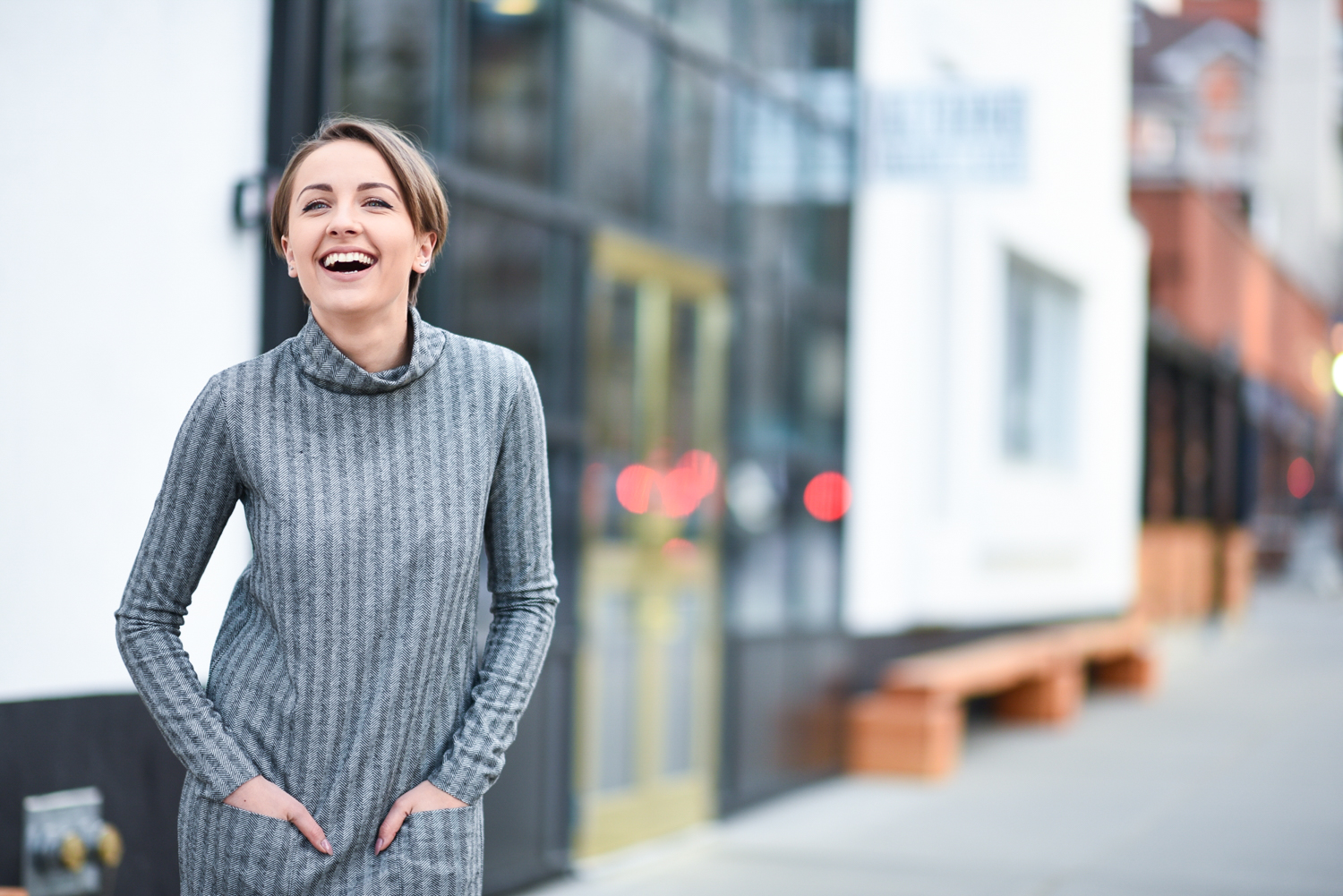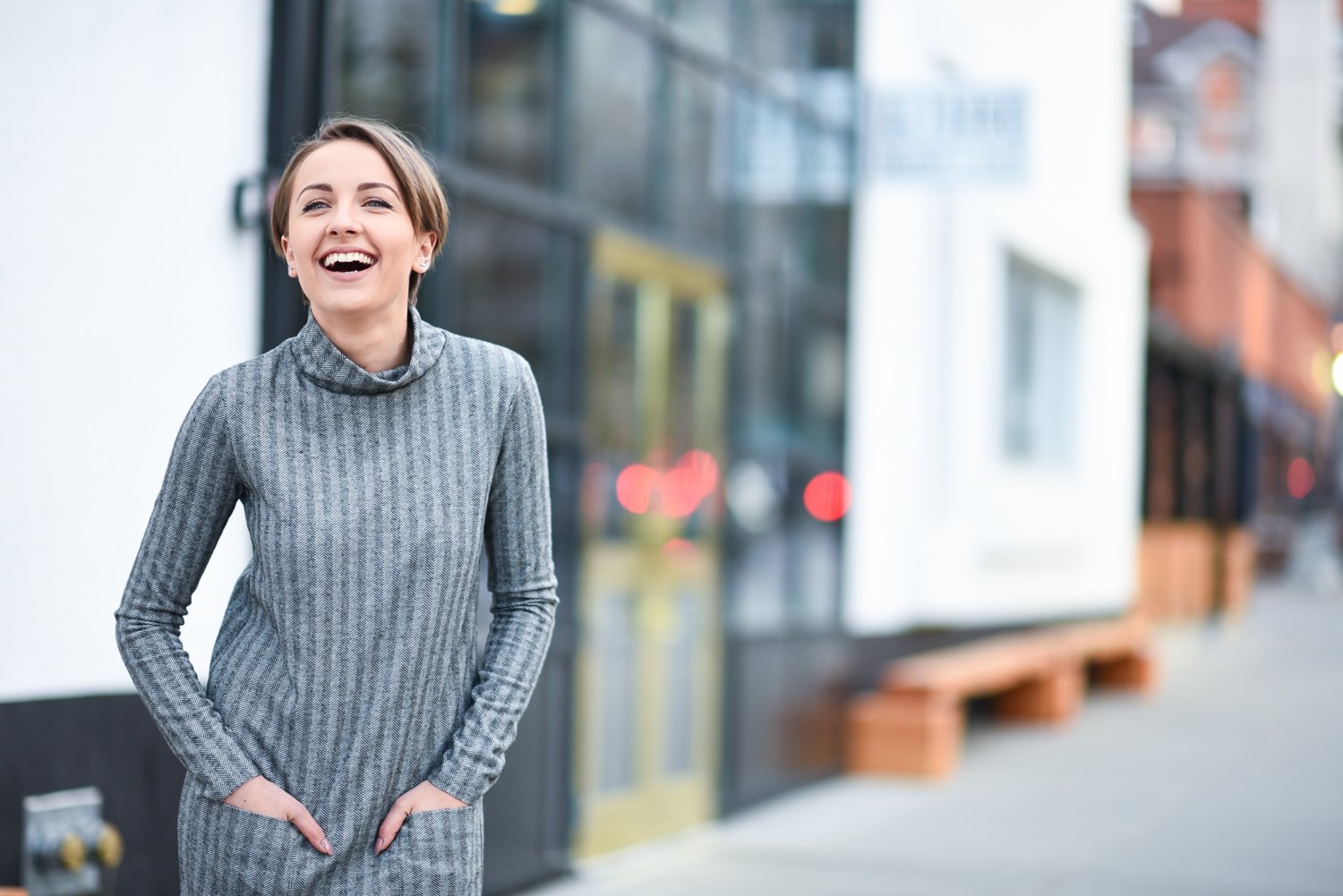 The main secret is to balance your outfit and carefully put together designer fashion and cheap items. Never spend too much money on basics. You can get excellent quality at H&M, Gap and Uniqlo. You will not be able to make a massive difference between a cotton button-down white shirt from, let's say, Jil Sander and one from Uniqlo. By the way, I can't wait for them to introduce online shopping in Canada. I got this leather moto jacket from Zara in Italy for 70 euros 4 years ago.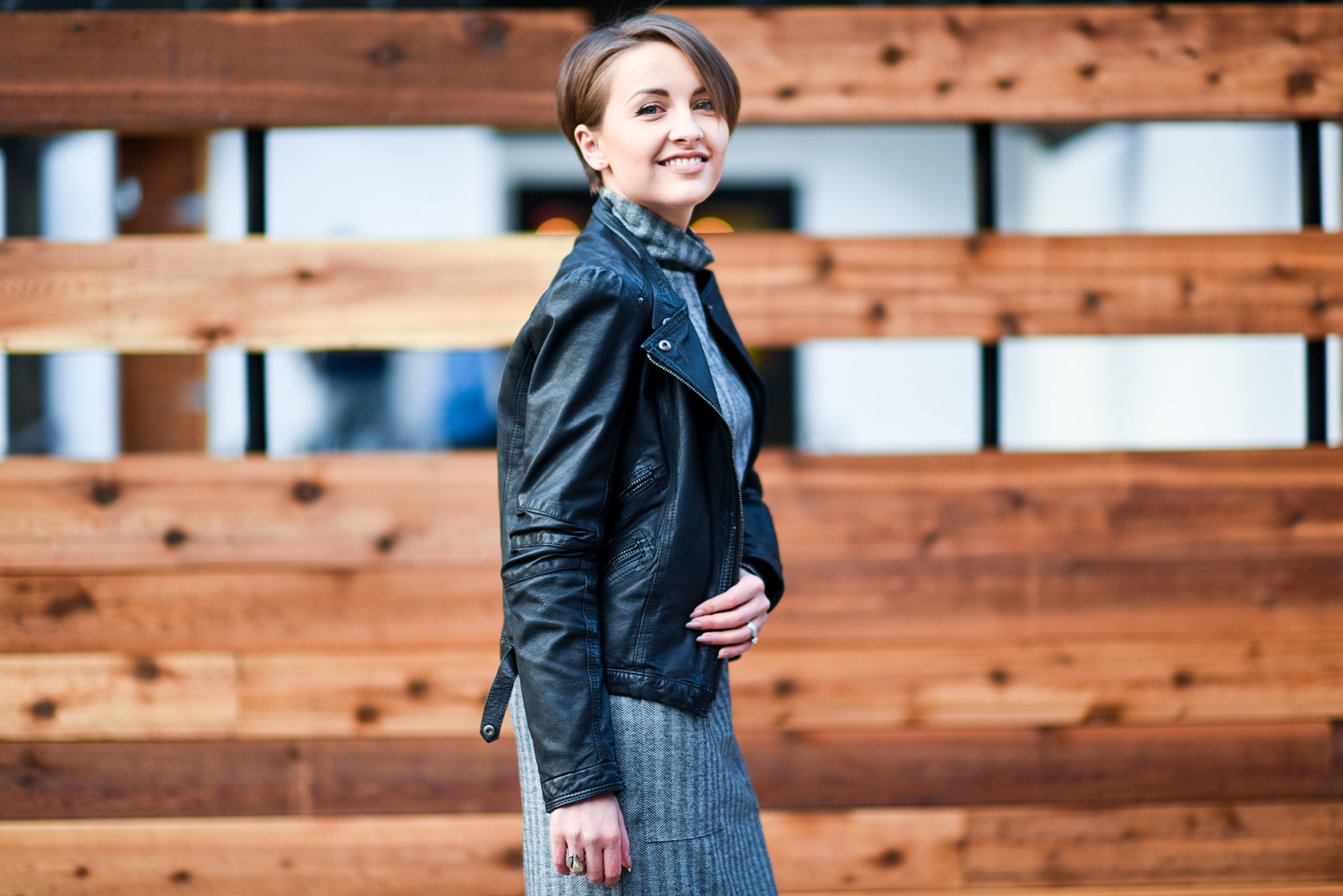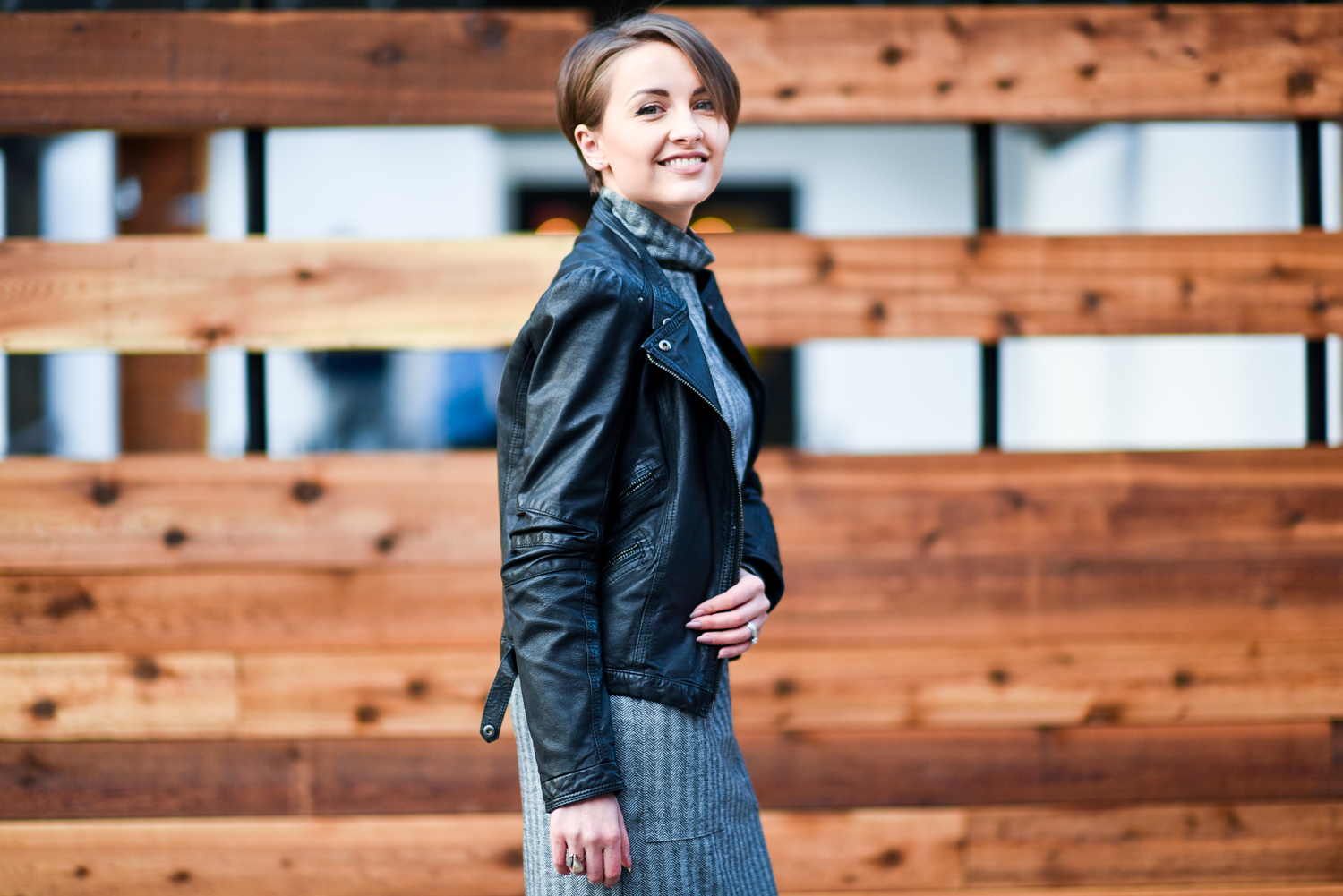 While you can cheat with a pair of Zara or H&M jeans, your accessories will make the difference. Elevate a basic denim – T-shirt combo with a couple of designer shoes for a refined and polished look. Plus, designer shoes are more likely to have a lower price point than a complete designer garment. If you are lucky enough, you can get them on sale. Holt Renfrew, Nordstrom, Net-a-Porter, Farfetch and other luxury retailers have great deals at the end of the season. I got this pair of Saint Laurent boots for about 300 CAD. It's their third season, and they still look like new. If you are still not happy with the prices, browse online luxury outlets like outnet.com, where you can get designer clothing for almost 80% off.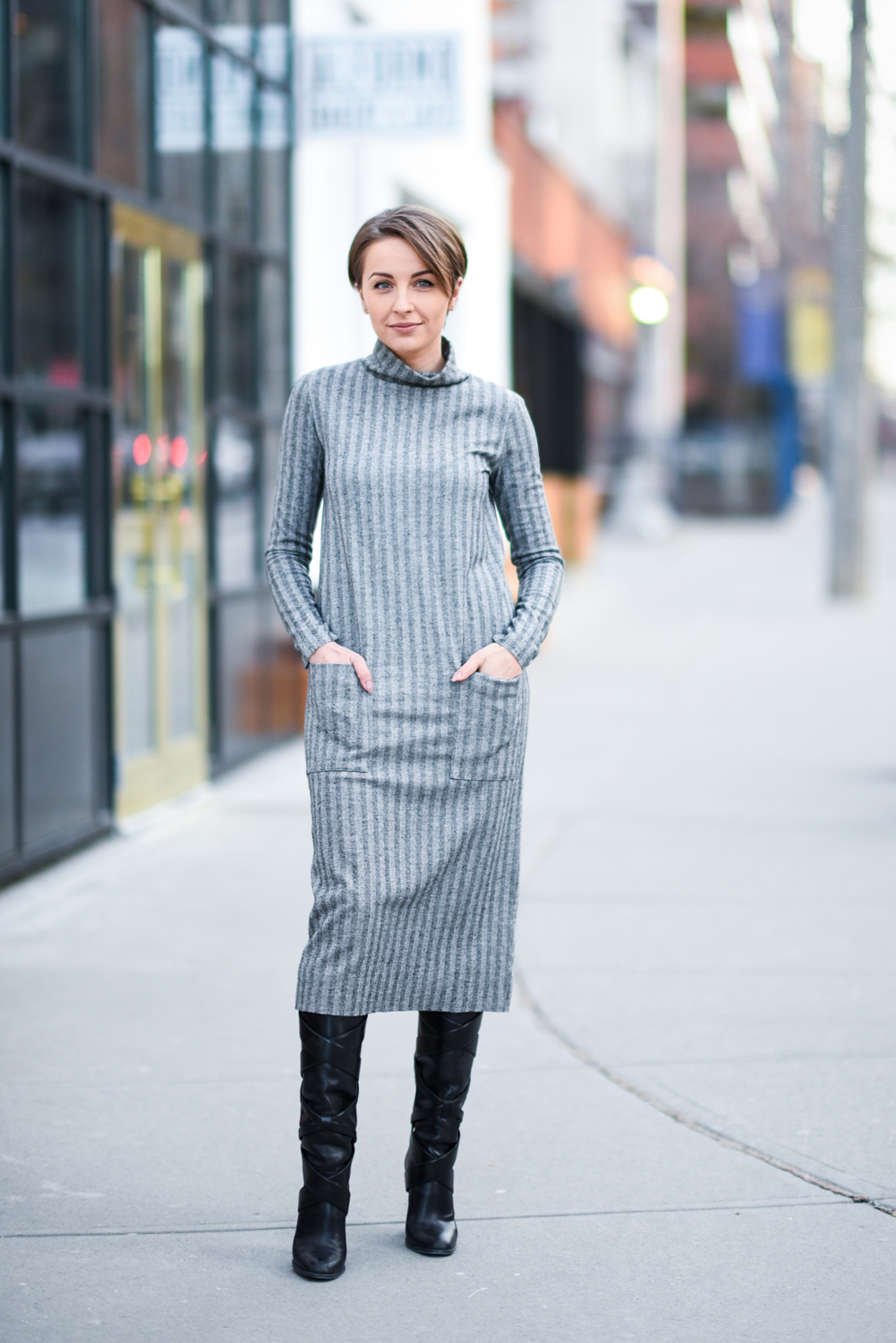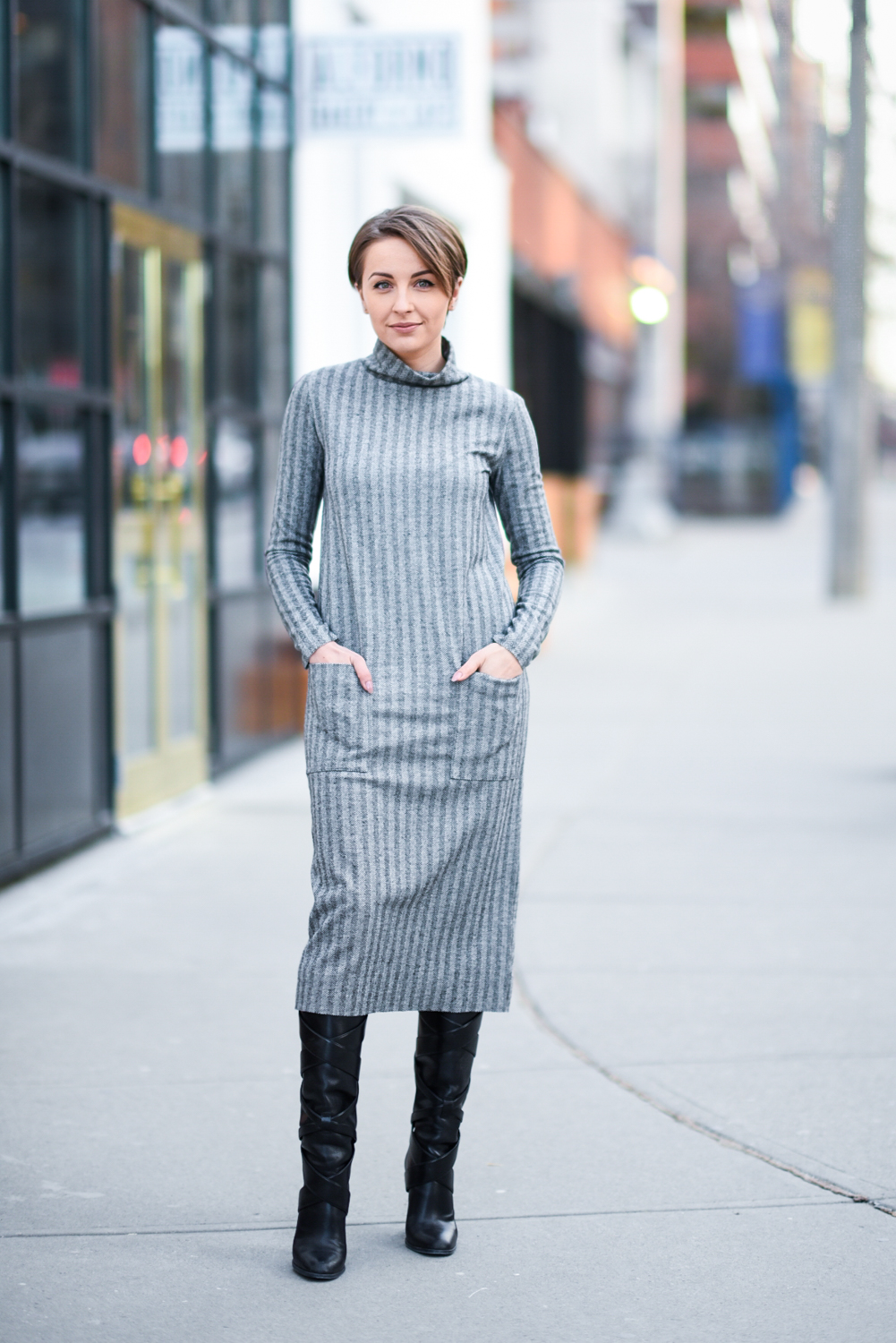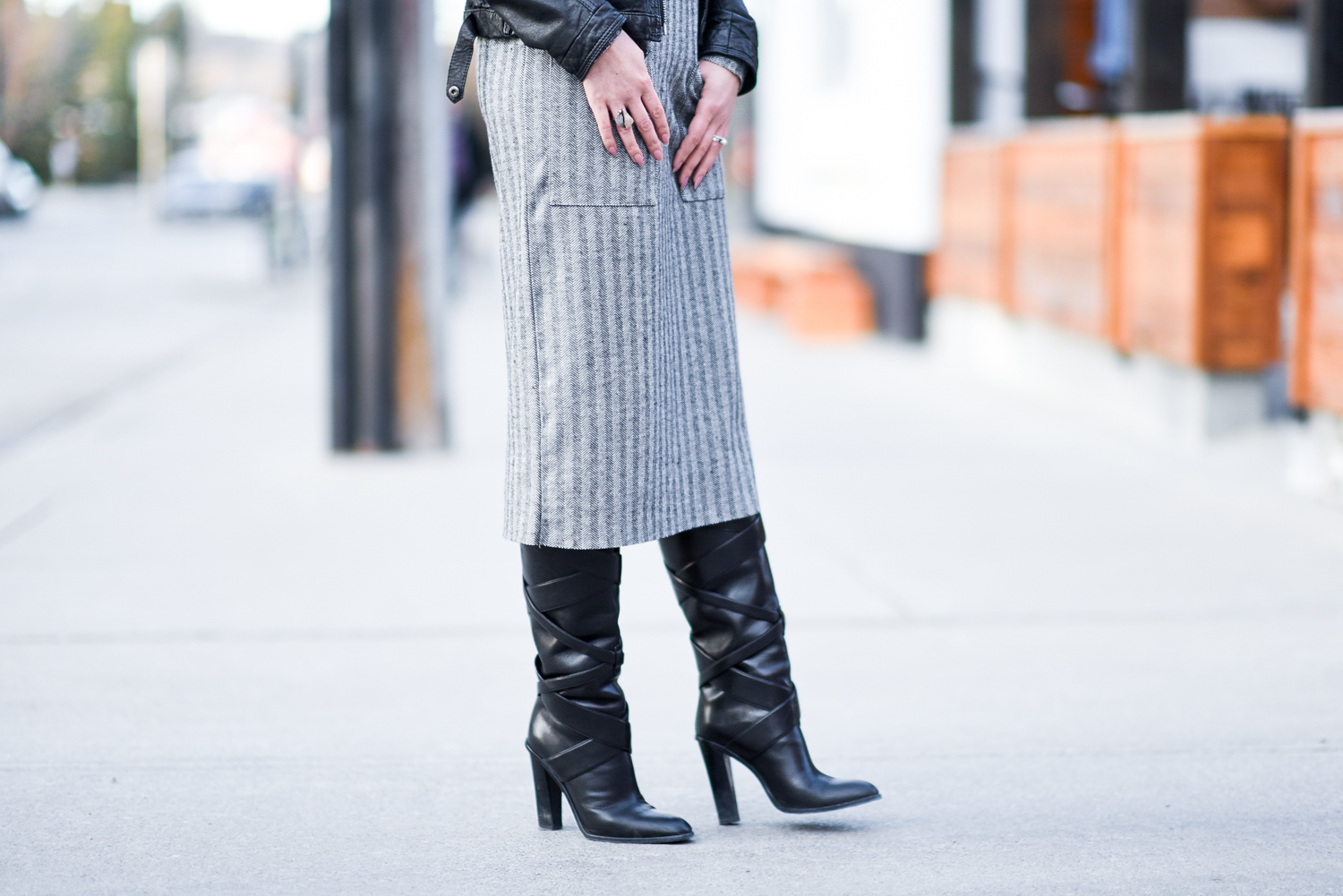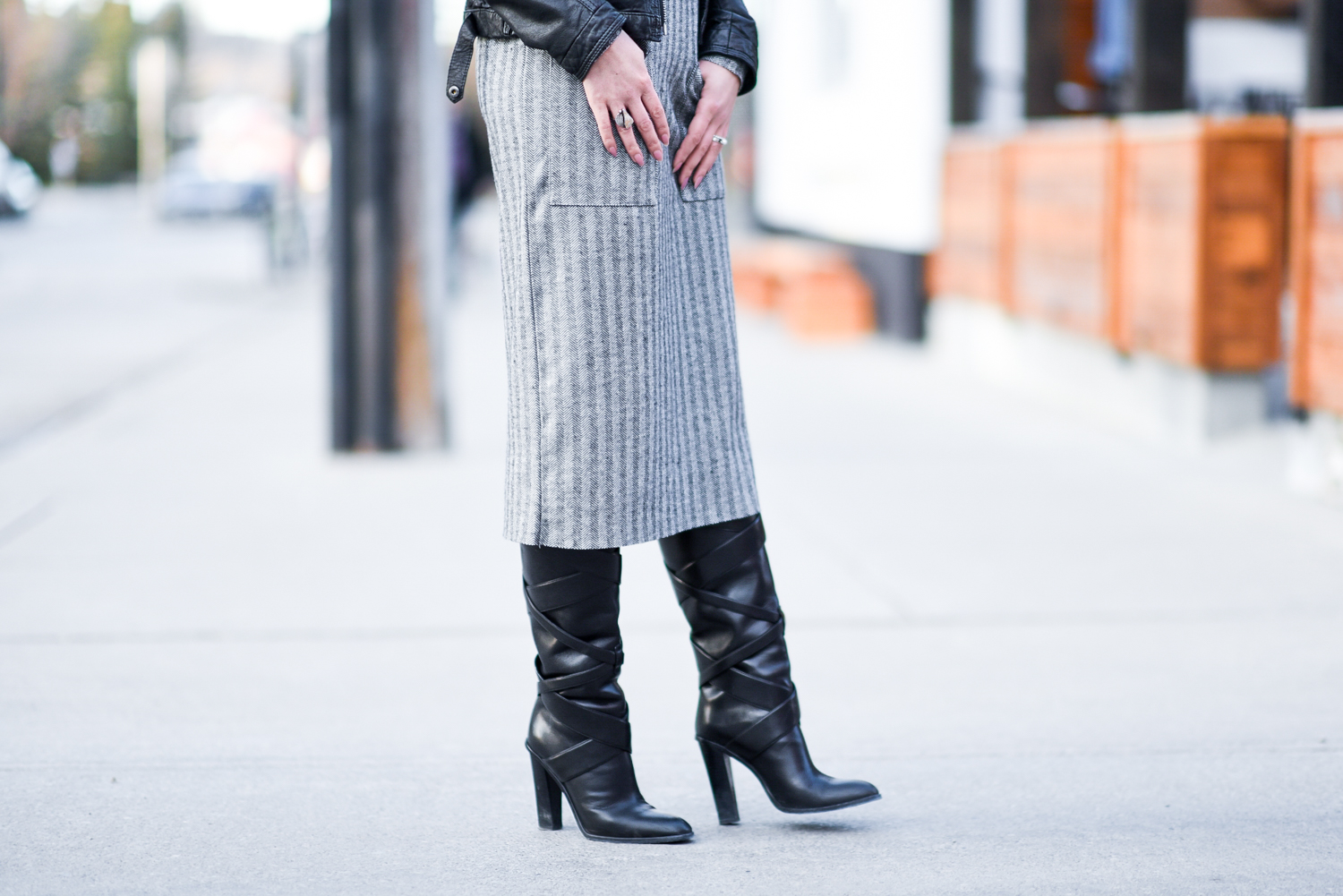 Invest in fine jewelry that does not go out of style. You can buy trendy items each season, but a pair of gold or silver earrings will eventually pay off in time and make great vintage pieces. Also, don't forget, natural pearls are the epitome of luxury.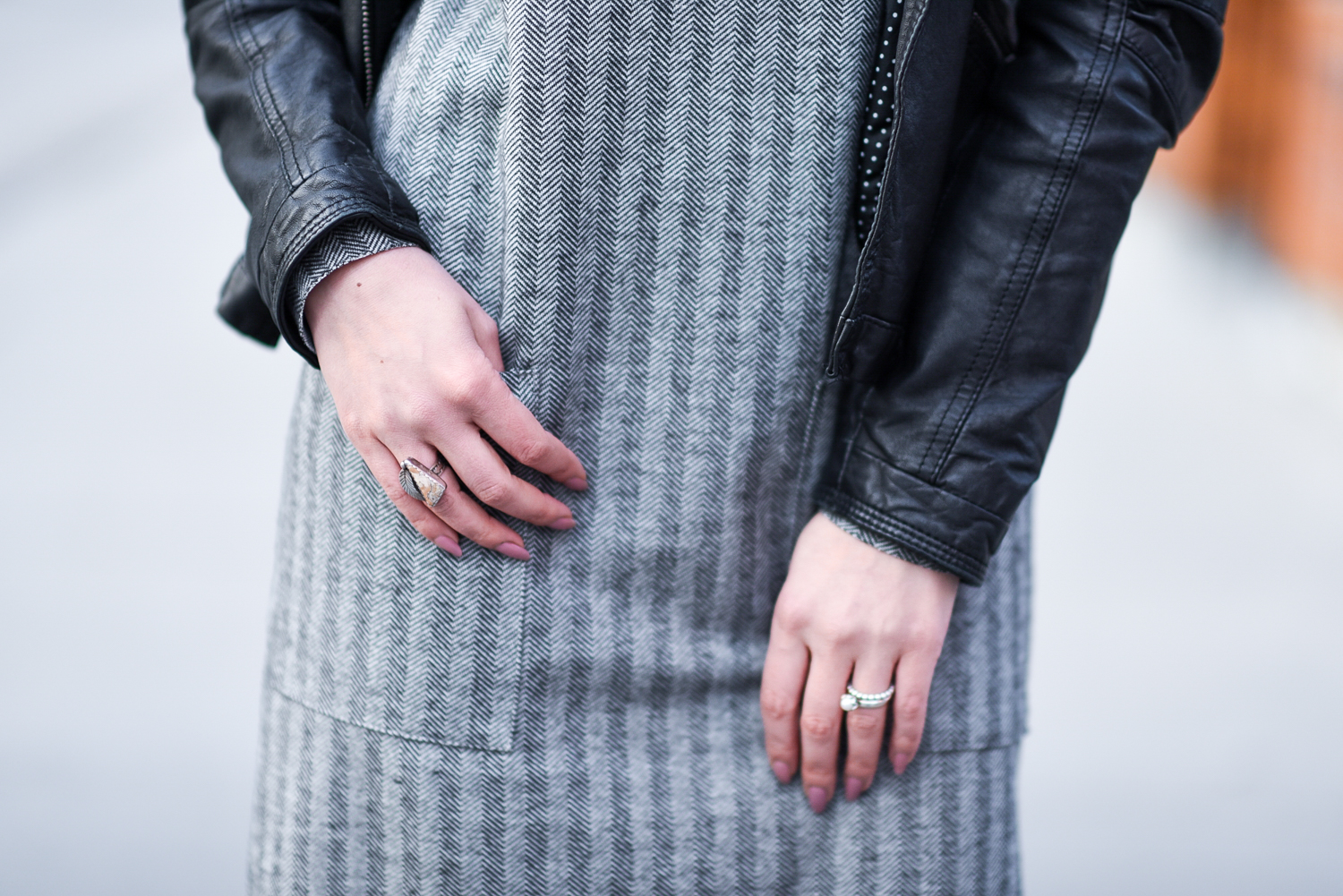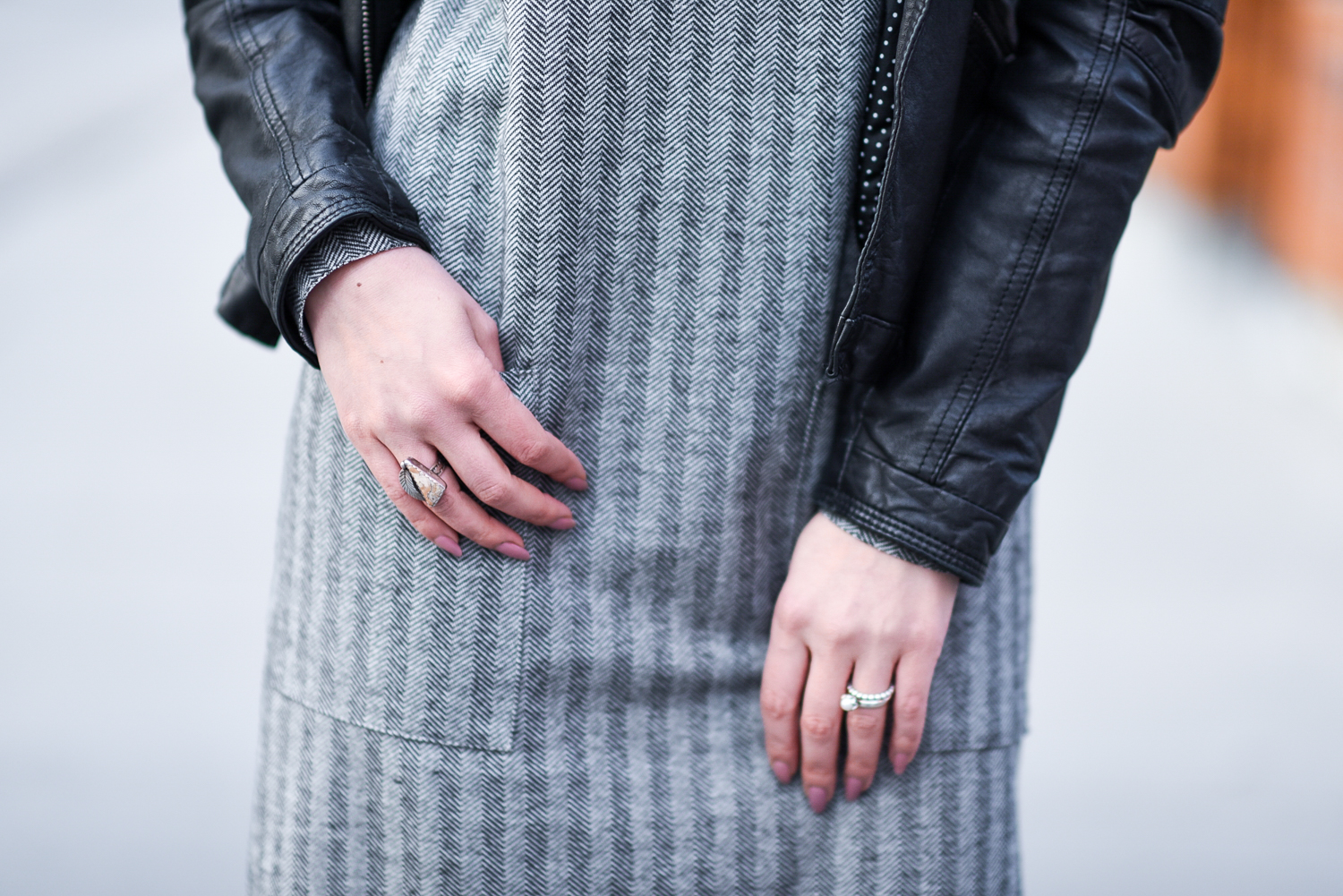 You can go along with a mid-range bag from brands like Furla, Coach or Fossil. The great thing about these companies is that they specialize in manufacturing leather goods and offer you a decent quality purse for under $300. I got mine from Fossil for 170CAD.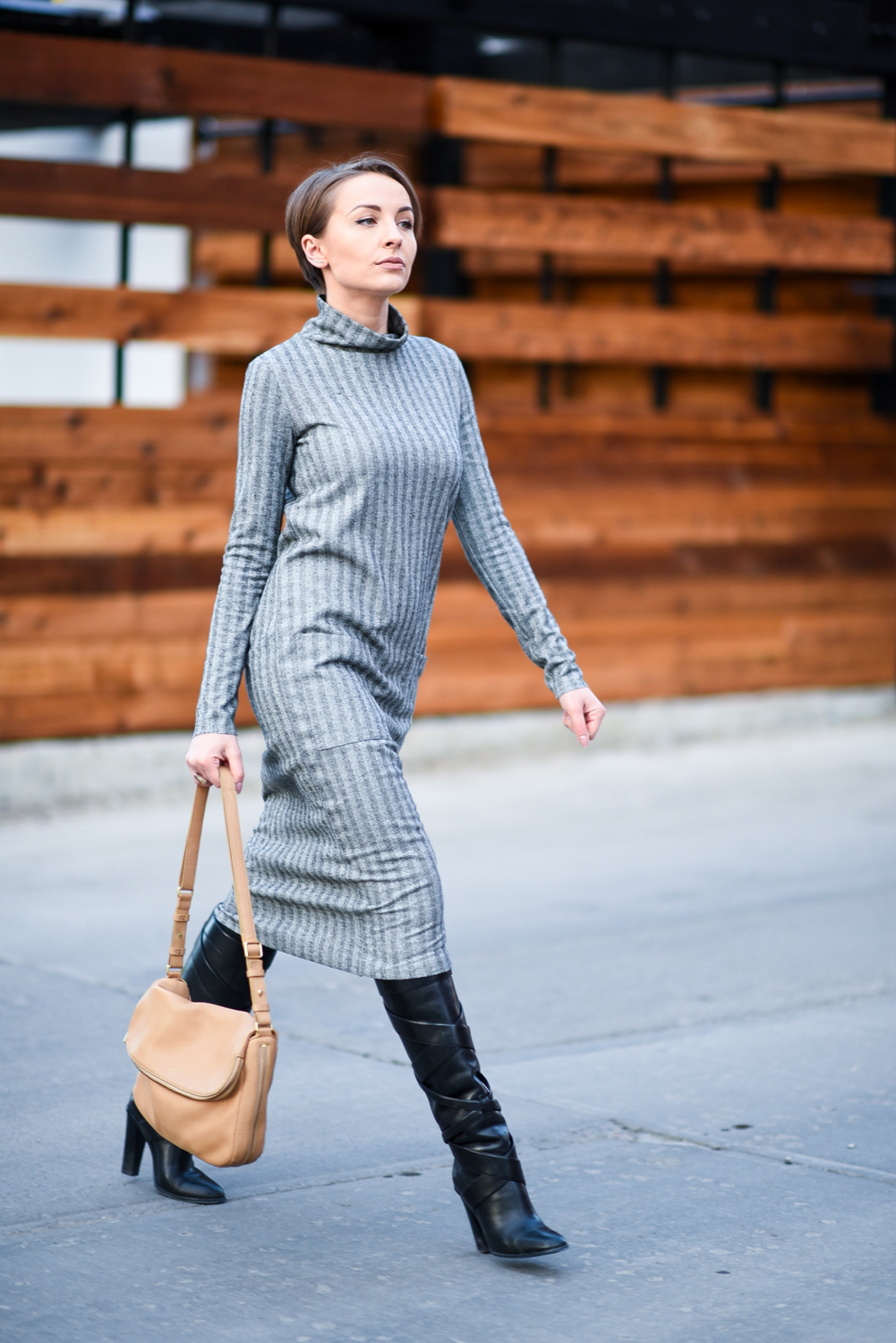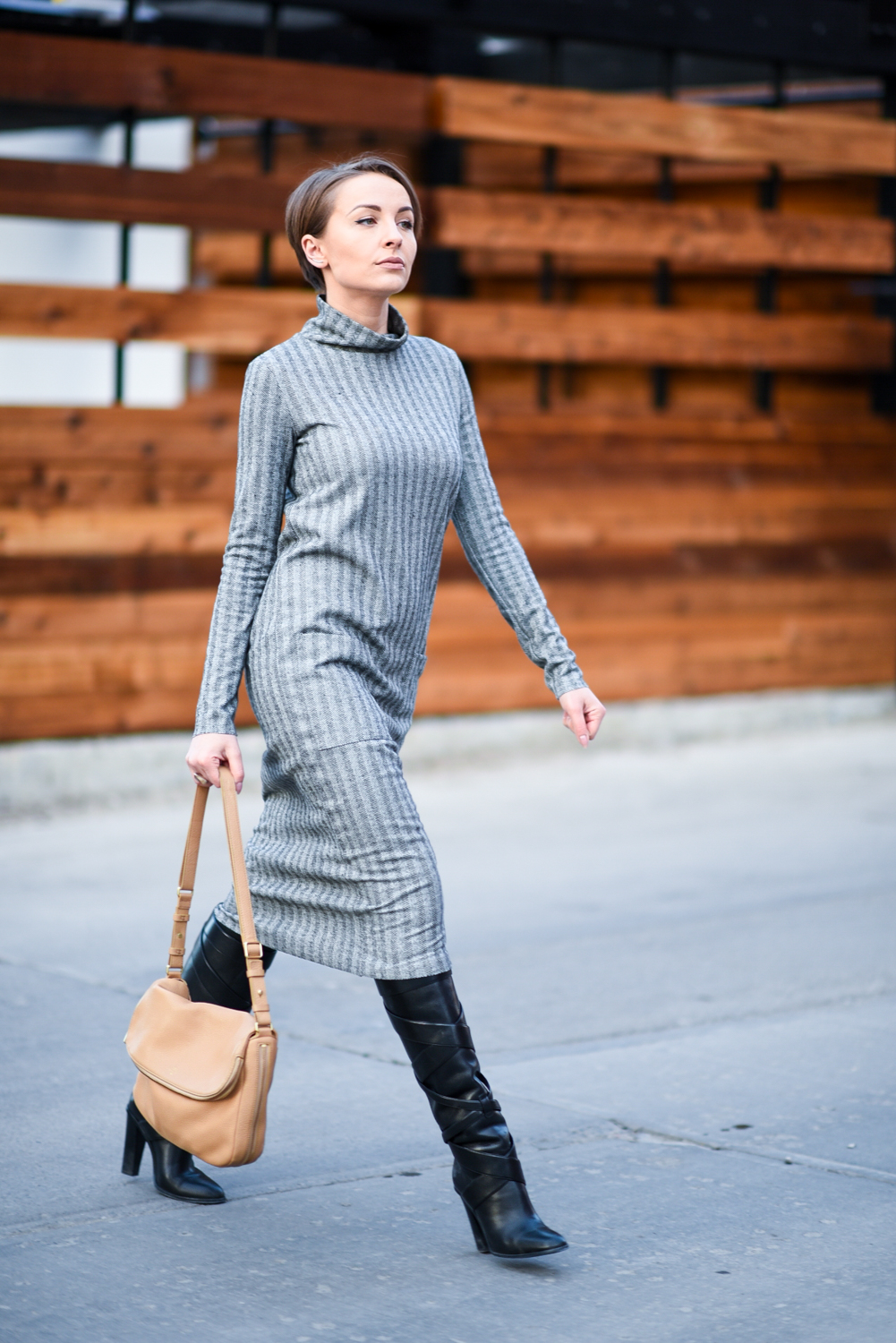 Stalk the luxury department stores and touch fabrics, and analyze styles. Then go back to your favourite fast fashion stores and buy something similar. And to be clear, I don't encourage you to buy knock-offs. It is about you developing that keen eye and intuition for choosing beautiful and great-looking fashion for less. I got this very cozy tweed dress from Zara for only $12.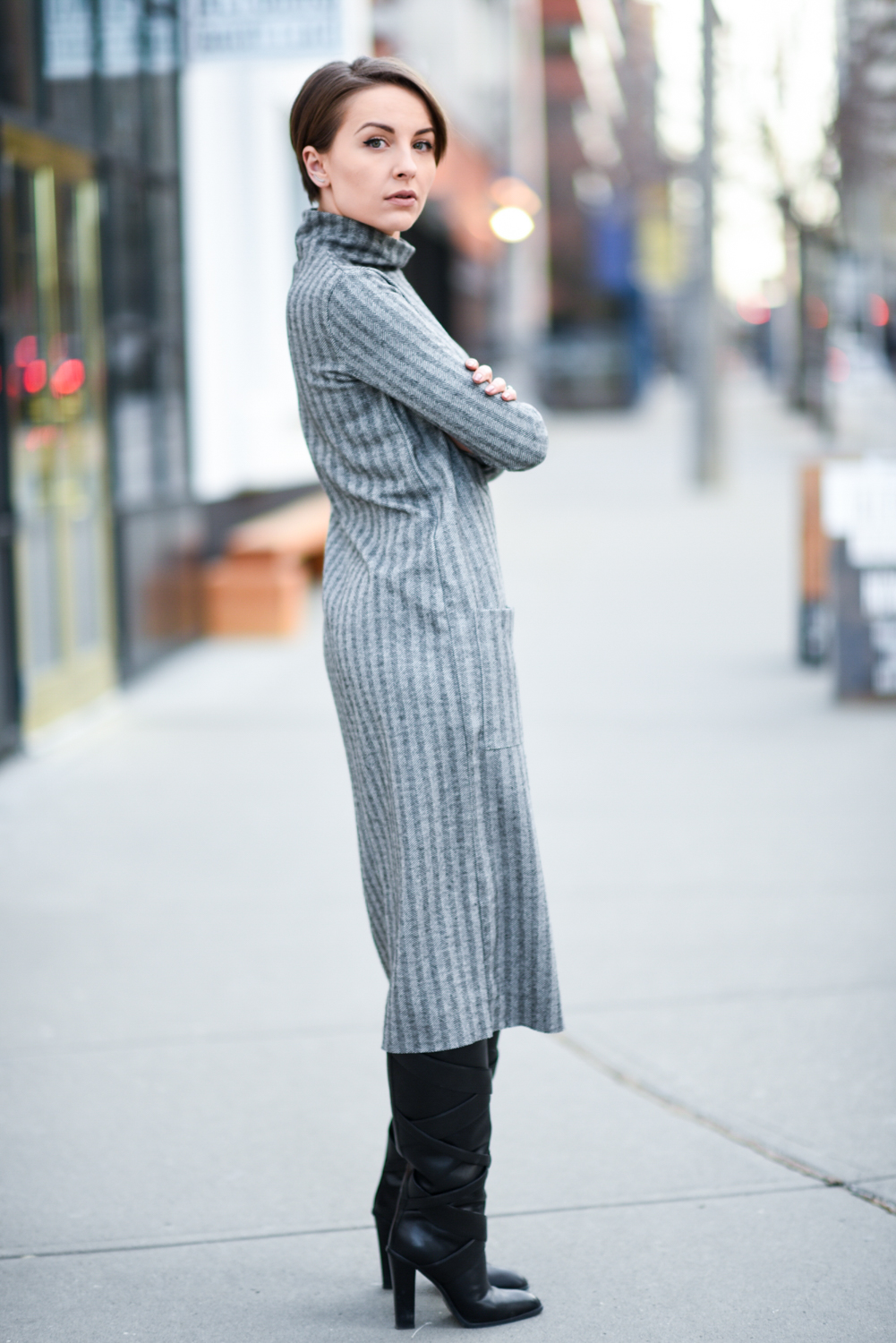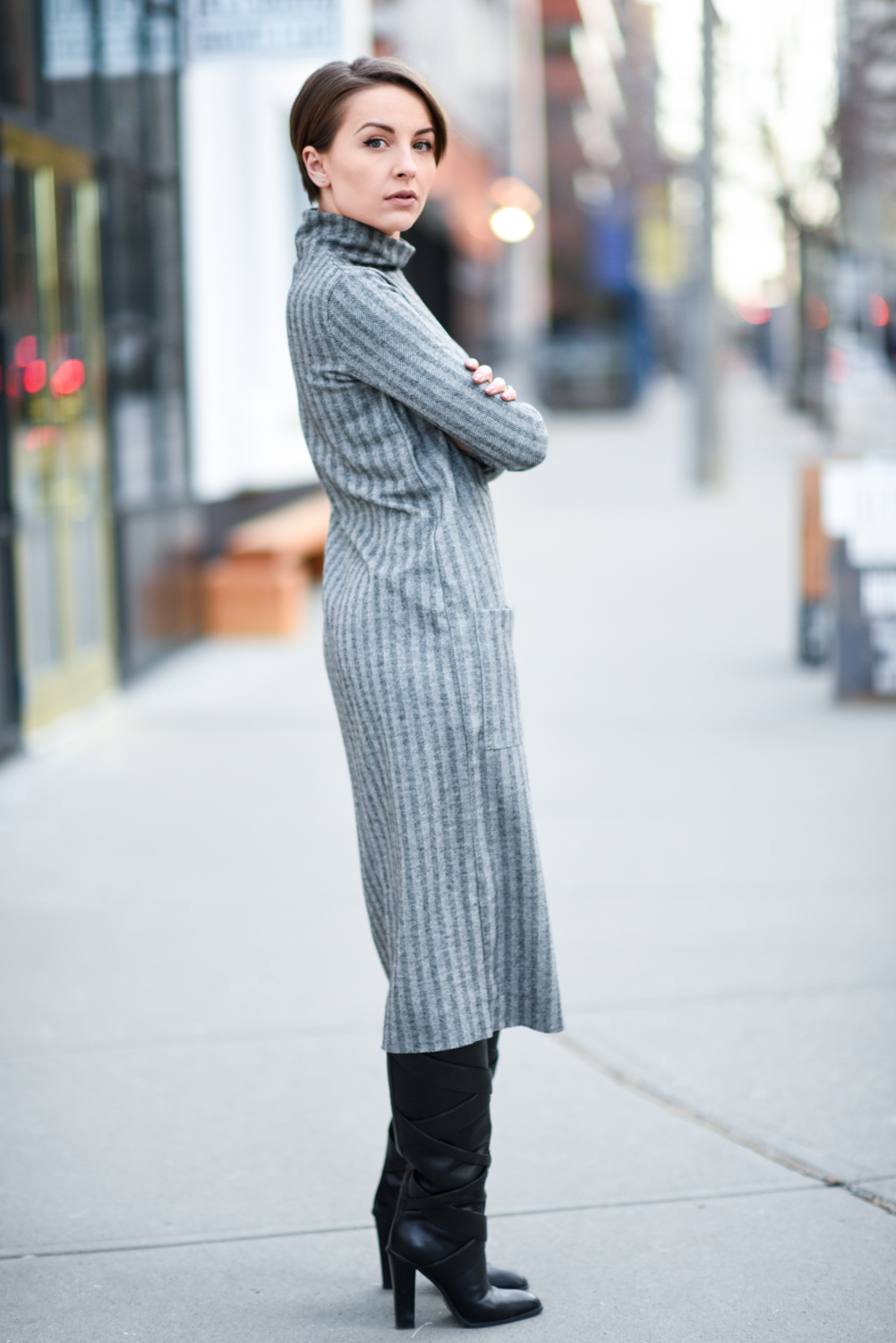 Pictures by Alex from Seven Circle Studio in Calgary.
Shop our recommended items: