This late fall fashion season calls for comfort and coziness while designers and brands immerse themselves in the sophisticated and timeless elegance of the British heritage. While it might be commonly associated with a casual, country style functional outfit, this trend can give you the confidence of an edgy yet soft look. We built 5 outfits to show you how to give a new meaning to the British Heritage fabrics.
Wear a tweed blazer over a 70's flower print dress or loose silk top. Tip – I bought mine from the men's department at H&M. I find this masculine cut to be more sophisticated and sexy when worn by a woman.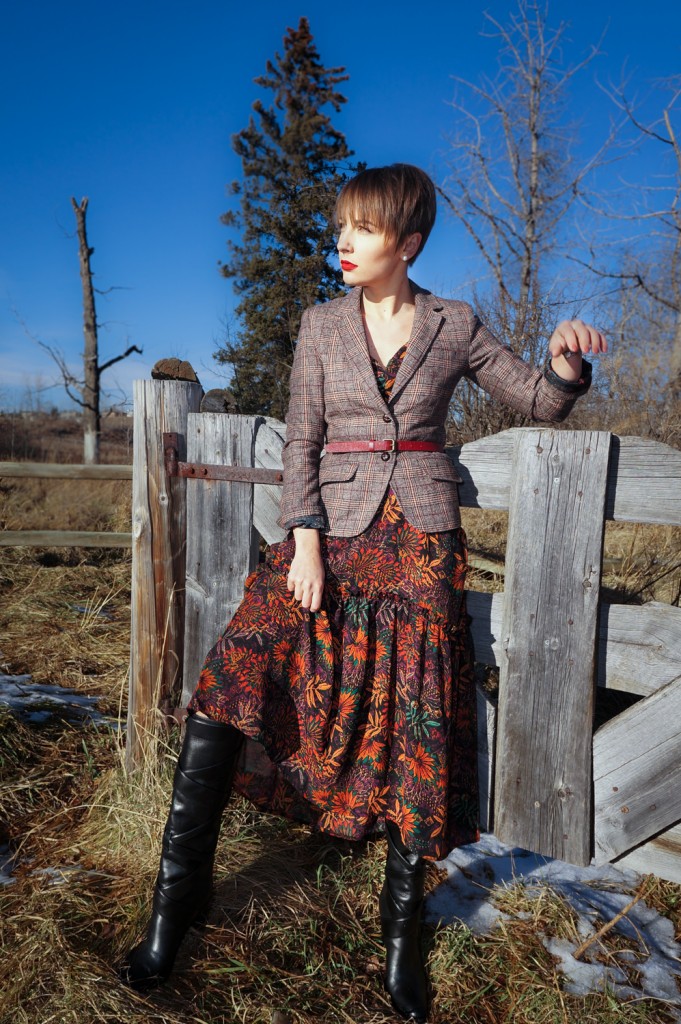 Invest in a powerful statement piece like a long line structured dress coat. It will help you make an entrance and you will never want to take it off.
Why wear a tartan skirt only? Go for the full bold experience and wear a romantic dress with a pair of suede over the knee boots. PS! I tried it with brogues and looked like a step dancer. This is what happens when you put too many elements from the same story together.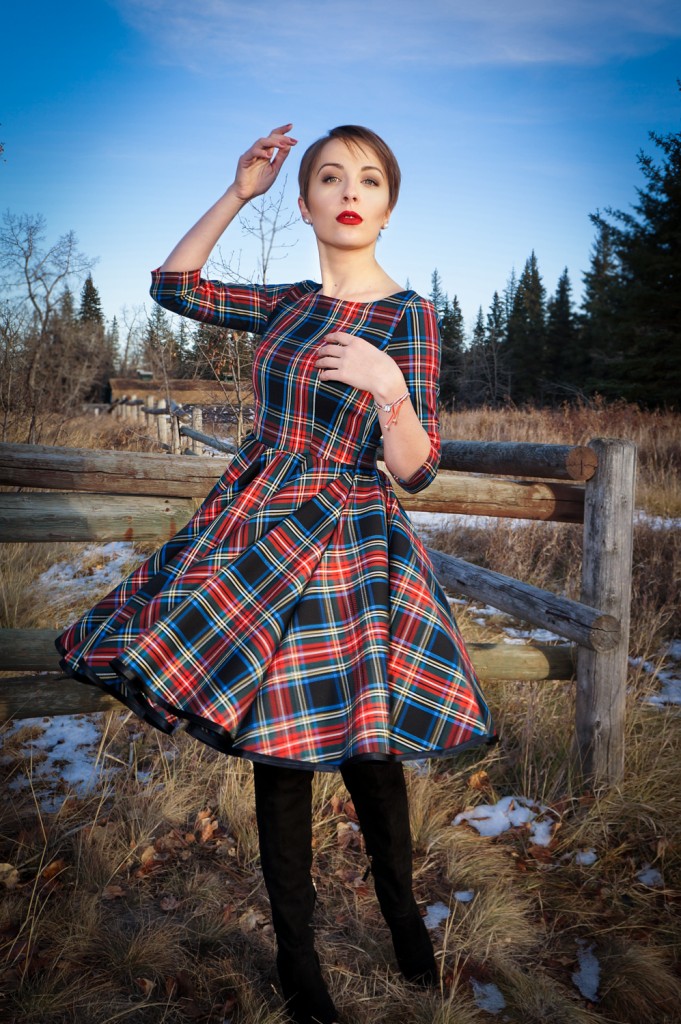 Dare to mix heritage fabrics like tartan and herringbone. Get your rain boots out of their "comfort zone". You don't necessarily have to wear them only when it rains, right?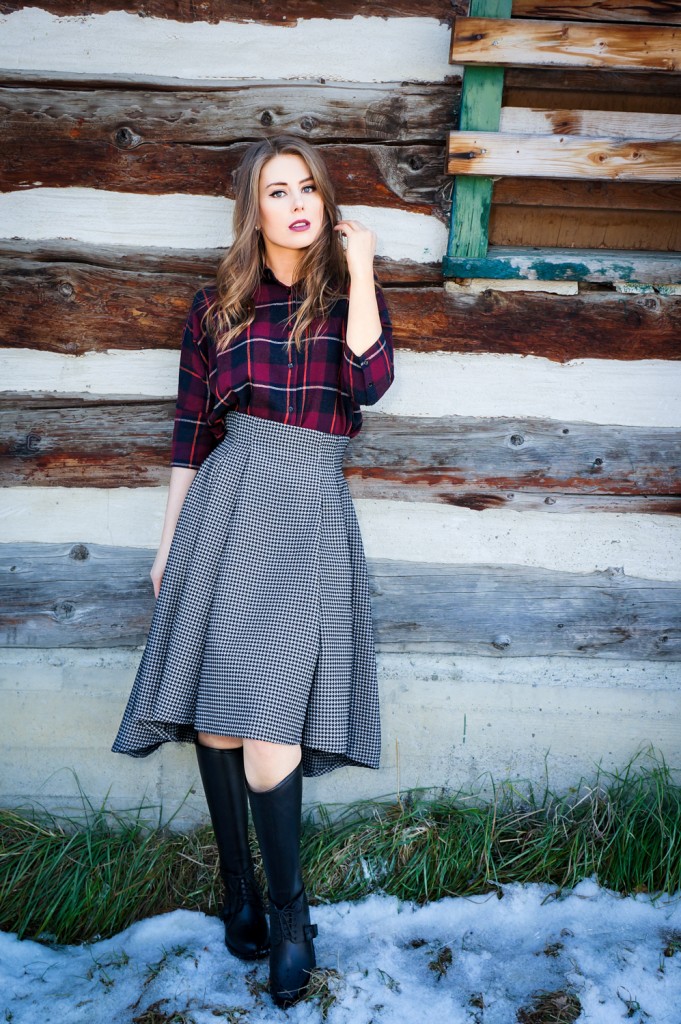 Experiment with the silhouette and wear your favorite wide pants with a chunky sweater. Pair the combo with brogues or classic oxford shoes for a tomboy-inspired look.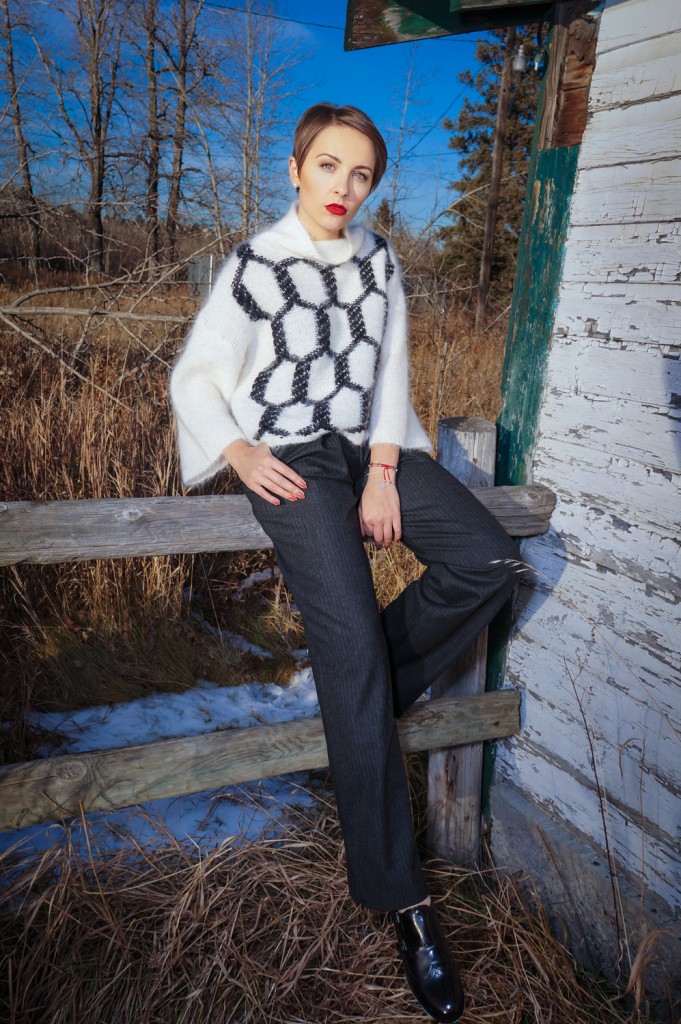 You can find the Maska Mode items @ the Core Shopping Center or Chinook Shopping Center. Shop similar styles: