I remember when my dad bought me my first denim piece in the early 90's – a skirt overall that I used to wear with a cashmere-like blouse and some very fancy oversized beads. At that time, I was probably the only child to wear denim in my post-soviet countryside preschool and I can't even describe you how happy it made me. It was like being a small version of Iris Apfel without even knowing who she was.
One will always relate the 90's to an iconic piece of denim, whether it is a pair of 501 classic Levis or an A-line midi skirt. Lately, I noticed the denim skirt being revived on the catwalk and adopted as a new IT garment by A-list celebrities like Olivia Palermo & Co. So I decided to dive into my very own exploration of the denim skirt and discover some legit ways to reinvent its "ugliness". The math is simple. I kept it really basic and effortless with a pale blue sleeveless cotton shirt, neutral sandals and statements earrings. You can always put the accent on the lips, right?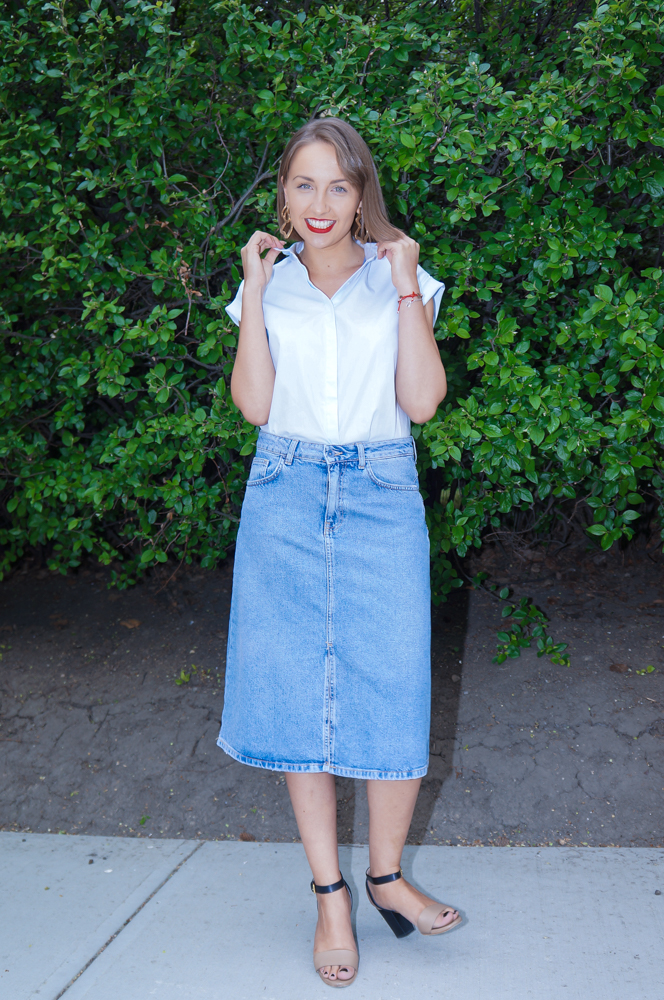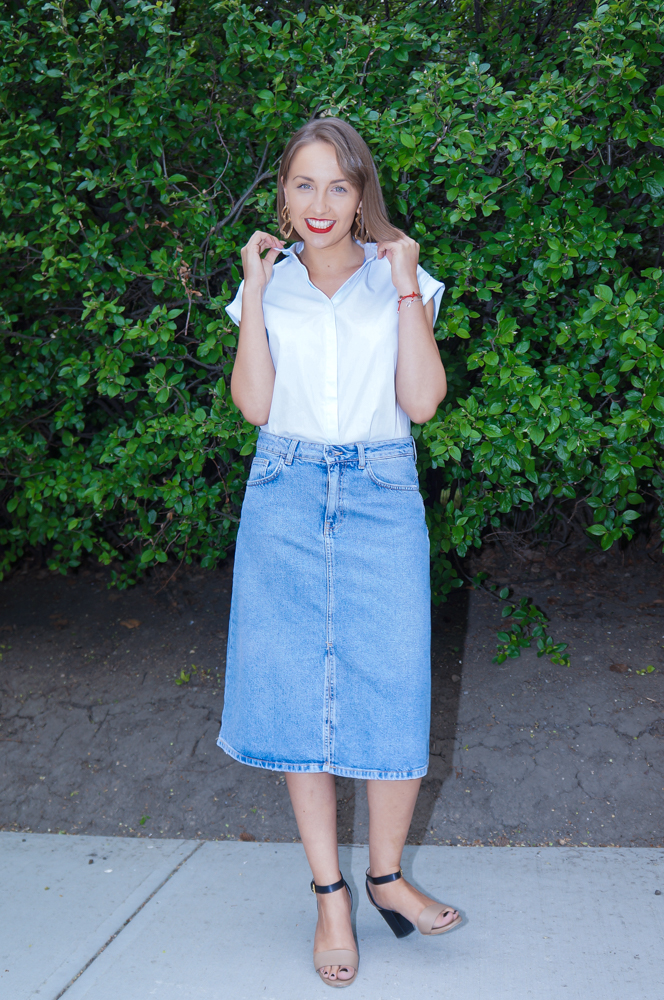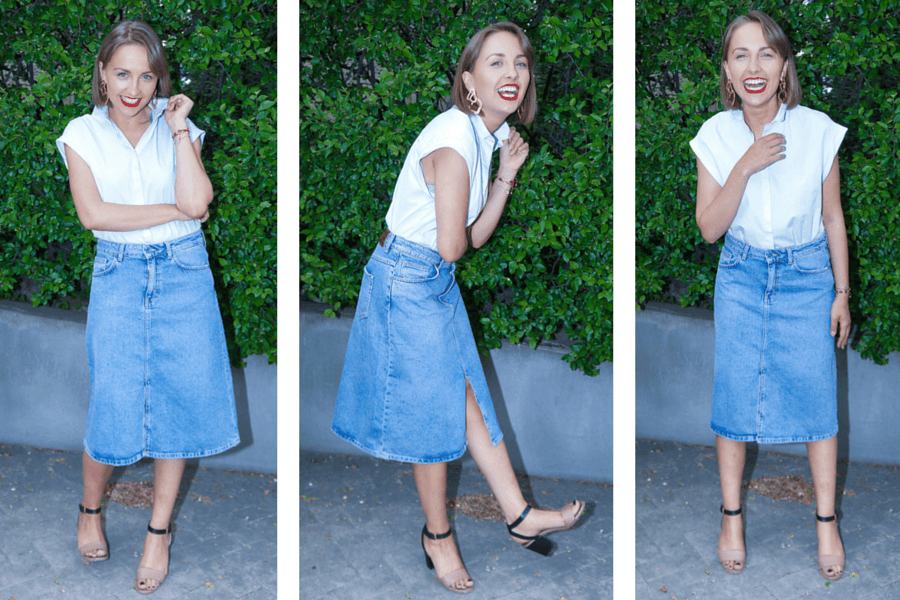 Our advice:
You don't have to wear the denim skirt in a 90's inspired look. You want to
keep it modern.
Of course, you can go for basics and wear a denim skirt with a white tee and sneakers.
Or you can pull an elegant contrast with a luxurious cashmere sweater or a plain silk blouse for a special occasion.
You can also embrace a bohemian Saint Laurent vibe with a boho floral top and a fringe suede vest.
Here are some of our favorite denim skirts you can find online: