I had this item in my wardrobe for a few years and it seems that I talk about how awesome it is with every single occasion. So I thought it would be a good moment to finally write this ode to my shirt that I got from the H&M men's department.
During our styling workshops, we usually dedicate a whole section to building the proper foundation for a functional wardrobe. A white shirt should never miss from your collection of must have basics whether we talk about a more casual or corporate style. However, I personally think that a pale blue choice can win over the classic white in many ways. It will highlight your look from a more fashion forward perspective, it will give you a certain sense of coziness, and it will help you emphasize other patterns in your outfit. I bought my easy iron style from the H&M men's department for a few reasons – I like my boyfriend fit to be as genuine as possible; I always get a better price for shirts in the men's department and this particular shape is a winner with every other item in my wardrobe.
There are so many ways to wear this item so I chose to show you only 4 different style directions that you can use to get inspired for building several outfits.
The formal office attire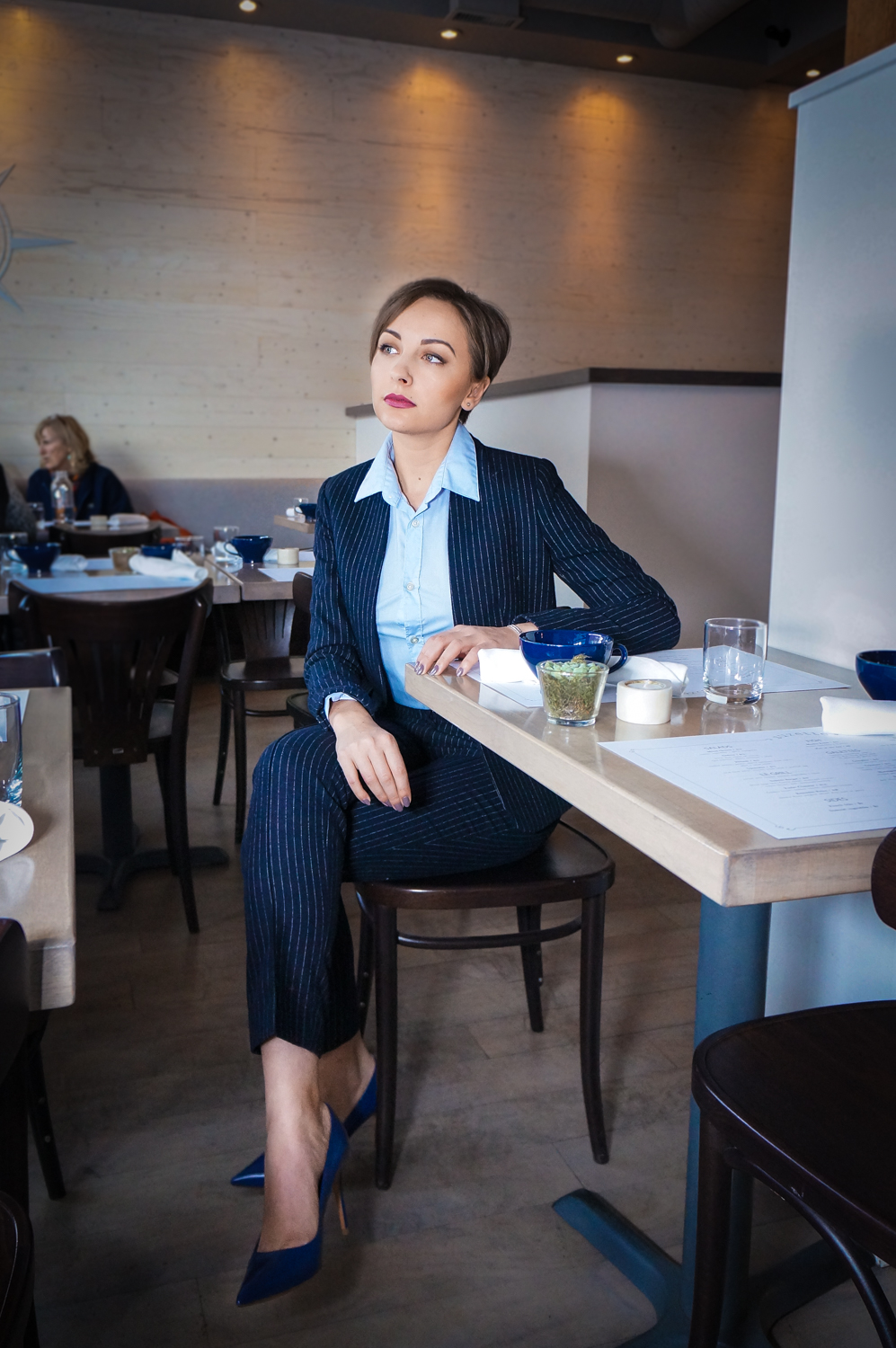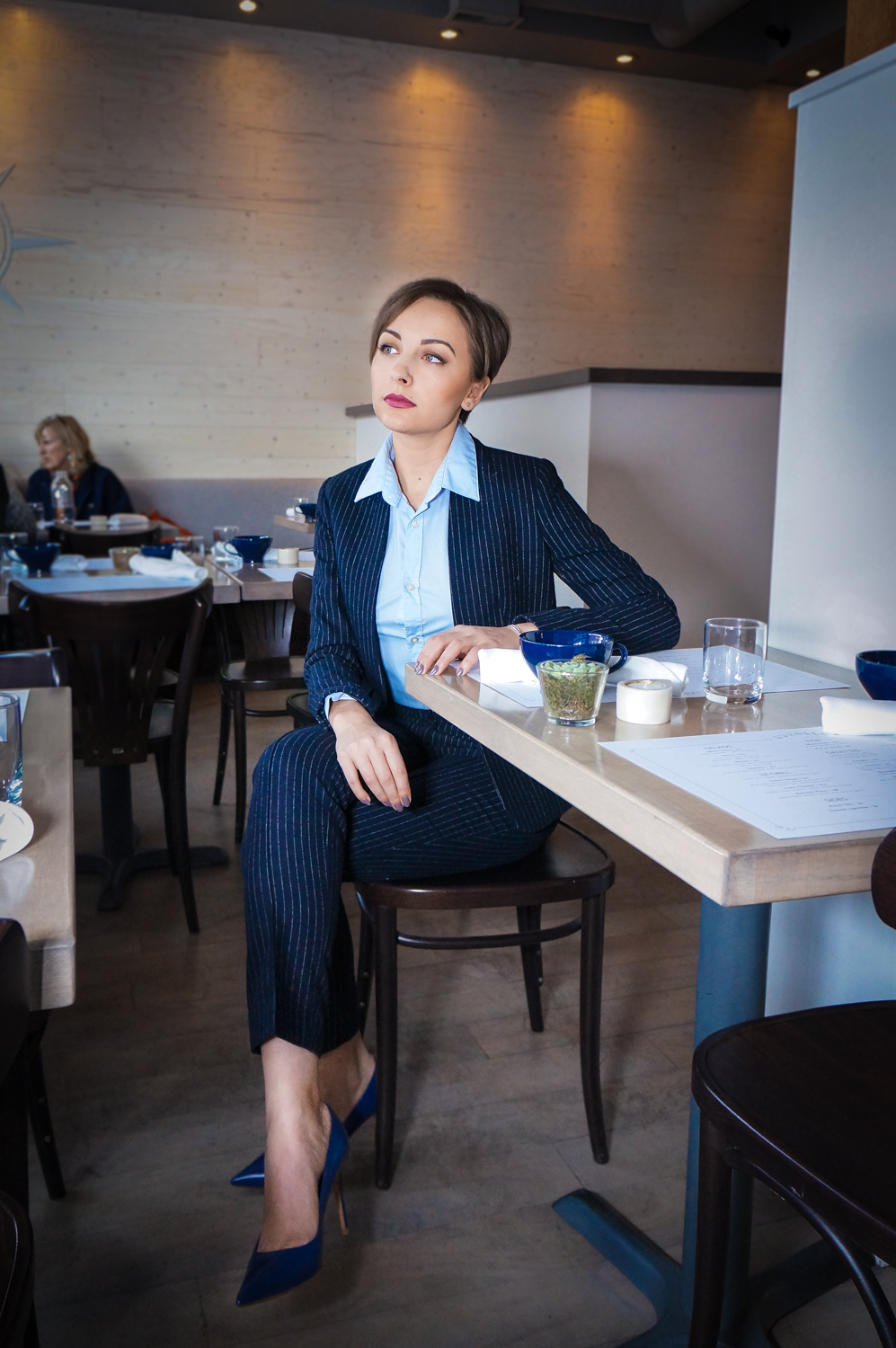 This shirt is the perfect foundation for power dressing. You can always wear it with your matching pant or skirt suits to build a sharp professional image if you work in more conservative environments.
The laid-back casual with a twist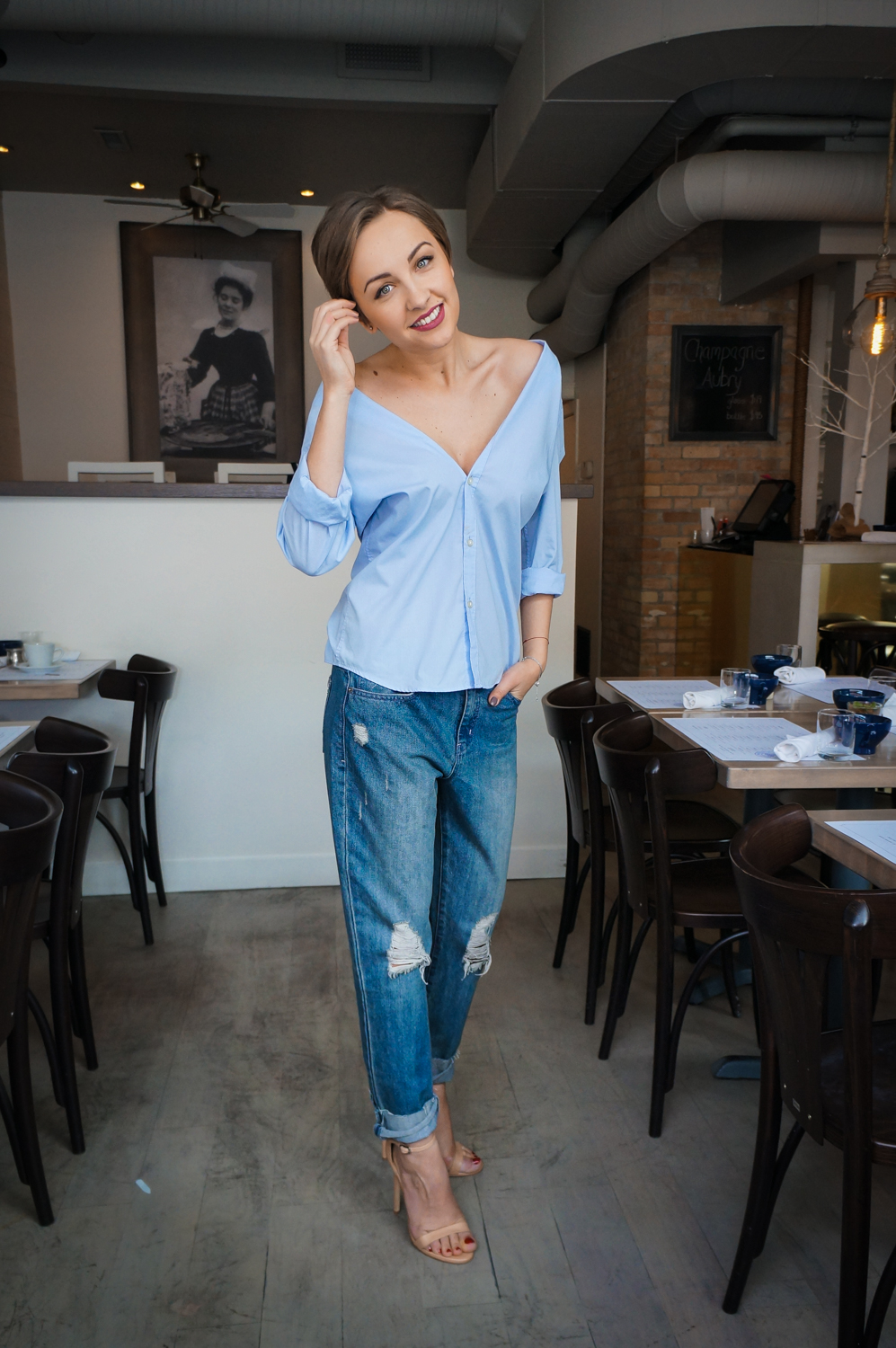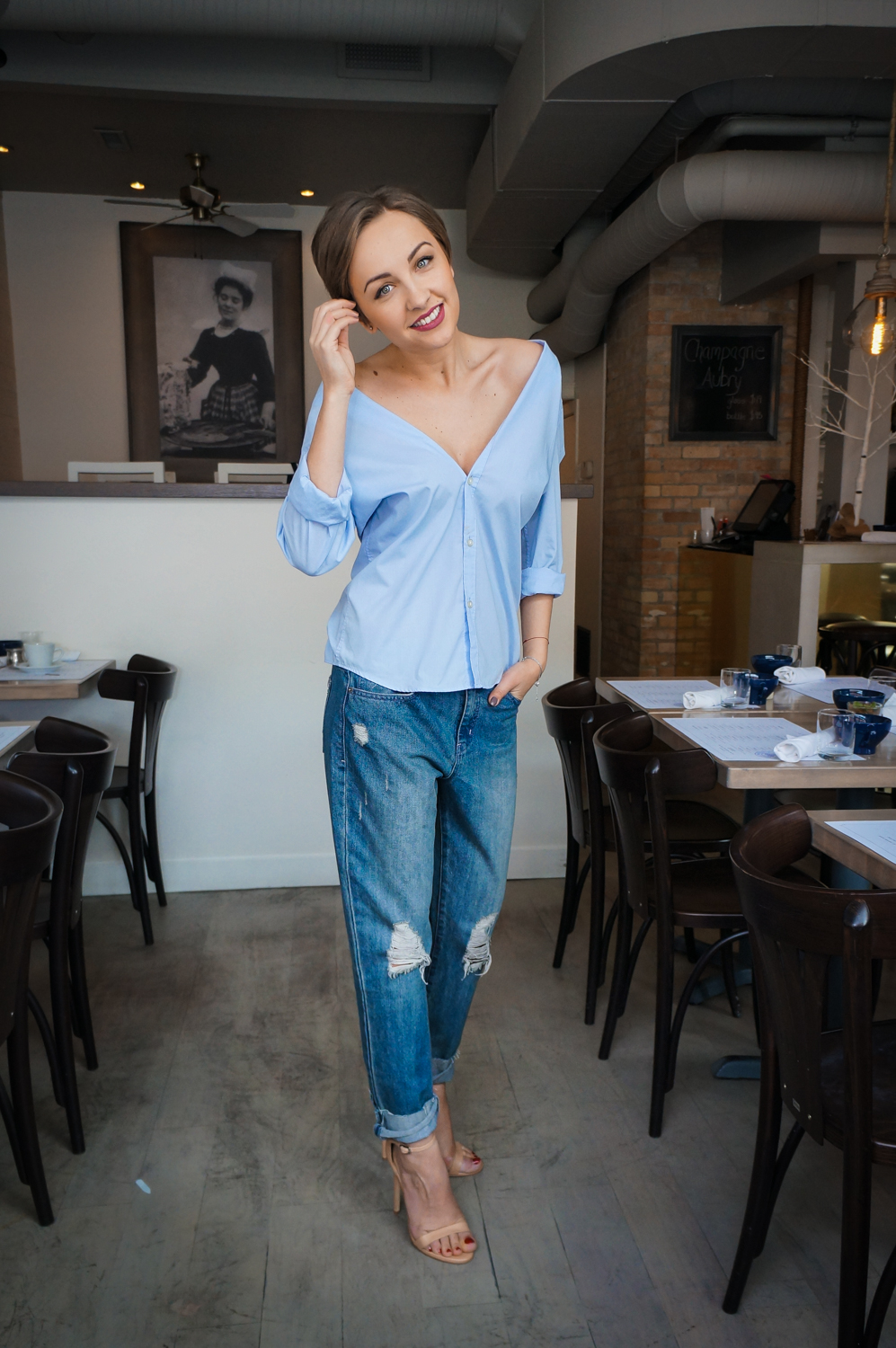 Take the shirt off the shoulders, hide the collar in the back ad voila, you have just transformed a classic item into a fashionable statement. Wear it with all the denim you have in your closet and heels.
The romantic feminine attire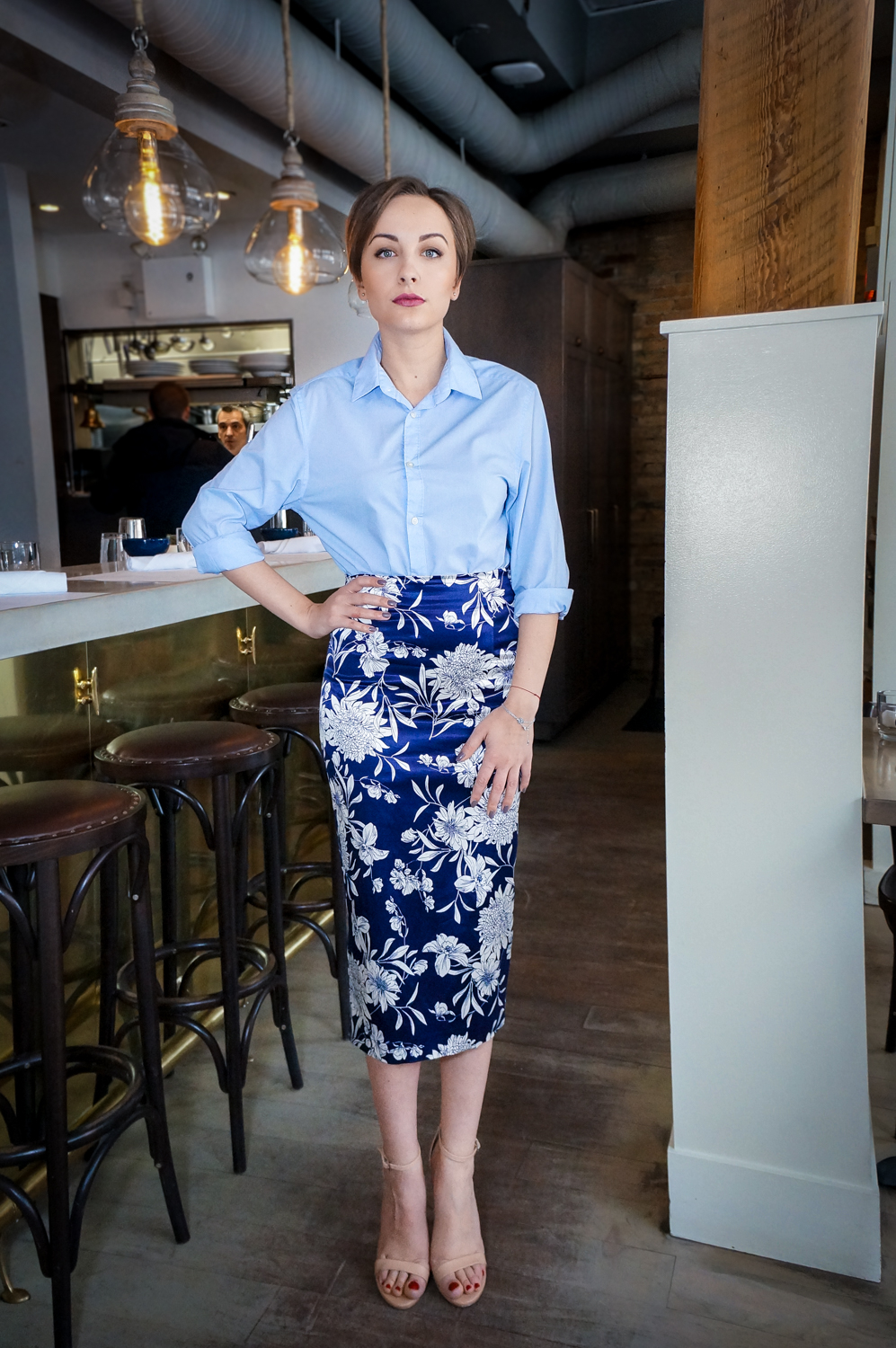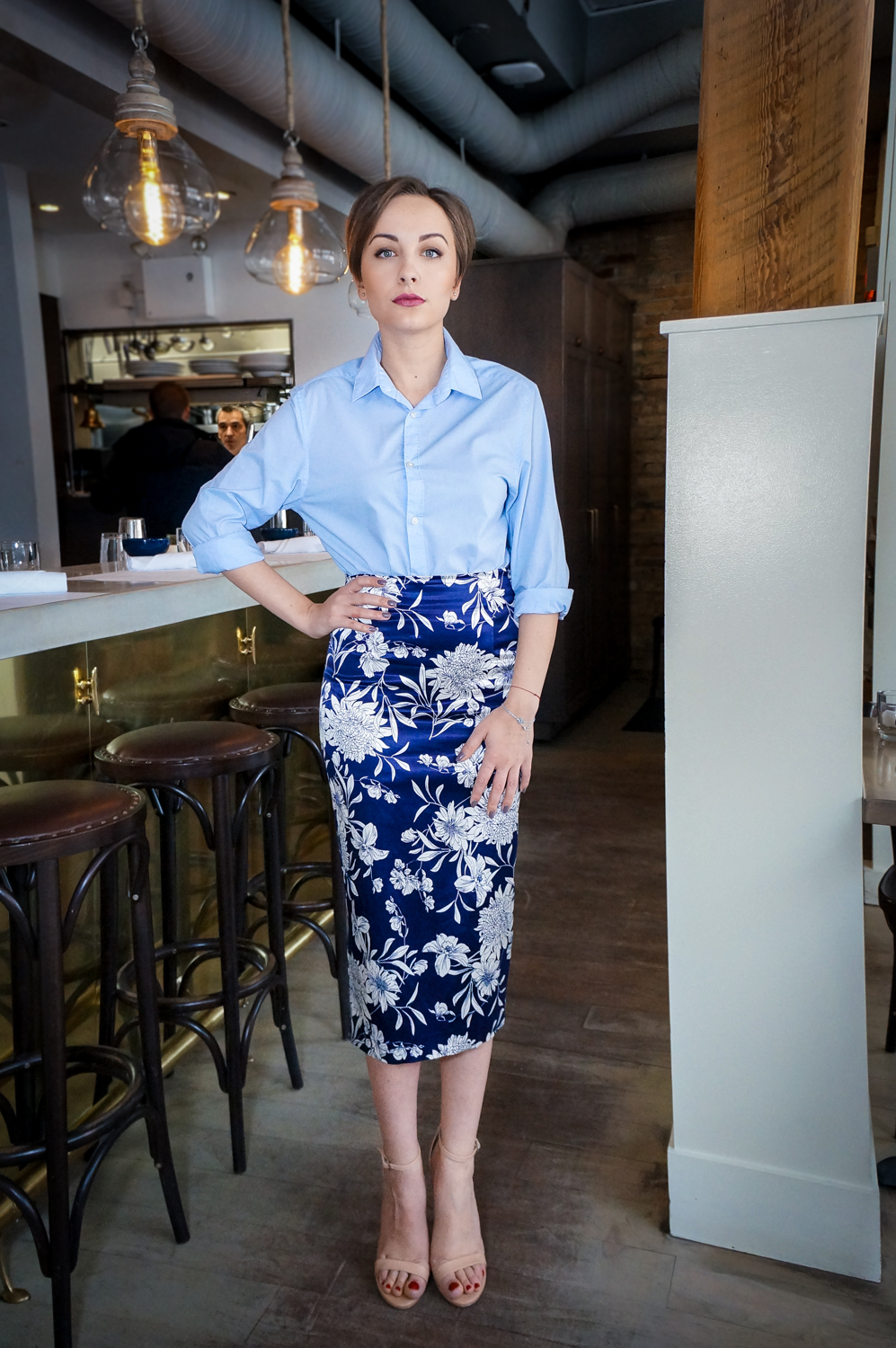 If you want to dress up the boyfriend shirt make sure to add a really feminine bottom to your ensemble like a floral pencil skirt or an A-line romantic skirt.
The cool layering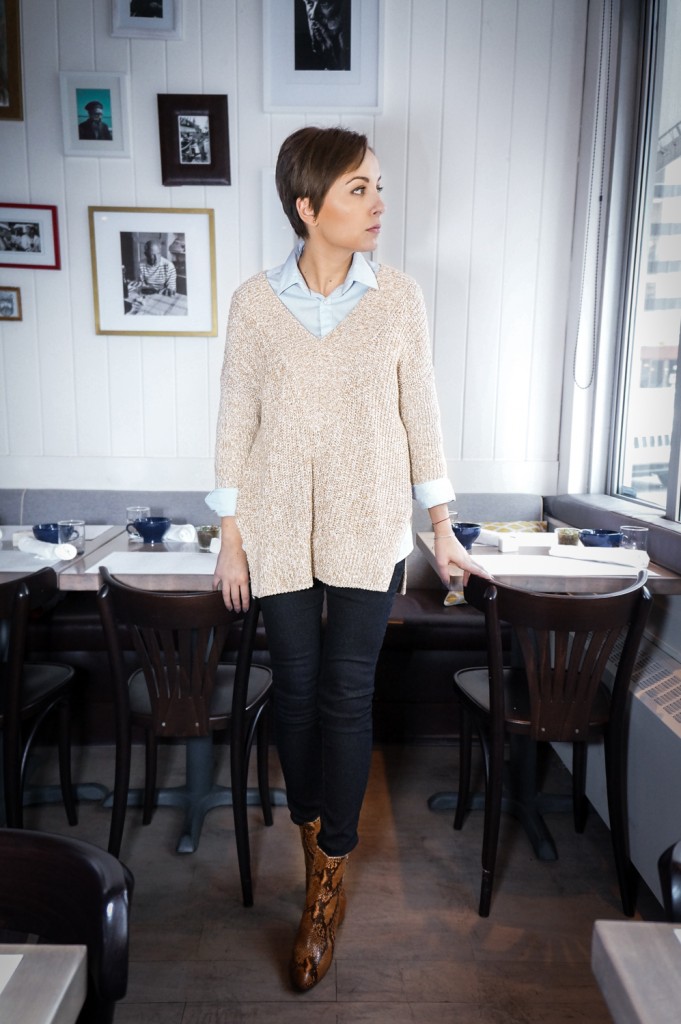 Layering this item is easy and fun, jut throw over your favorite knit, add some accents and you get a stylish casual outfit.
Special thanks go to our favorite place on 4th street Suzette Bistro for hosting our photo shoot. They have the most delicious crepes & galette and the best cider to chill with on a weekend brunch.