We are quite excited about Leo's big win of the night and even if he managed to steal the show, there is no way we could not have an opinion on those red carpet looks. Generally, we think this year's Oscars were pretty much boring in terms of red carpet statement outfits. It is a year that will be lost in the archives without giving us something to remember like Gwyneth did a few years ago in that spectacular Tom Ford white gown. On the other side, almost everyone chose a safe option and did not give us the opportunity to gossip a little over a few potential failures. So here is our humble top of the best and worst looks from the 2016 Oscars.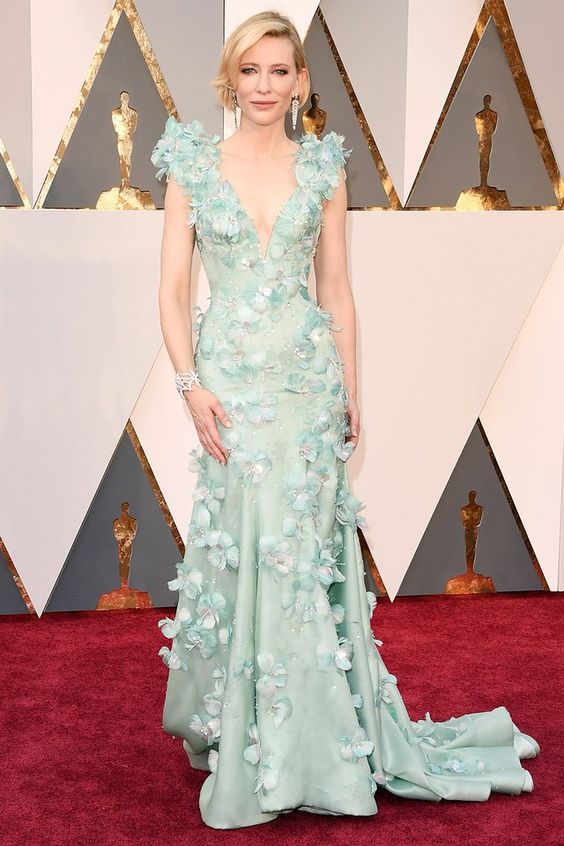 No wonders Cate Blanchett is the big winner of the night. She absolutely stole the red carpet in this demure Armani flower embellished dress in the exact moment she arrived. And we should say not everyone could pull such a theatrical attire like she did. Imagine, for example, Nicole Kidman wearing this. Never.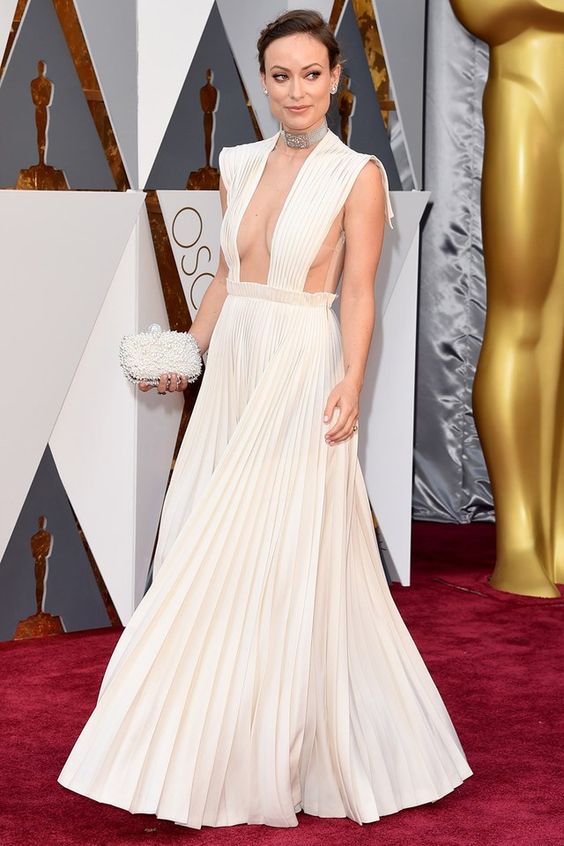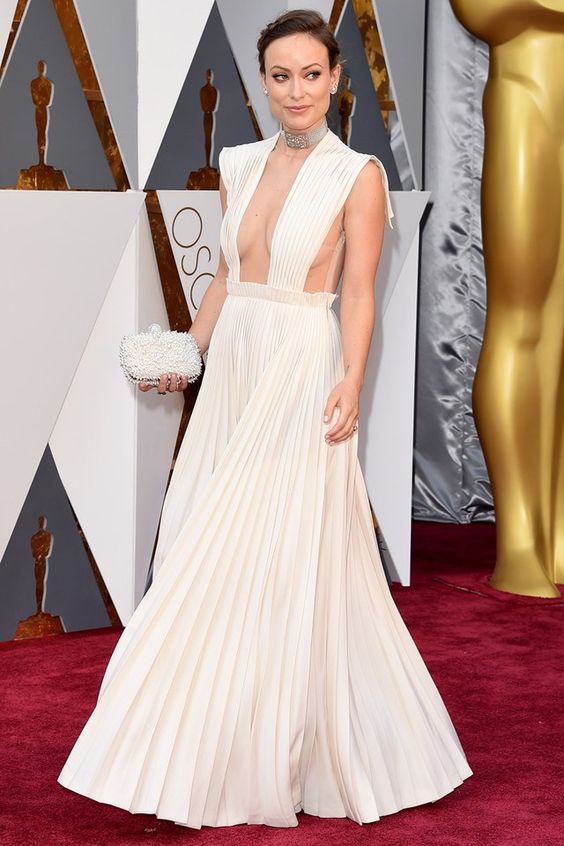 Our second favorite choice was Olivia Wilde looking absolutely stunning in this daring Valentino pleated dress with a gorgeous deep but very sophisticated neckline. The choker was right on point and looked perfectly inspired by her 70's rock' n roll character from the new Vinyl series.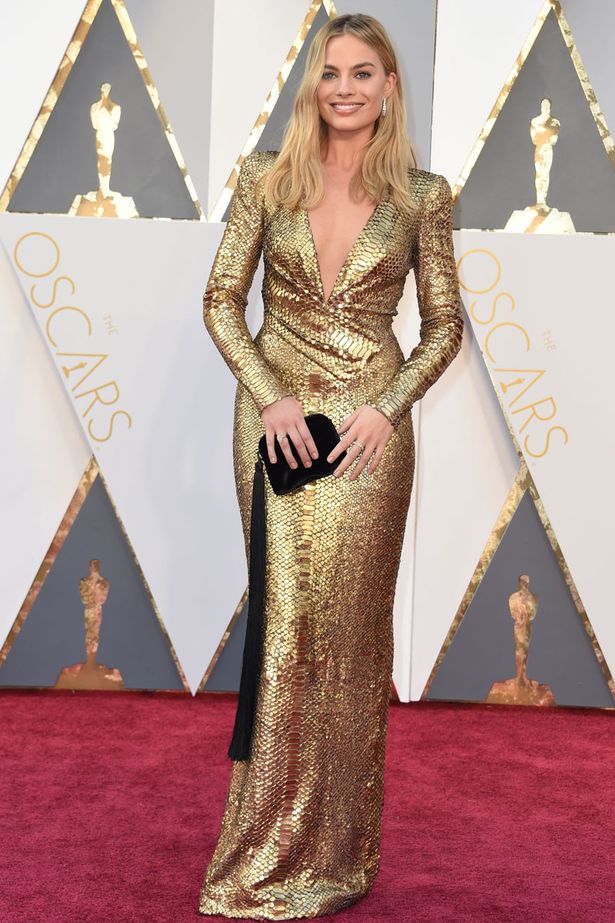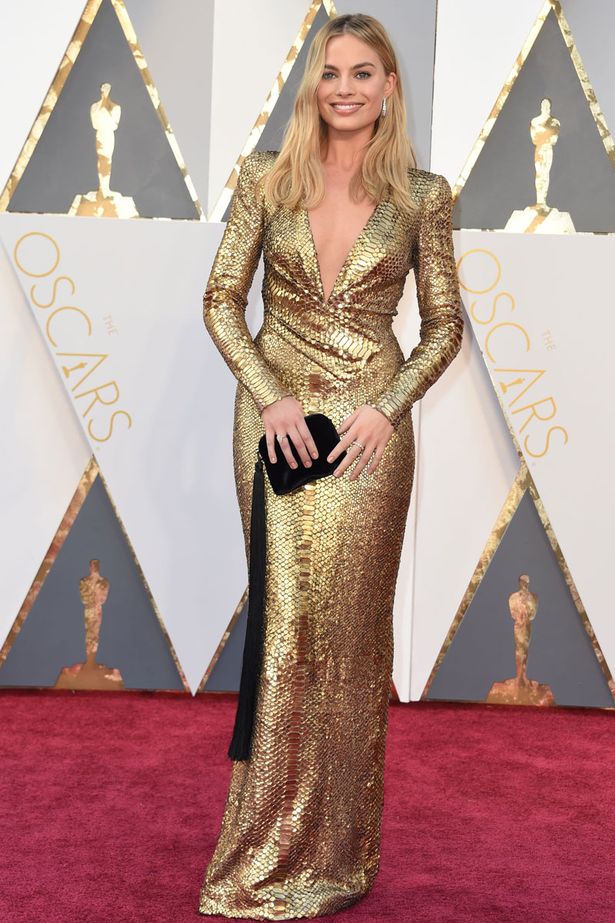 Even though she didn't make the nomination list and didn't drive so much attention to herself on the red carpet, Margot Robbie stunned in this signature sexy and glamorous gown from Tom Ford. We personally think it is worth being nominated for the best-dressed list of the night.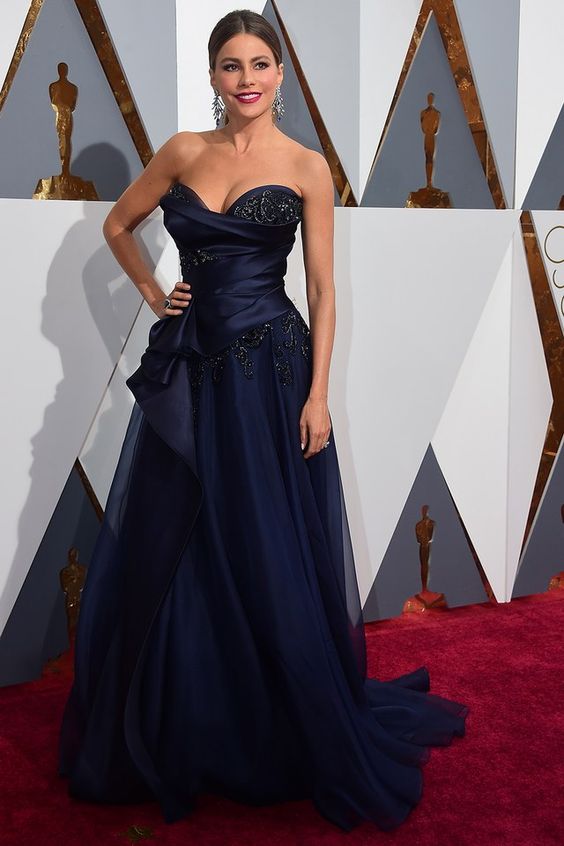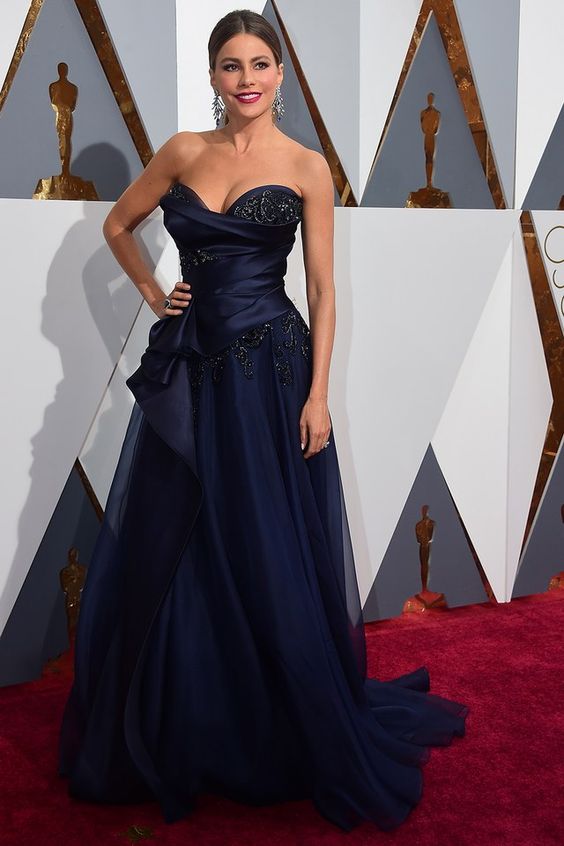 We love how Sofia Vergara embraces her sex appeal with every red carpet appearance she does. This Marchesa navy gown was no exception. And the corset embellishments drove just the perfect amount of attention to the perfect spot. Was anyone even listening to her when she was presenting?:)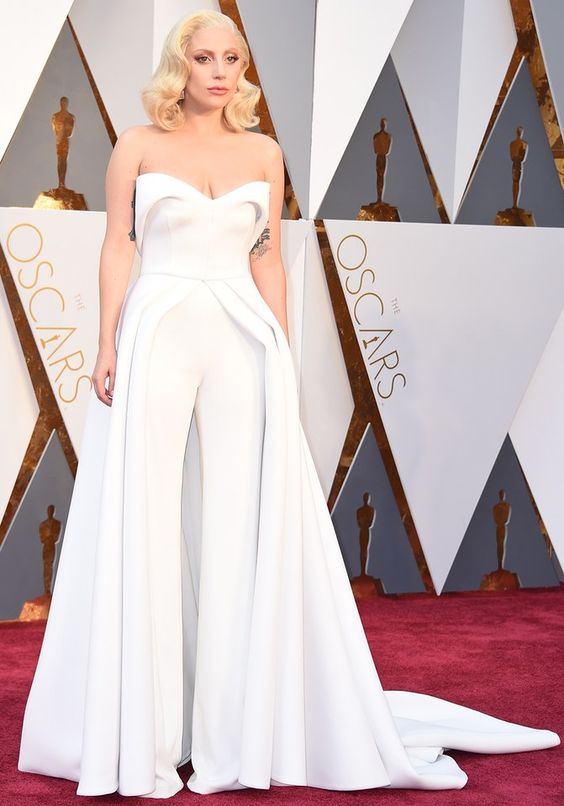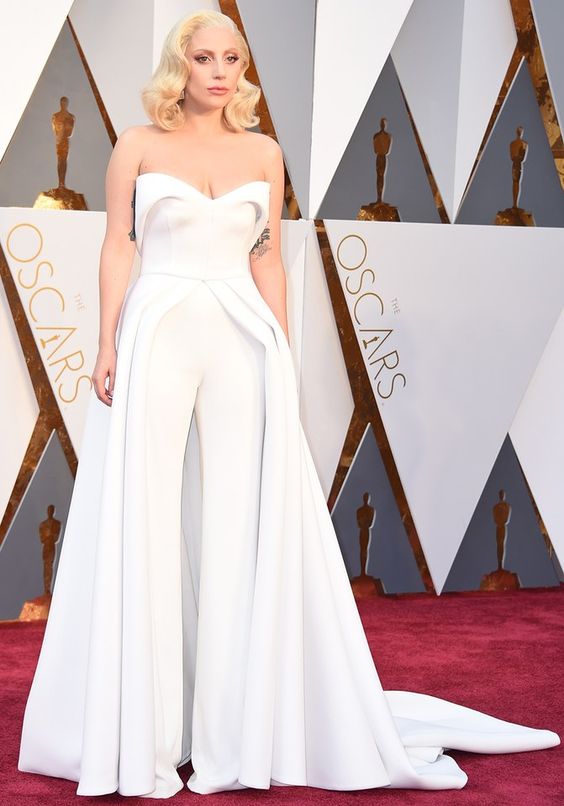 We had a moment when we thought this jumpsuit Lady Gaga was wearing resembled a particular part of a woman's body. Not to say a vagina.  However, it was a beautifully reinvented cut and we loved how she looked in this Brandon Maxwell creation.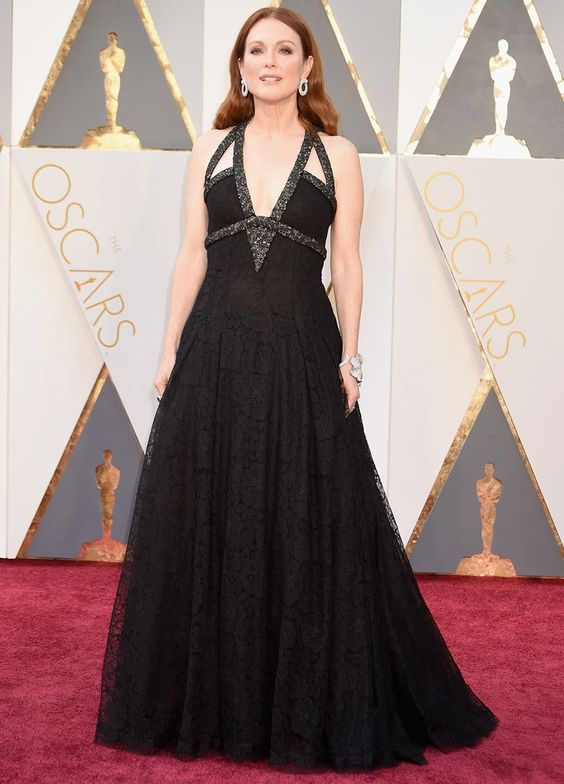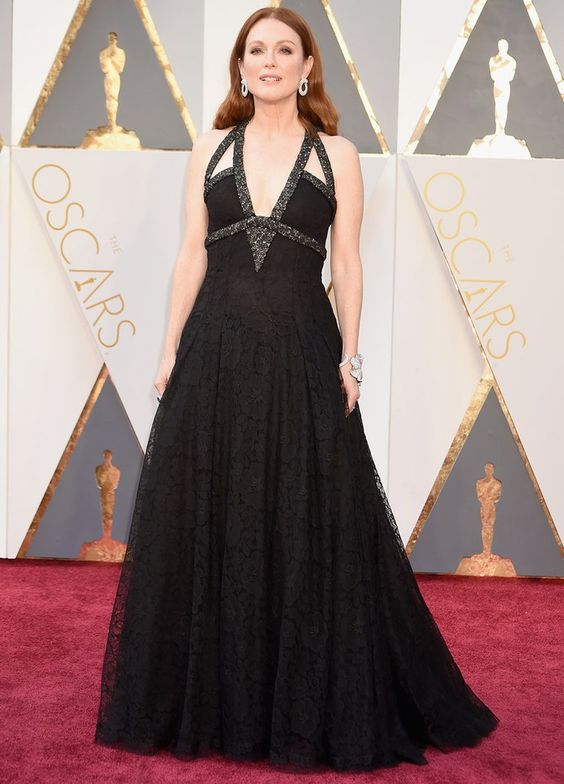 We are always expecting Julianne Moore to wear some bold colors that will emphasize the beauty of her aristocratic skin tone and those ginger waves. This year she proved she can do no wrong in this gorgeous Chanel gown with just a perfect neckline.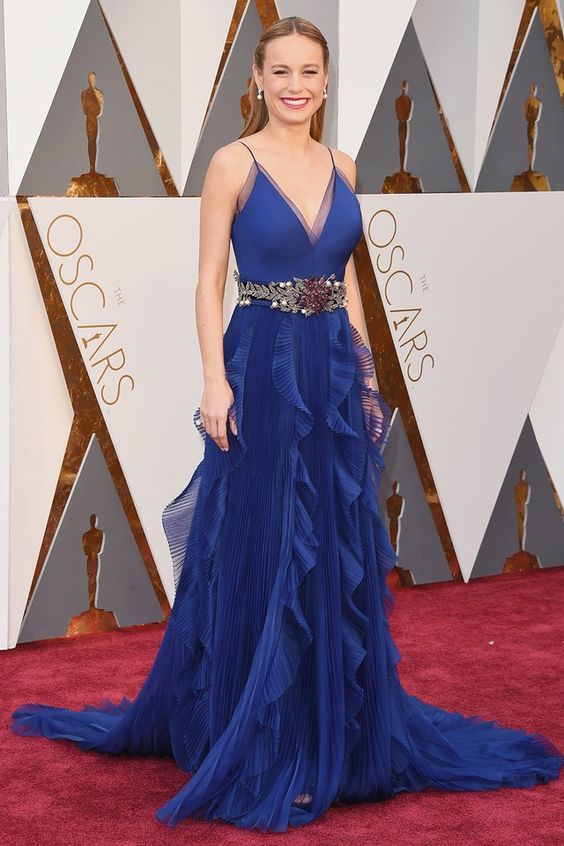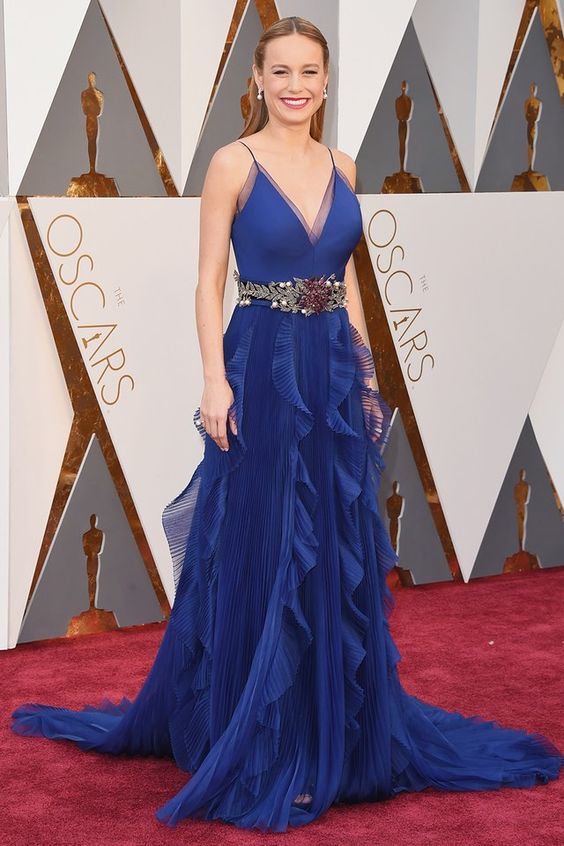 We absolutely loved the daring Calvin Klein metallic slip dress Brie Larson rocked at the Golden Globes. However, we do appreciate her slightly different style approach to the Oscars in this demure and very romantic Gucci ruffle gown.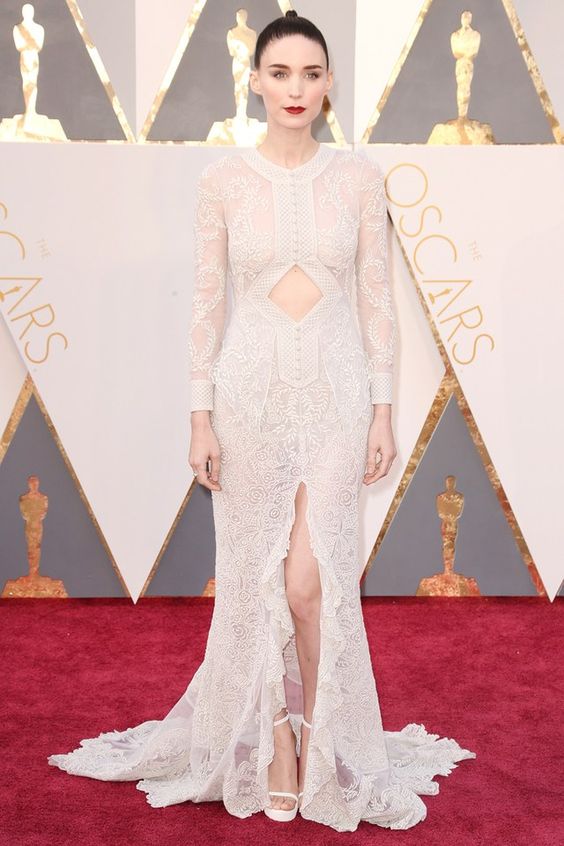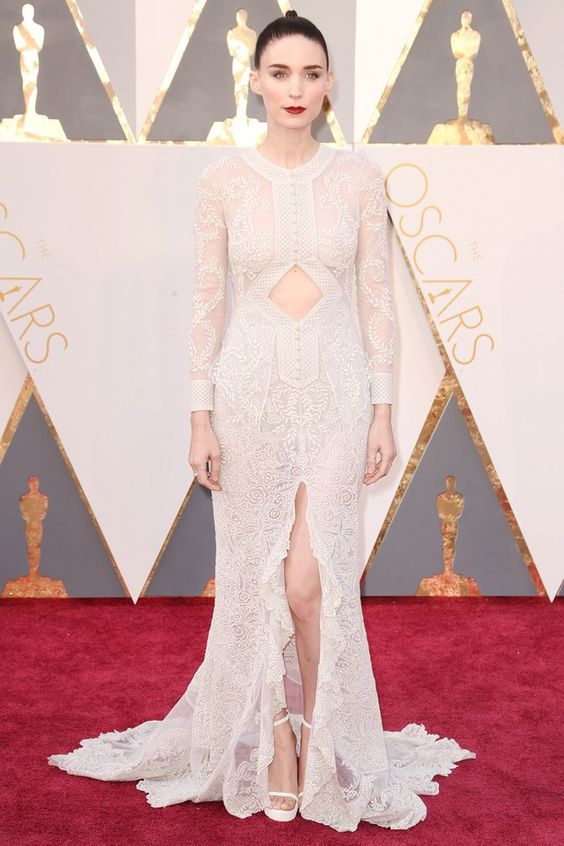 We really like how Rooney Mara sticks to a signature very structured red carpet look. She remains faithful to a Givenchy note of drama and excess and it fits her really well. Plus that cutout.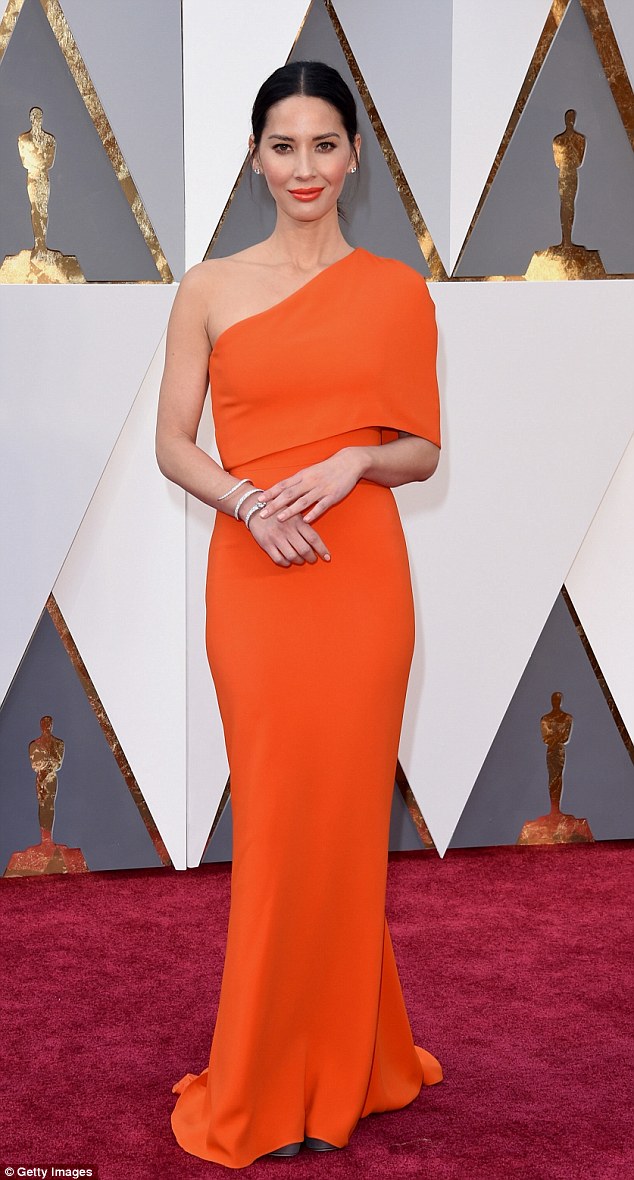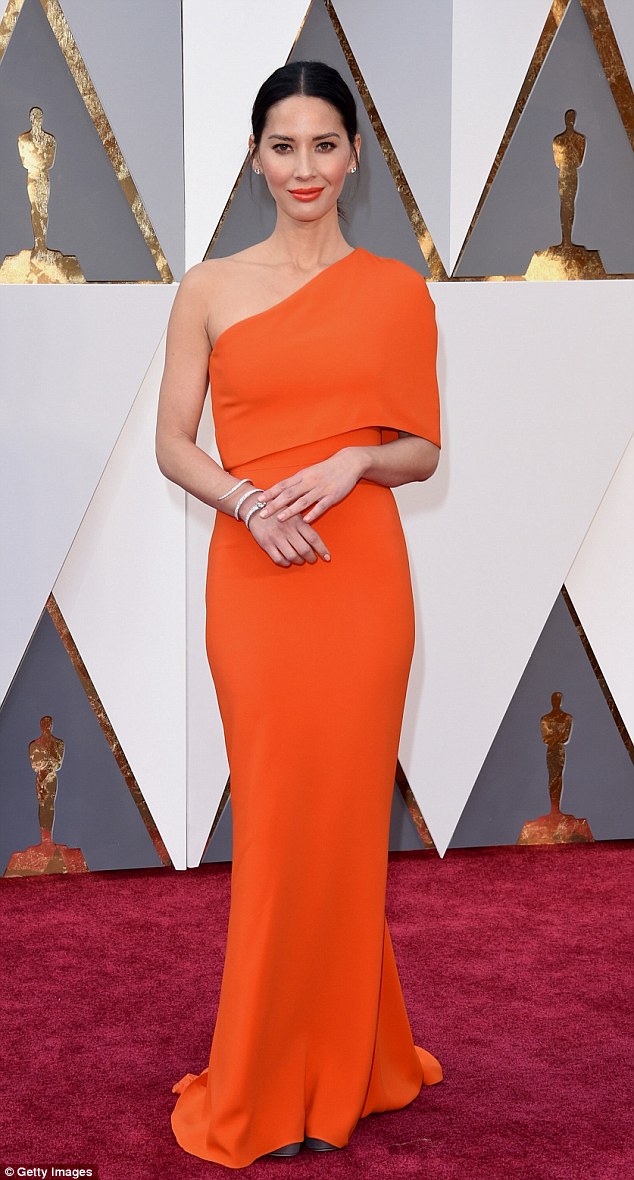 Olivia Munn was somewhere between in this one-shouldered Stella McCartney minimalistic gown. We just didn't love the color that much.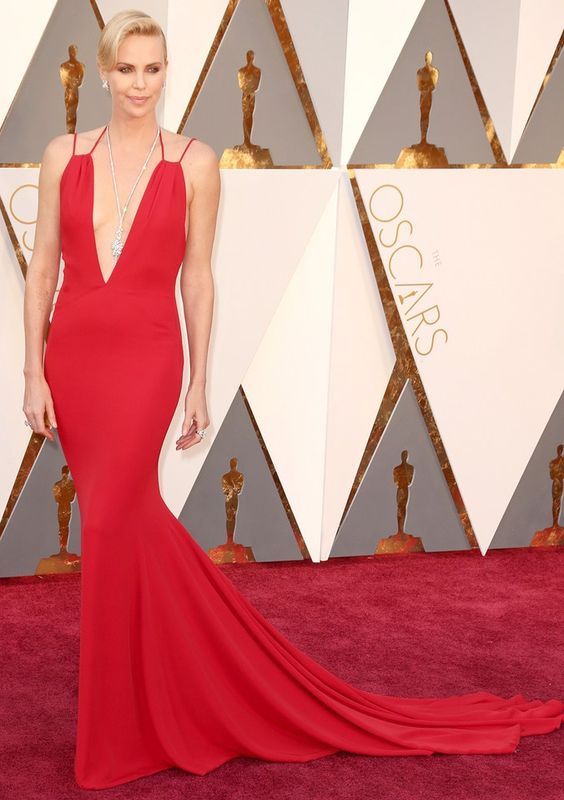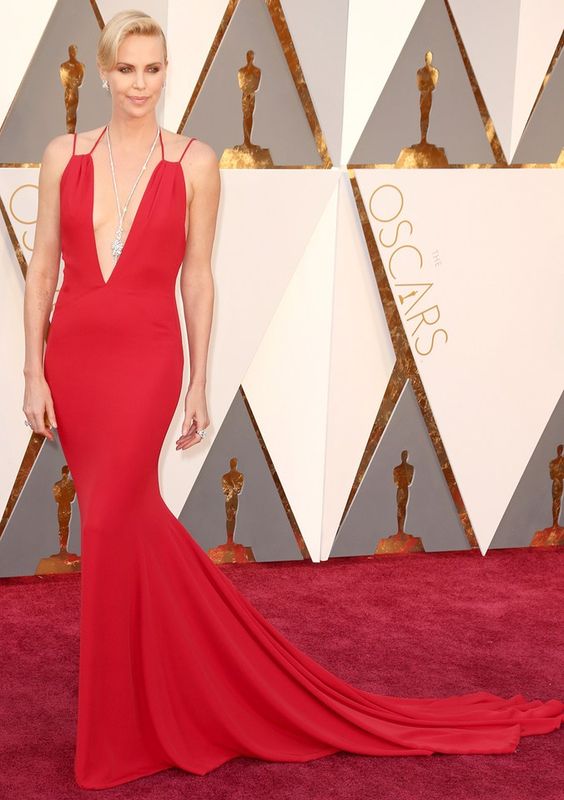 There is no way Charlize Theron would not look stunning on the red carpet, especially if she is wearing a Dior red mermaid gown with a dramatic v neck. Except one little problem – those double straps don't make a favor to her wide shoulders.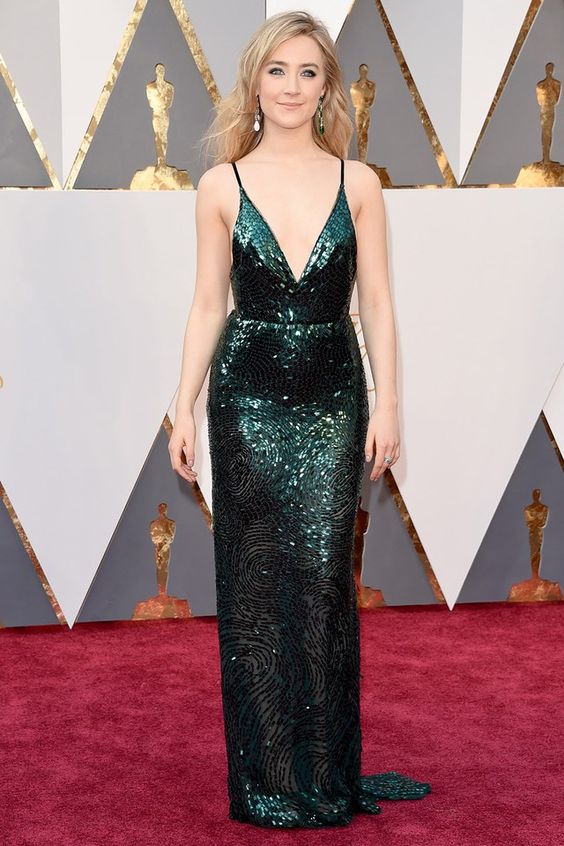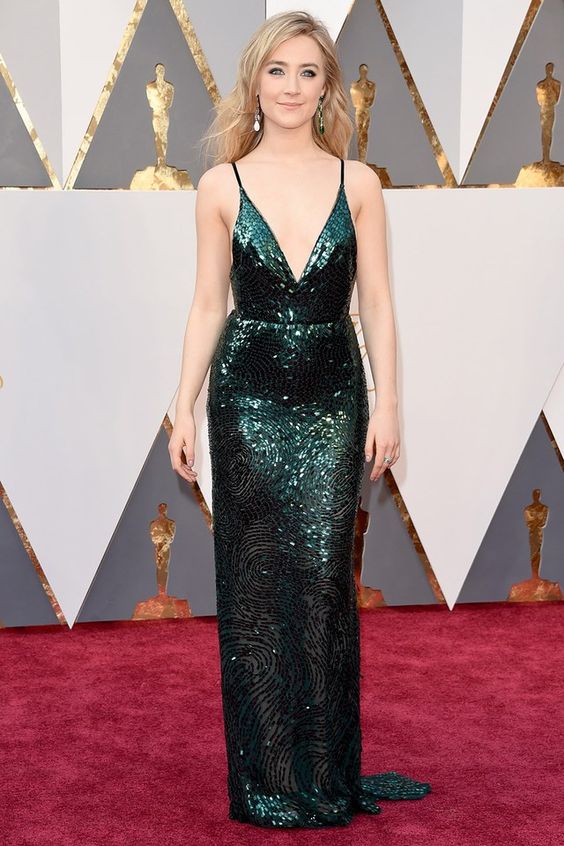 We loved this Calvin Klein shining gown Saoirse Ronan wore – the silhouette, the color, and the fabric made a perfect luxurious look. However, it felt like a little bit of disproportion between her tiny upper side and the bottom. Just a little.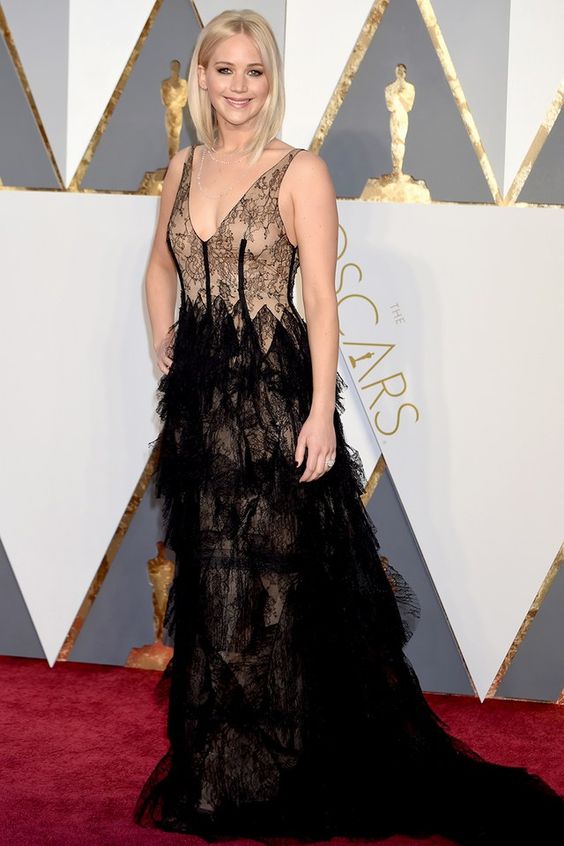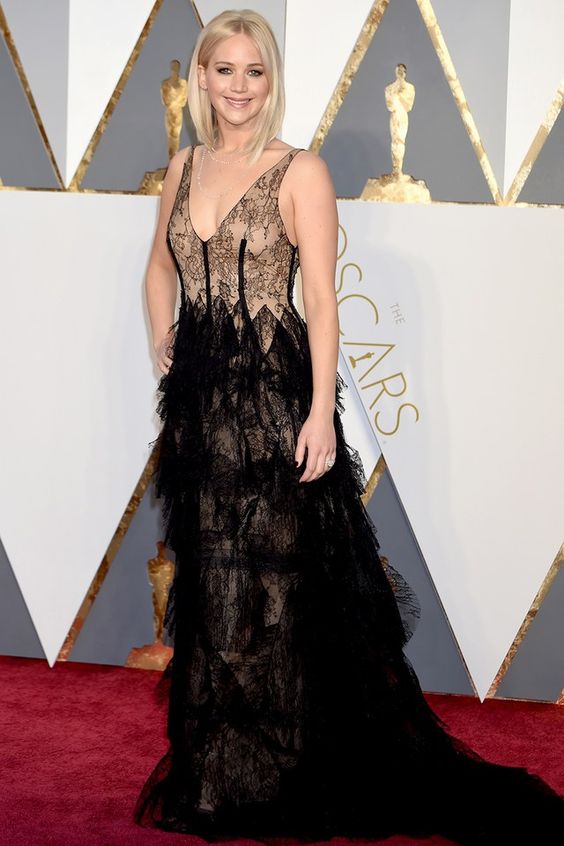 There is something wrong about this Jennifer Lawrence's Dior gown. It might be the fact that she had a way better choice for the Grammys or because of those mediocre looking ruffles, but it just didn't work. Girl, we come from an Eastern European country and you could literally pull a look like this at every single corner market there.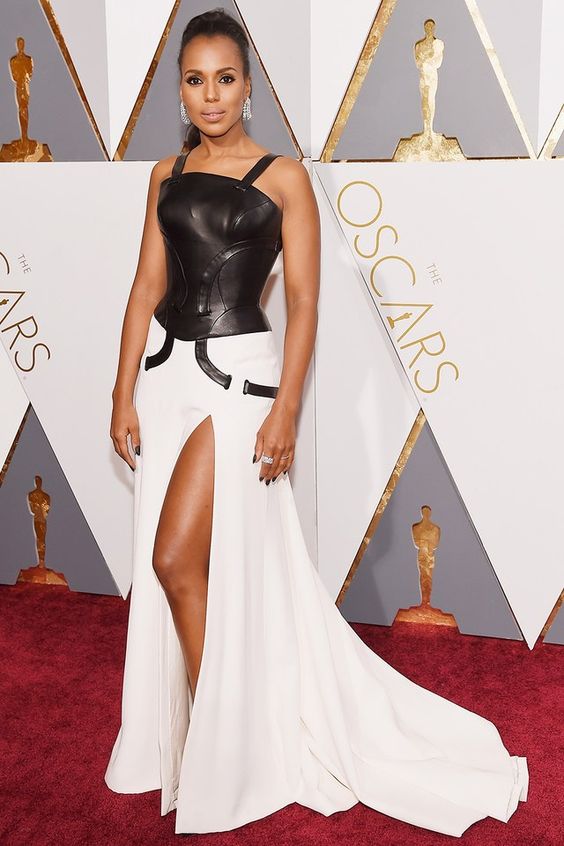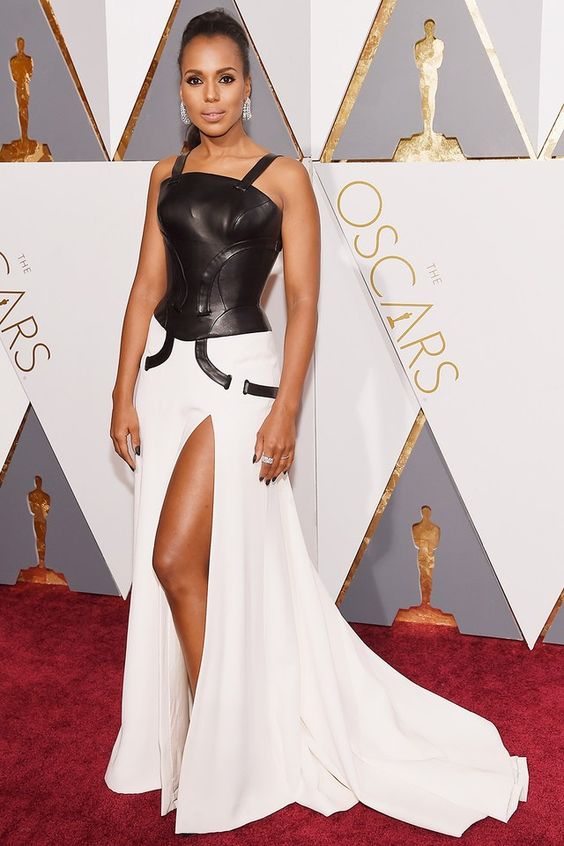 We weren't in love with her corset game and to be honest, Kerry Washington doesn't feel like the celebrity to properly rock an Atelier Versace outfit on the red carpet. Plus, there was a huge disconnection between her hair, jewelry, and the gown.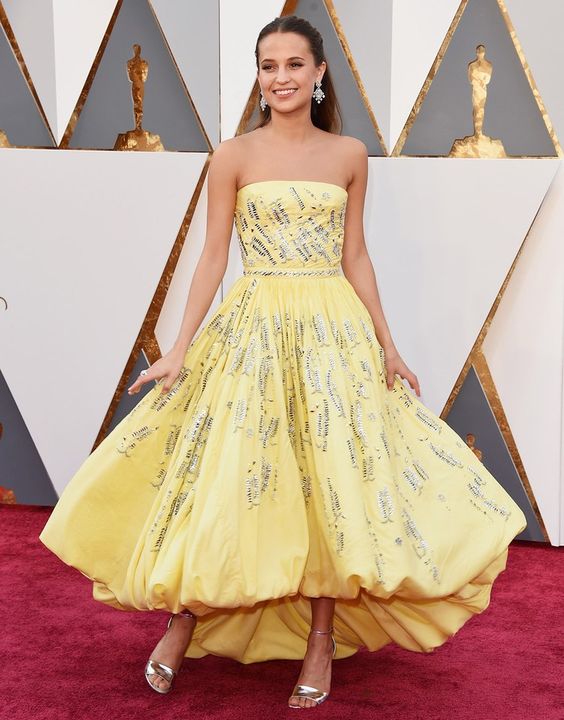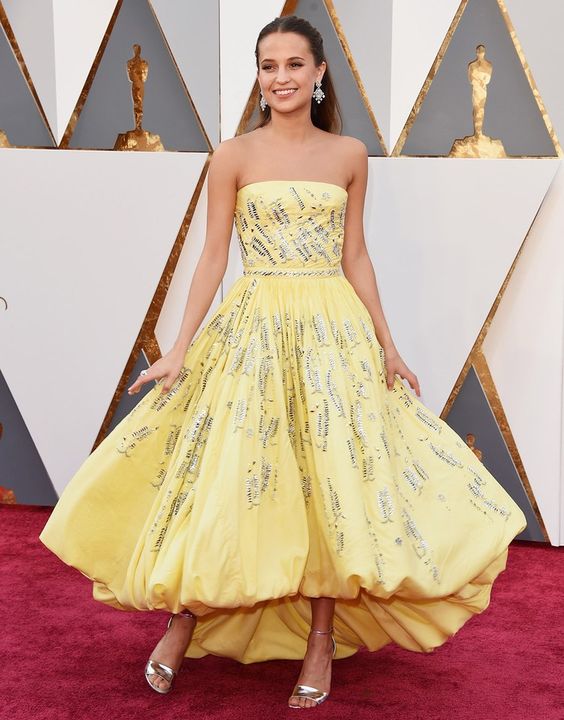 We heard a lot of praising over Alicia Vikander's Louis Vuitton midi dress but, to be honest, there was nothing special about it except those metallic prints that no one could understand. It wasn't bad, but it wasn't spectacular either.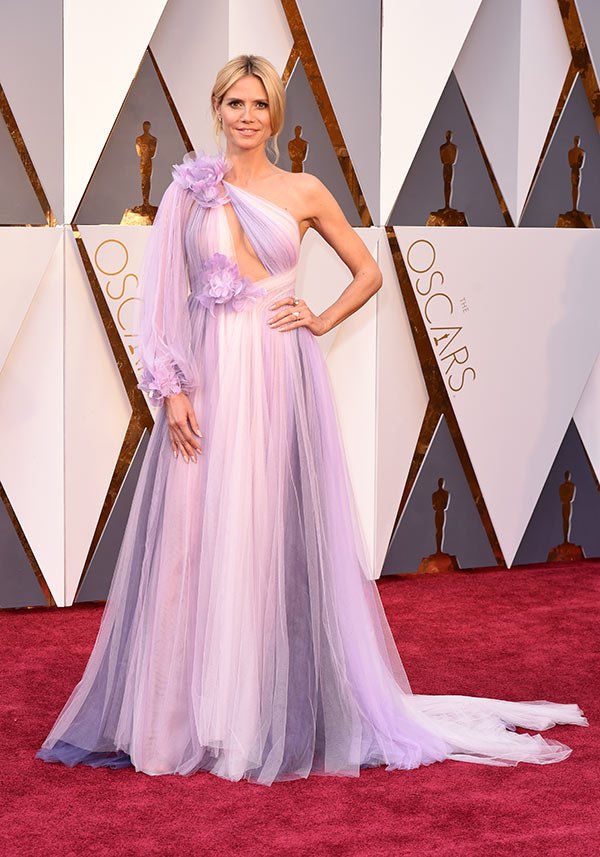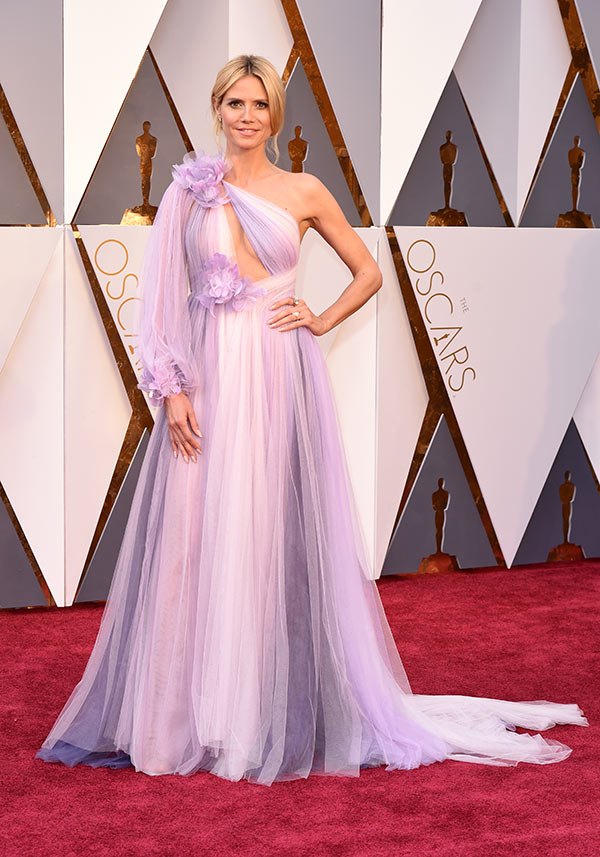 A flower here, a flower there, a flower everywhere. Heidi Klum looked like she broke her right arm and decided to decorate her orthopedic cast with some silk and flowers.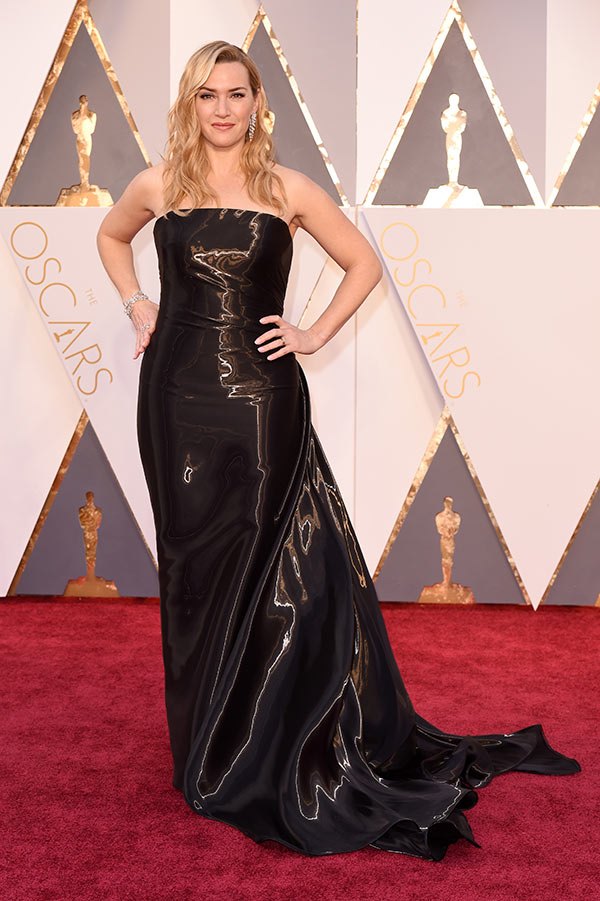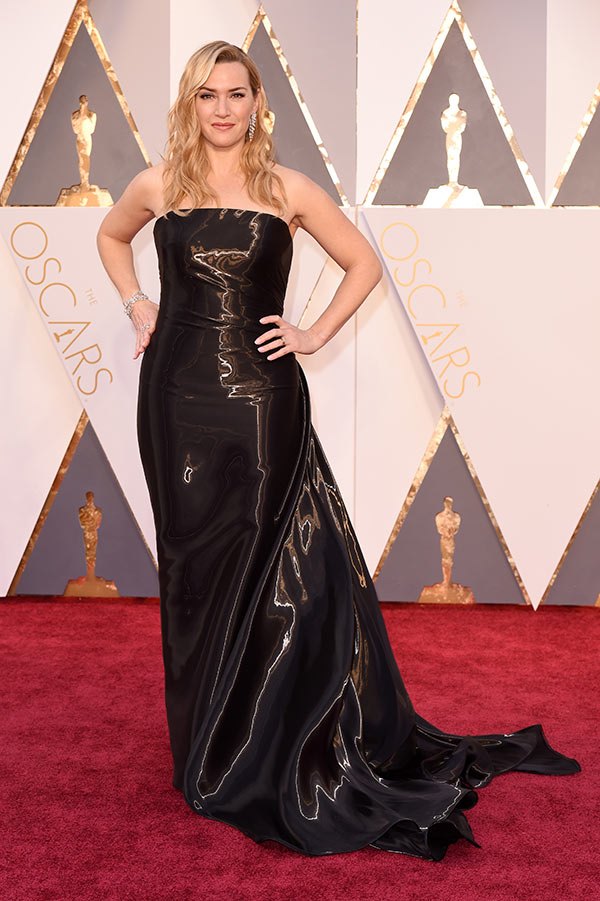 We hate to say it but this was probably the worst look of the night. This Ralph Lauren shiny mermaid dress didn't make any justice to Kate Winslet's otherwise beautiful voluptuous body shape.
Disclaimer. This article is just a humble reflection of our personal opinion. You can have a different one and we would love to hear it. What were your best and worst looks from the 2016 Oscars?
photo credits: Getty Images, Vanity Fair.