One of the reasons I love shopping so much is the pure satisfaction and joy that I get from a fabulous bargain. This skill translated well into my ambition to become a personal shopper in Calgary and worldwide and help clients score the best value for their buck. So how do I do it? Where do I keep my secret spots? How do I find the best gems? Here is my ultimate guide to summer sales and how to save big on your fashion choices.
I rarely pay full price for an item. Yes, it's true. I spend my money wisely when it comes to shopping. Seasonal sales are a big deal. And I am always there for the end-of-season clearances. Here are a couple of secrets I learnt as a personal shopper:
Zara: That is the place where I found these easy-to-wear, comfortable $9.90 that make me feel like a million dollars. Summer sales usually start around the end of June with a low discount at the beginning. I recommend you to browse for some items you can't live without and to wait for lower discounts for those "opportunity finds." Avoid the messy floors of the stores and shop online. Your items are going to arrive new & packaged well, and you will be able to return everything that does not fit in stores. Important hack – watch out for further discounts, and if you spot an item you already purchased for a lower price, order it and return the more expensive one.
H&M: Become a member and wait for your discount code. There is always going to be one in your inbox. The best part? Most of the time, that code is applied to already discounted items, and you can combine it with one more offer you have from collecting points or another discount. Online, H&M has a great collection of good-looking blazers, great basics and premium quality items. You can now return your online purchases in-store, too.
Club Monaco: I score my best Club Monaco finds at Winners for ridiculous prices. Check the store for summer sales and their end-of-season sale with an extra 30% off clearance. Tip – browse their online store before buying in-store. Sometimes they'll have better prices and extra discounts there.
Massimo Dutti & Mango: I am a fan of these two Spanish retailers mainly because of their distinct, classy style and aesthetic. Both have free delivery and free returns available and are currently running up to 70% off sales.
Banana Republic: As part of the Gap Inc. Group, it runs a program of continuous discounts. Usually, they have up to 30 -40% off the regular price. Keep an eye on the "additional 50% off discounted items" – that is the real deal. However, make sure to check the original prices on the items under the discount sticker. Sometimes, they'll discount an item by only 5% to give you the illusion of crazy savings when you get an extra 50% off. Technically, this means 55% off only, which may not be the best value.
Hudson's Bay: I'll admit it. I despised this retailer with all my shopaholic heart. It's always messy and hard to navigate, even for shopping junkies like me. However, lately, I have been shopping there with clients all the time. I go there for classic "Americana" dresses for my clients, shoes, and brands they carry exclusively. Their clearance is always God-given – with racks full of great deals. Never miss the Bay Days. It should become a statutory holiday in Canada.
Nordstrom: I don't shop there very often, mainly because I prefer the Rack better. However, their annual anniversary sale is not to be missed.
Holt Renfrew: I usually shop the shoe racks during the end-of-season sale(now). This is where I scored the best Stuart Weitzman prices for clients and myself. I paid CAD125 for these sandals.
Outnet: The mother of them all designer outlets out there. They run up to 85% off already reduced prices. This is the saint grail of great designer deals, especially if you live in the US and don't have to pay import fees.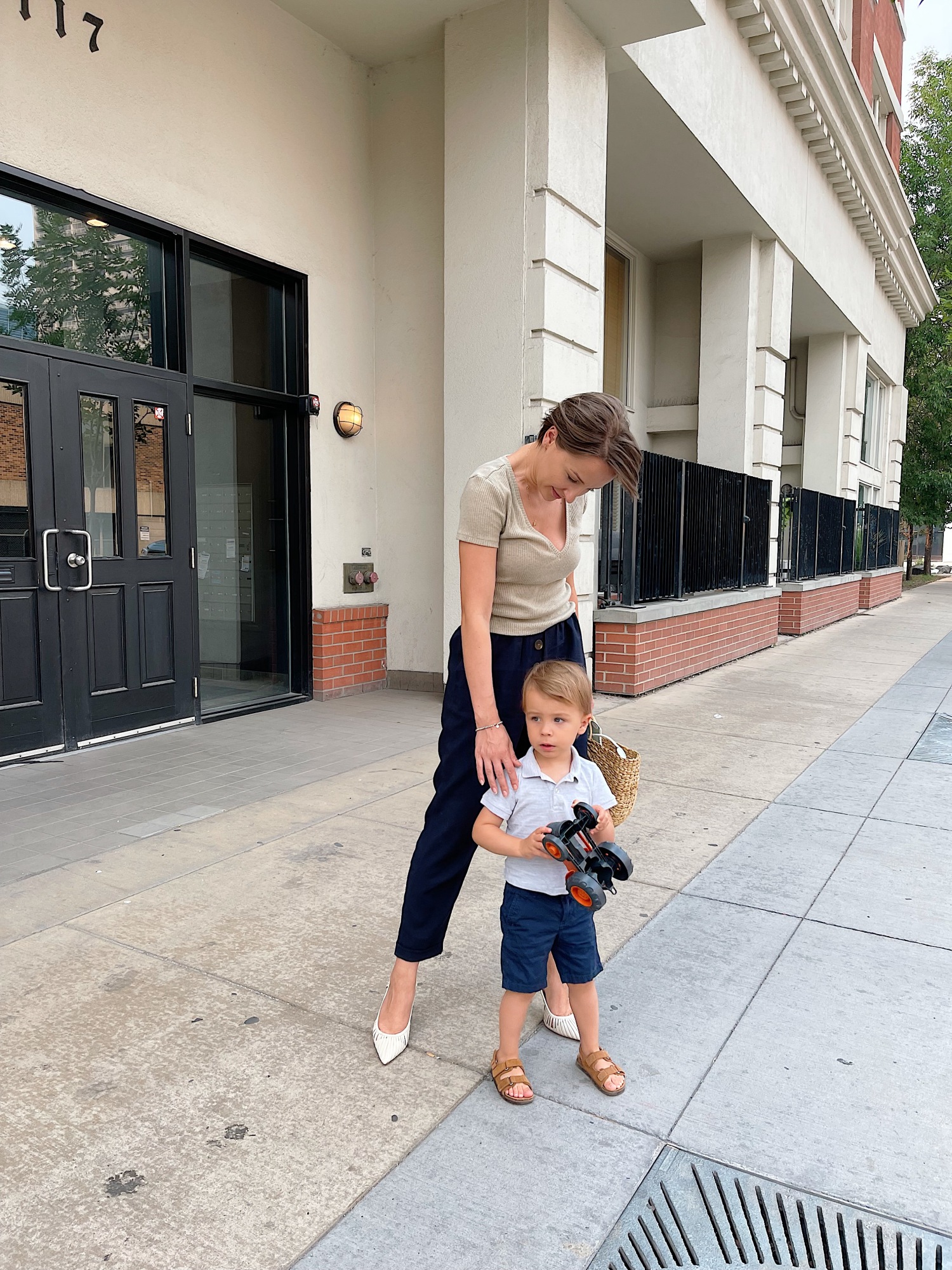 Say "Hi!" to my shopping partner, and don't forget to reach out if you need my help as a personal shopper in Calgary and worldwide.