We are happy to announce a new series of articles dedicated to building the perfect foundation for your functional wardrobe. We always tell our clients that a successful and smartly built style begins with a curated selection of basics and classics – the items that every woman should have in her wardrobe.
No other piece could be more iconic and representative to start this series than the renowned little black dress. It has been almost 100 years since Coco Chanel revolutionized the way women were dressing by introducing this pieces in her collection. And since then, not a single another garment could beat its universally acknowledged title of the most classic piece a woman could wear. Tom Ford once said that every woman should have at least one little black dress in her closet: "You never know if you will have a wedding or a party or a funeral to attend". Inspired by his perfect statement, we decided to showcase the functional versatility of this iconic garment – what is your perfect fit, where and how to wear the little black dress.
The first thing that comes to mind when you think about the utility of the little black dress is the daily office wear. A fitted mid-length looks both empowering and professional. If you choose a fitted shape like the H&M one I am wearing, make sure the fabric is thick enough to avoid potential see through situations. The three-quarters sleeves are a big advantage if you work in a business official dress code organization. PS! If you are out of time, you can dress it up with a pair of embellished sandals, change your jewelry and you are perfectly ready for a dinner or a party.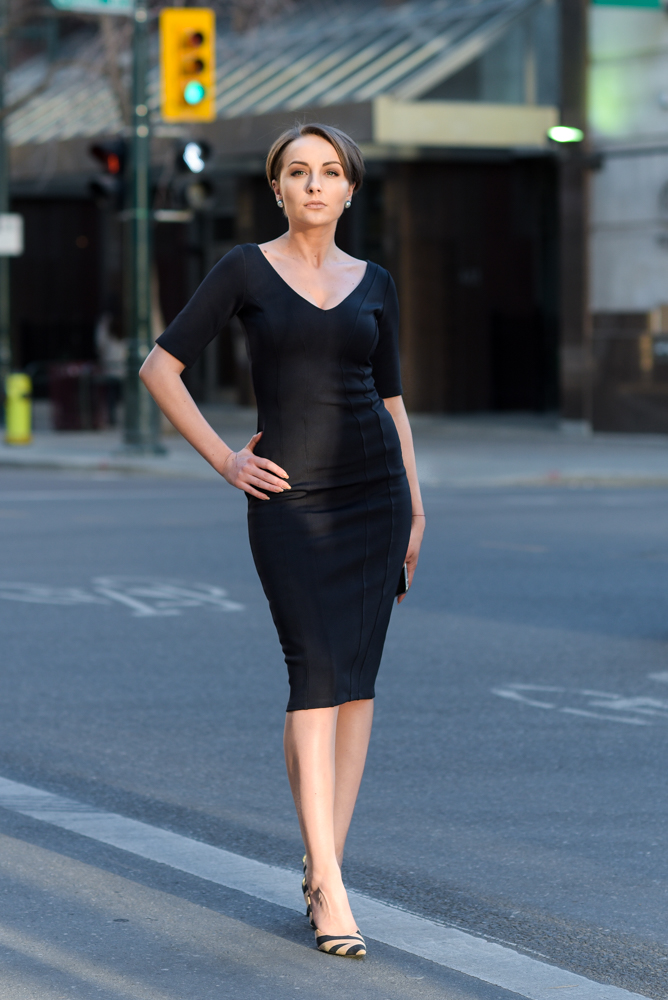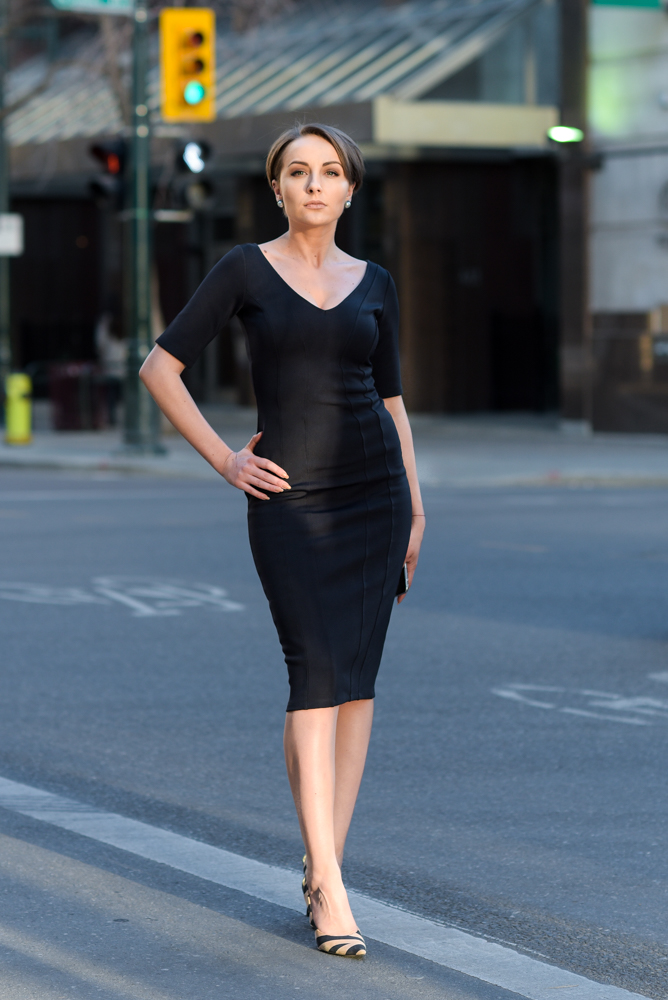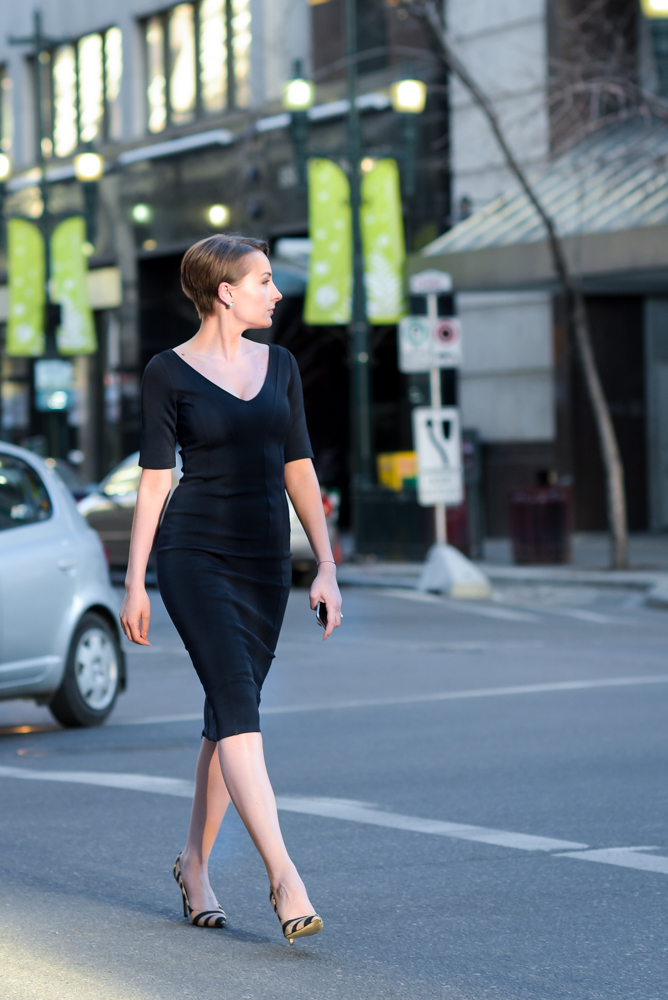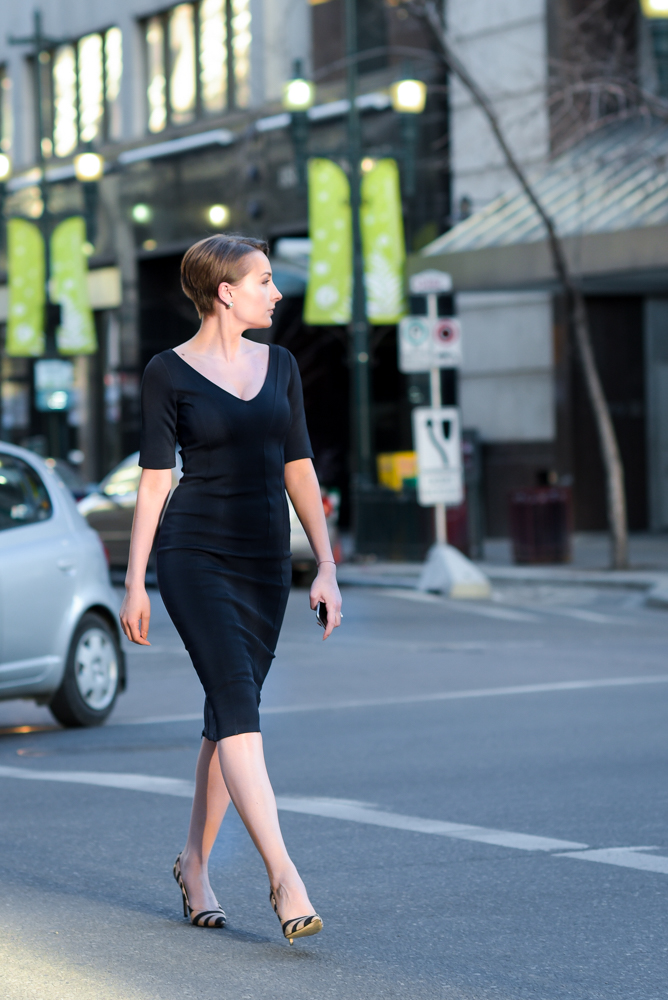 This Raquette mini tunic dress with a dramatic low back is a party winner. Its really simple and minimalist design allows you to style it in several ways. I chose to play with some fringes and nude lace-up sandals from Aldo. The best part about this dress is that you can literally cover it up with a blazer or a light coat, add some flats and you are ready for work.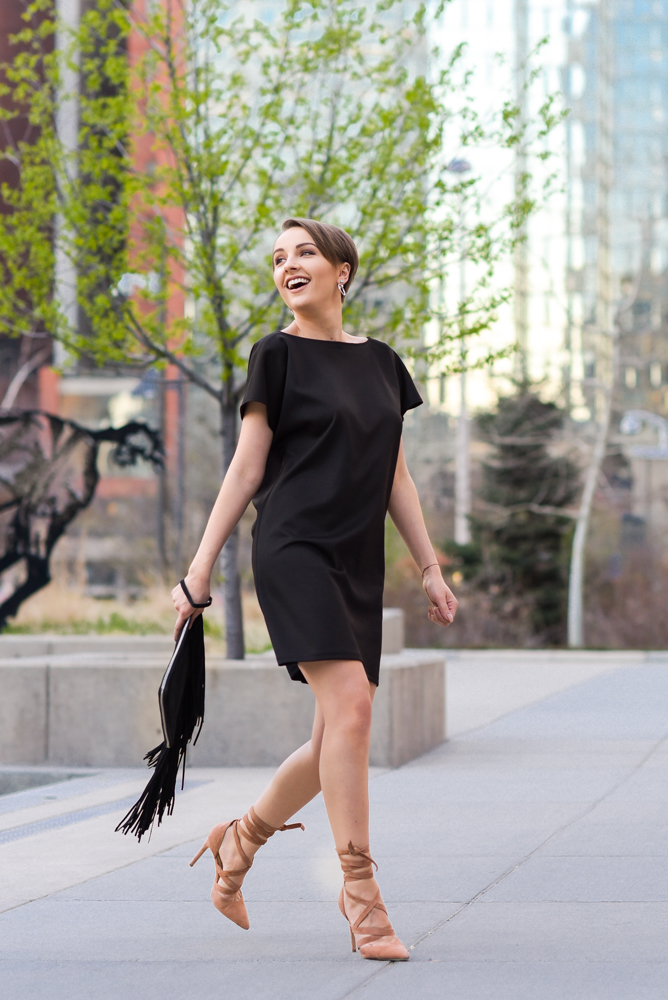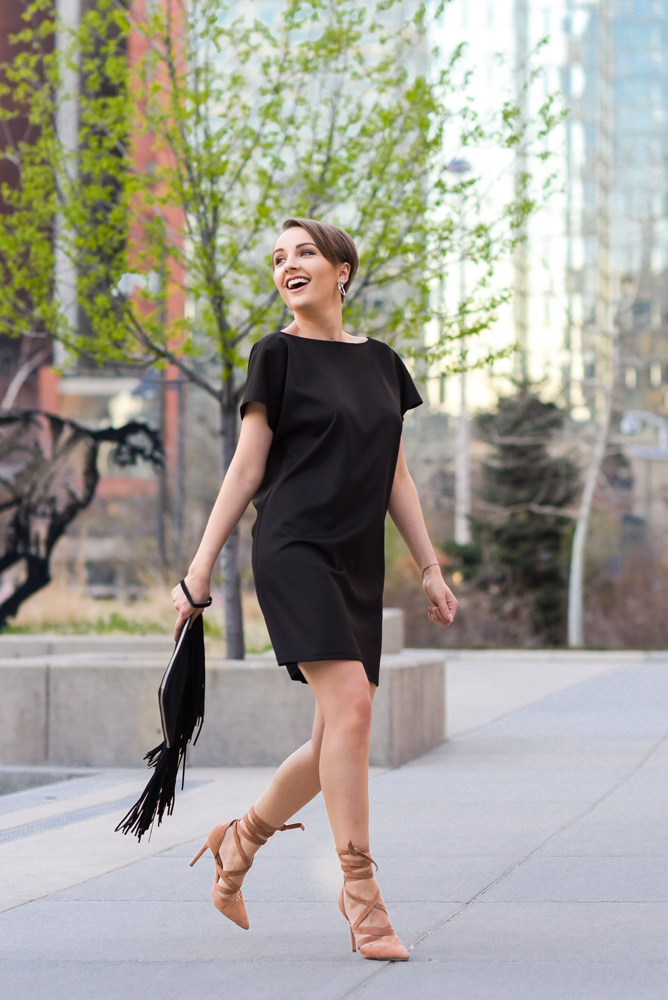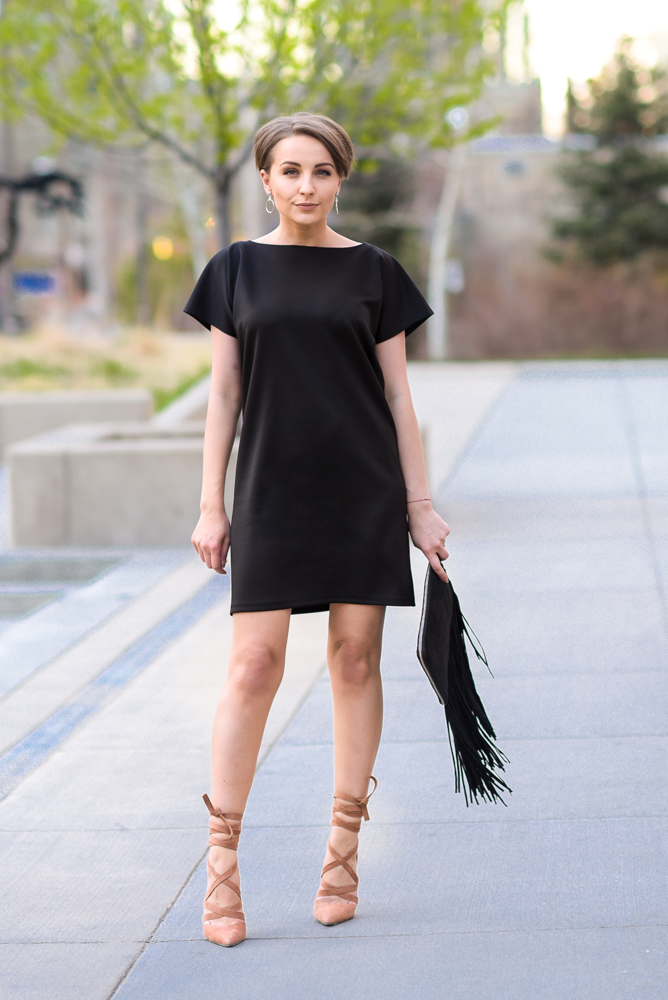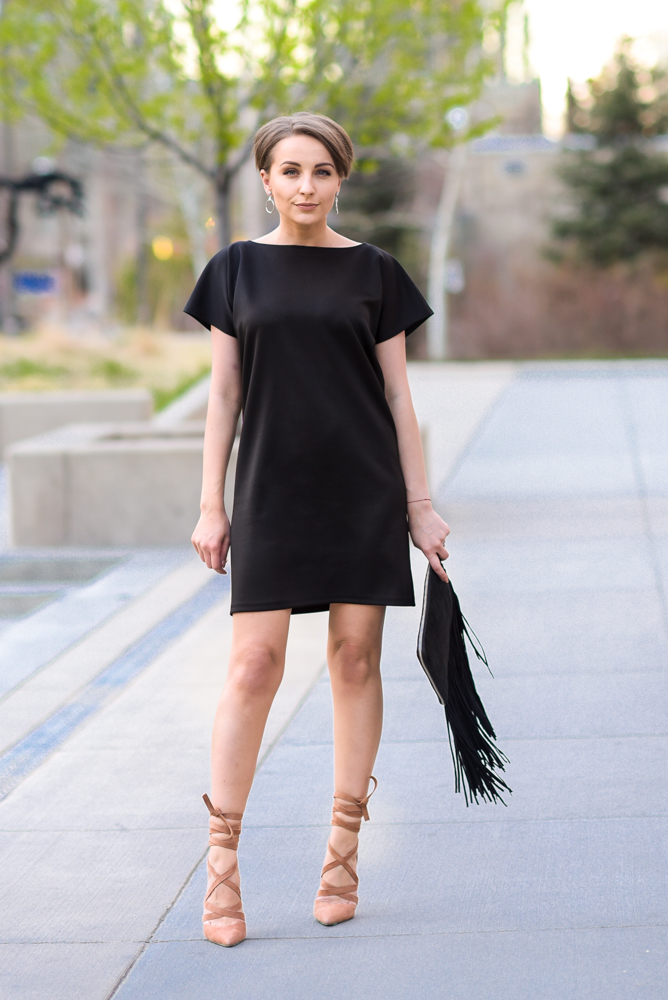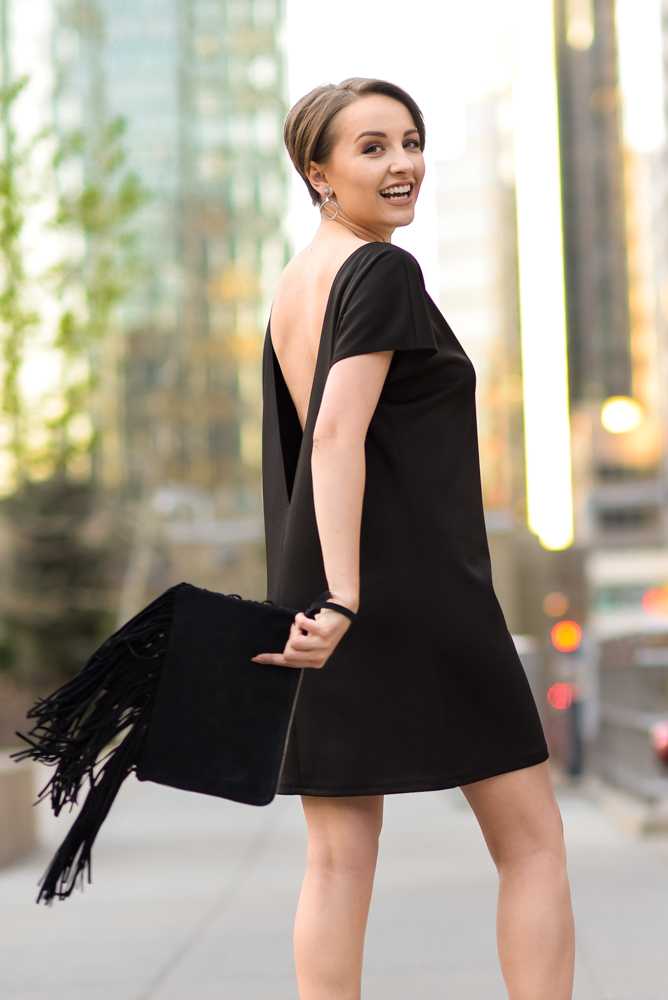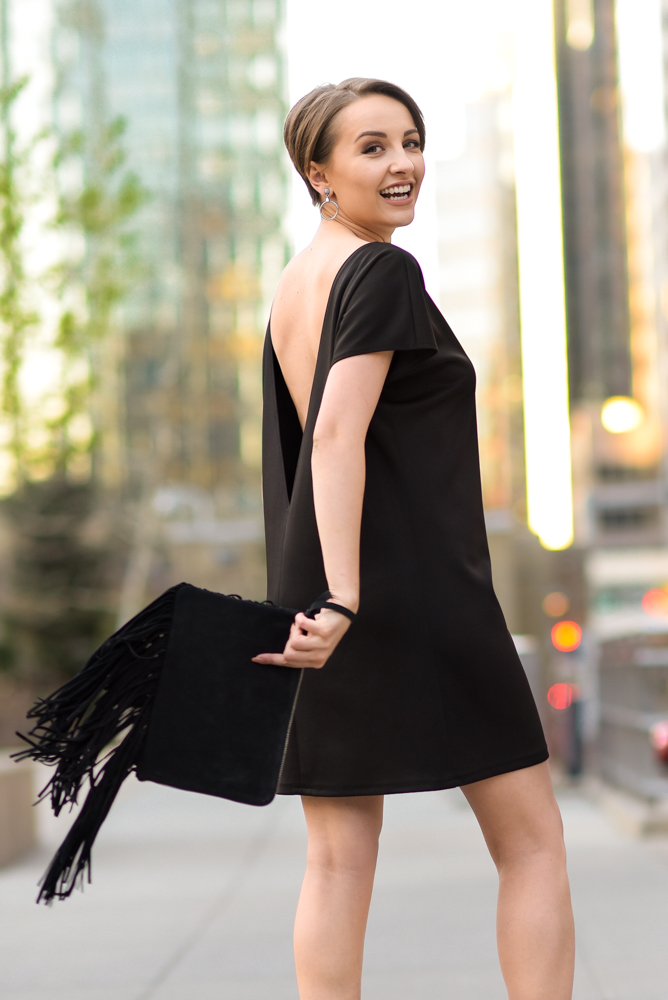 My evening choice is a Raquette dress I like to call perfection. (Raquette is an Eastern European brand that we really love for quality and pricing. They deliver worldwide and have the most beautiful party wear collections.) This mid-length crepe dress feels like a second skin. The hand made shoulder details make it suitable for special occasions and are a great way to cover the under shoulder skin that many women are not comfortable with. Spiky heels and chandelier earrings were enough for me to style it. However, you can do whatever you wish with it. Plus, if you cover it up with a structured blazer, it will make a perfect choice for office wear.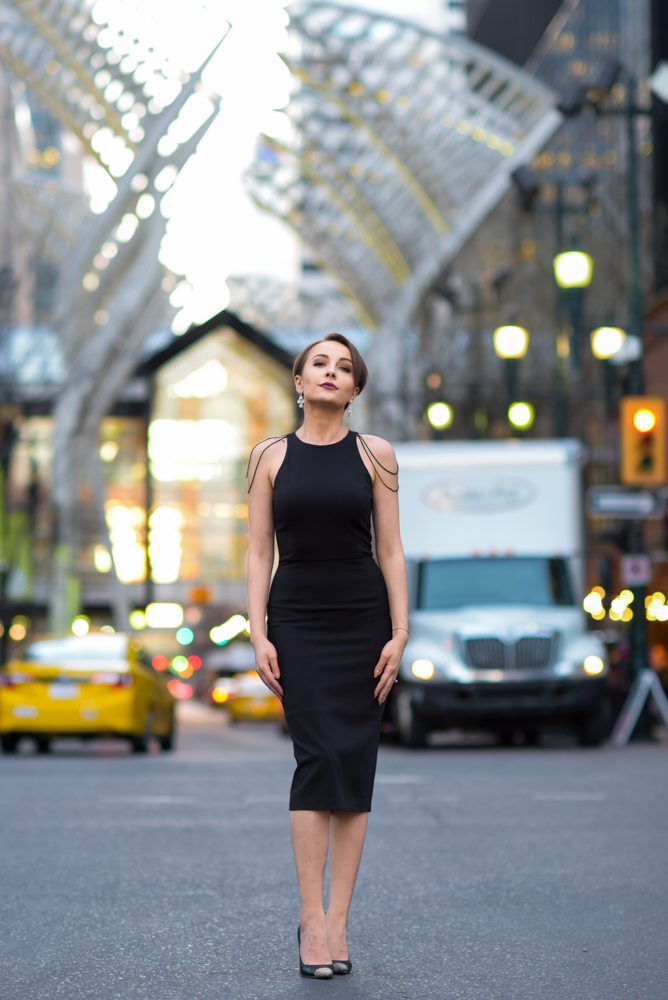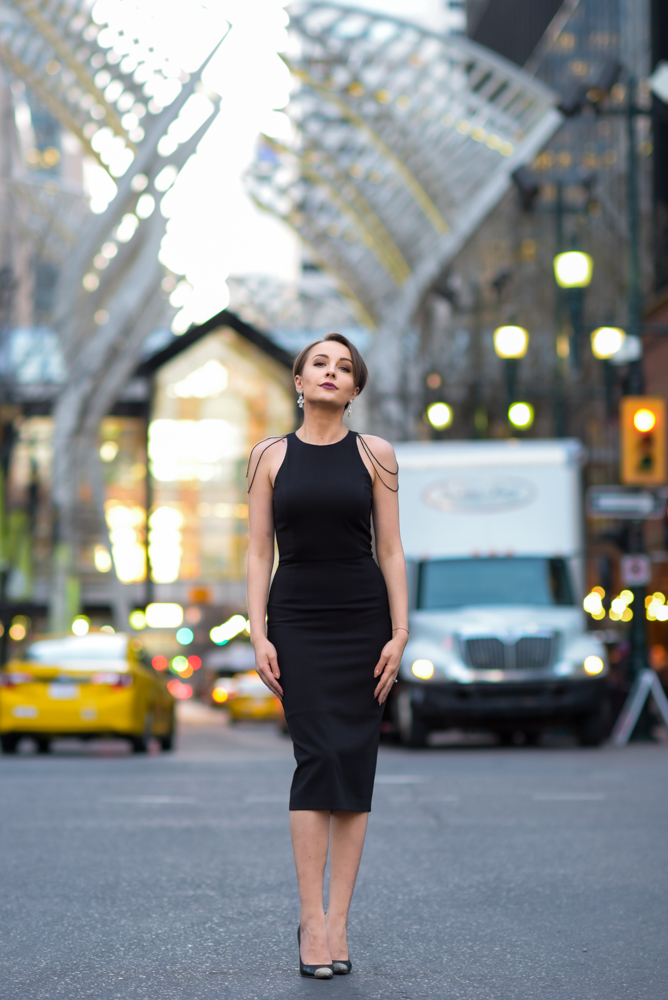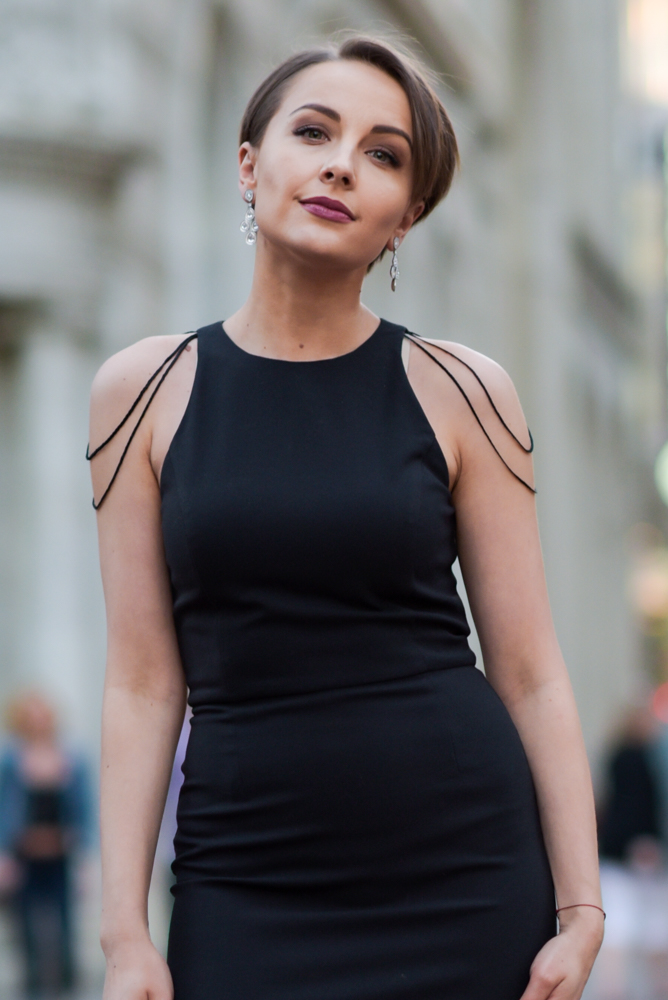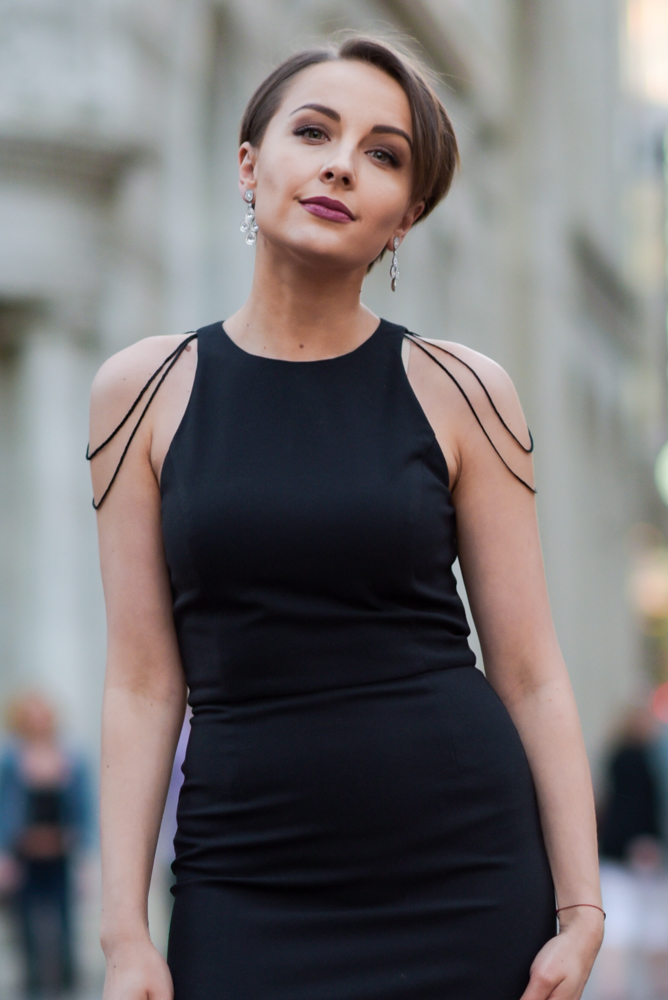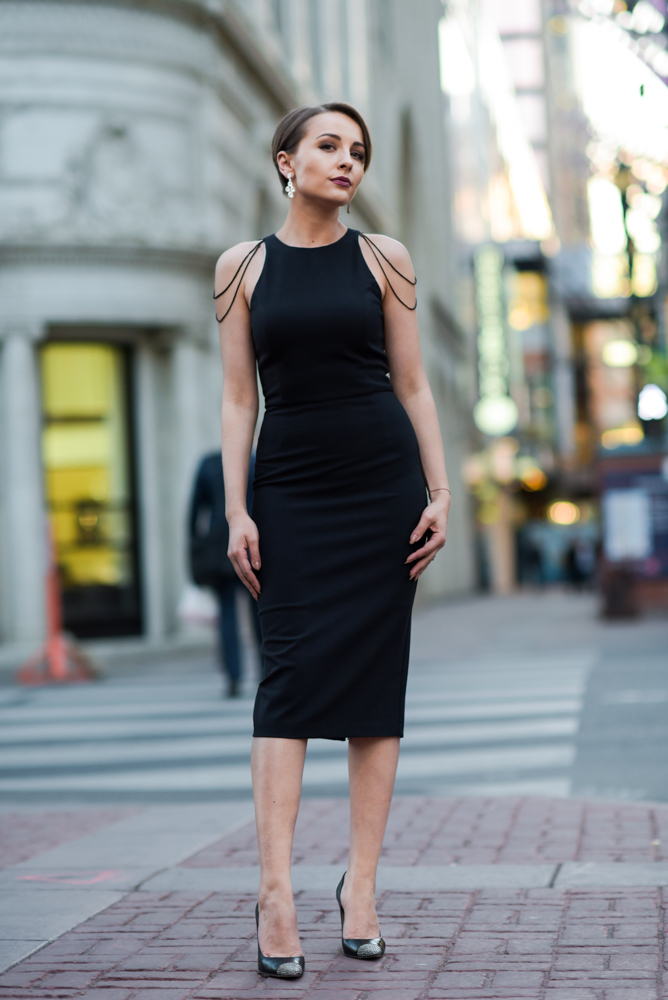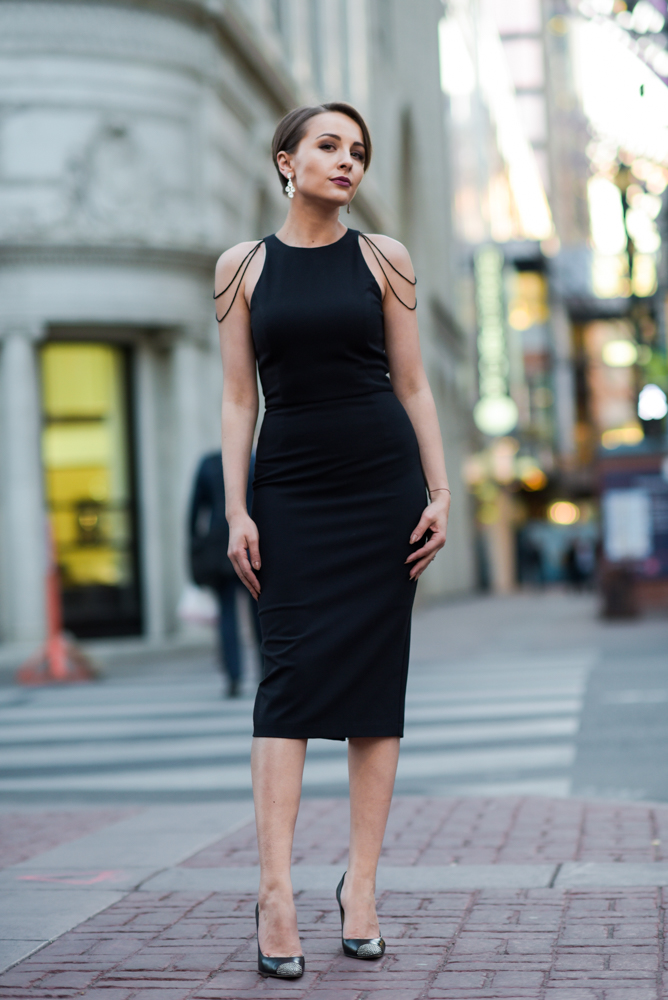 Did you like our advice? Share it with your friends!