The most anticipated fashion event of Spring took place earlier today in New York bringing together A-list celebrities, models, designers and industry insiders for the Met Gala 2016. This year's Manus x Machina edition was a celebration of technology hosted by Vogue at the Metropolitan Museum of Arts, so it was normal to expect a lot of futuristic inspiration on the red carpet and a lot of dazzling sparkling glamor. We watched closely every single outfit and overall the event was a success in our humble opinion, except some really big disappointments. (Do you hear us SJP?) Here is our list of best and worst red carpet looks from the Met Gala 2016.
Wow! Emma Watson stole the show in this smartly chosen ensemble. First of all, because we love how she empowers her feminist message by wearing pants on the red carpet lately. Second, this amazing structured dress was made from recycled bottles. And last but not least, her glamorous hairstyle was such a perfect contrast to the tux-inspired masculine cut she opted for.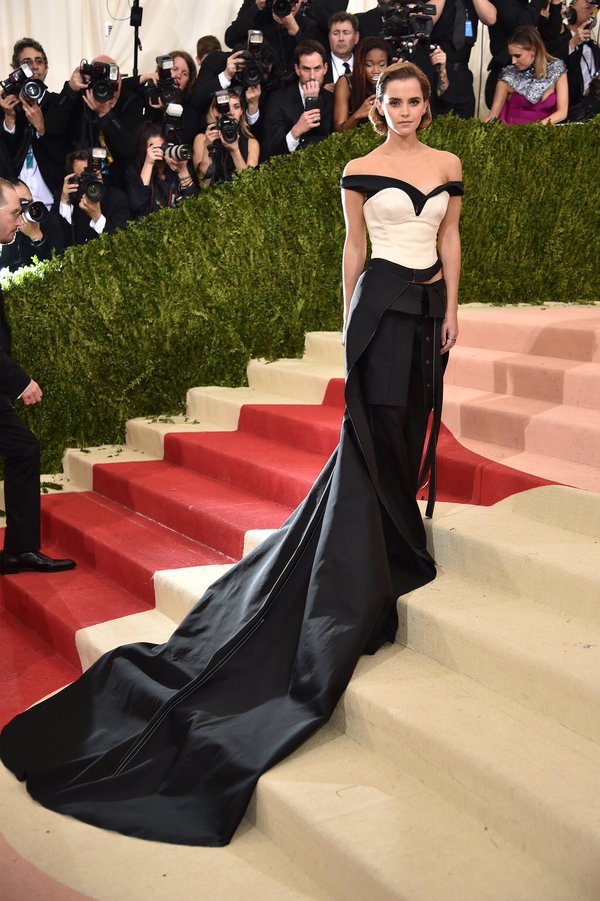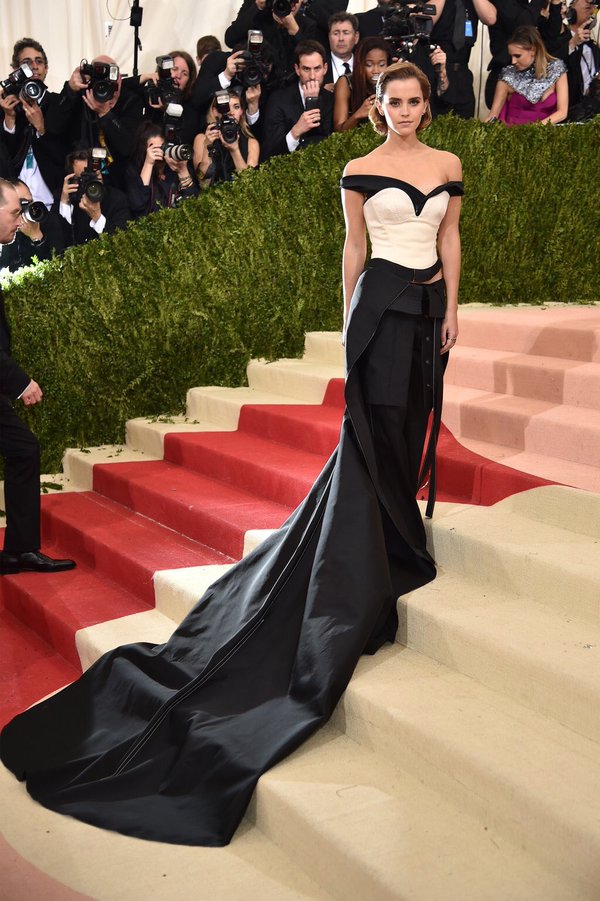 As expected, there were many sparkling choices on the red carpet tonight, but this particular Jason Wu dress worn by Anna Ewers caught our attention and made us love this metallic fringed fabric.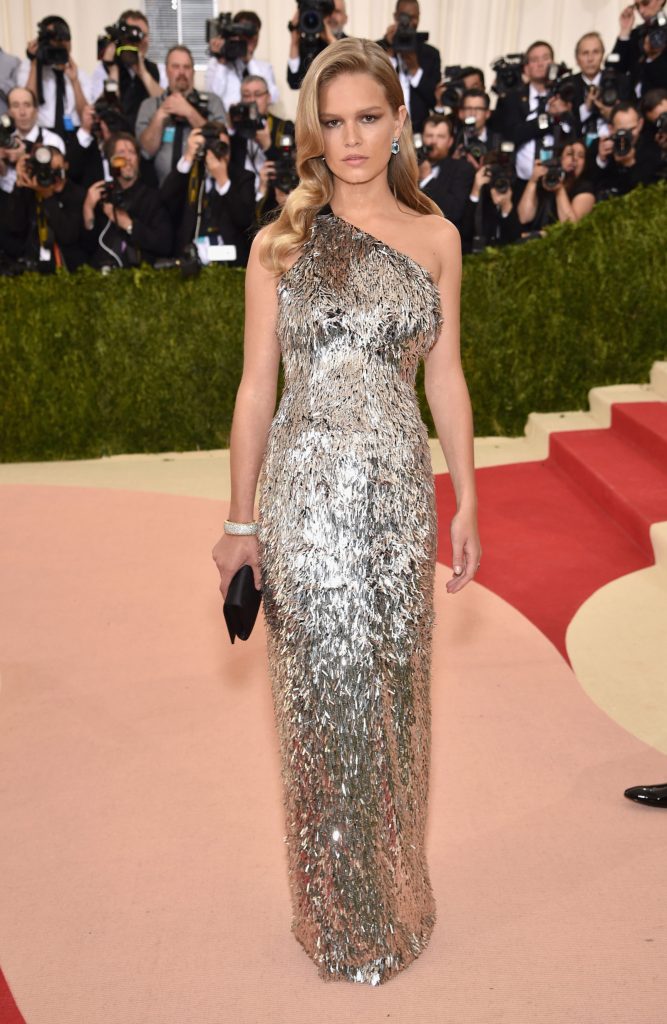 However, Poppy Delevingne's Marchesa gown was our favorite interpretation of the metallic/sparkling trend spotted on the red carpet. The delicately handworked details and the art deco inspired fringes were a perfect match with the theme of the event.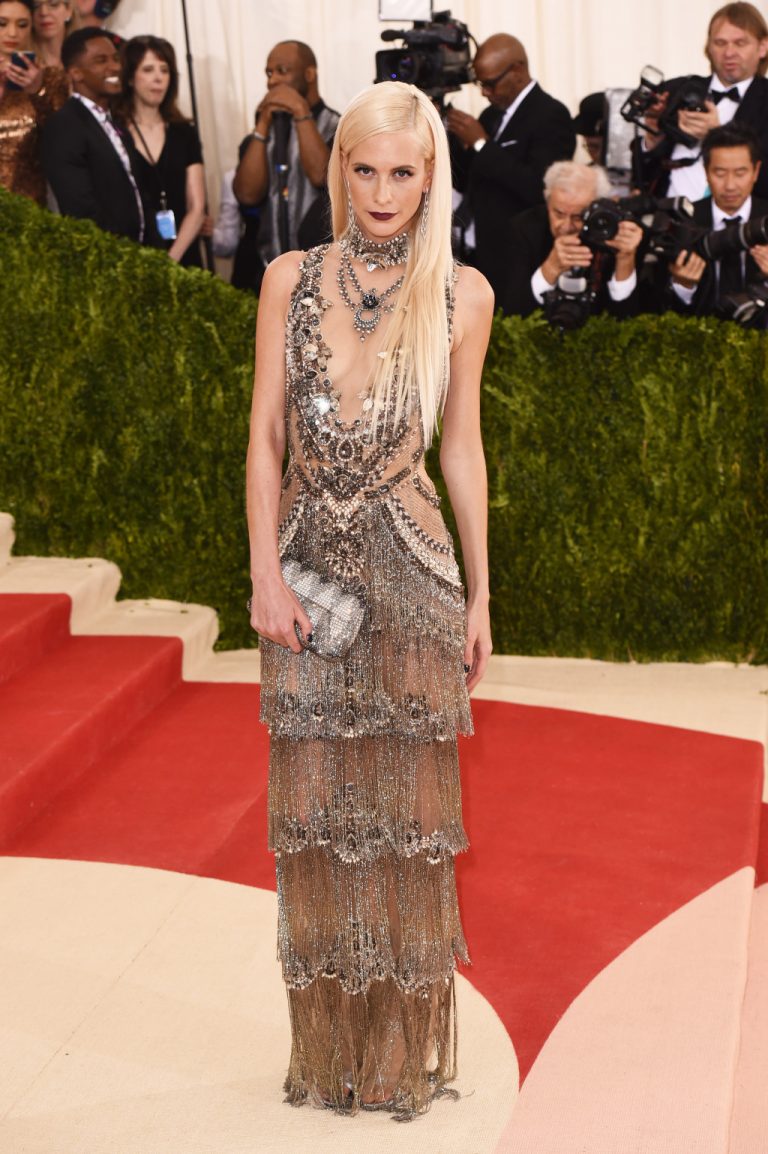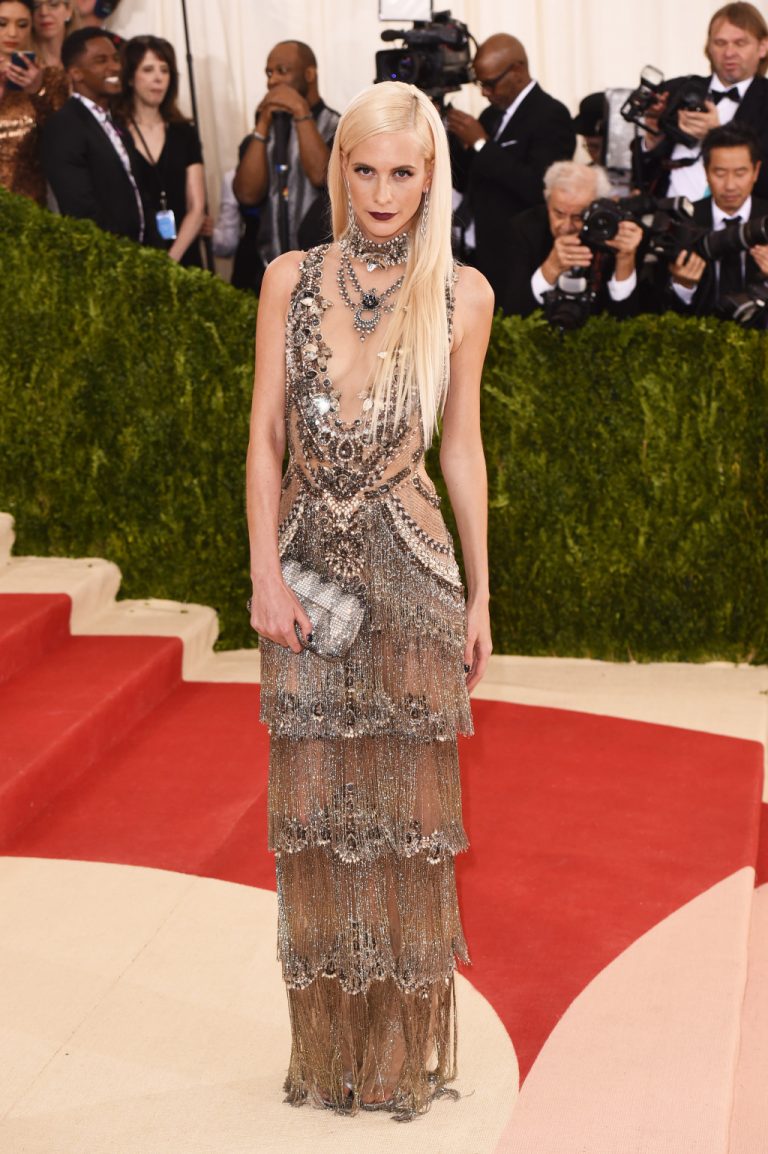 Even though she rarely makes the list of best-dressed celebrities, this time, Nicole Kidman was a really surprising appearance in this fairytale dazzling gown by Alexander Mcqueen.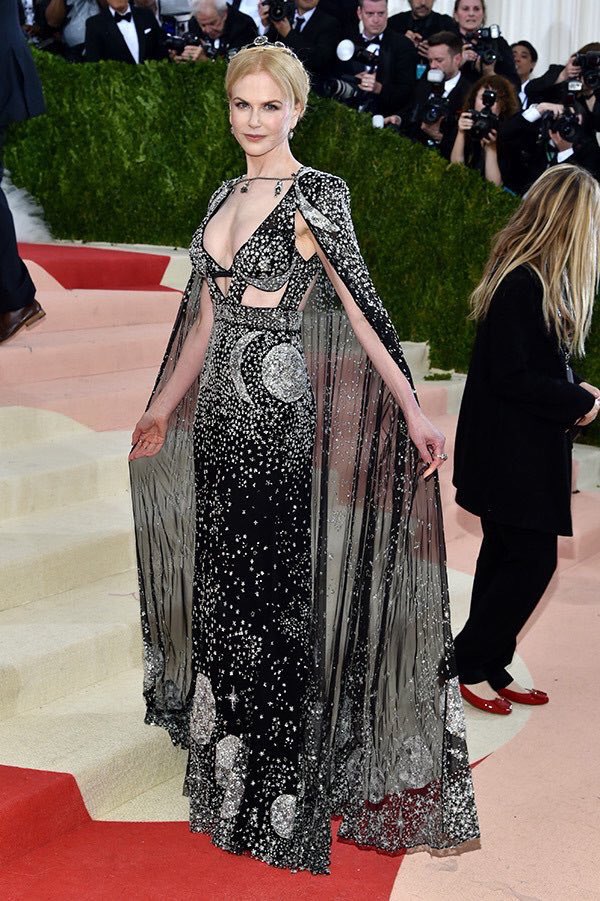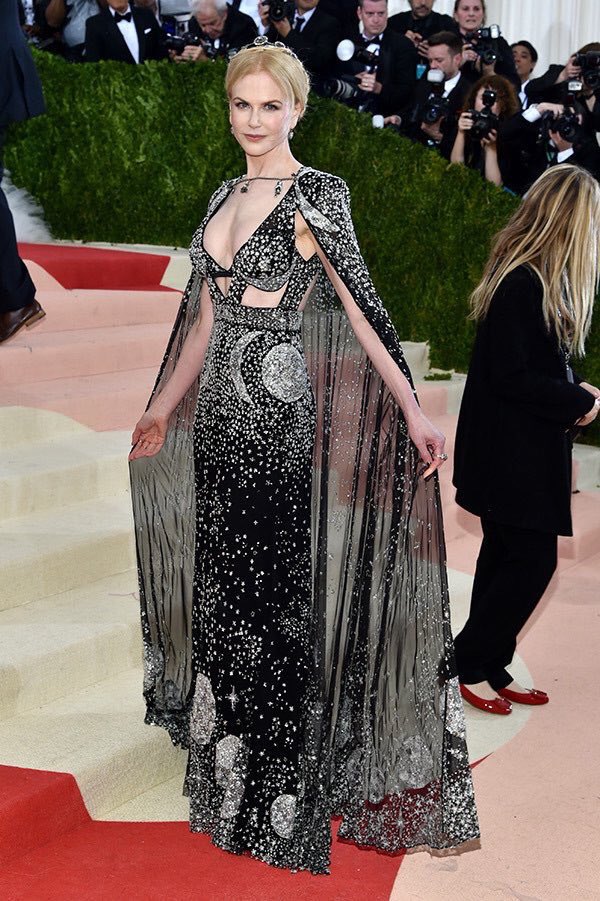 Talking about fairy tales, Kate Bosworth was an absolute goddess in this exquisite piece with embellished details by Dolce&Gabbana. Also, no one could wear that headpiece better than her. Plus her differently colored eyes were such a great asset for this occasion.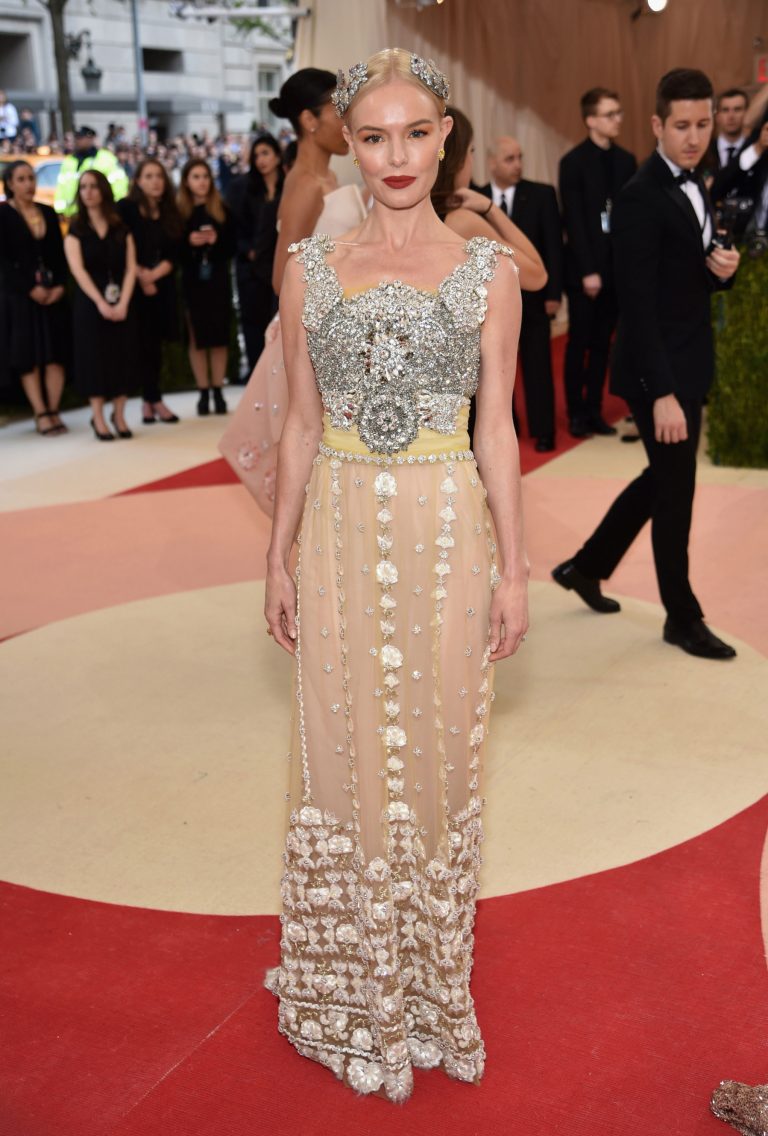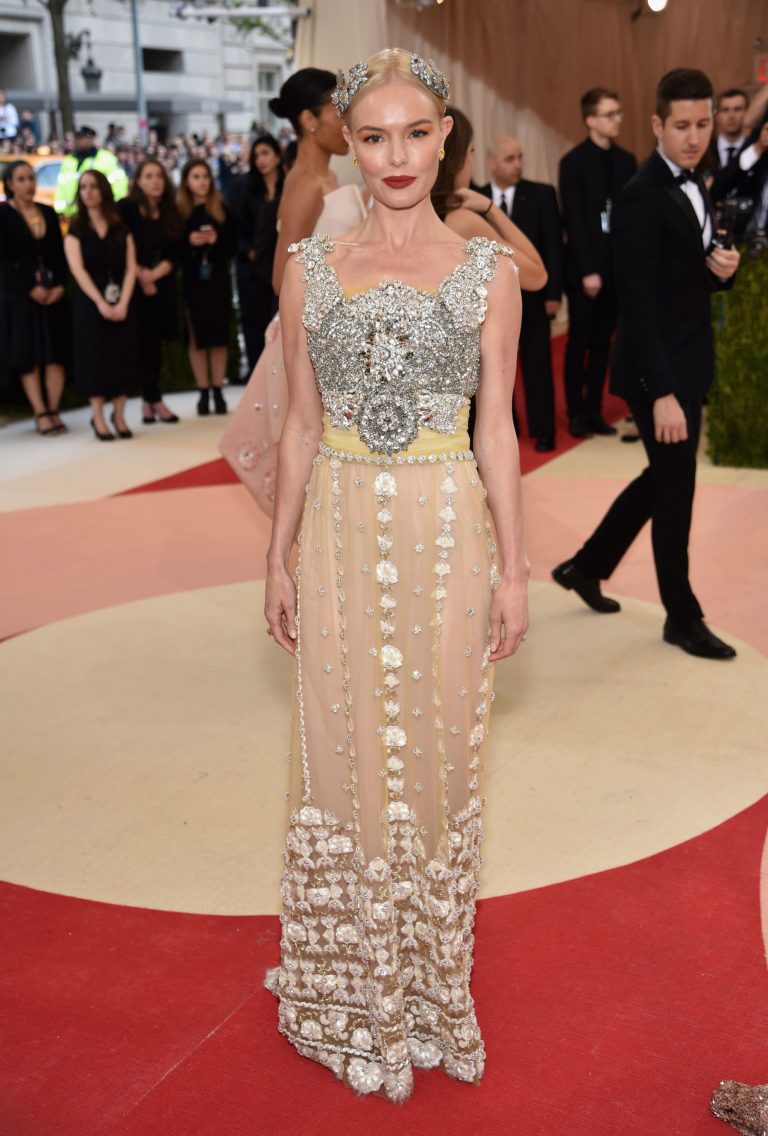 Ciara stunned in this dazzling roaring dress from H&M. Please, bring a few in stores! The gray hair color was risky but it was exactly that particular element that made her presence really special.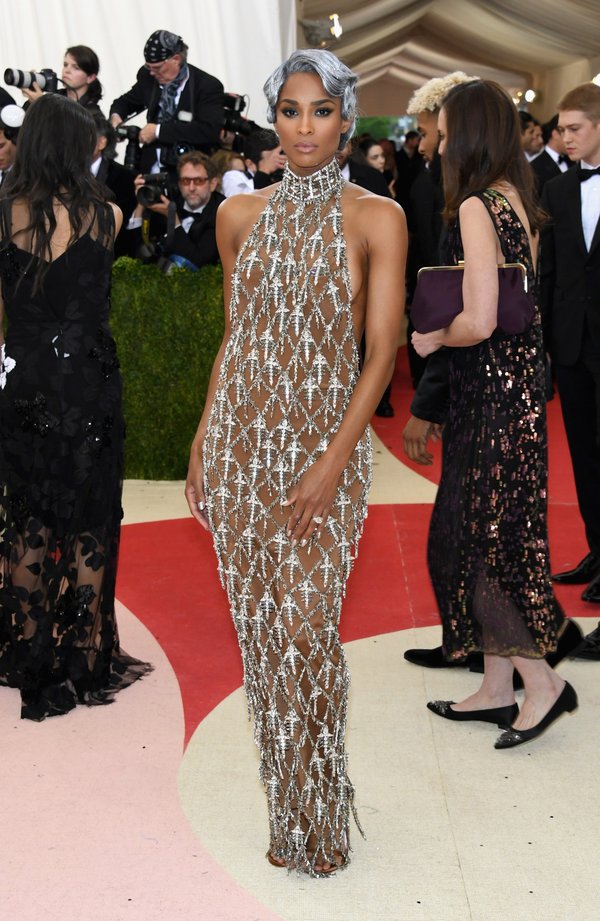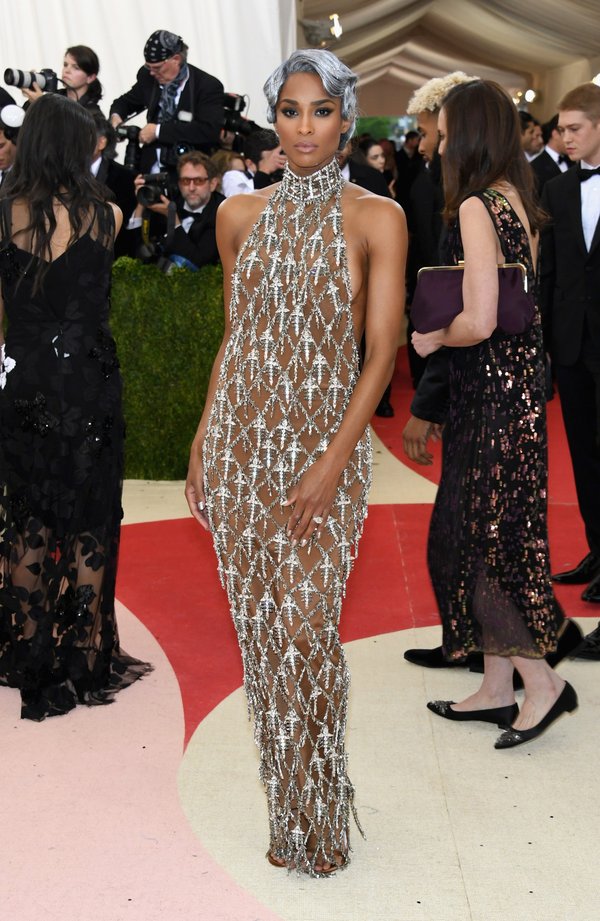 As Vogue reported, there were over 50,000 paillettes on Brie Larson's Proenza Schouler dress and it took a cool six days to embroider. We love the cutout details and the delicate ruffles that enhance the craftsmanship behind this garment.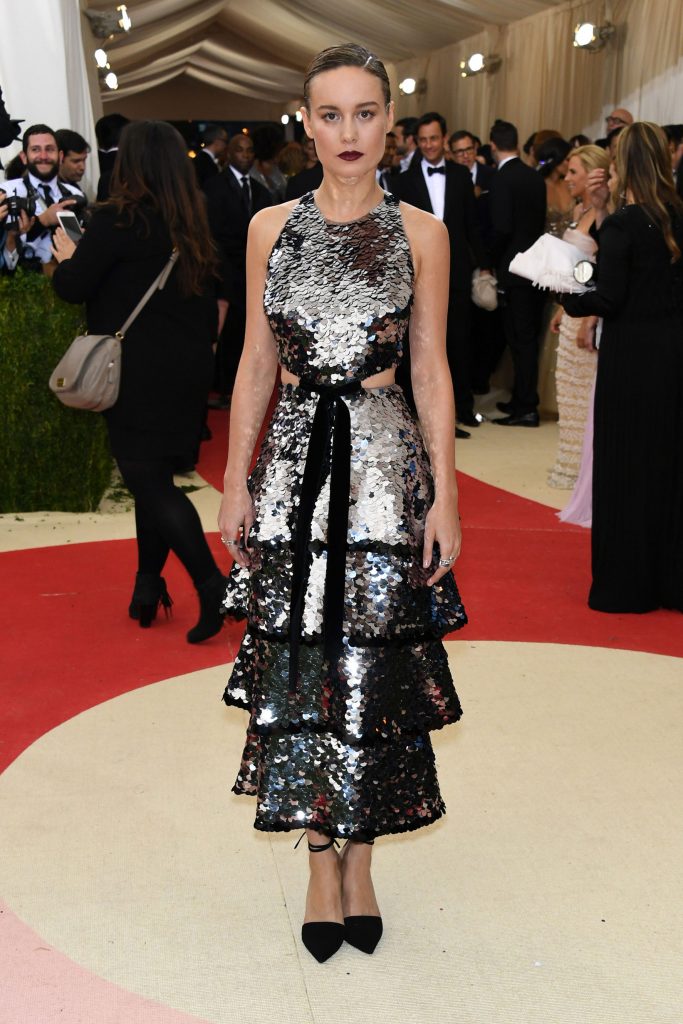 Lupita couldn't do any better than this perfect dazzling green Calvin Klein she paired with probably the most impressive hairstyle of the evening.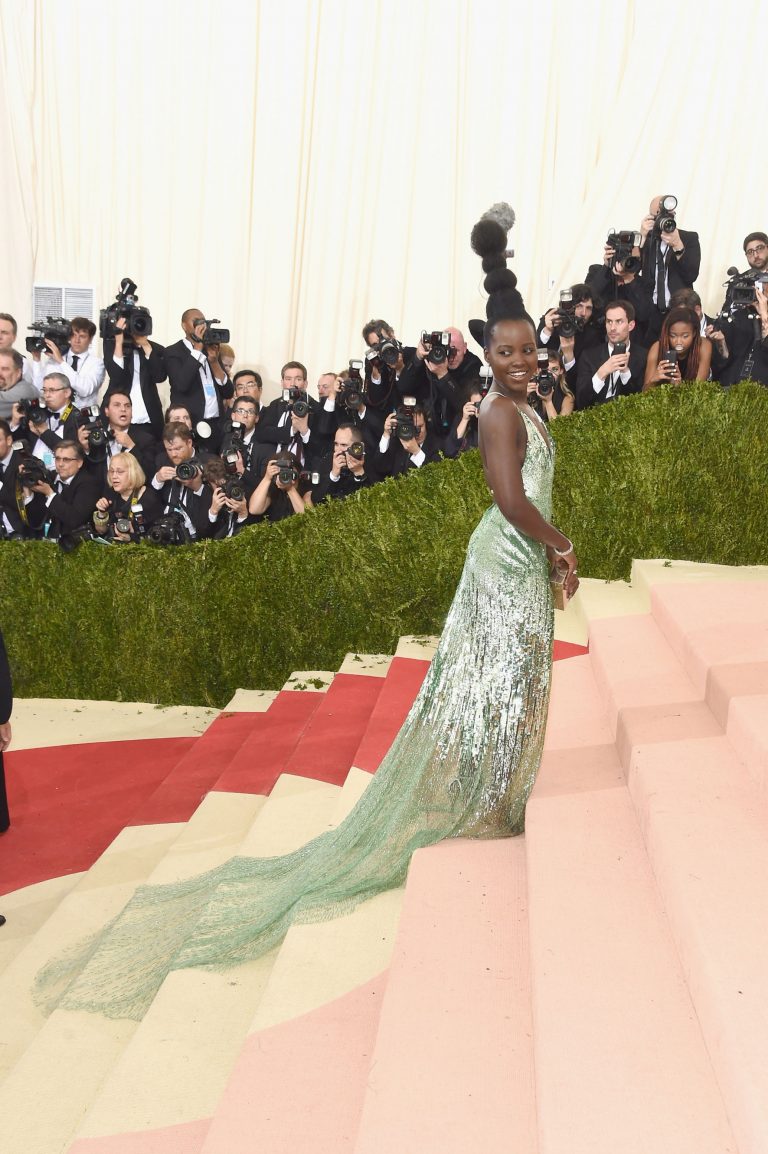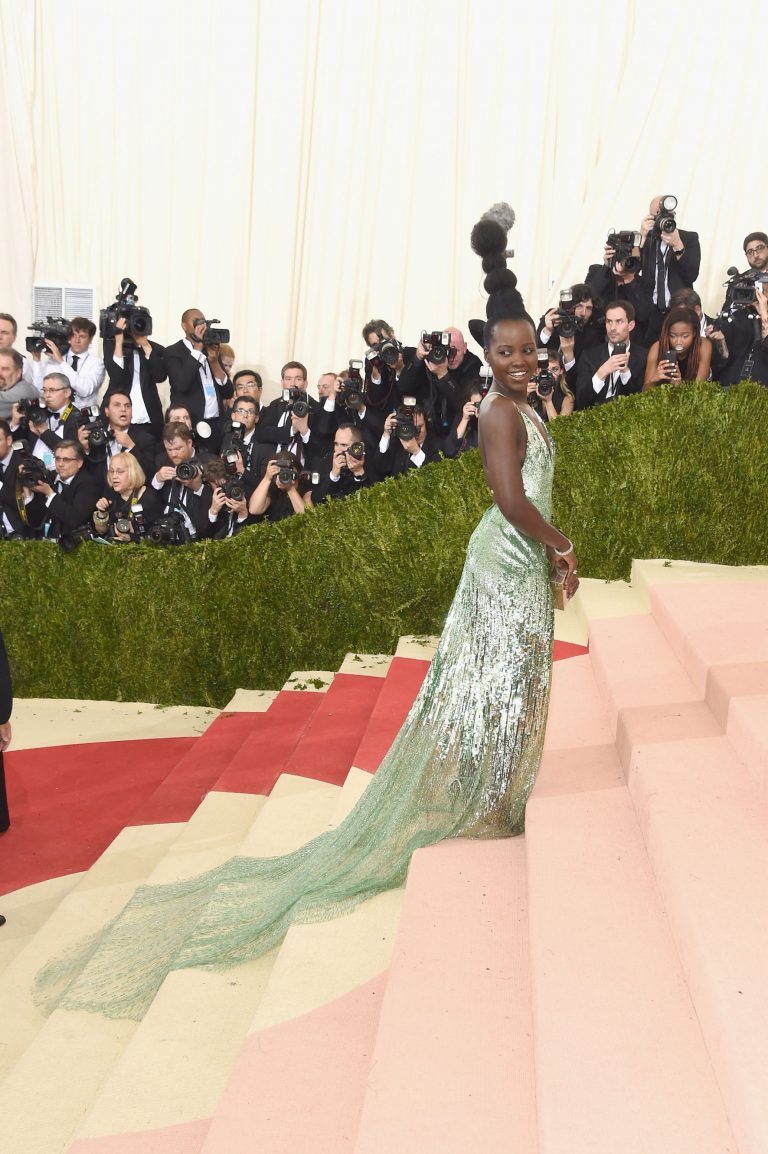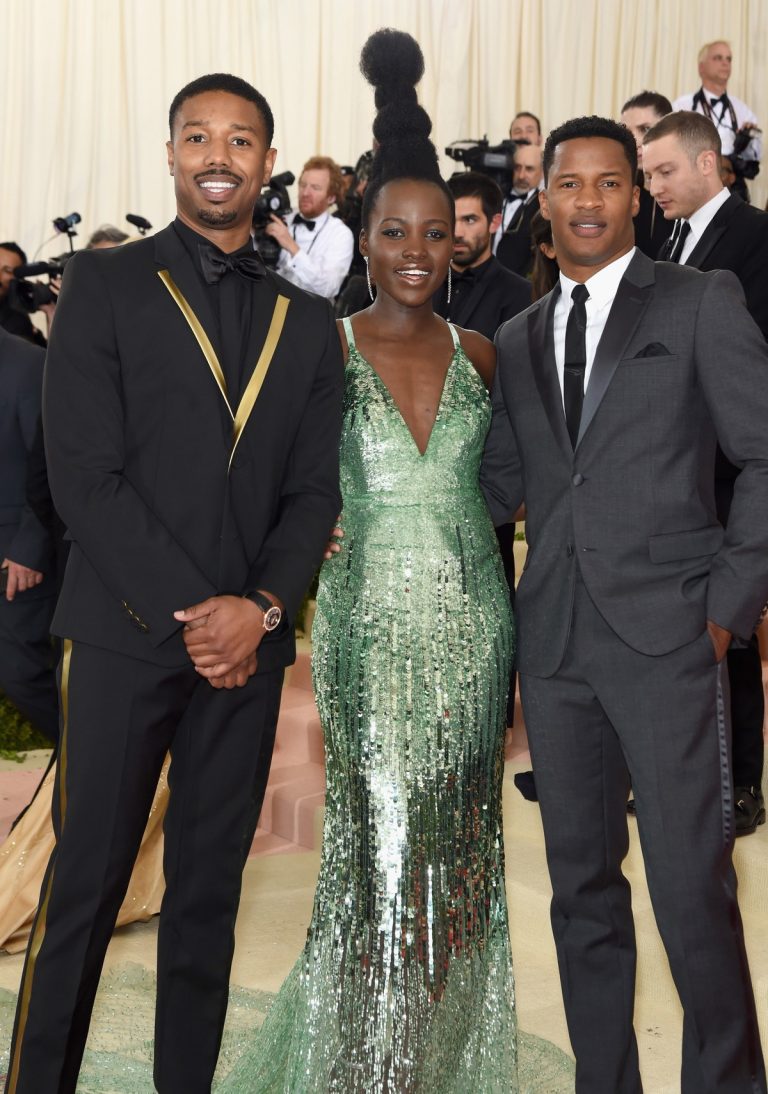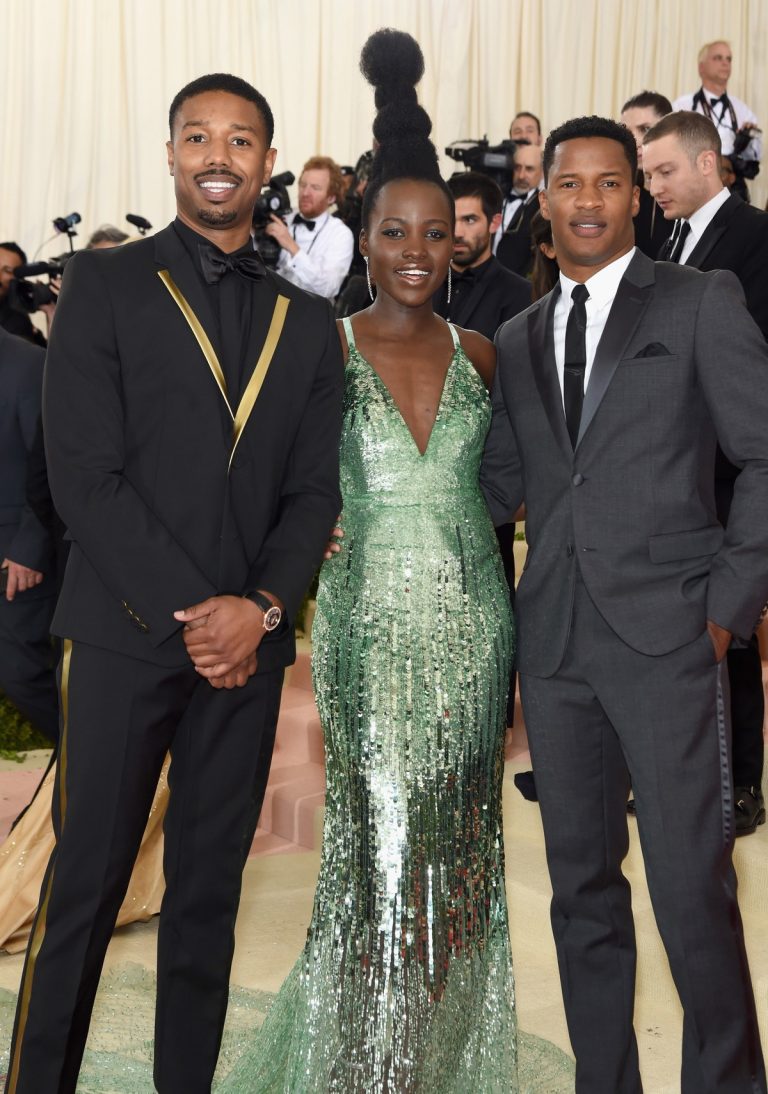 Naomi Watts was a vision of class in this Burberry sequin dress embroidered with daisies and glass beads.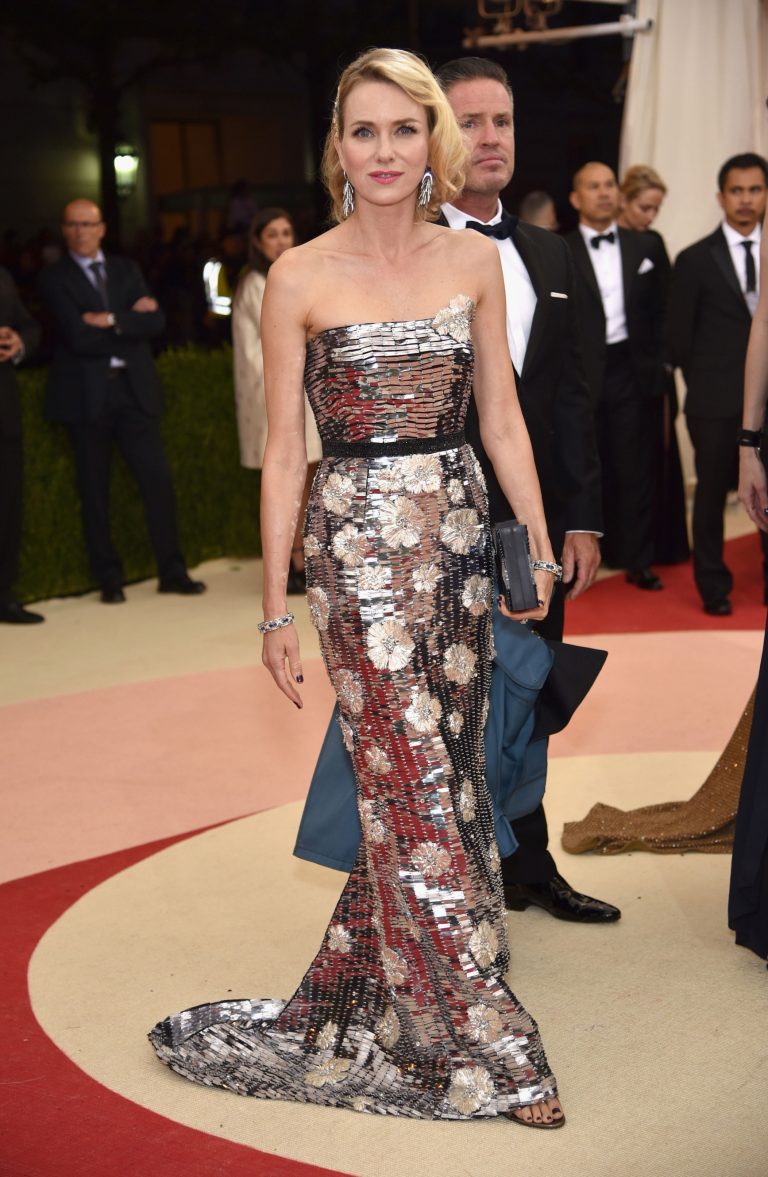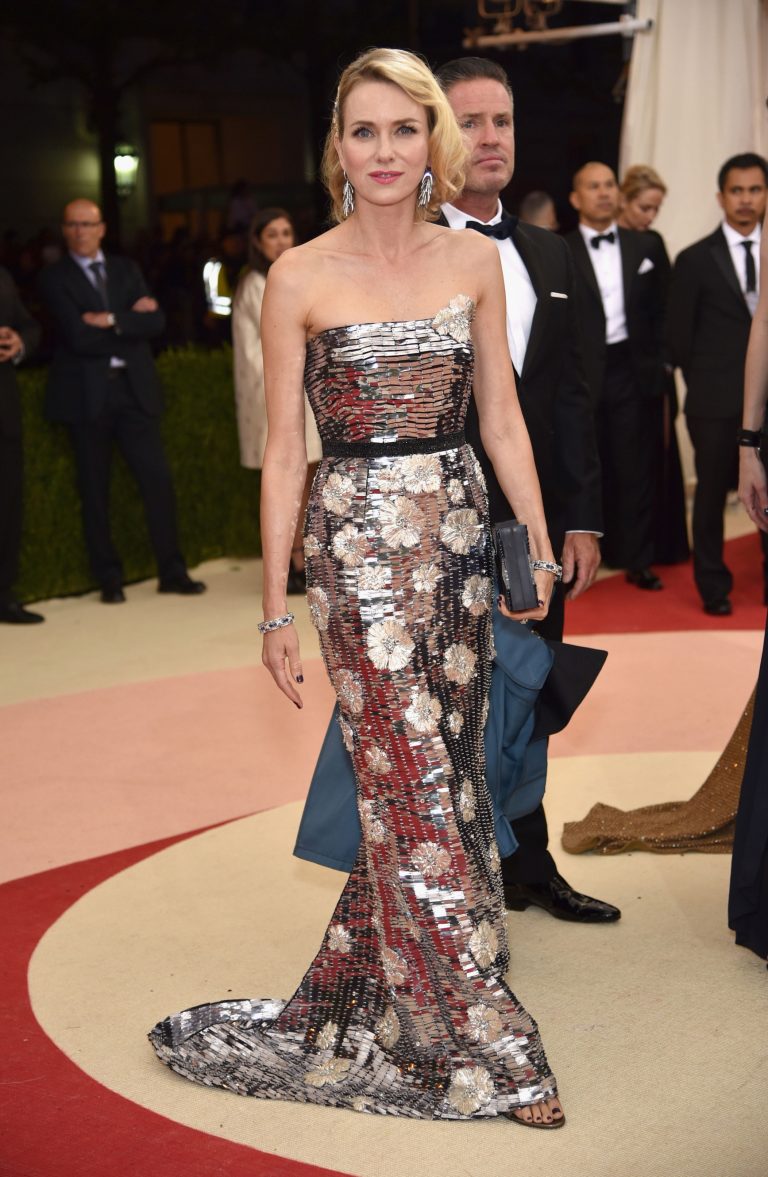 Finally, Anna Wintour decided to cover her shoulders with some spectacular fringes wearing an exquisite Chanel dress with gold embroidery.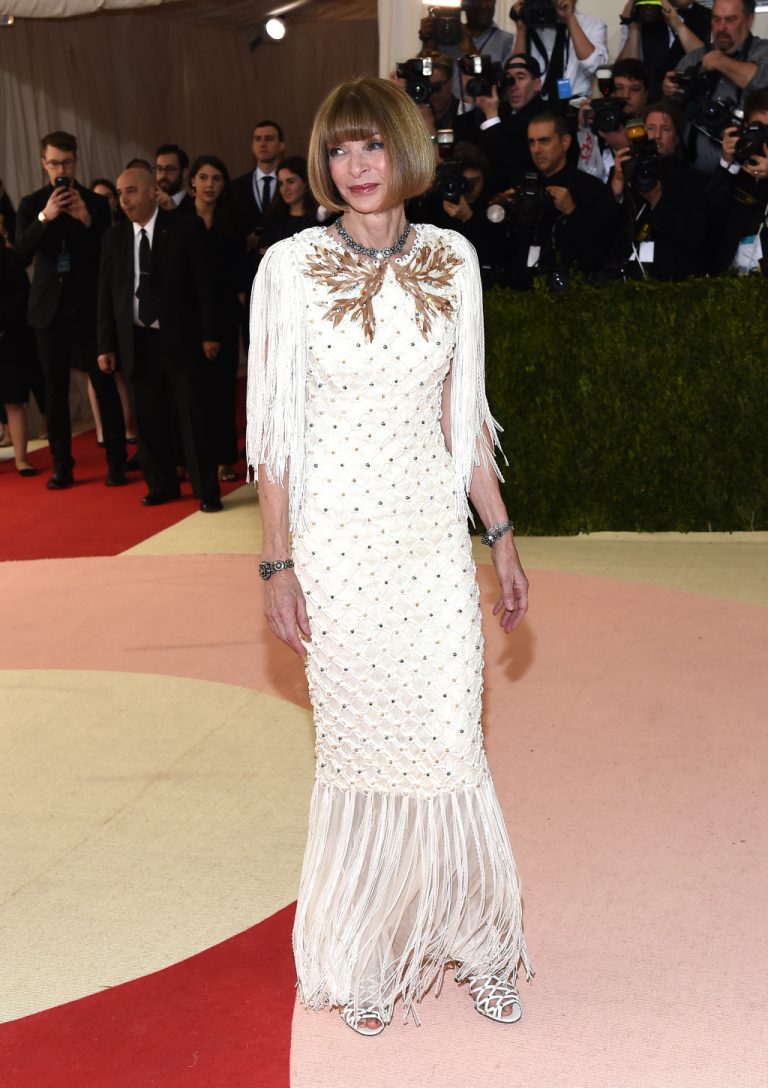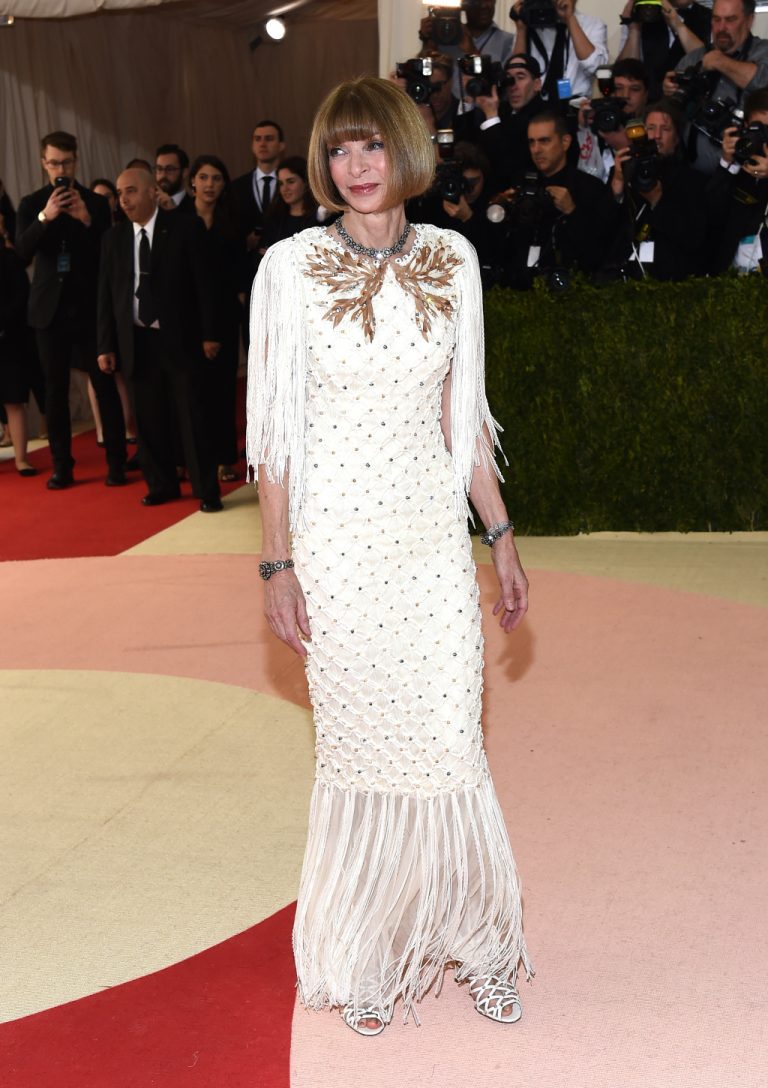 Although both Rosie Huntington-Whitley and Emily Ratajkowski looked fabulous in pure white one shoulder dresses, Karlie Kloss was the top model who stole the night in a Brandon Maxwell double outfit. How does she even manage to reveal so much skin and stay so classy?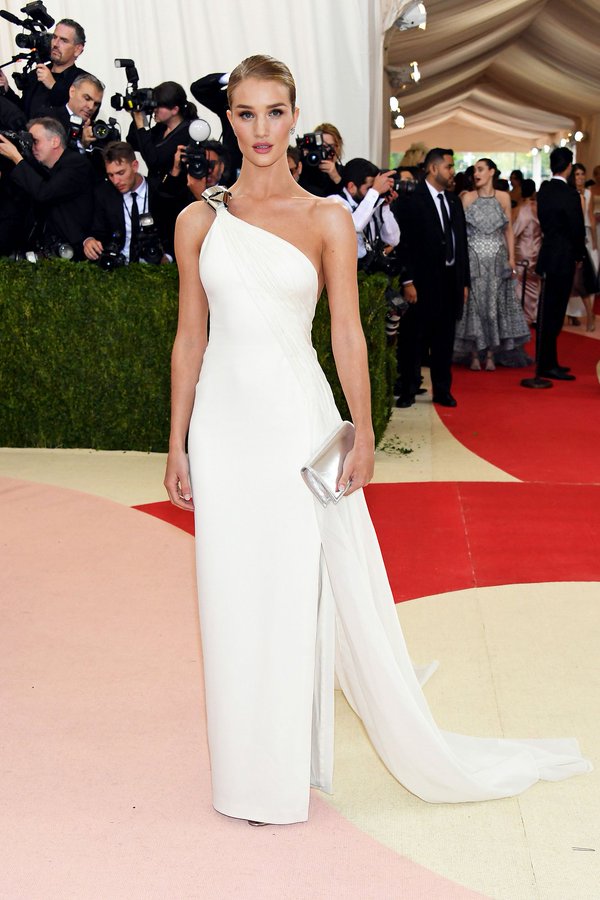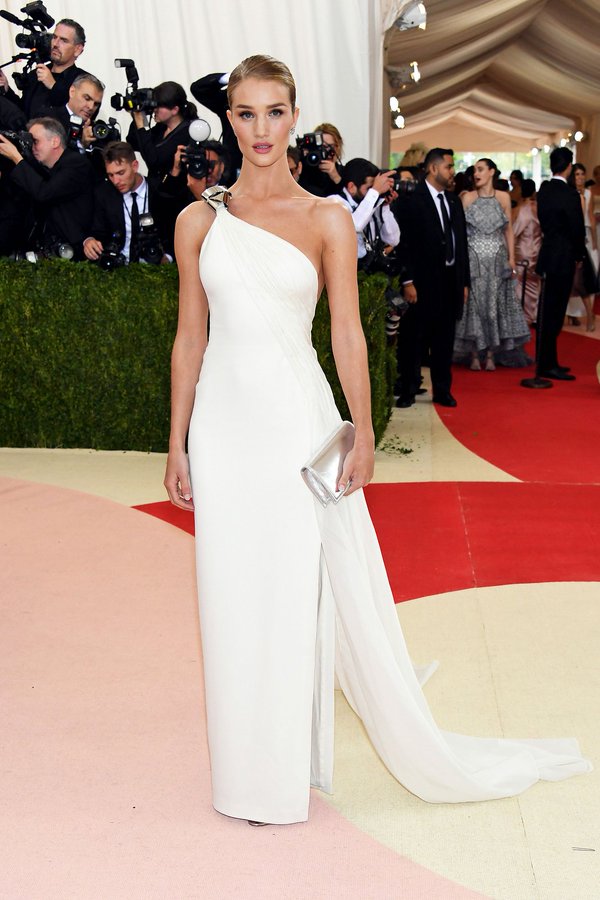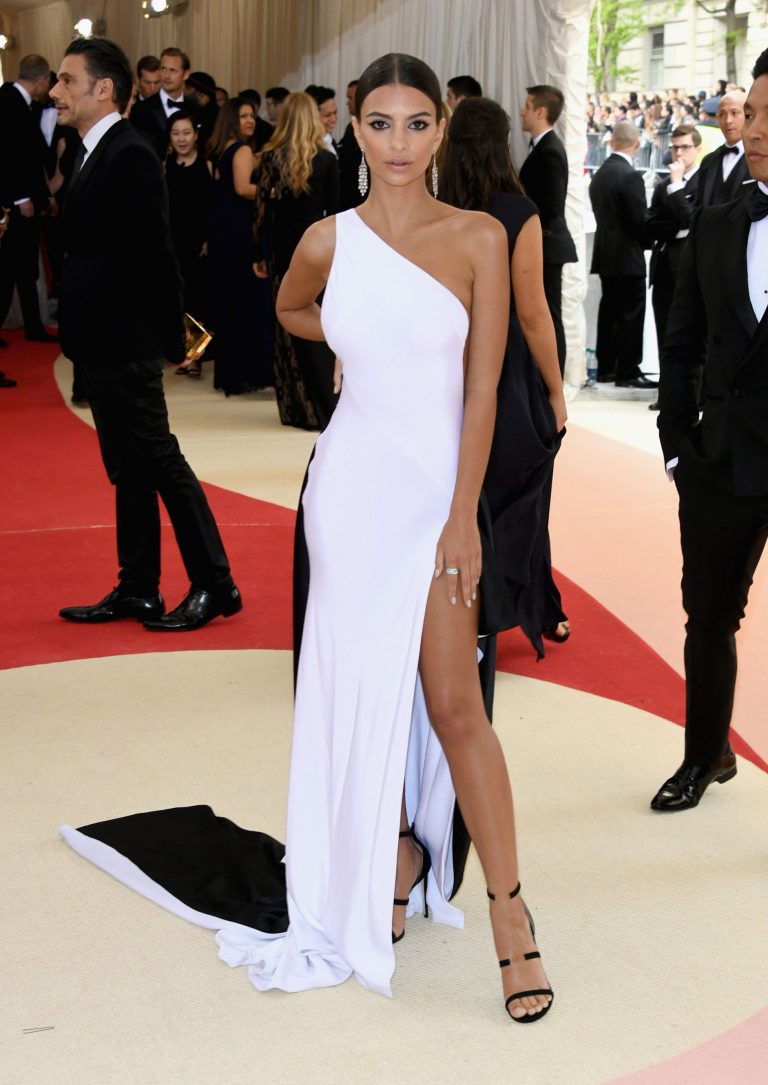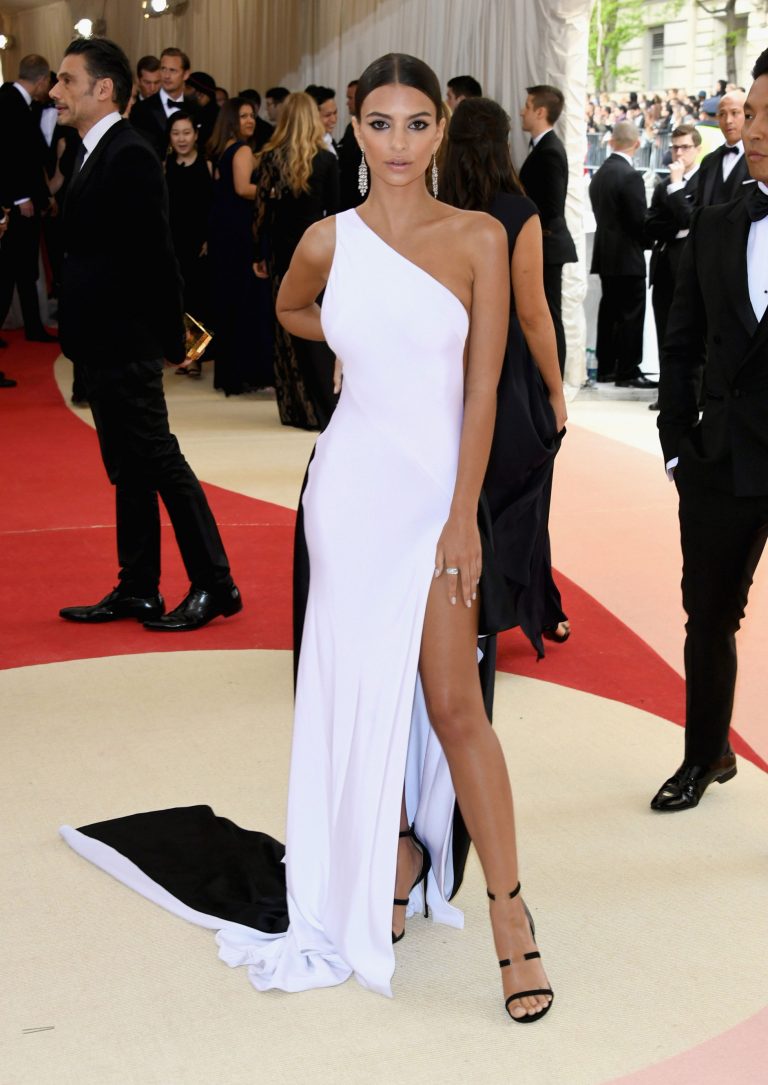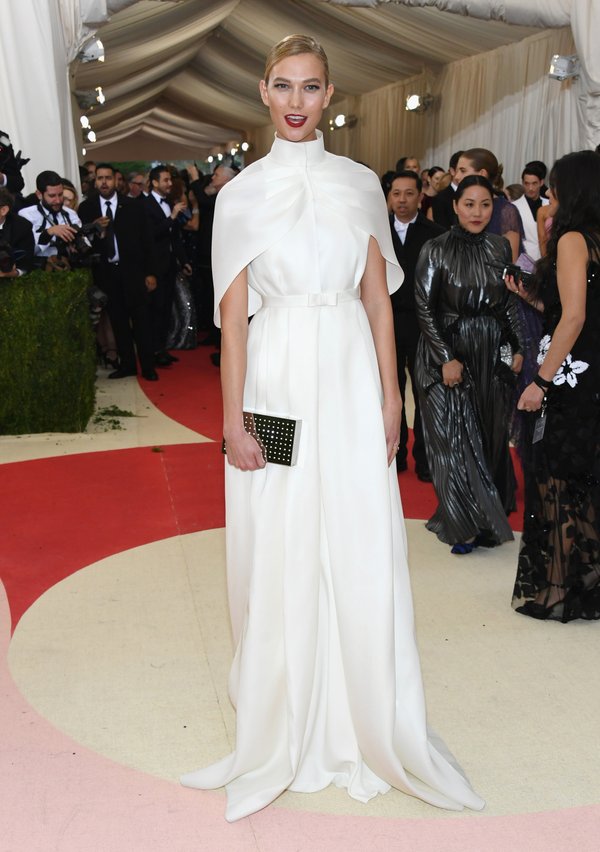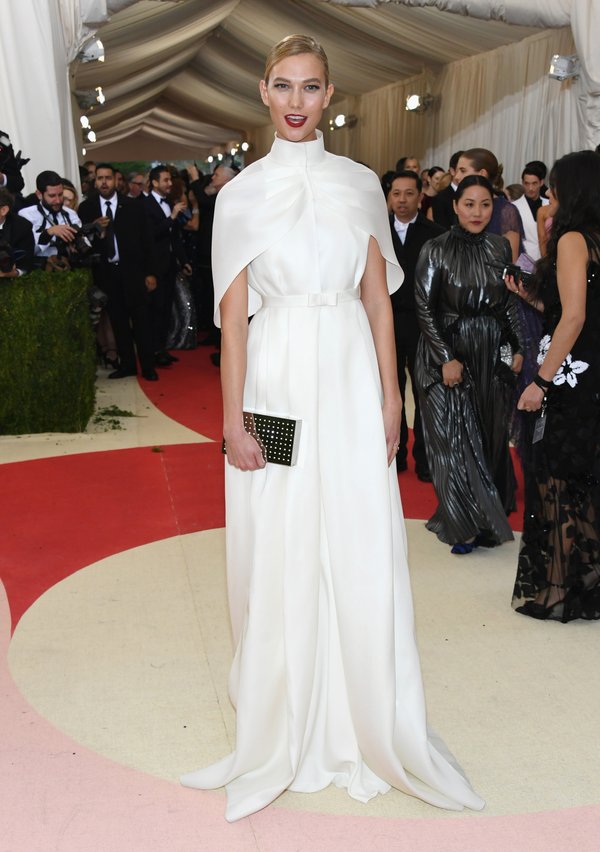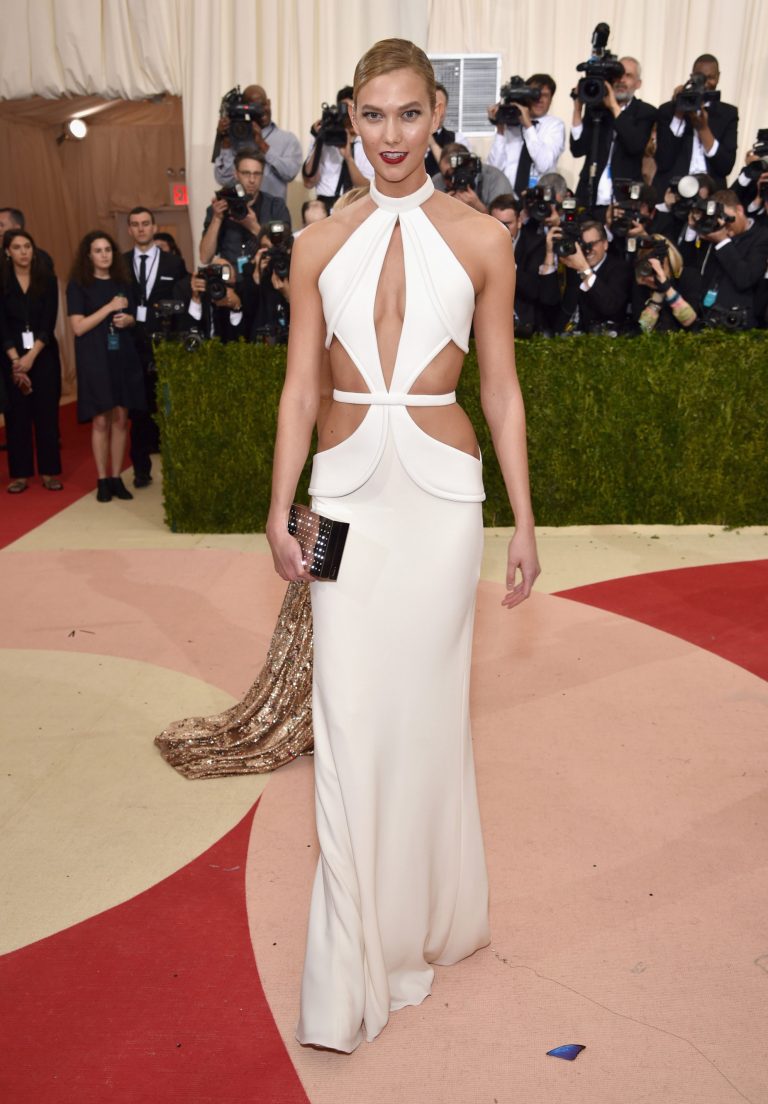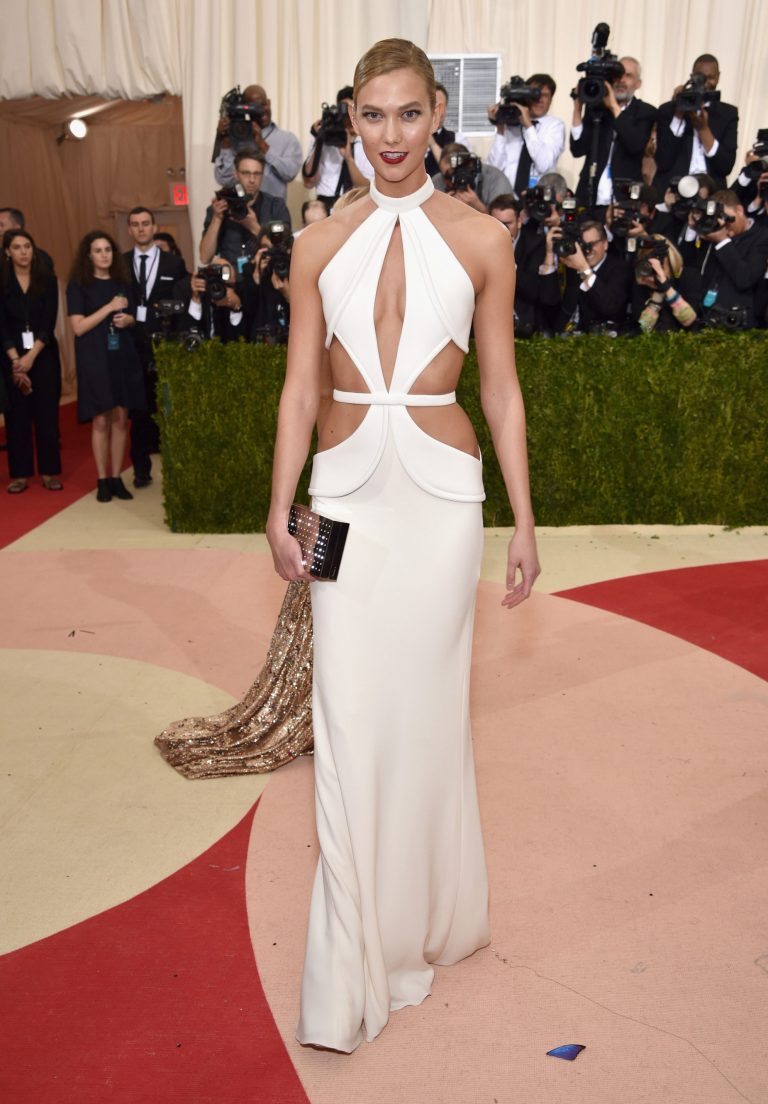 One more white red carpet appearance that we liked was Catt Sadler wearing this simple yet sexy white dress with side cut out details perfectly suitable for this year's Met Gala dress code.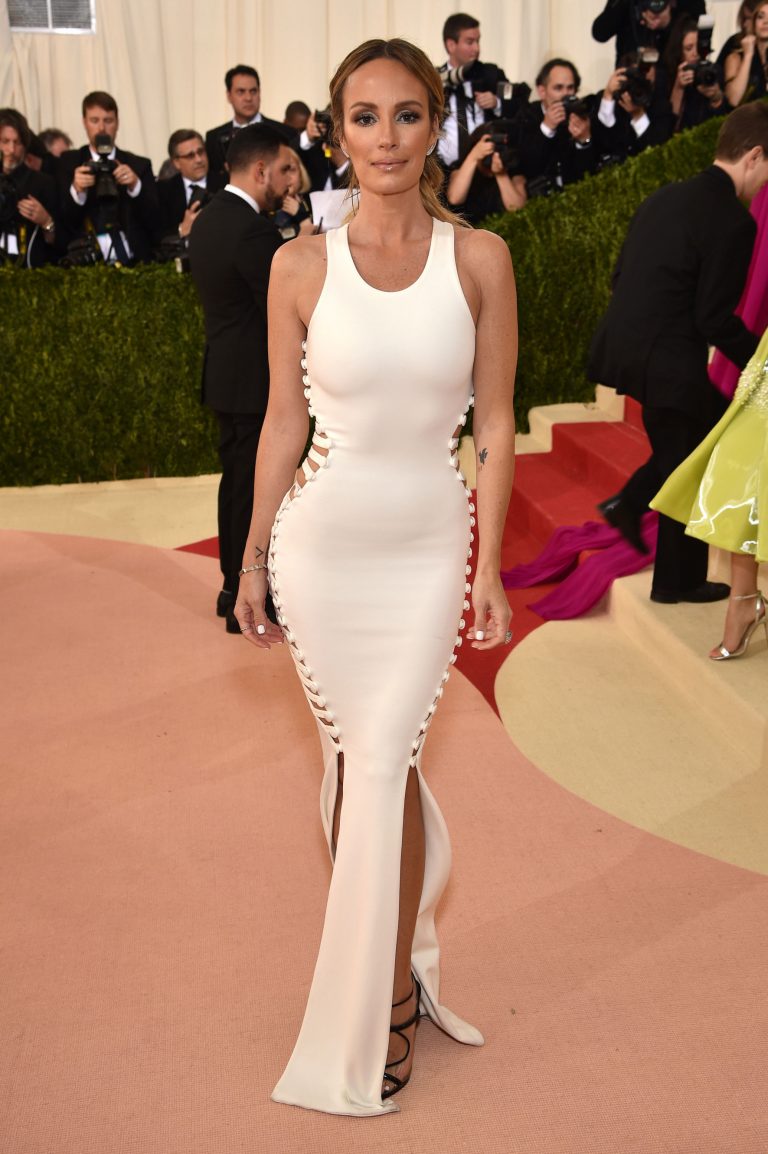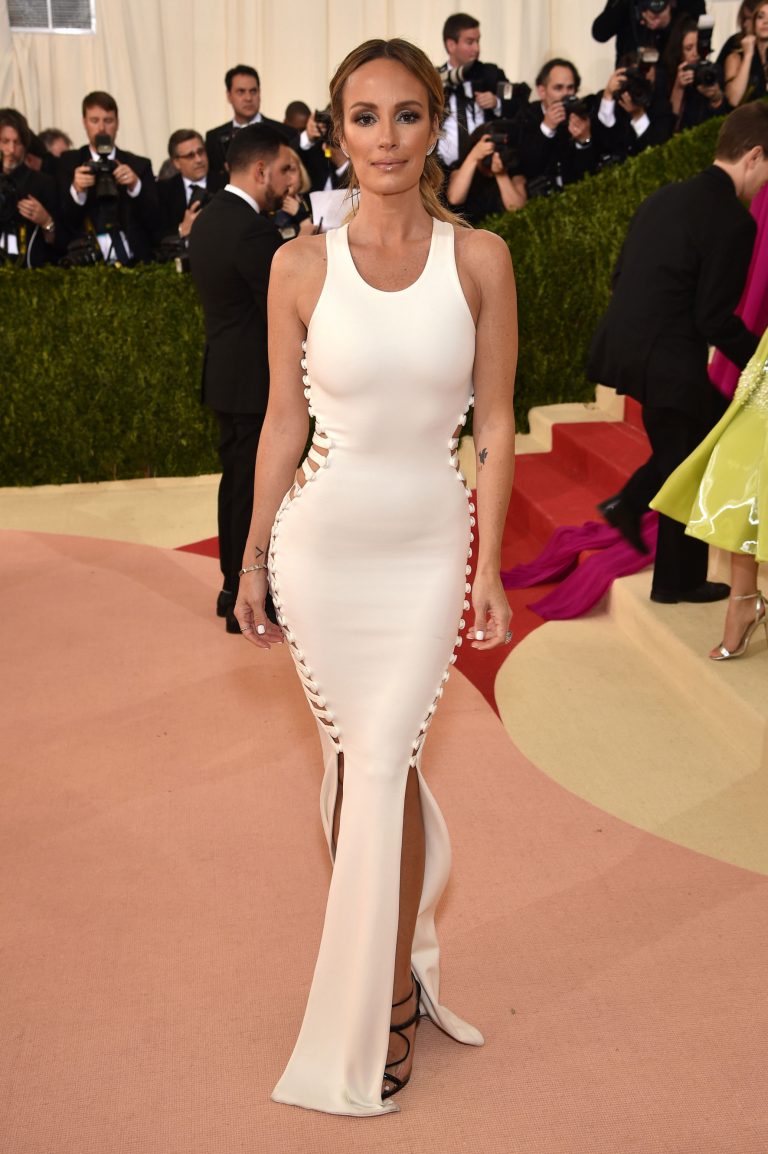 Check out that Lady Gaga jealous look from the back. Kate Hudson's dress was 100% worth it.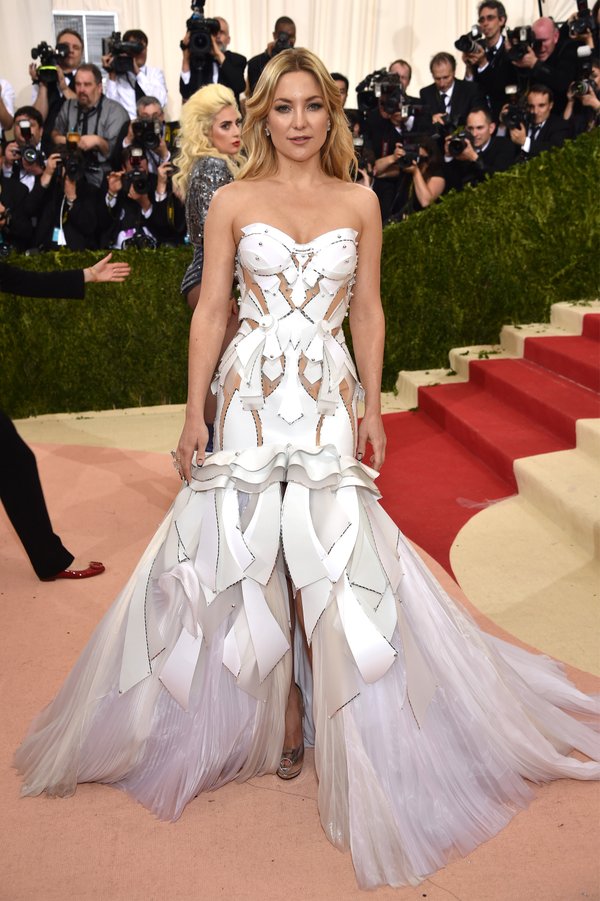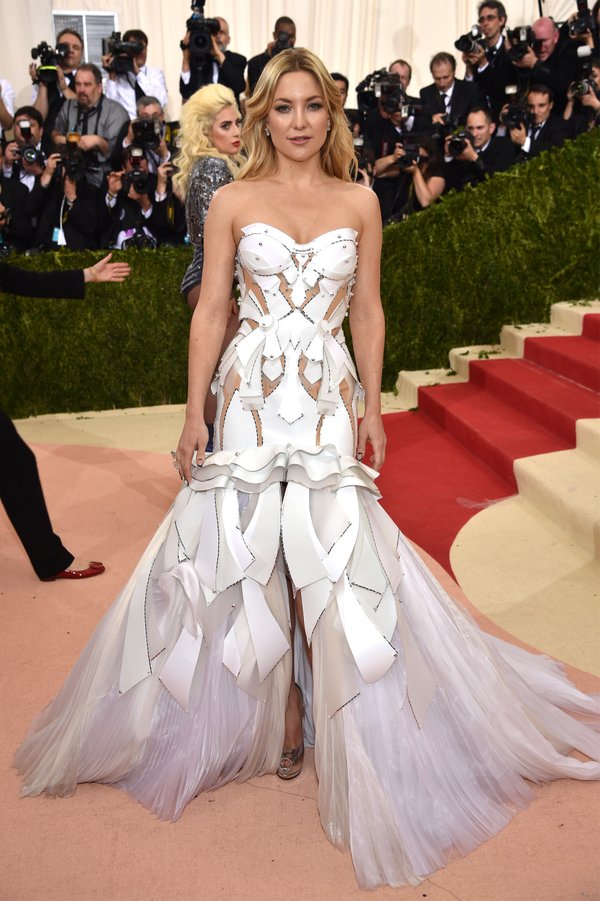 Karolina Kurkova got the theme of the Met Gala 2016 seriously. She wore a stunning Marchesa & IBM gown embroidered with LED flowers that changed their color depending on the reactions on social media.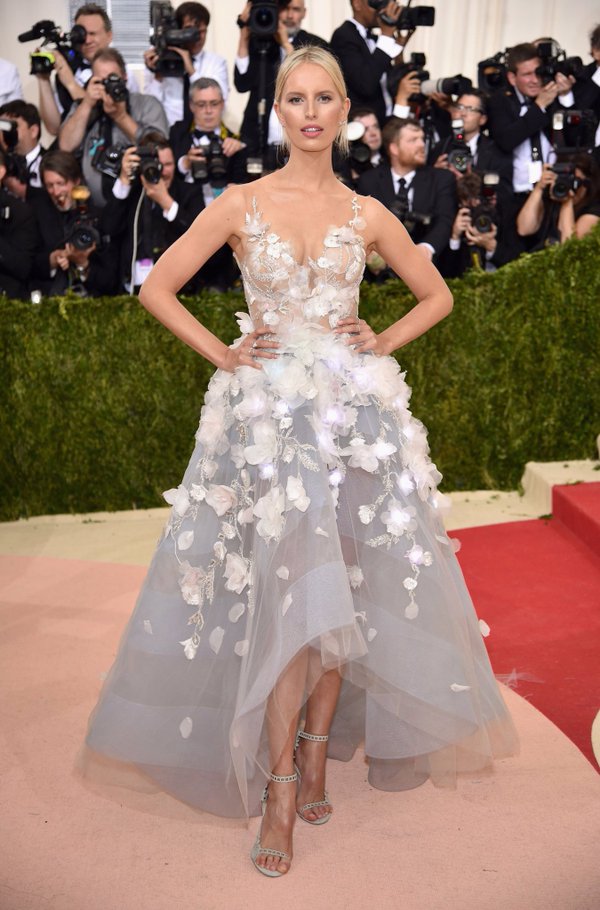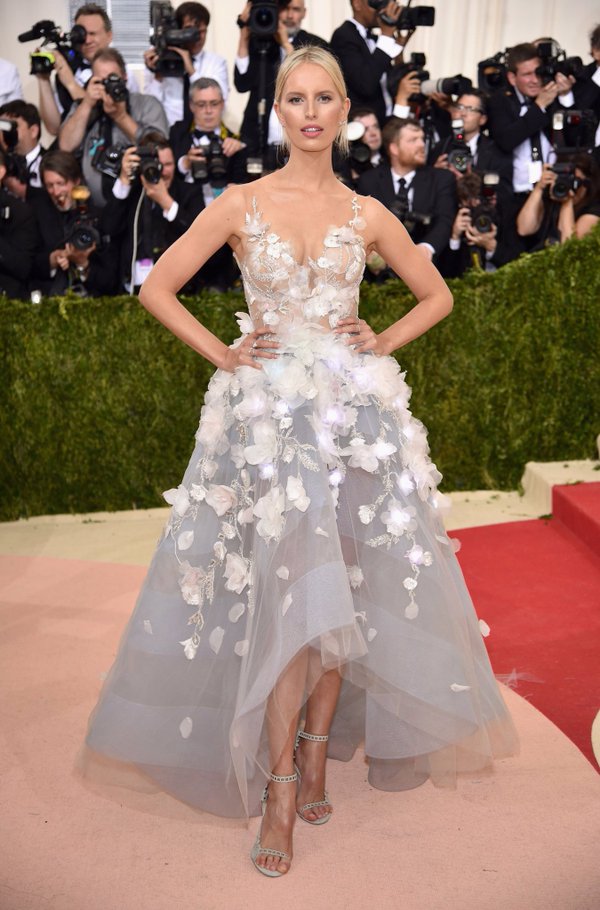 So did actress Claire Danes that had a Cinderella moment on the red carpet wearing a Zac Posen ball gown that literally sparkled in the dark.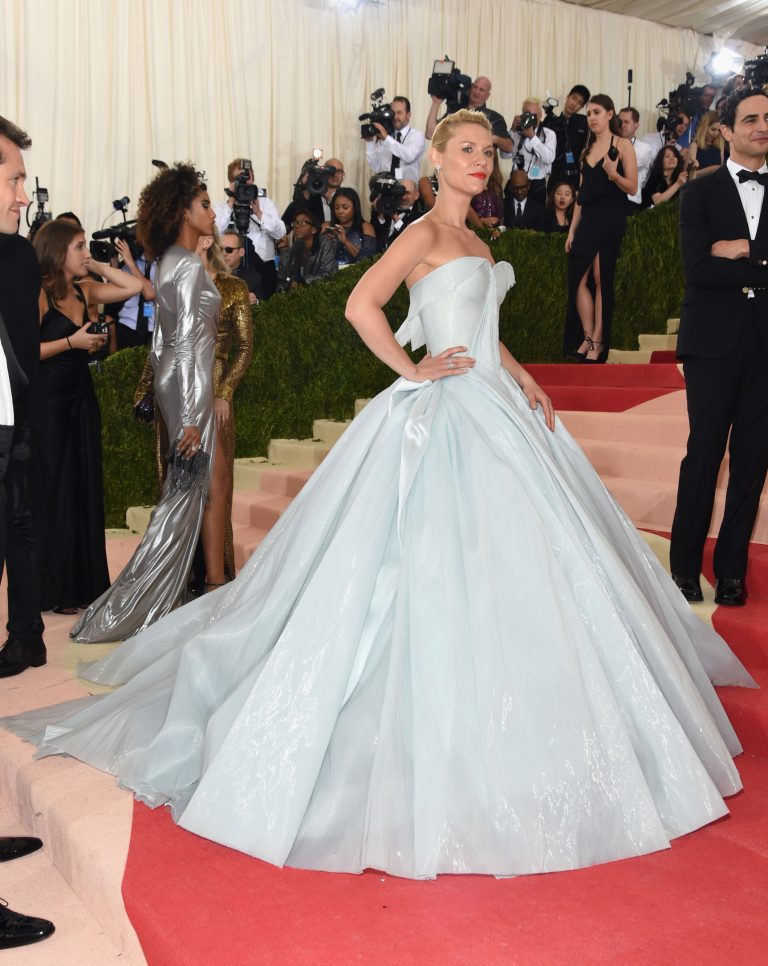 Last but not least in our list of best outfits from the Met Gala 2016 is this gorgeous Dolce&Gabbana dress worn by Zoe Saldana. The details on the train left us speechless.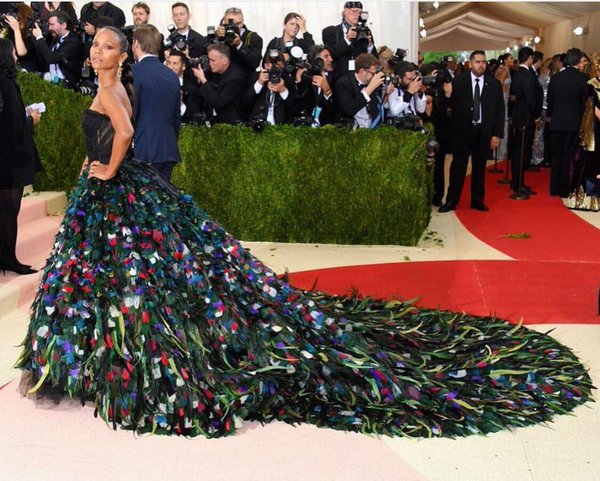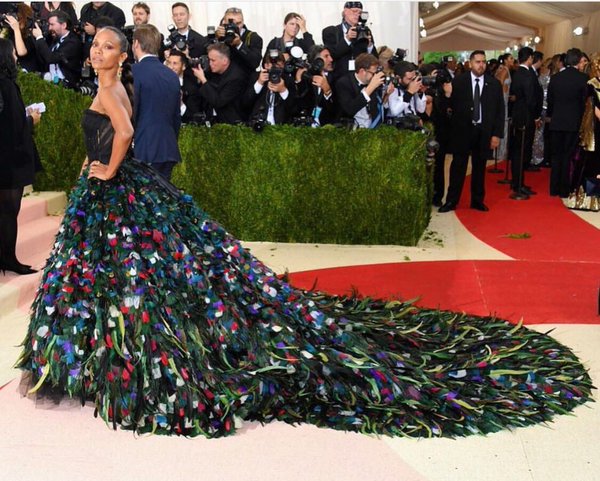 It hurts to say it but our biggest disappointment of the night was Sarah Jessica Parker that looked like Carie Bradshaw dressed for a theme party back in 2000. She is always different from the crowd, this time, however, we just did not get her statement. The most interesting thing in this situation is that her outfit is literally ugly while she still maintains her cool factor strong.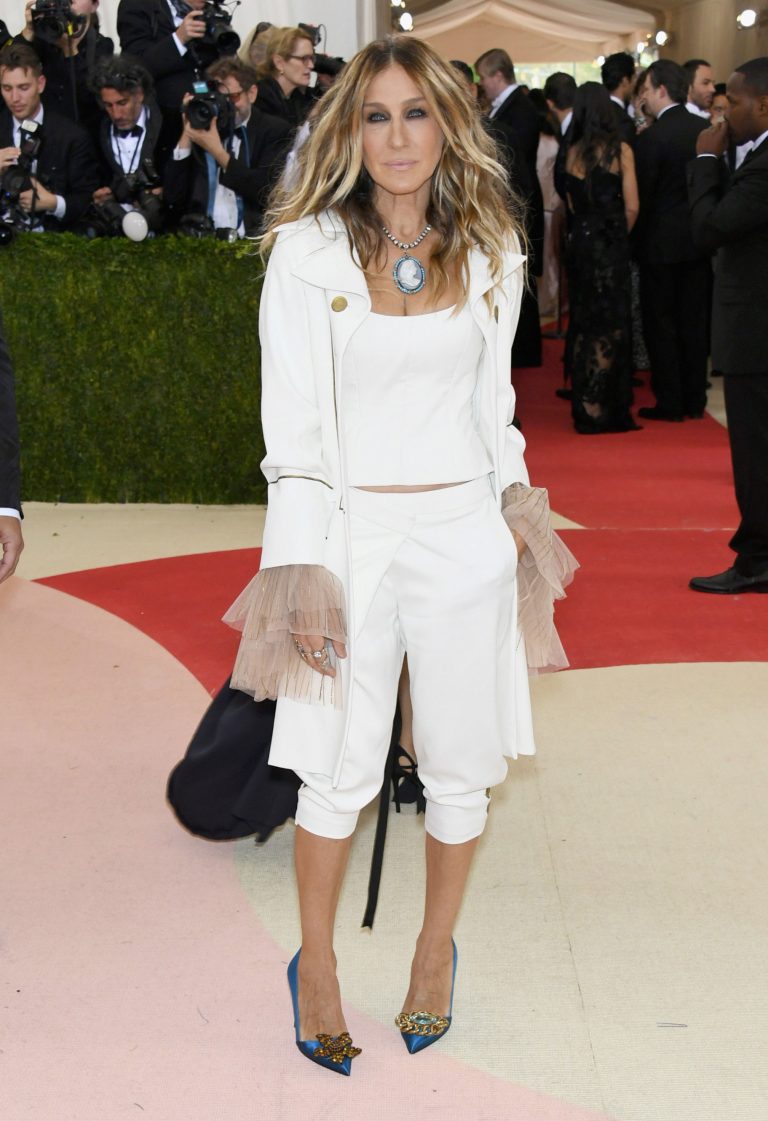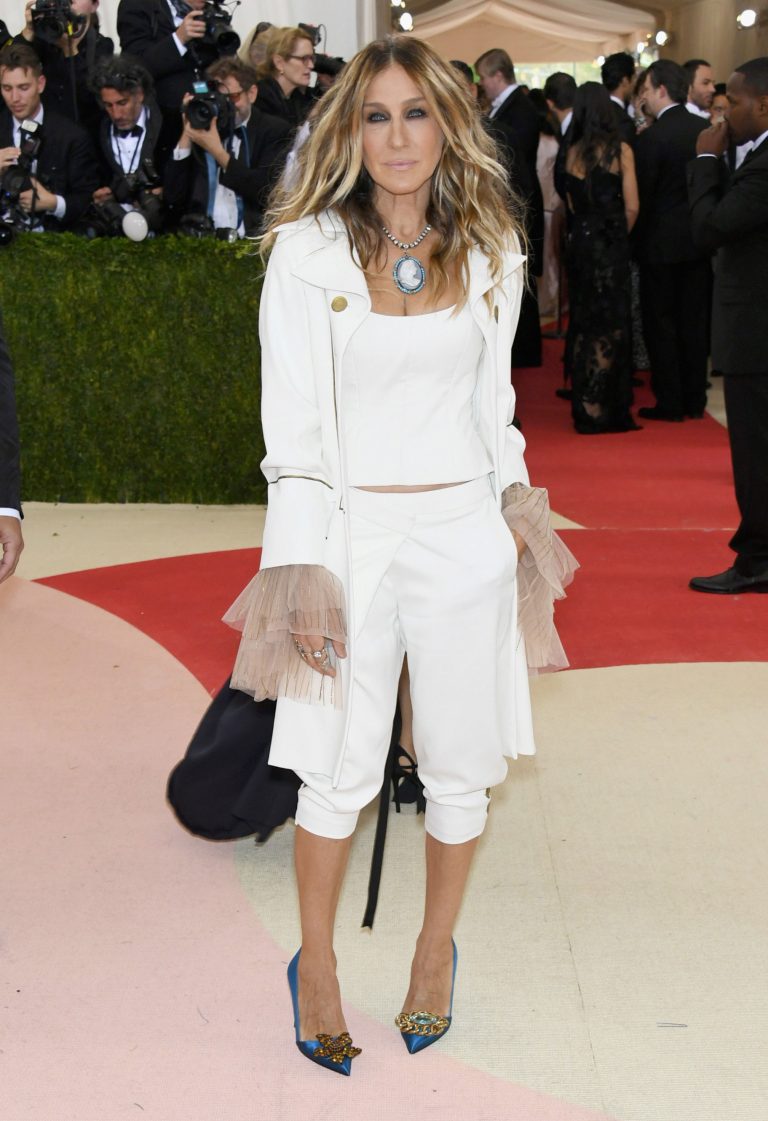 Dear Julie Macklowe, NASA called. They want their equipment back.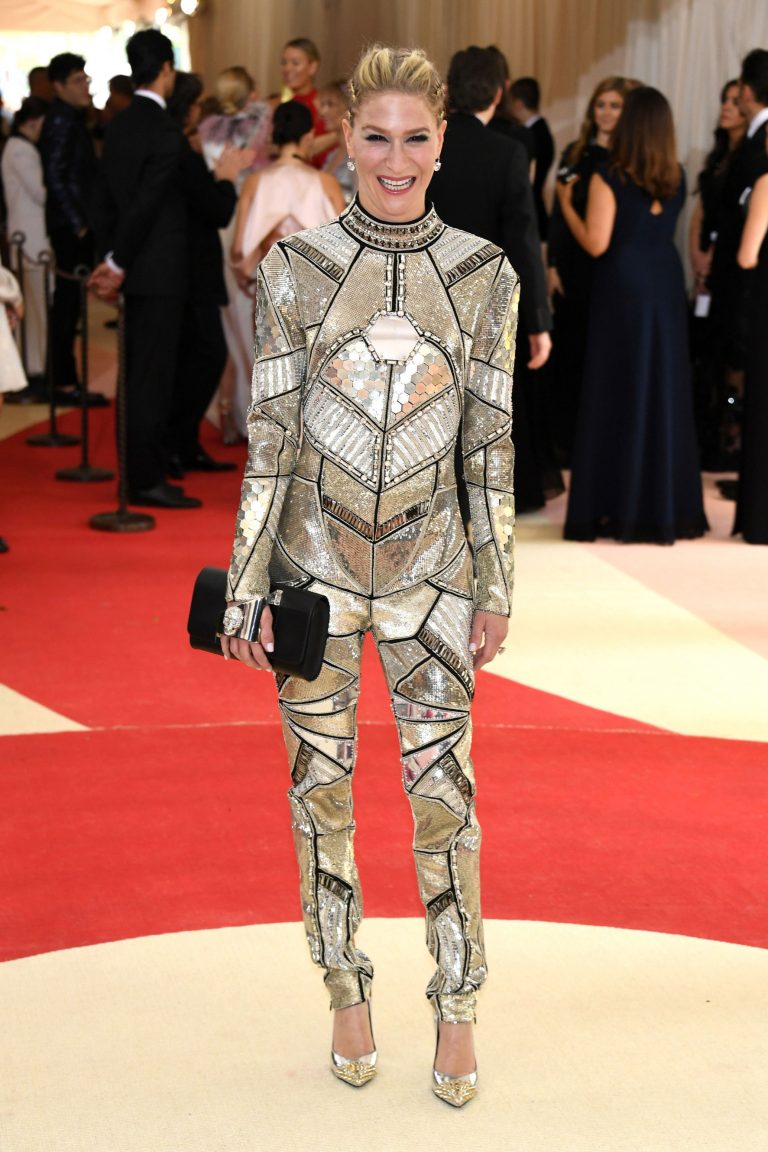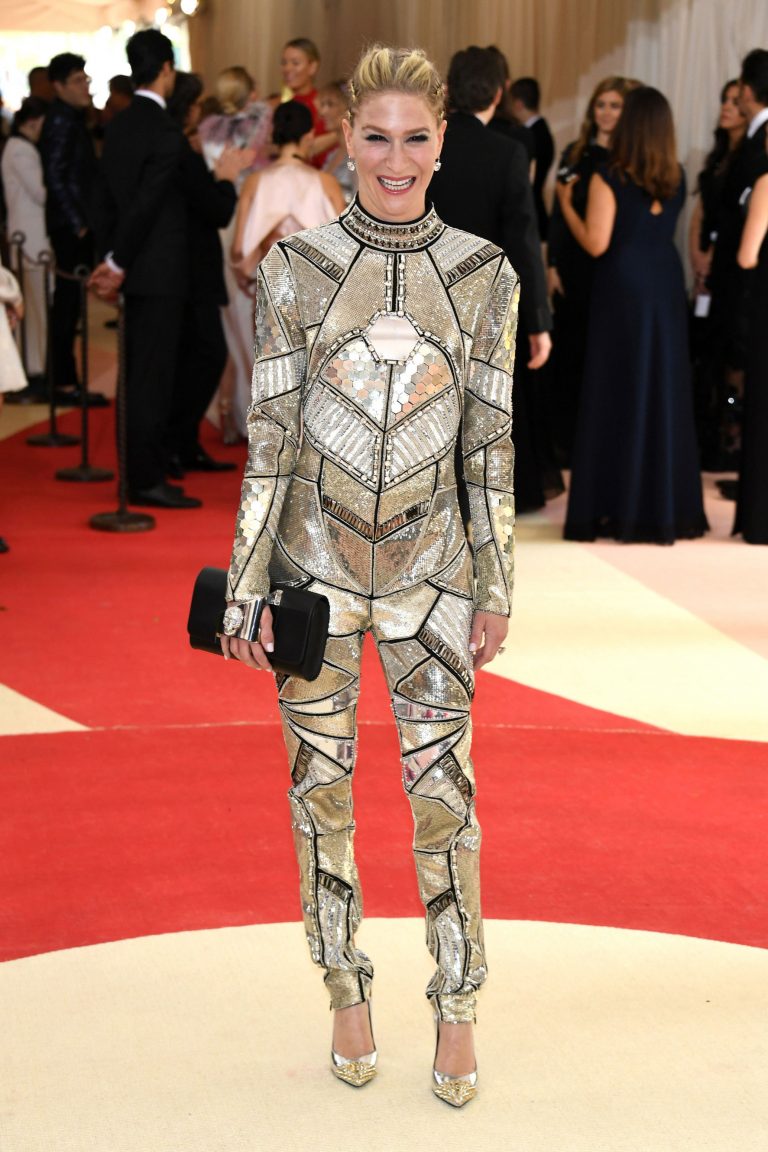 Zoe Kravitz looked like a kid who wanted to be a space butterfly for his school performance.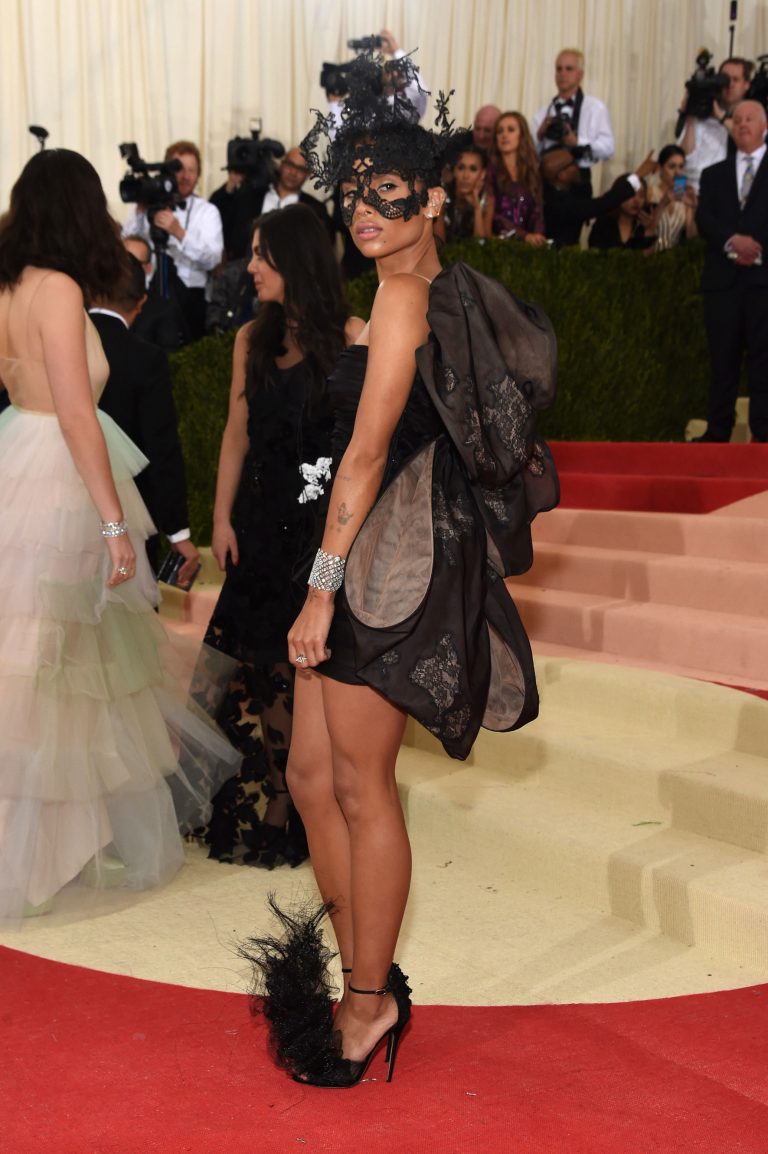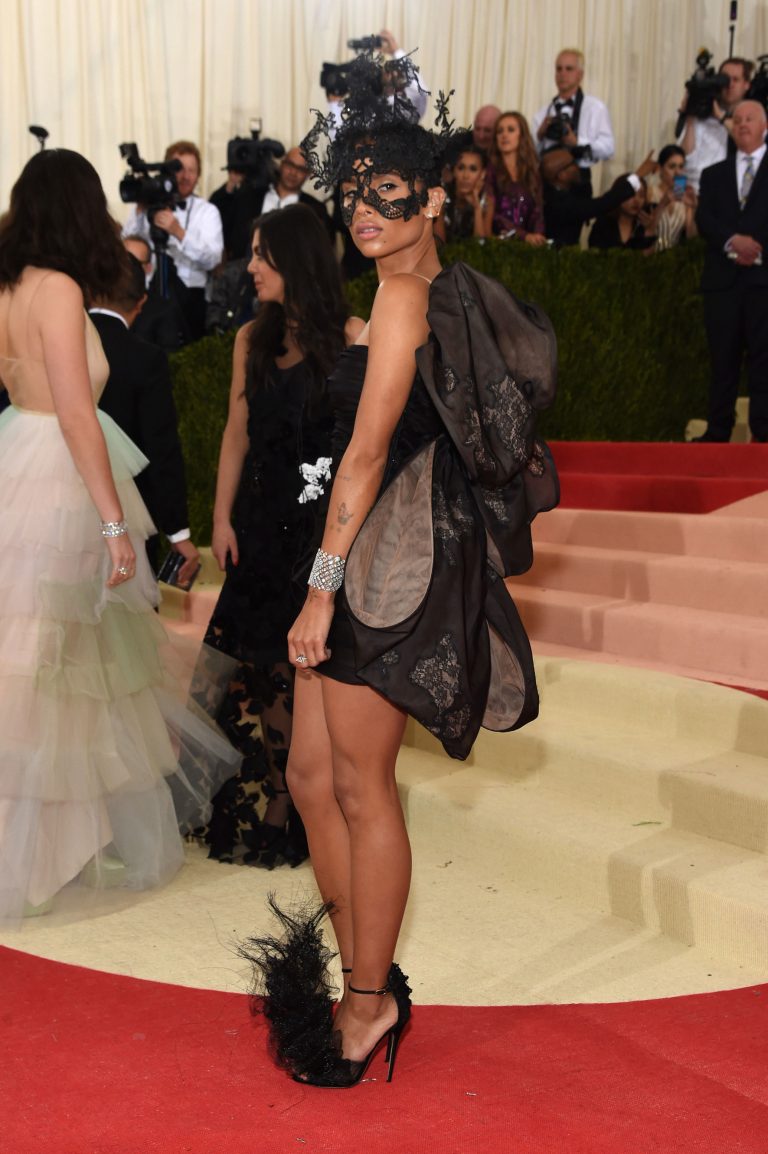 And she had competition. Apparently Solange Knowles took her sister's latest album too seriously dressing up as a squeezed lemon.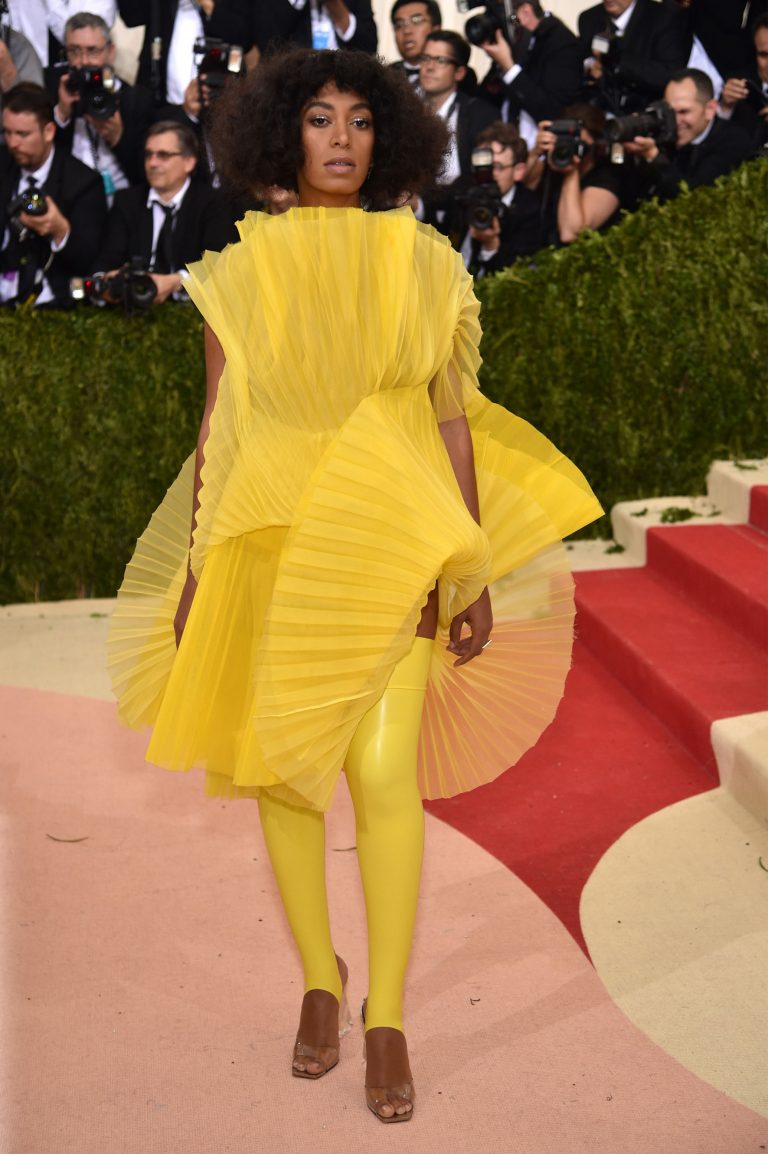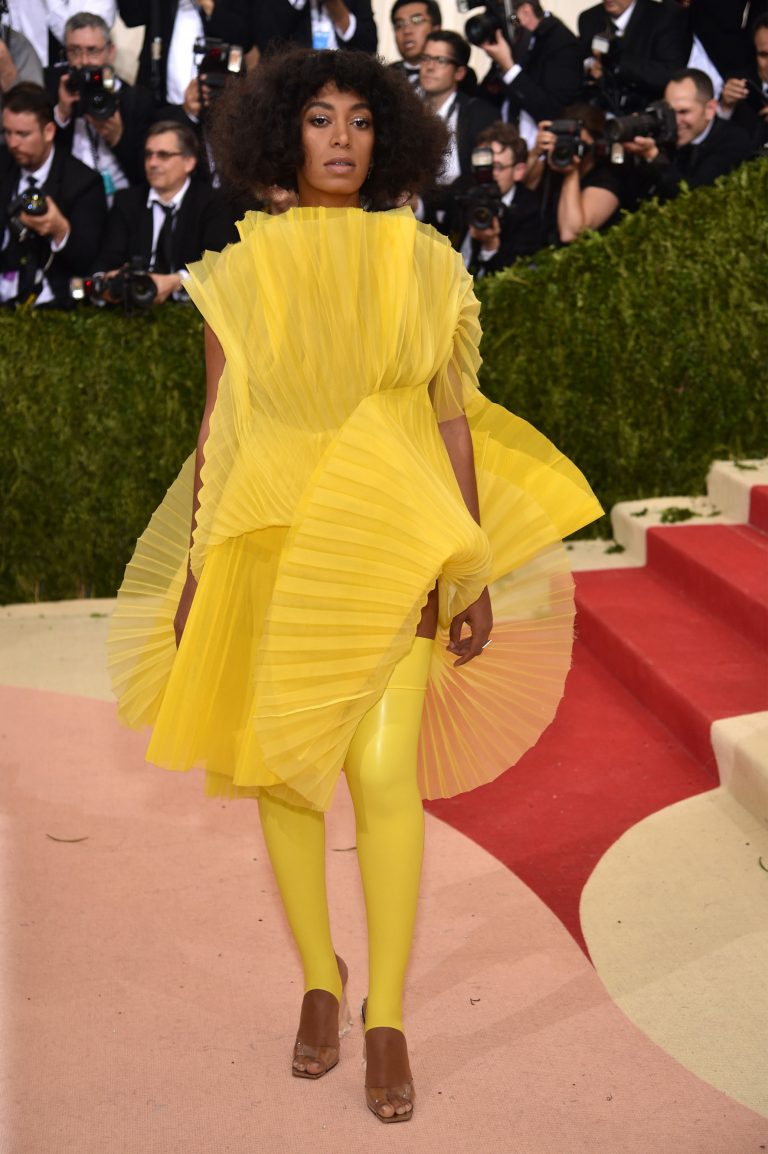 The party would not be complete without Selena looking like Ronald Mcdonald in Louis Vuitton.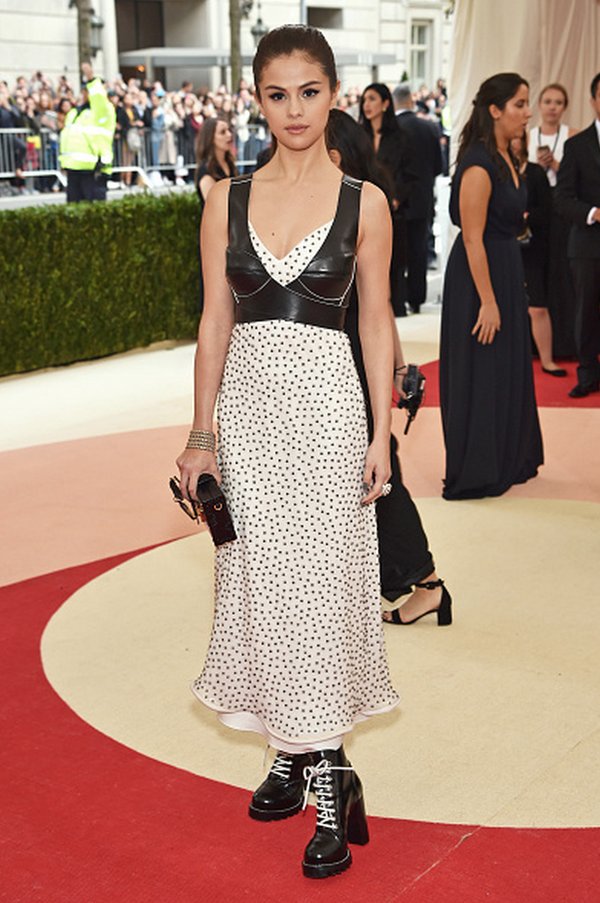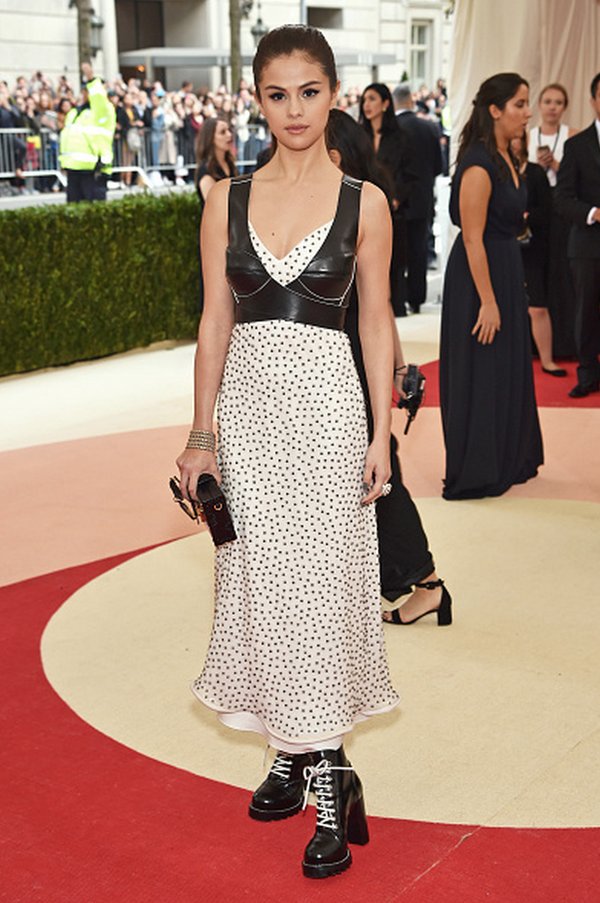 …or Michelle Williams dressed like she forgot to dress up.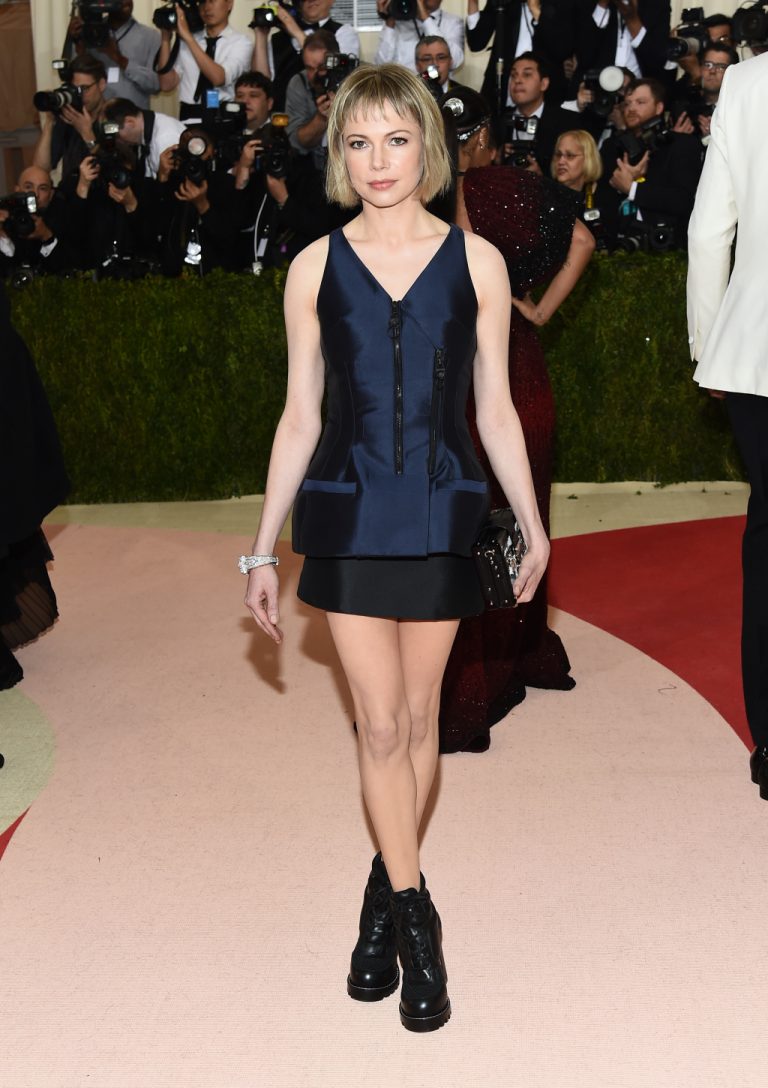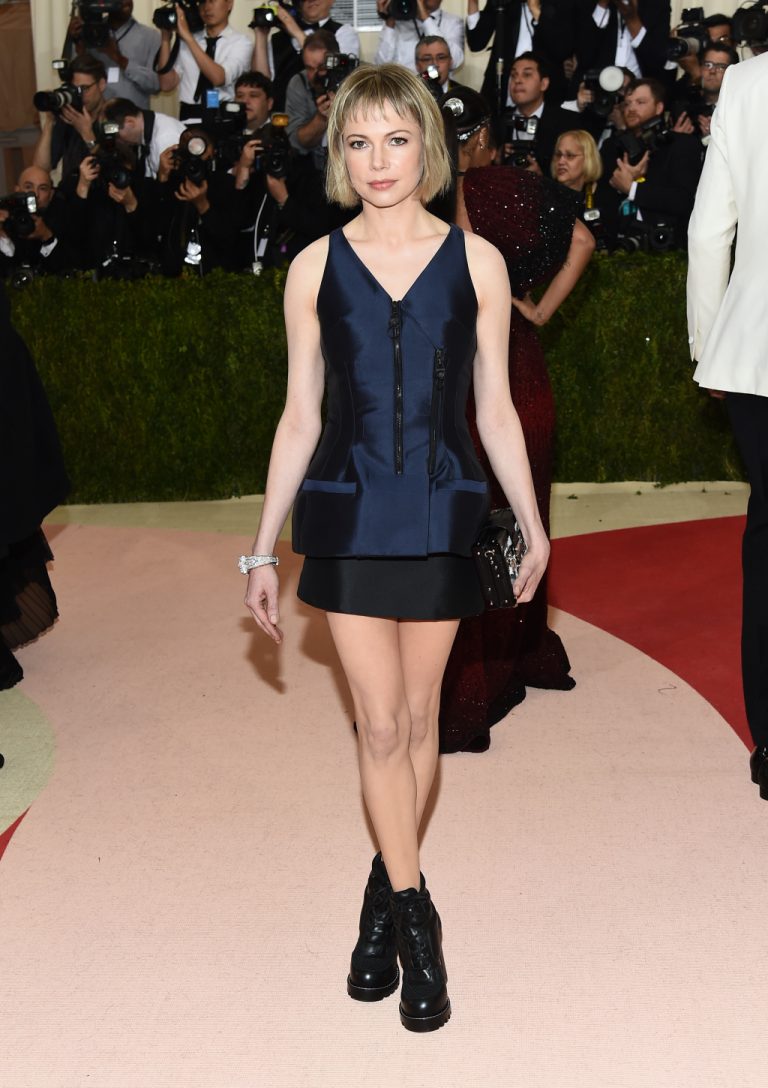 While Taylor Swift looked like that good girl from high school that wanted to look bad and completely failed at it.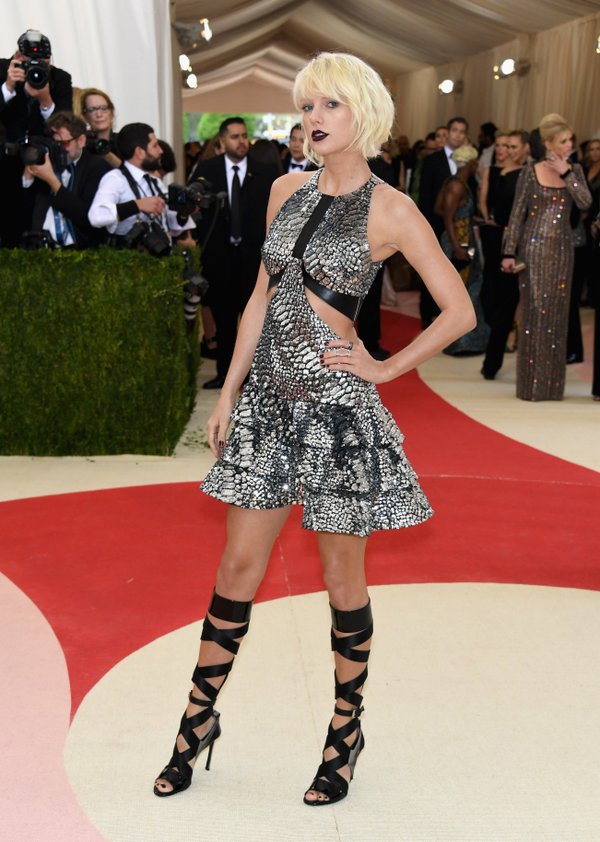 Apparently the Manus x Machina gala was an opportune time for Lady Gaga to get rid of that "normal human" mask she was wearing lately.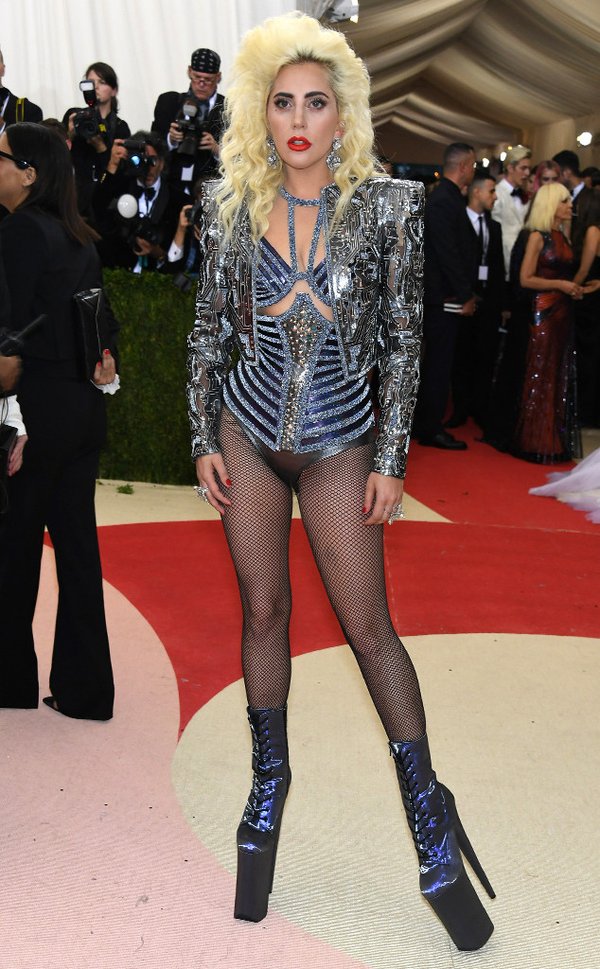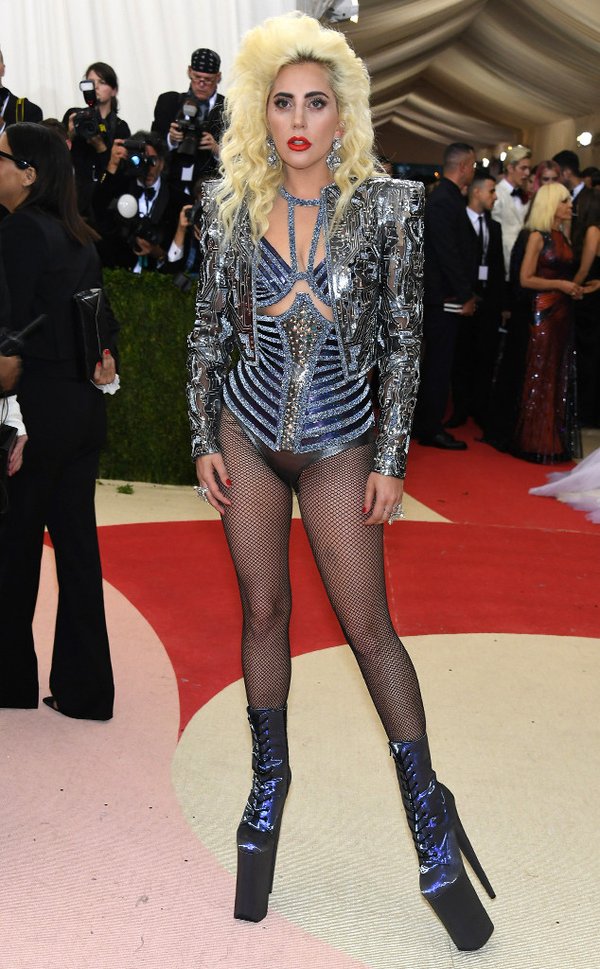 PS! The irony of seeing Gaga and Madonna wanting to be each other was brilliant.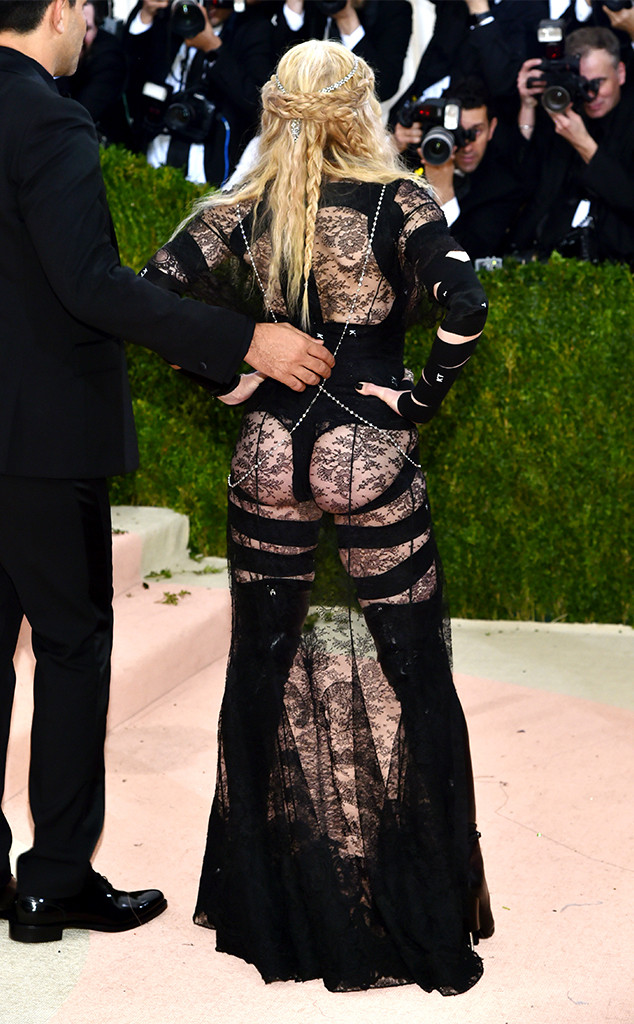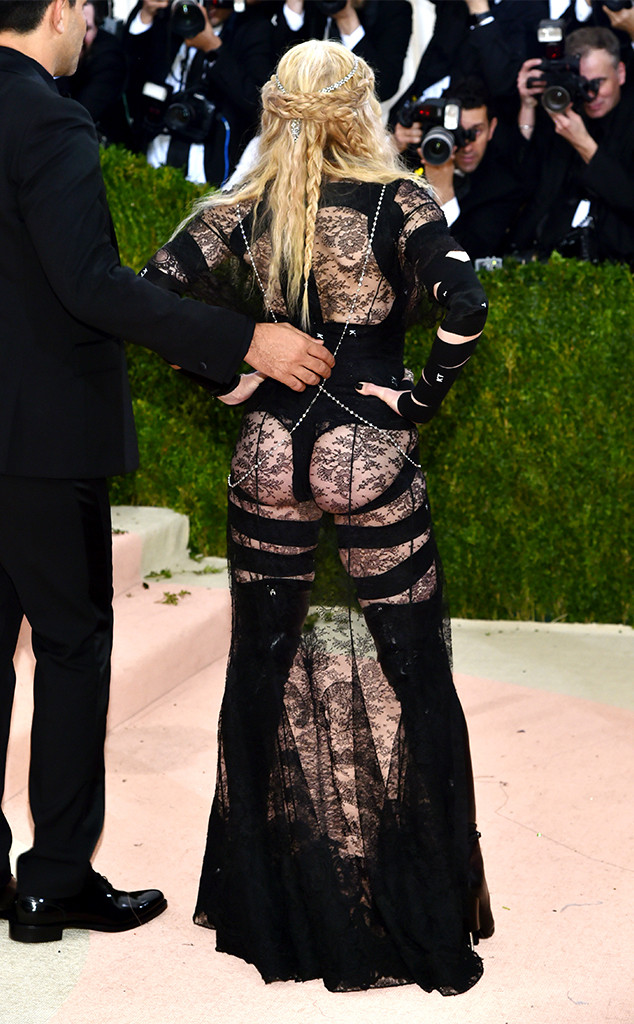 This simply suggests Alicia Vikander collaboration with Louis Vuitton should come to an end. There is no way you can put this ugly piece on a beautiful successful woman and call it appropriate.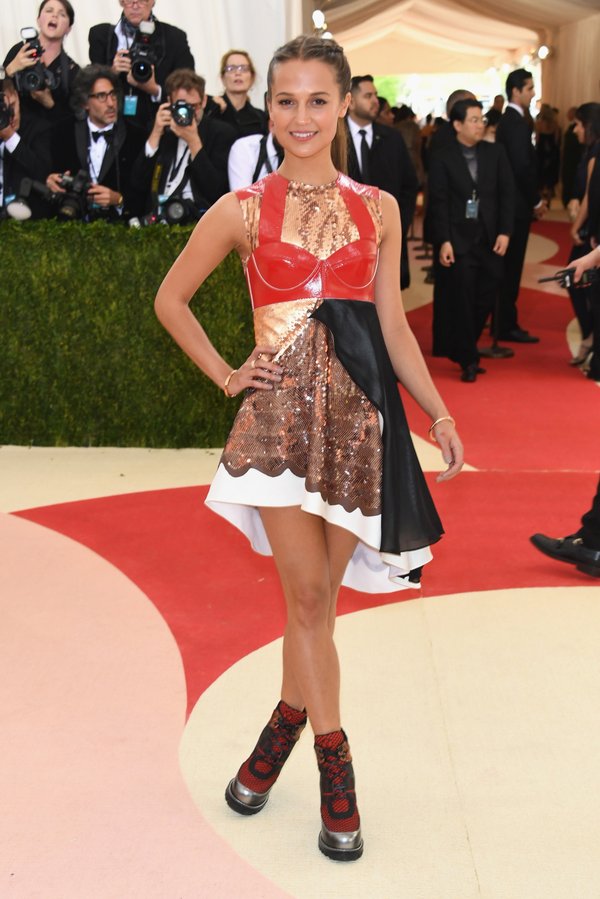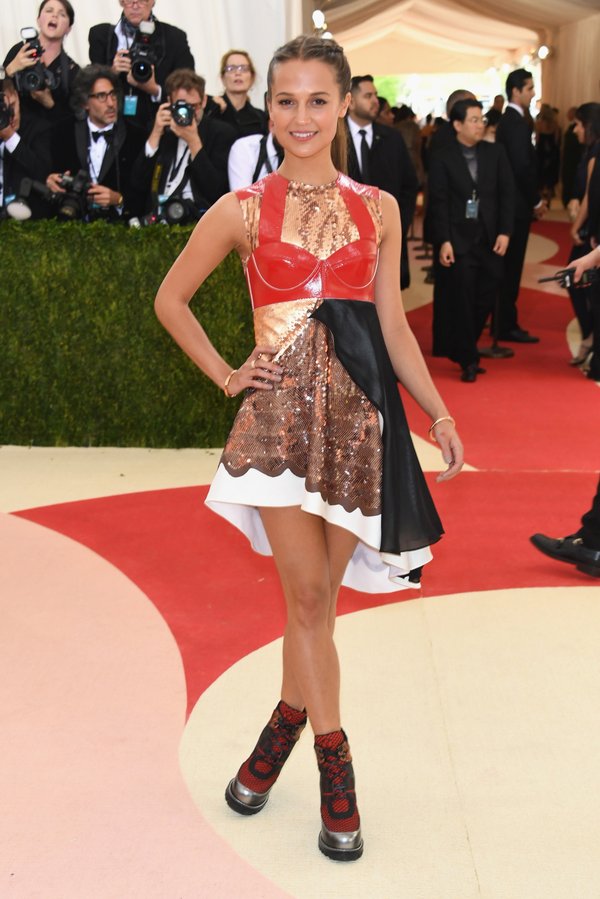 This recalls us Beyonce's outfit from one of last year's edition in a very bad way.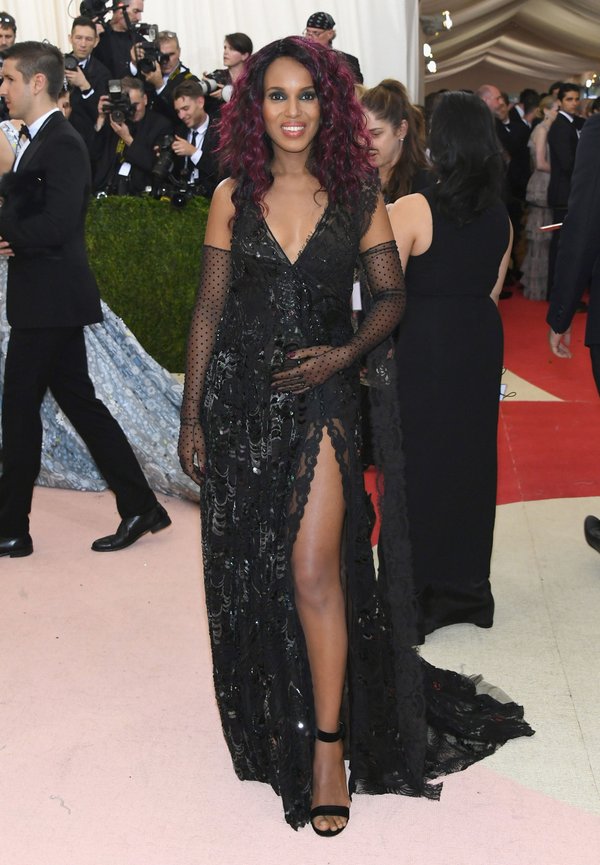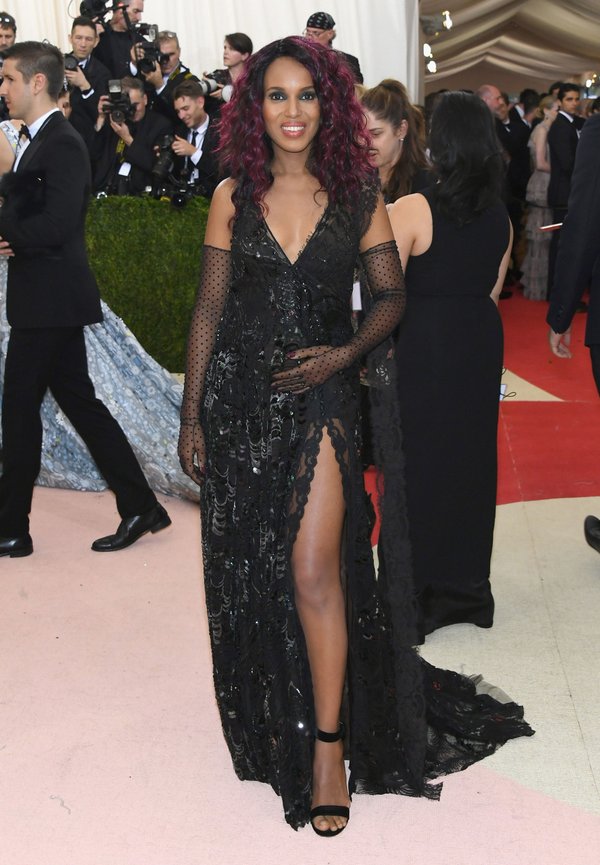 Both Demi Lovato and Nicki Minaj looked tacky and cheap in their outfits.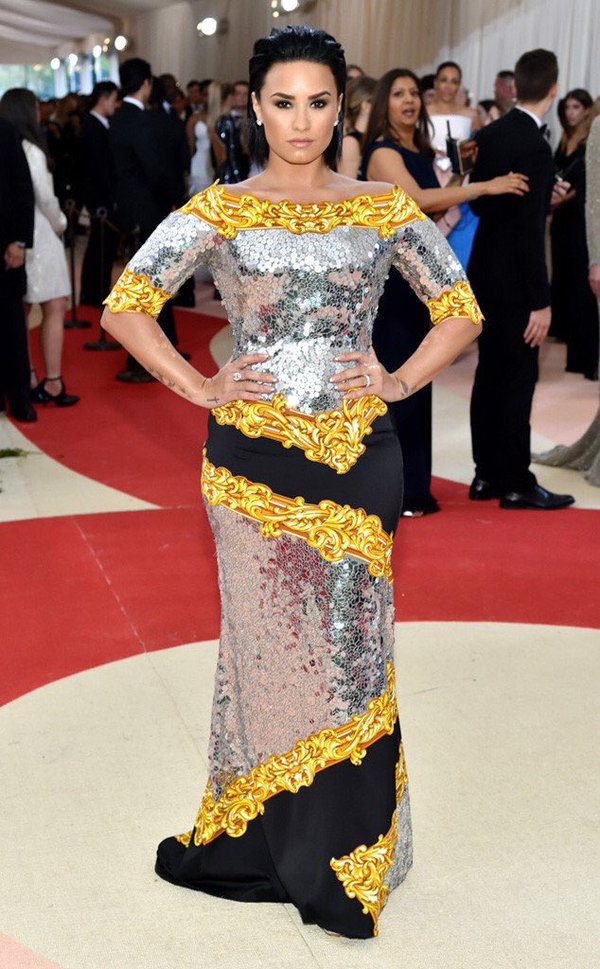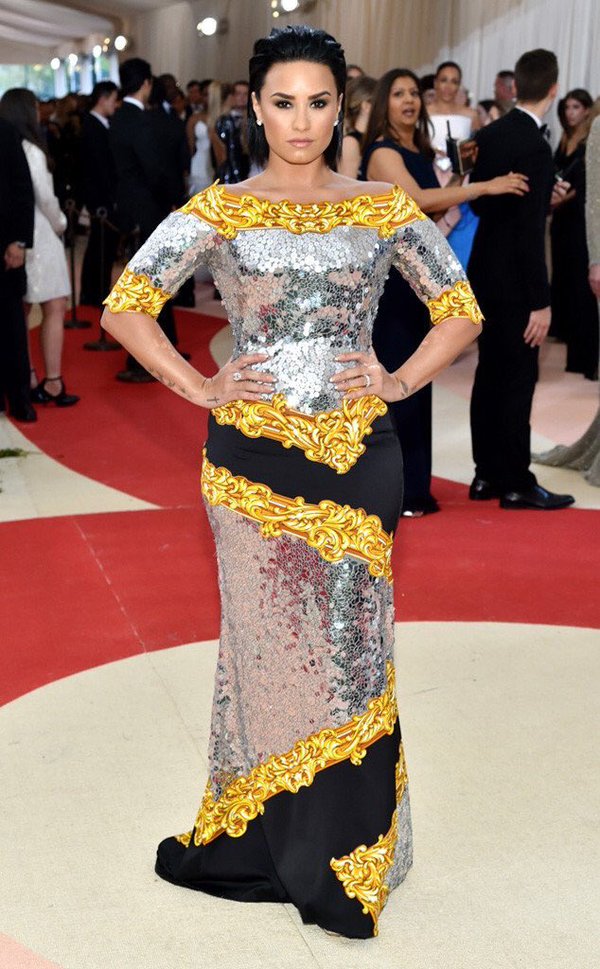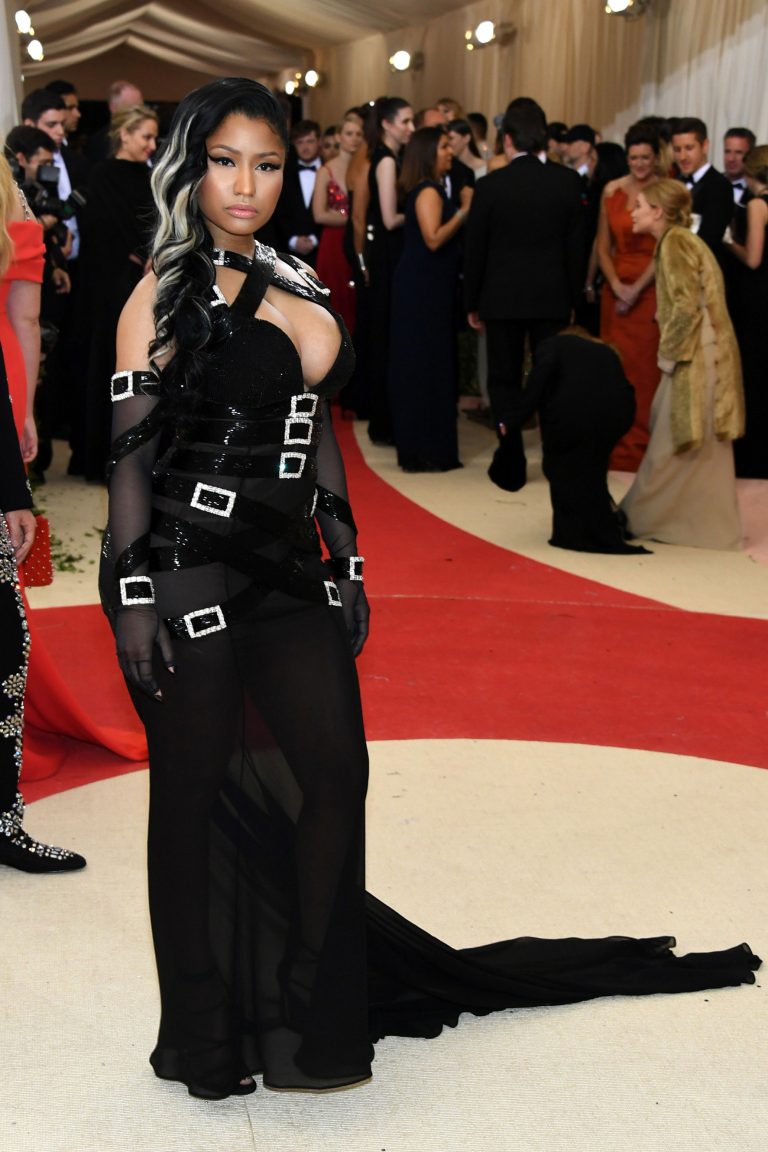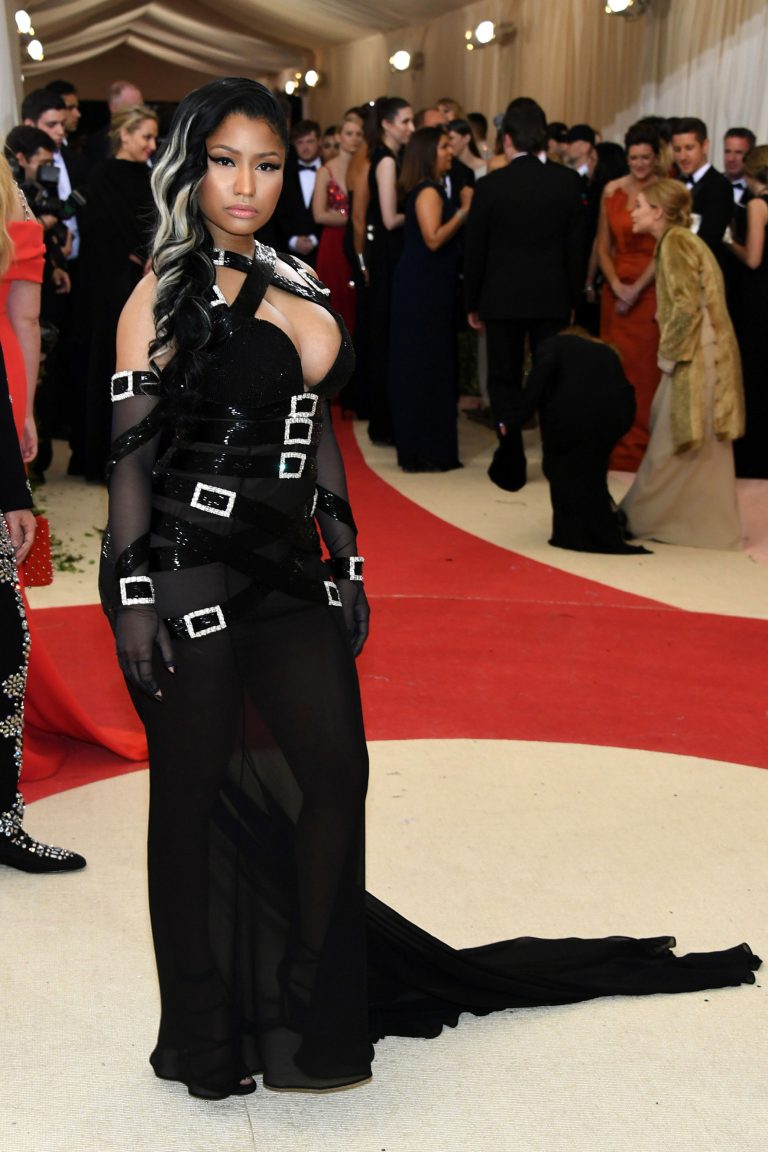 …while Diane von Furstenberg had butterflies in on her head.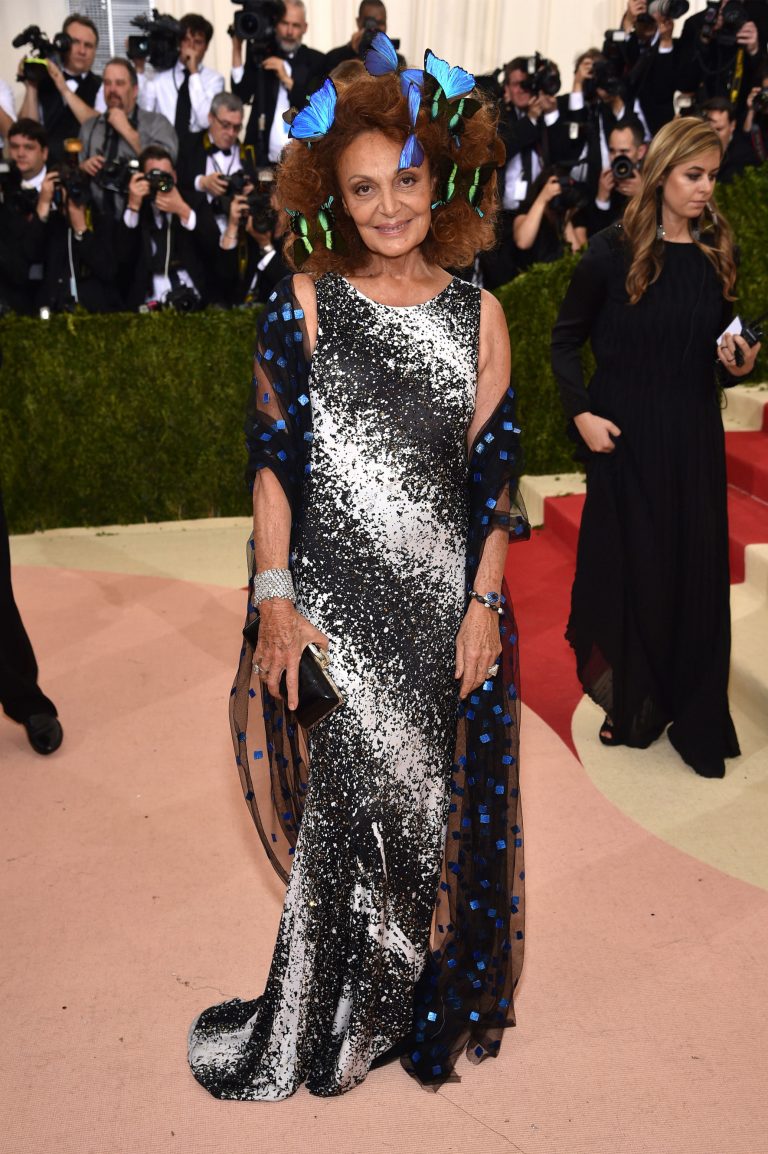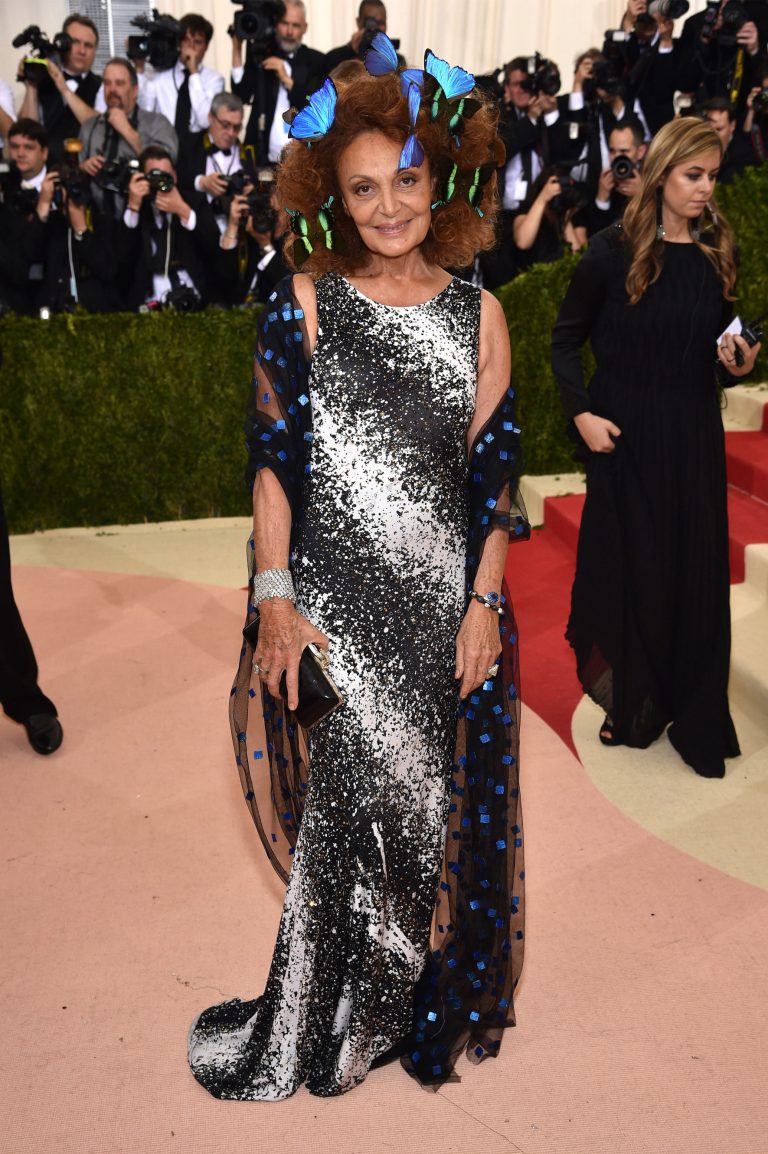 Check out the rest of the outfits that we personally considered reasonably acceptable – the golden middle:
Disclaimer: This is a report based on our humble personal opinion. If you have another one, we can't wait to hear it in the comment section below.