Valentine's Day is almost here and it is the perfect excuse to put on a cute outfit and impress those around you. Whether you have a date night with your special one or just going out with your fellow single girls, dressing the part can make the difference. Since we are not huge fans of all things cheesy, we decided to avoid the fashion cliché and put together four Valentine's Day outfits that won't make you look like a desperate teen but will still keep the romantic & sexy keynote for this occasion. 
---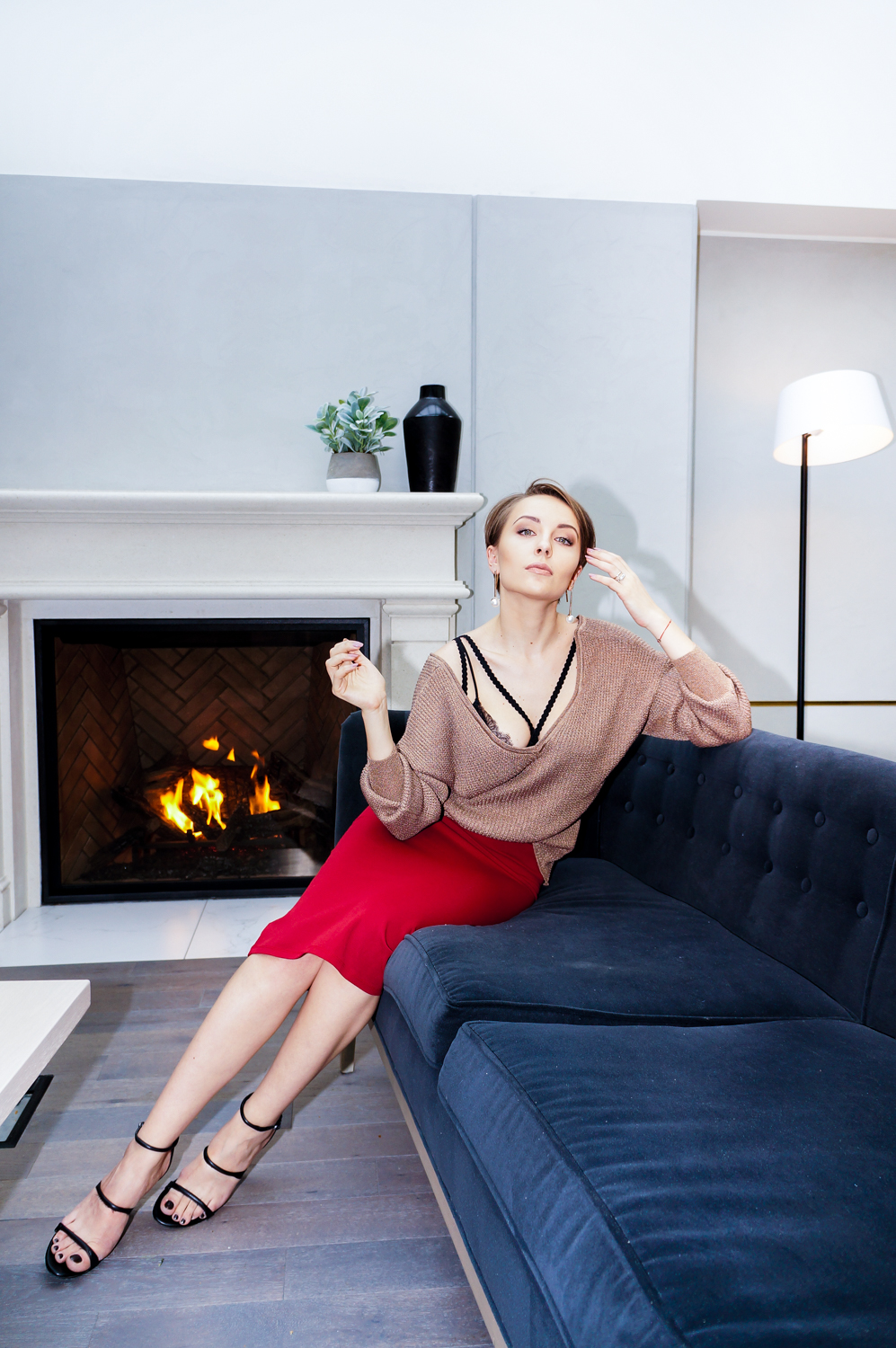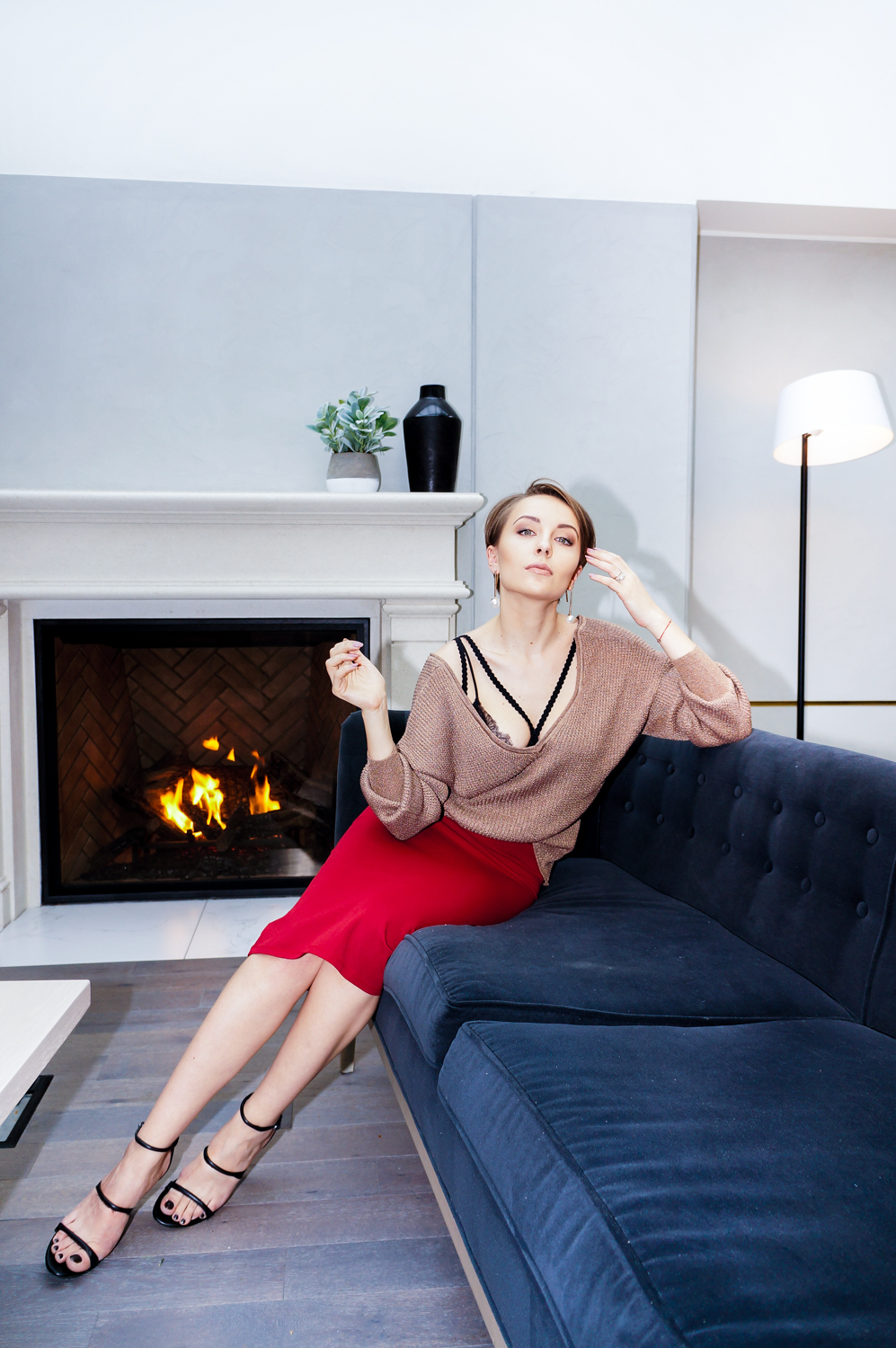 We are not saying you have to fully avoid the red & pinkish shades. It is a matter of how you bring them to the table. Impress your date with a skinny tube skirt but make sure to dress it down with a relaxed off-the-shoulder knit. However, don't forget about those special fetish details like a lace bra that pops from under your blouse or a pair of sexy minimalist sandals that will compliment your legs.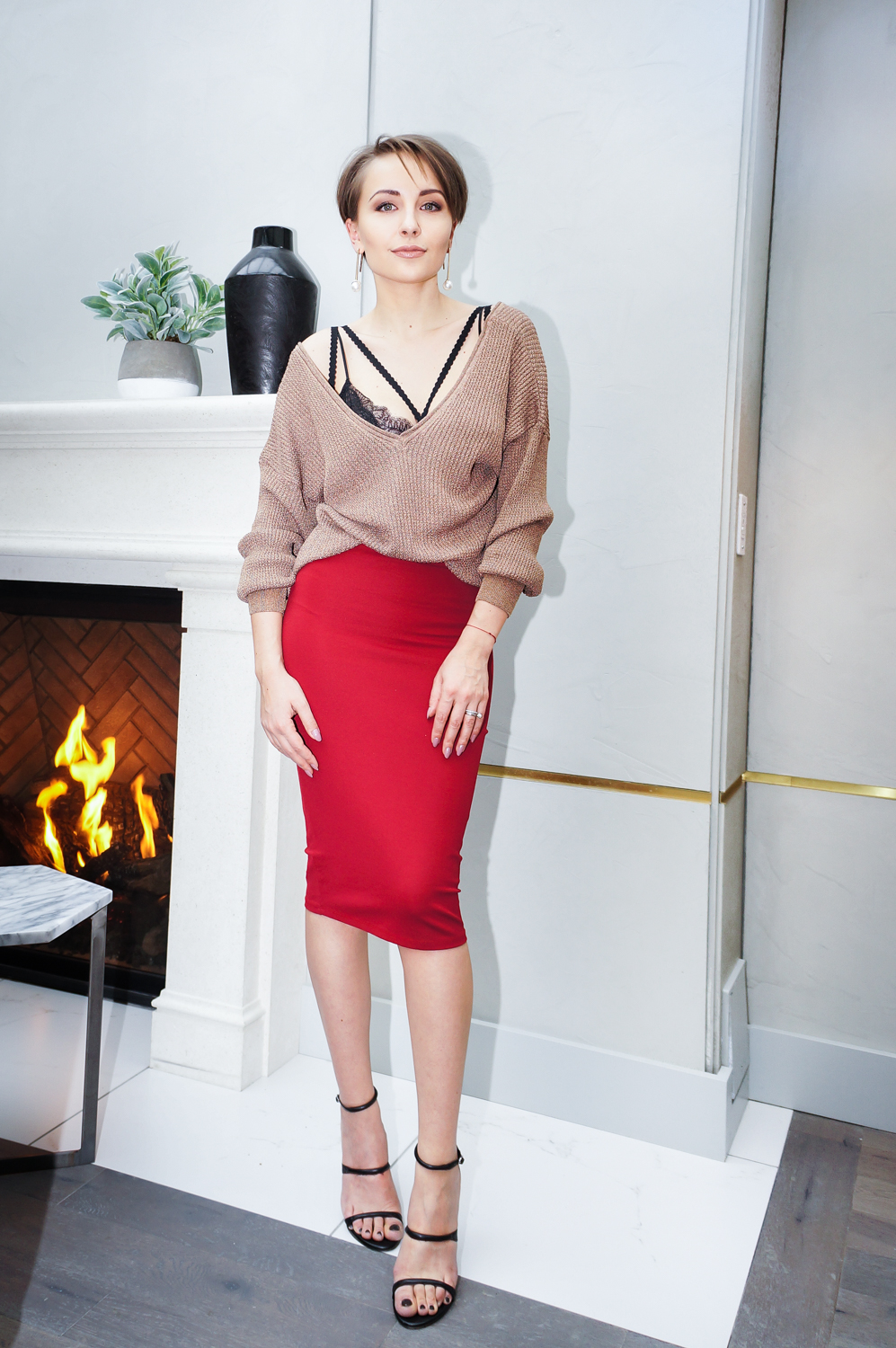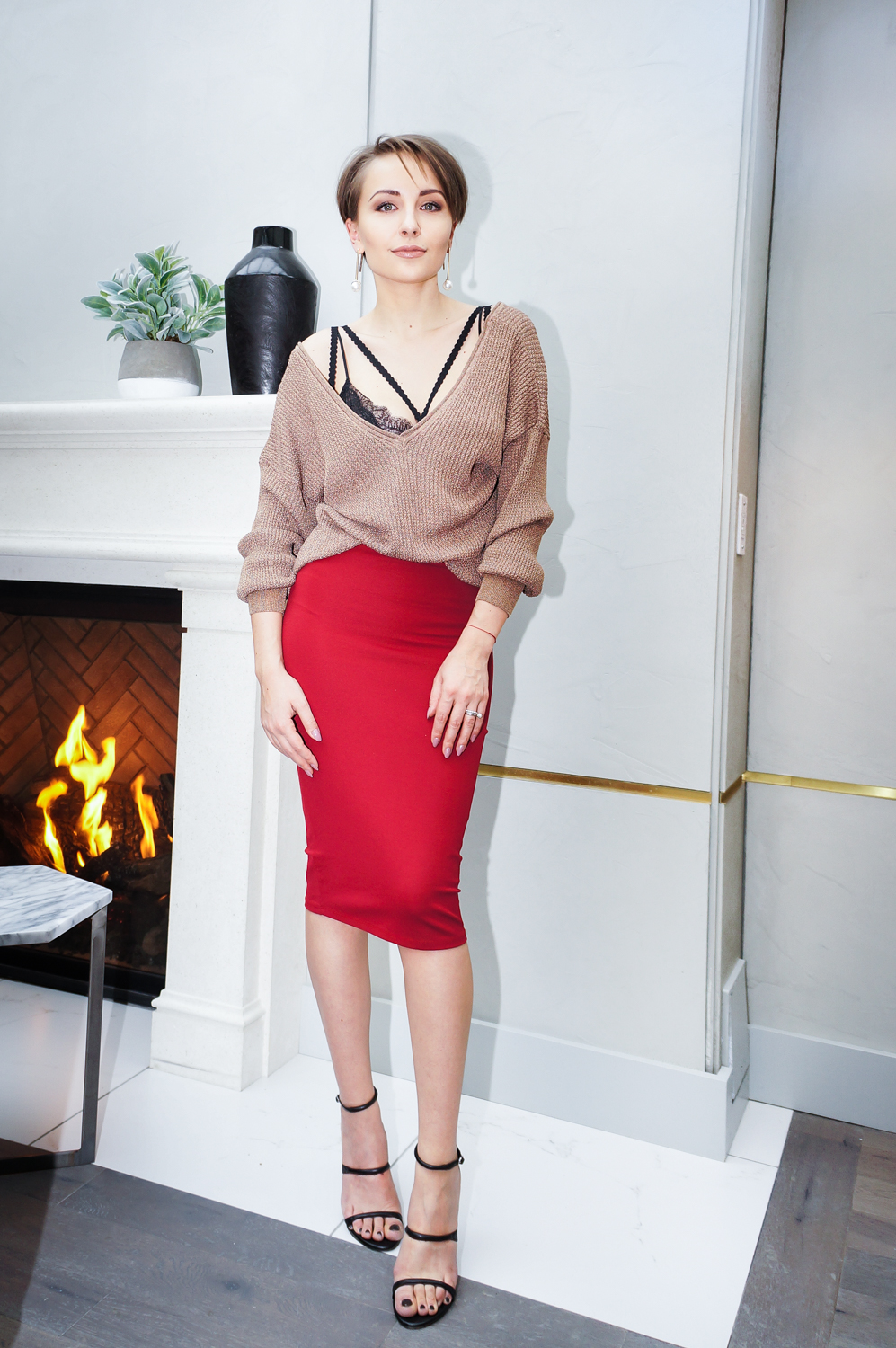 A pleated midi skirt will be the right fit for you if you are in a romantic mood. Don't be afraid to mix rich colours and play with the textures. We absolutely love the vintage vibe of this combo. It is perfect for an intimate dinner or cultural night out with your beloved one.
It is the perfect timing to put on your sexy mini dress and rock it with no shame. There is no other better occasion to embrace the romantic flair of the black lace. A pair of statement earrings will bring a feminine twist to your outfit.
Going out with your girlfriends? This is the moment you have to keep it simple so you don't send the wrong message. Nothing feels more comfortable and sexier than a pair of skinny black jeans with high heels. A lace insert cami will upgrade your outfit and make it more romantic and sophisticated. Don't forget about your most important asset – the makeup. Go bold or go home!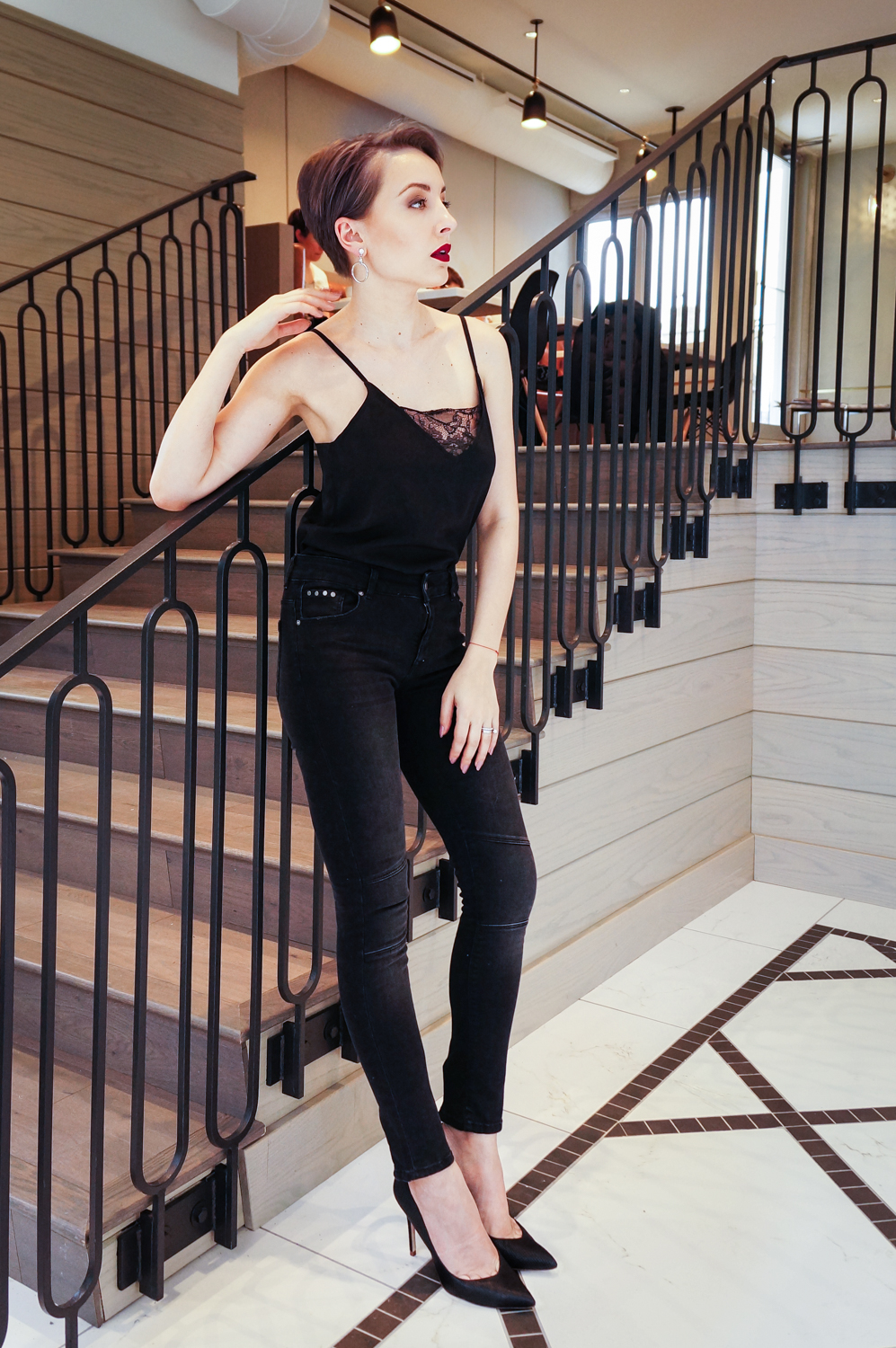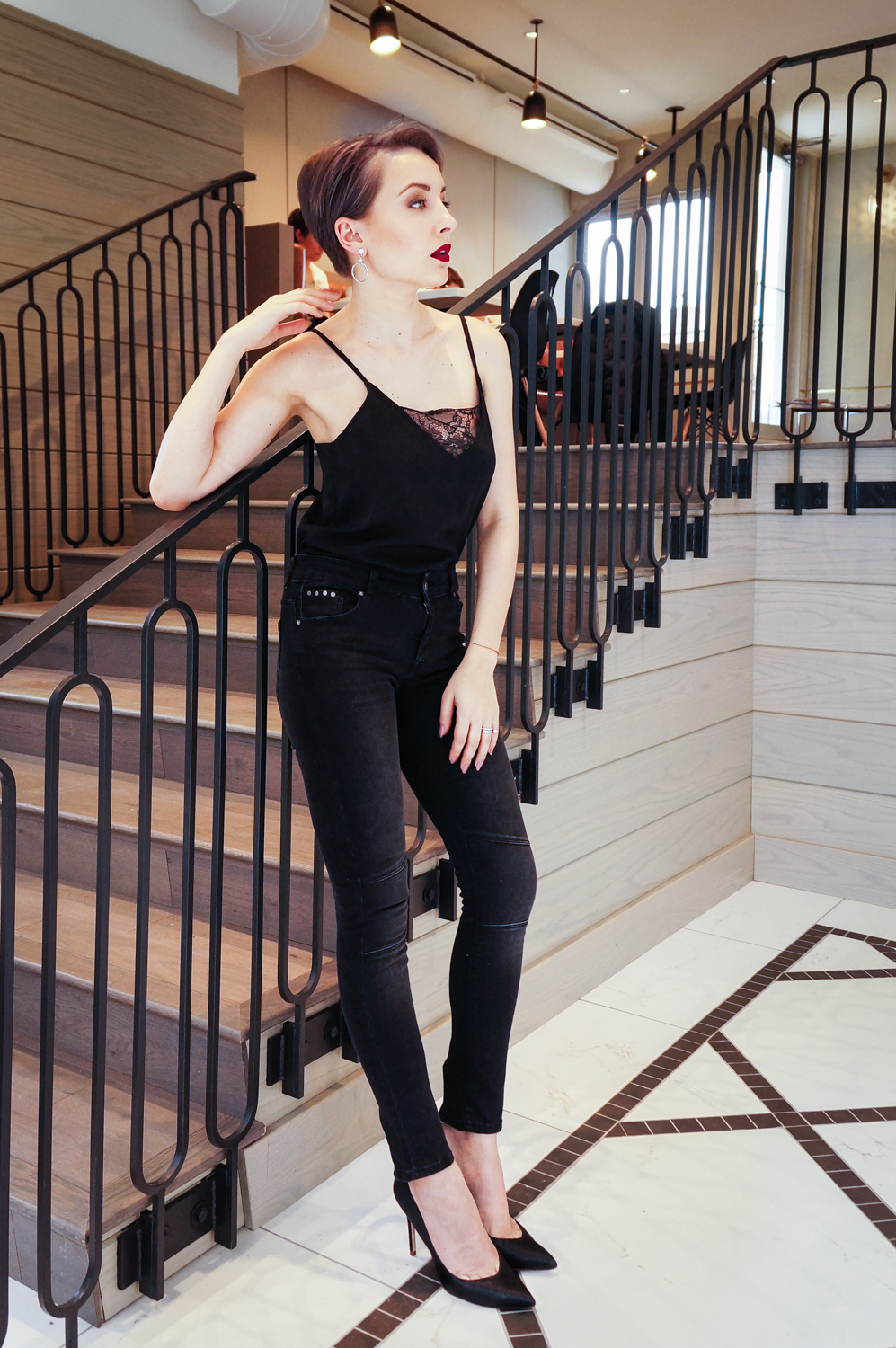 Big thanks to the newly opened Alforno Bakery in Eau Claire for hosting our photoshoot.
     Shop your perfect Valentine's Day outfits:
---
Did you find our advice useful? Share it with your friends!