Florals for Spring? Groundbreaking.
This season, break some boundaries and challenge the old rules. Floral prints are no longer a spring-summer staple but rather a seamless fall transition motif. Either you embrace a romantic dreamy bloom pattern or opt for a graphic abstract print, zero in on fall accessories. I personally opted for a dark burgundy circle handbag to define the relaxed shape of the wrap dress and bring some structure to my entire outfit.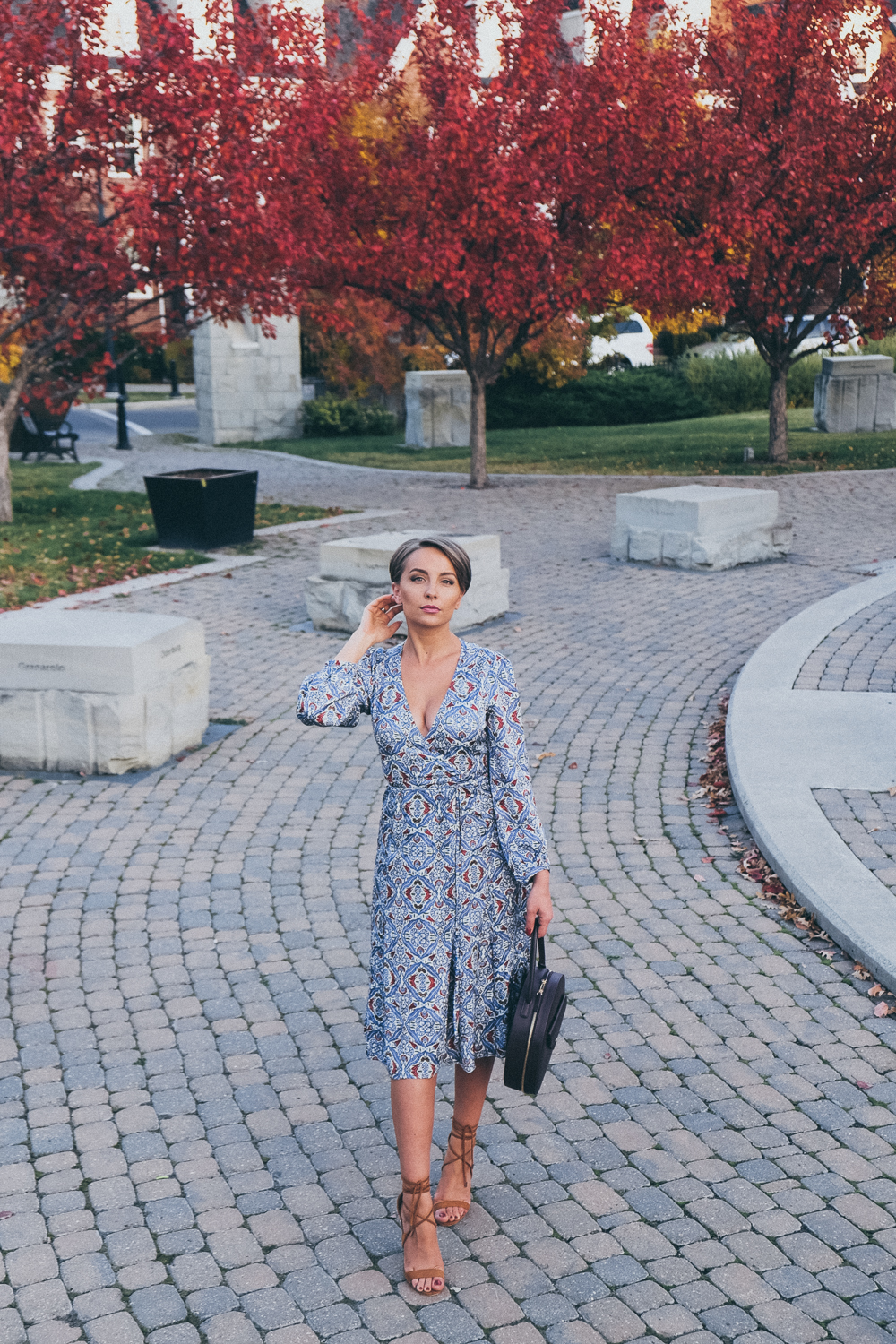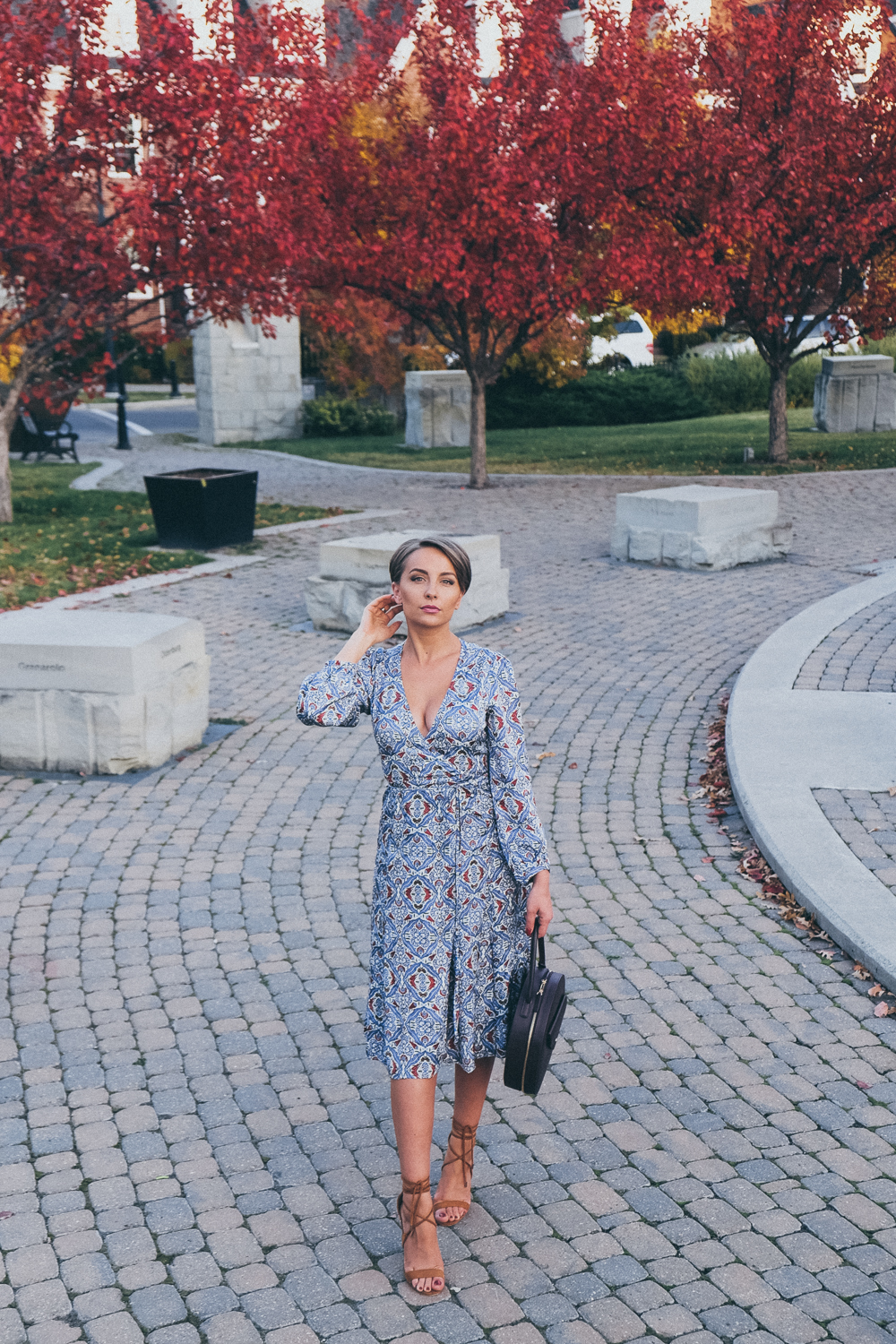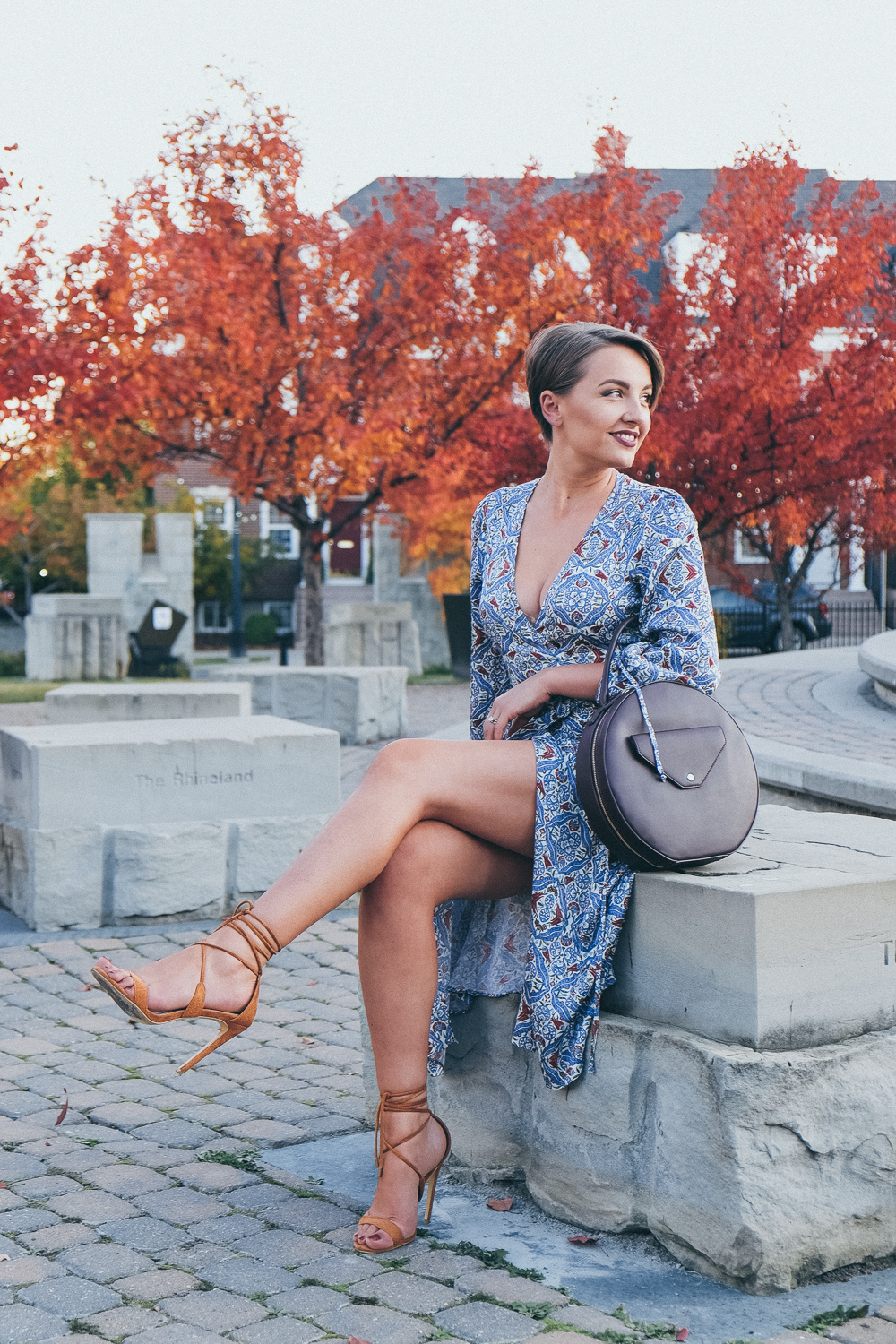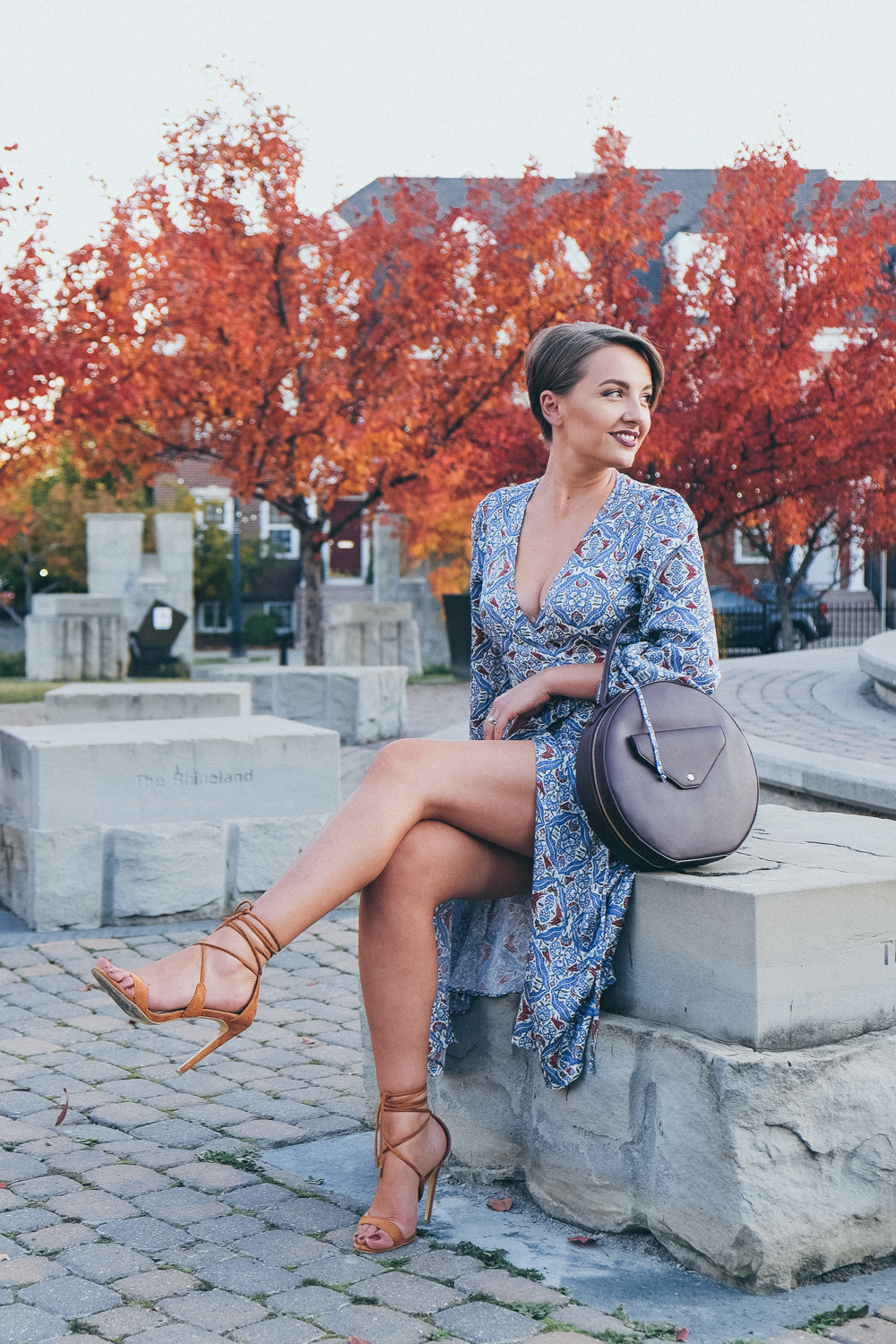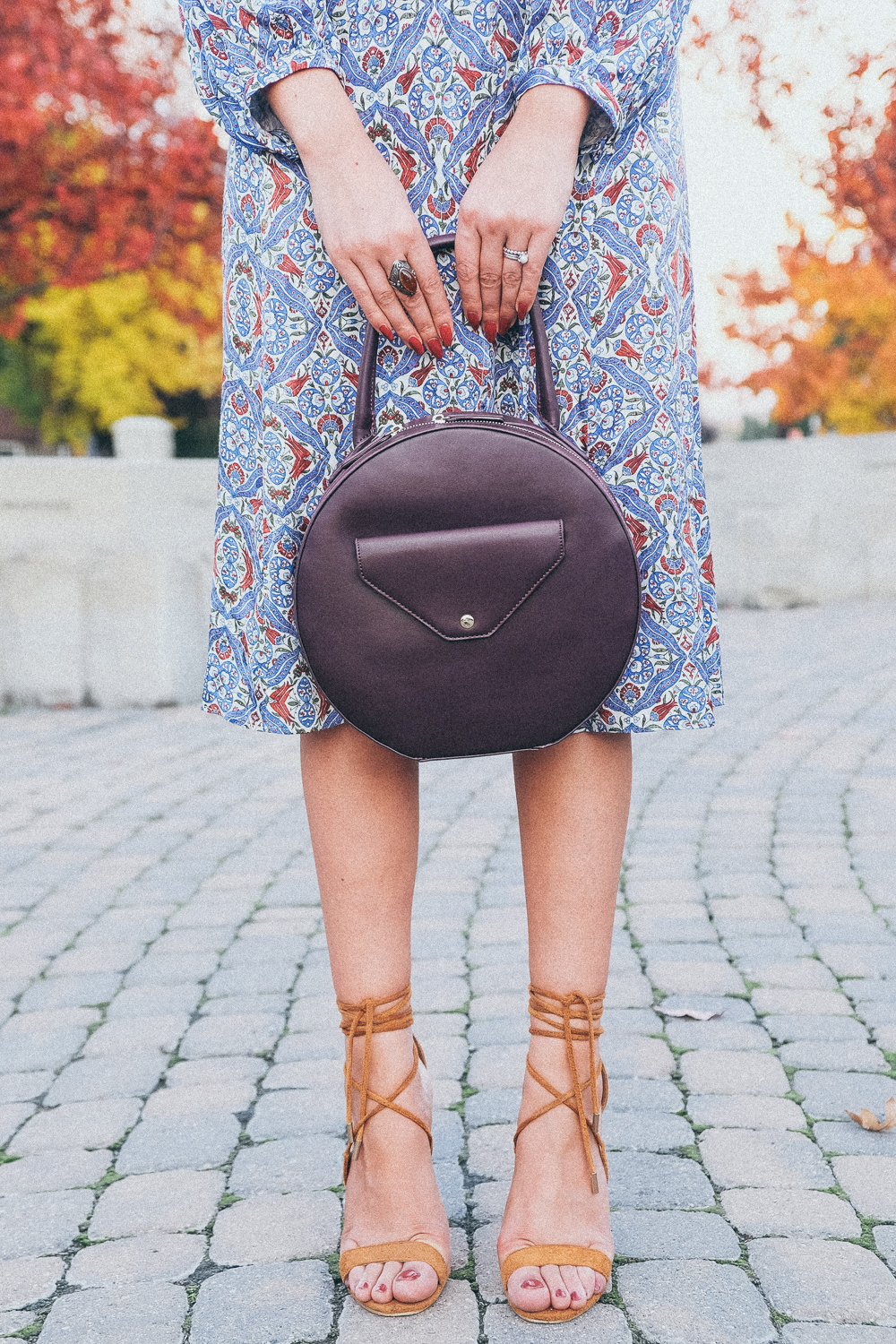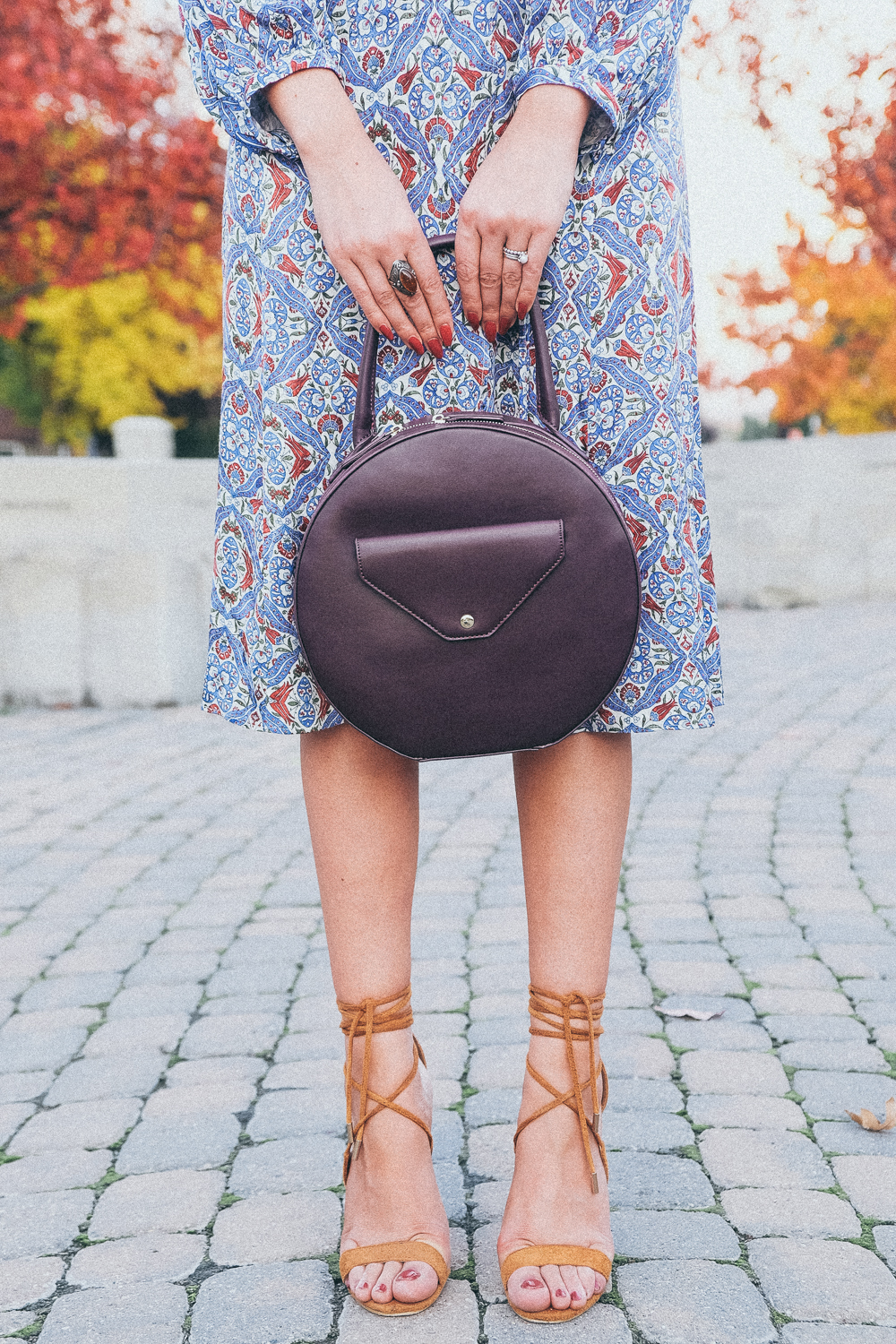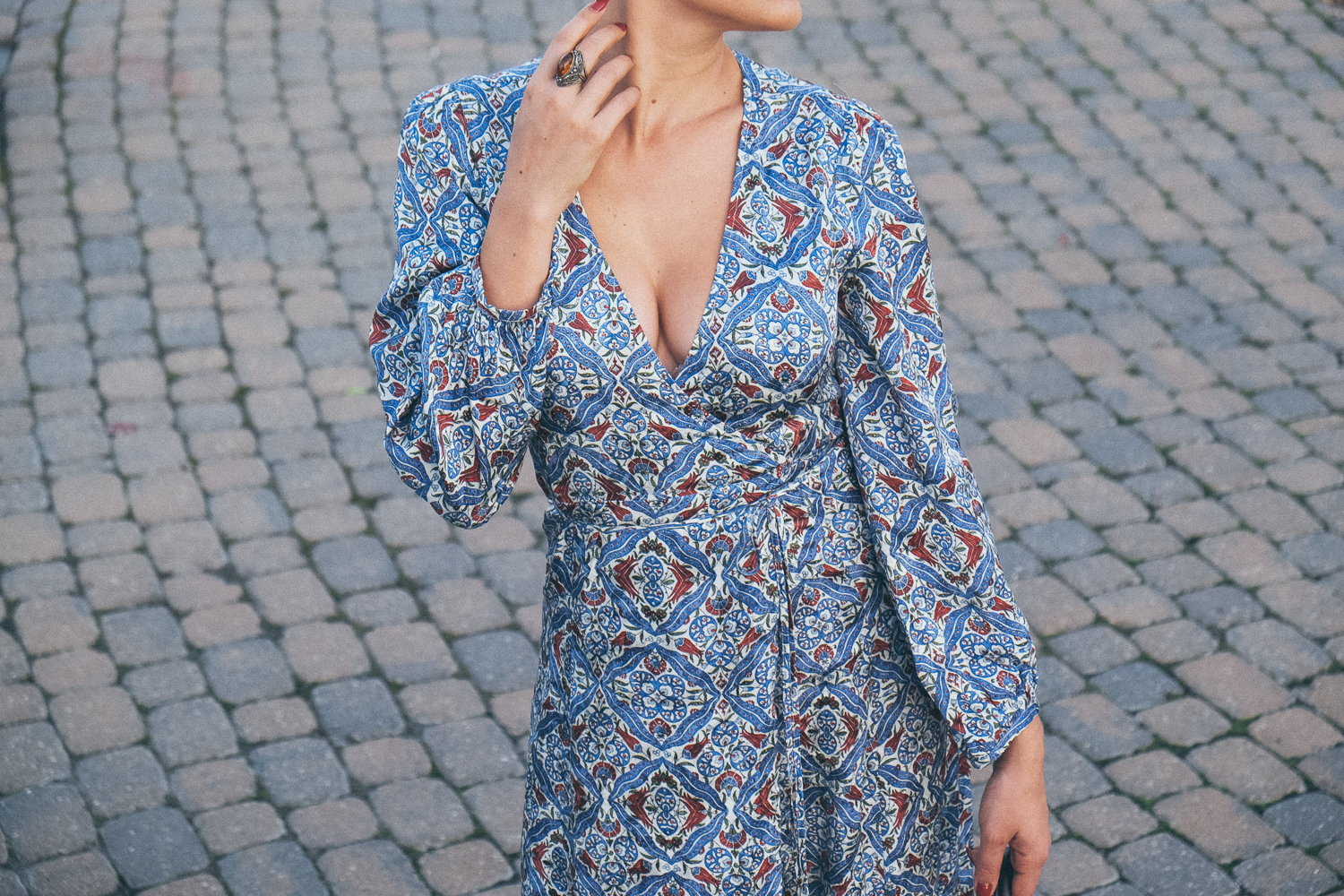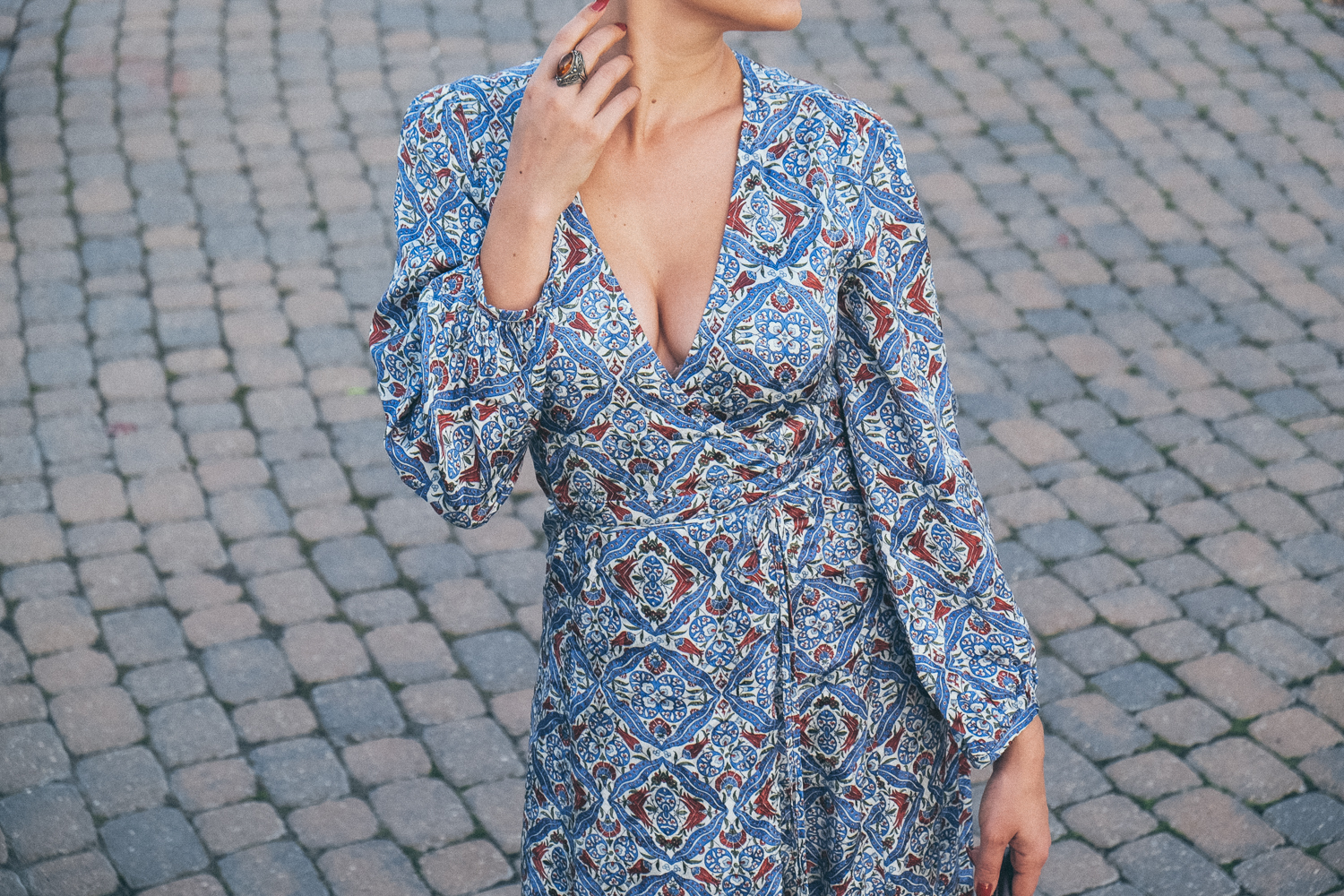 Although there are no specific limitations, think about opulent window drapes or your granny's couch when choosing the colour and the print. You can embrace dramatic fabrics like brocade or crushed velvet and translate them into day wear for a powerful style statement. I decided on a tile inspired satin pattern that is so reminiscent of the medieval Mediterranean murals.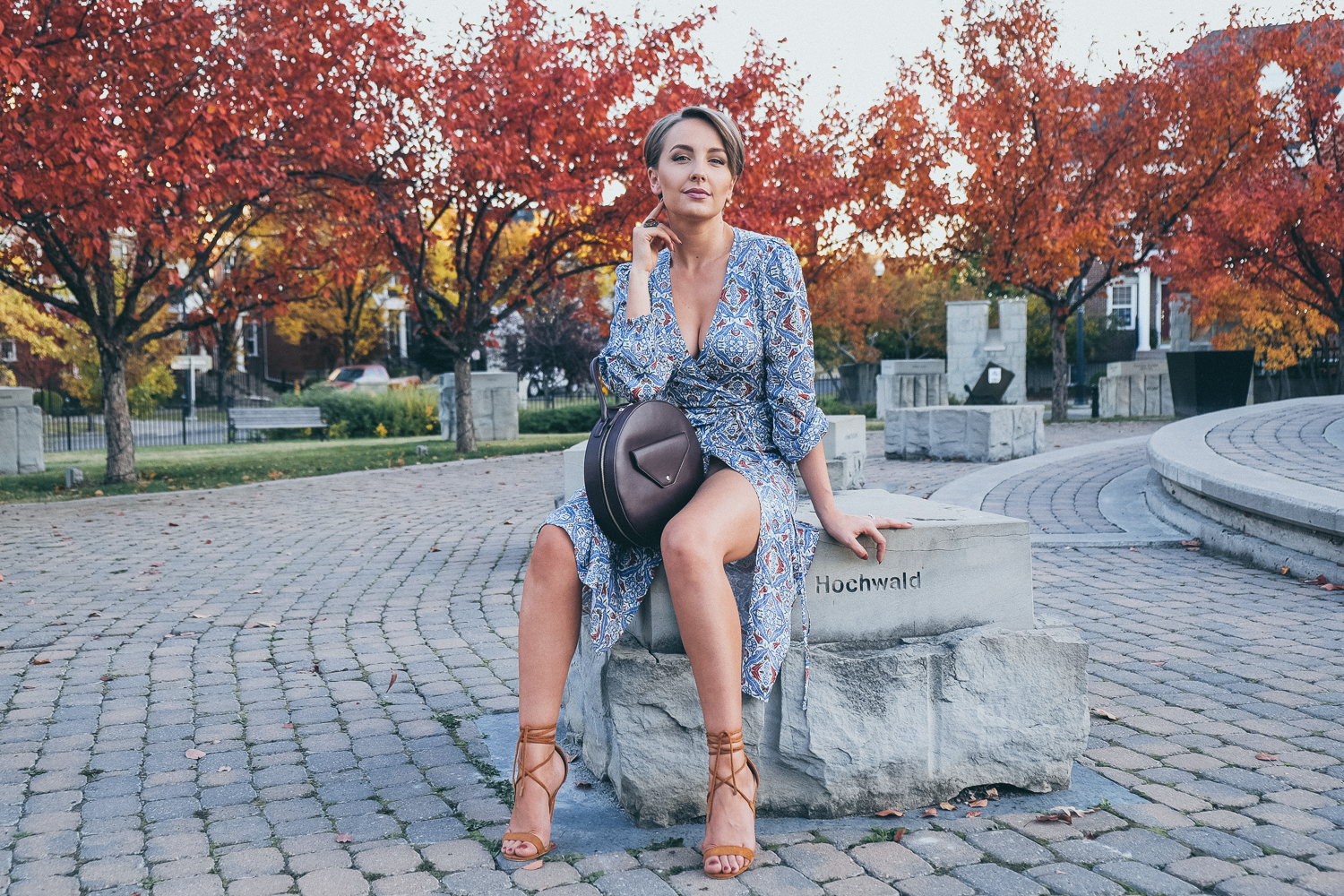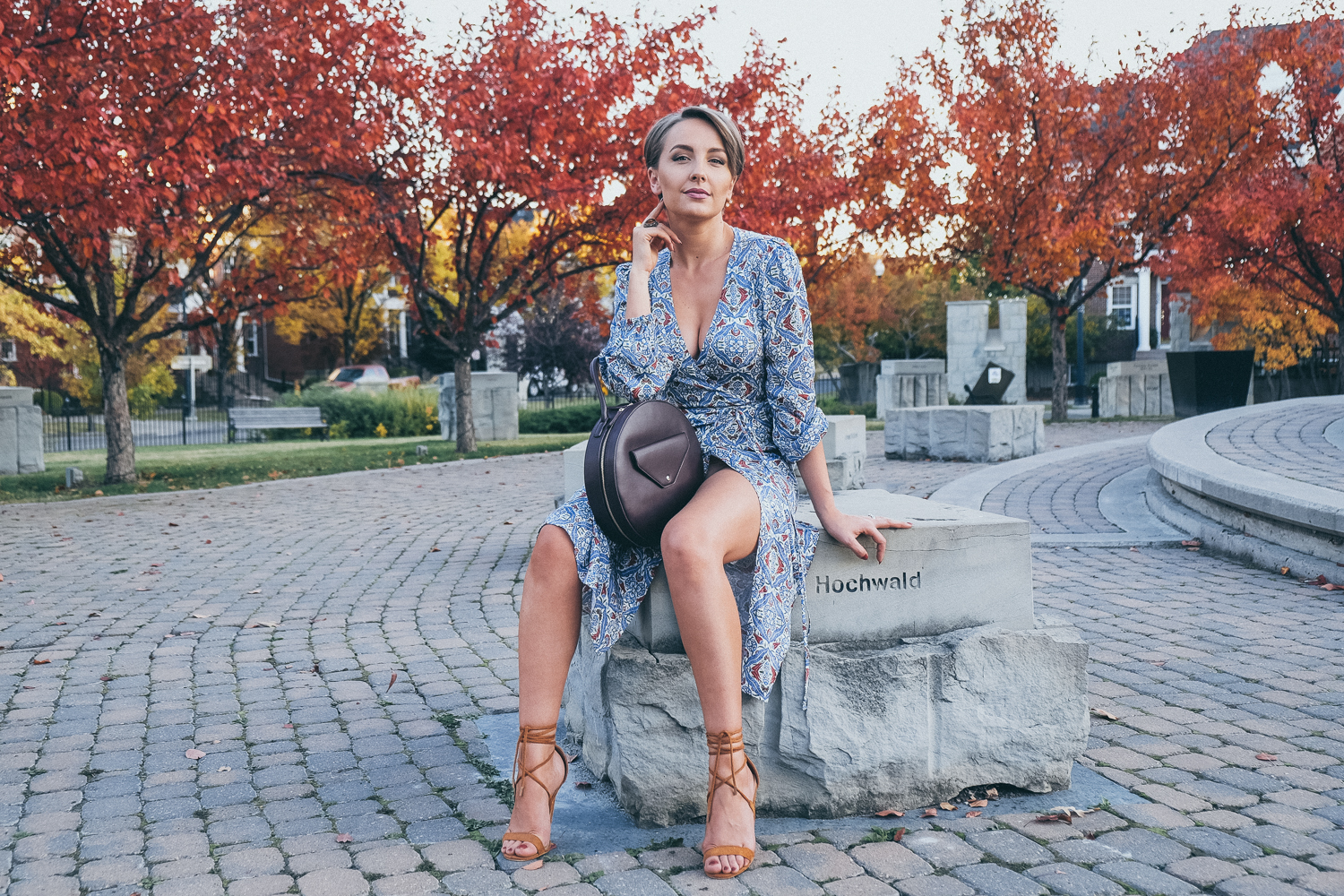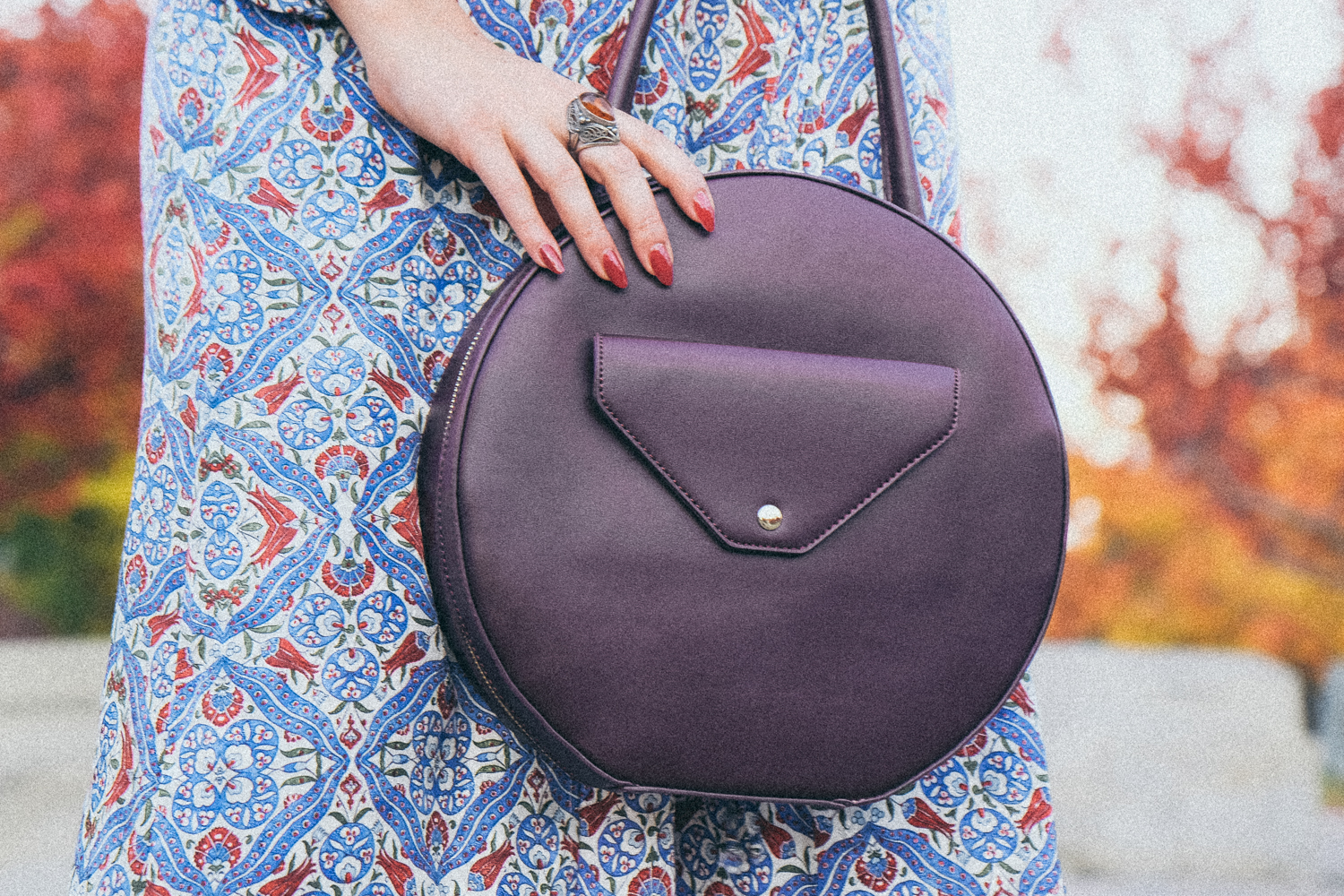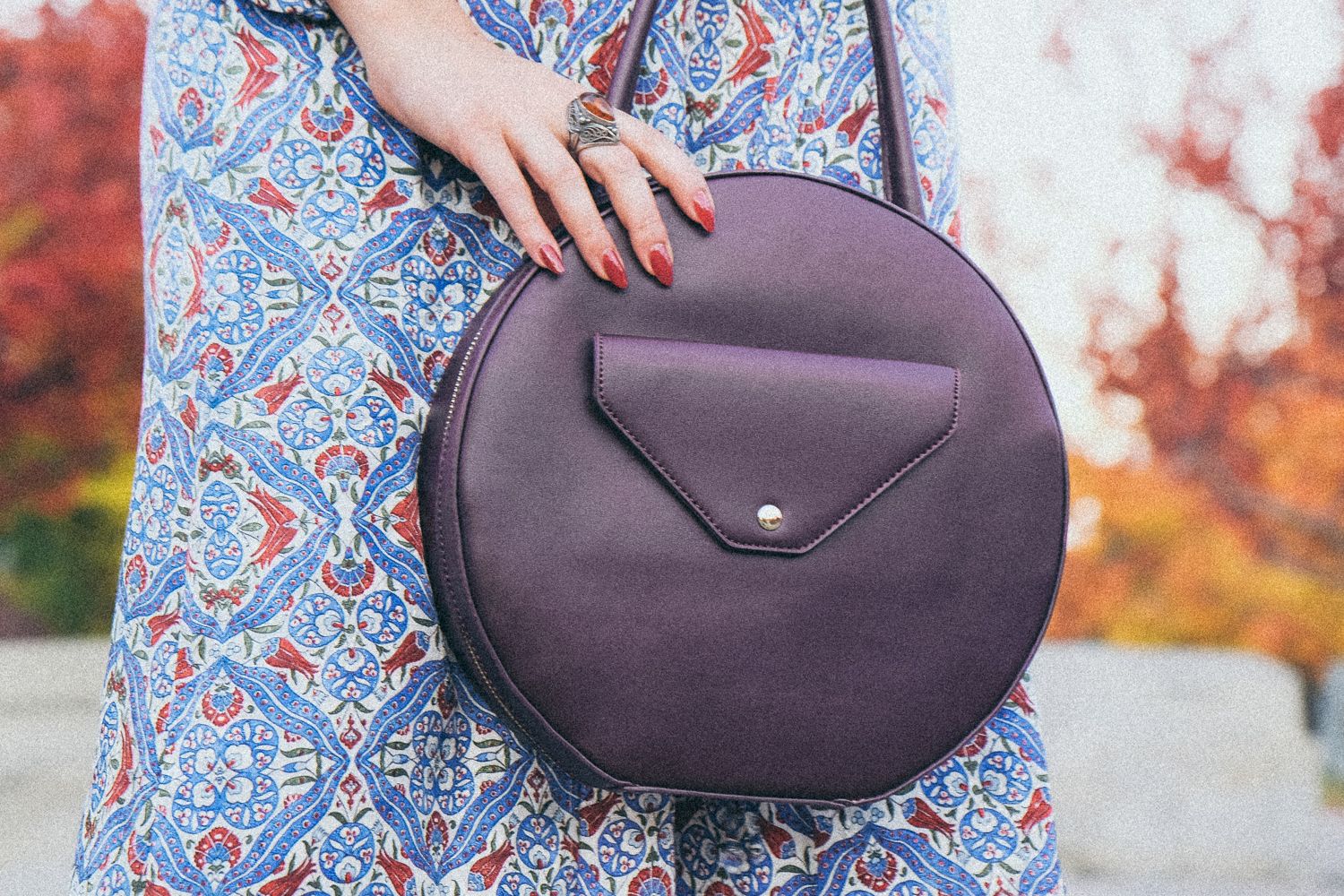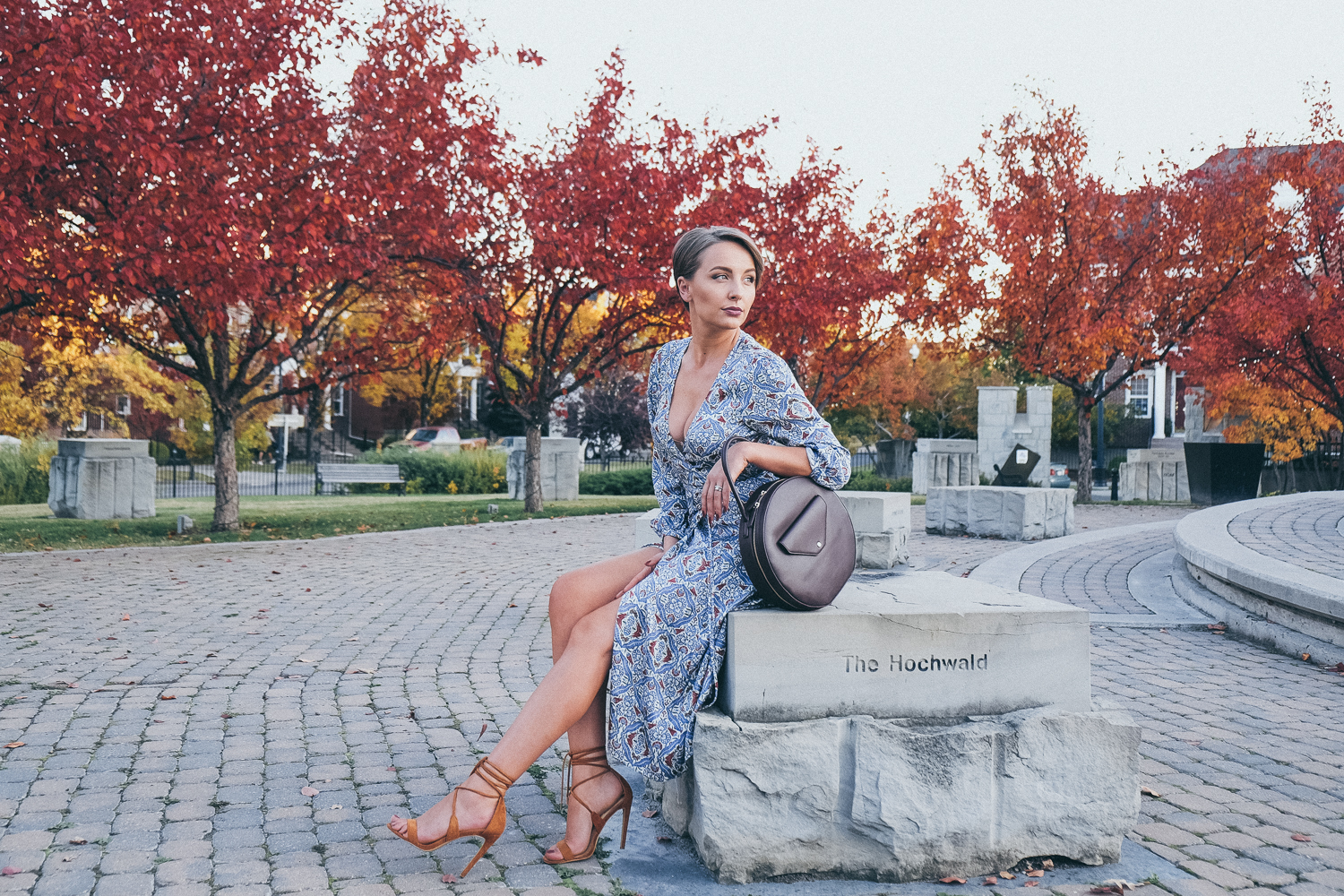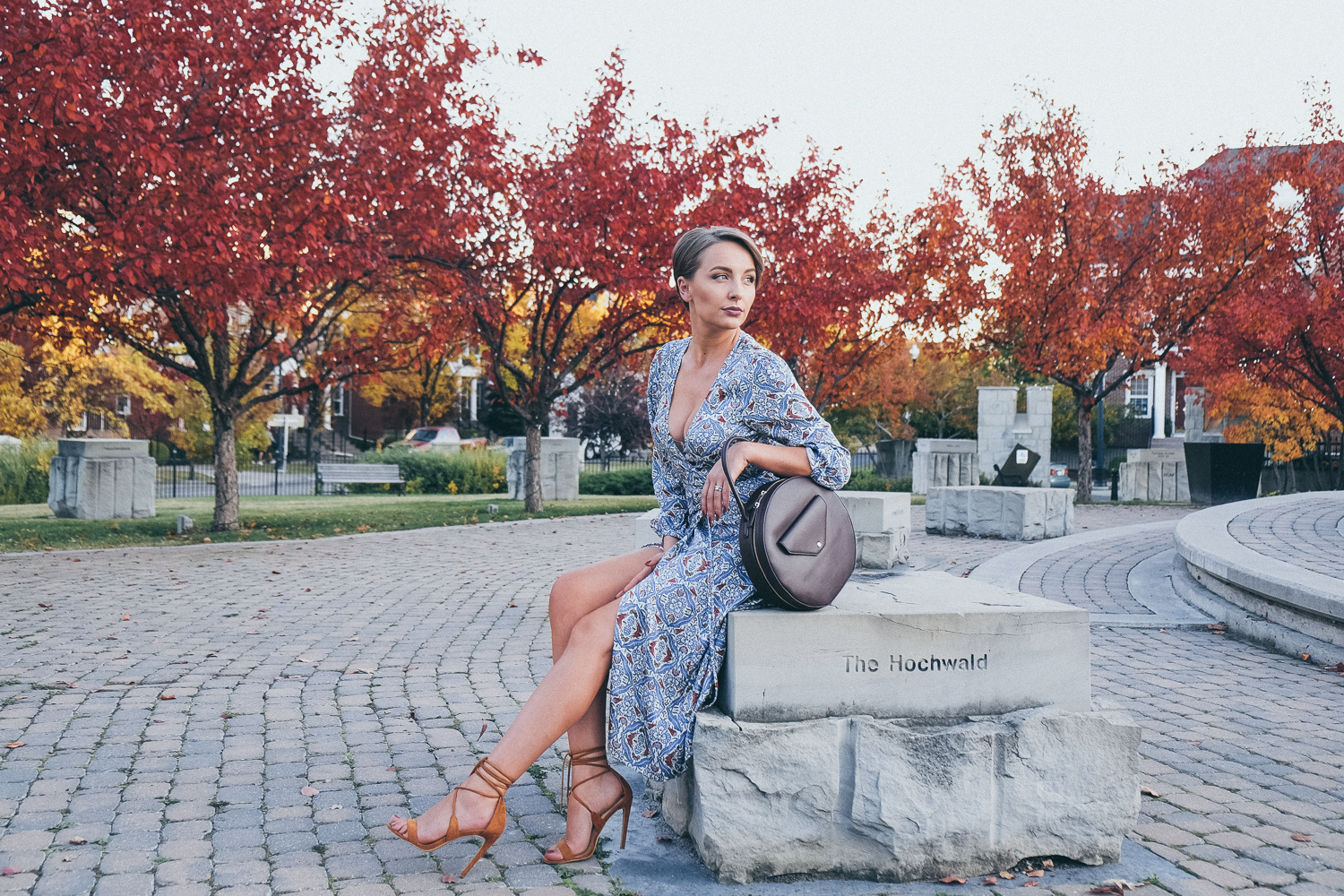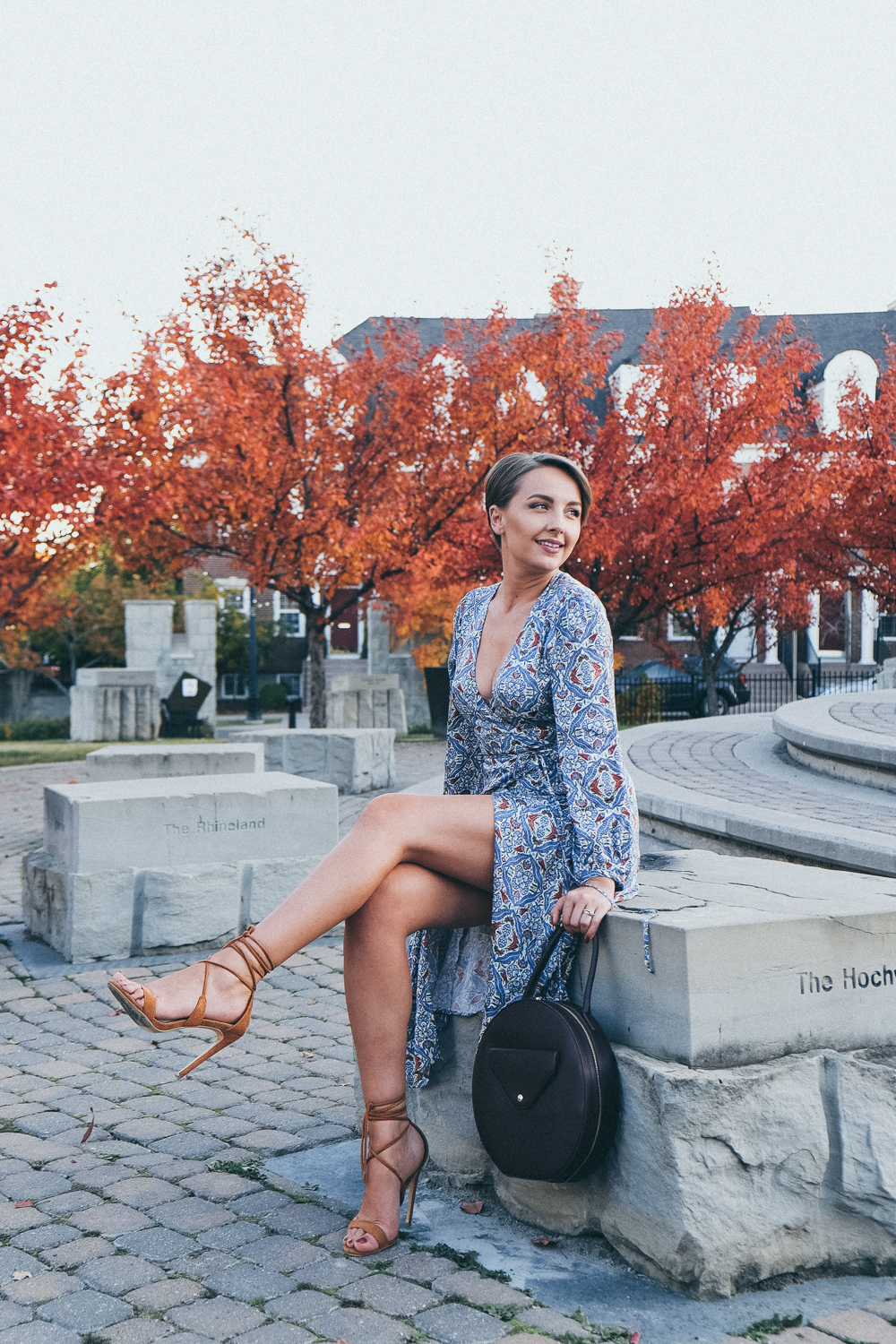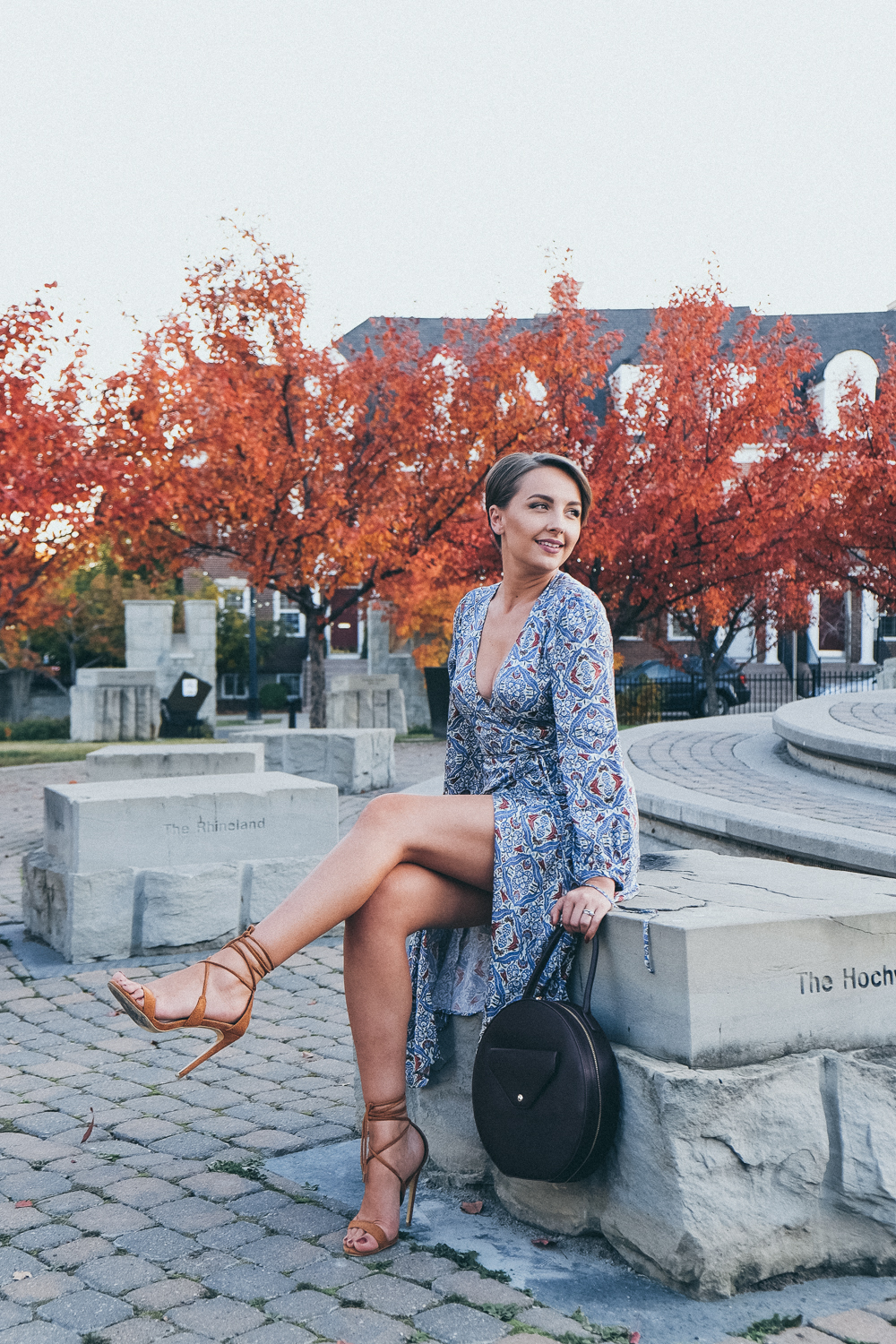 Shop the latest fall floral trend:
And don't forget to share the love:) The dress I am wearing is Zara and you can buy it here.