Disclosure. I advocate for body acceptance and self-love. However, I believe there is always a place for improvement that occasionally requires extra effort. Exercising and respecting a decent healthy diet will definitely help you achieve beautiful results in the long run. However, there will always be some style tricks you can use to polish those results.
Today I decided to approach a very personal fashion matter. I have been told several times (insert modesty) that I have "legs for days". I do not. I am a 5′ 7″ woman with a 9 shoe size. On the rare occasions when I wear flats I look like Popeye's girlfriend. So I fake it. I fake it till I make it. Here are 5 essential tricks you should use to get longer and slimmer legs:
I love a pair of extra long palazzo trousers worn with platform sandals which are smartly hidden under the floor-grazing hemline. You can use the same easy trick with your favourite flared jeans. The secret is the invisible high platform that will add a few inches to your legs.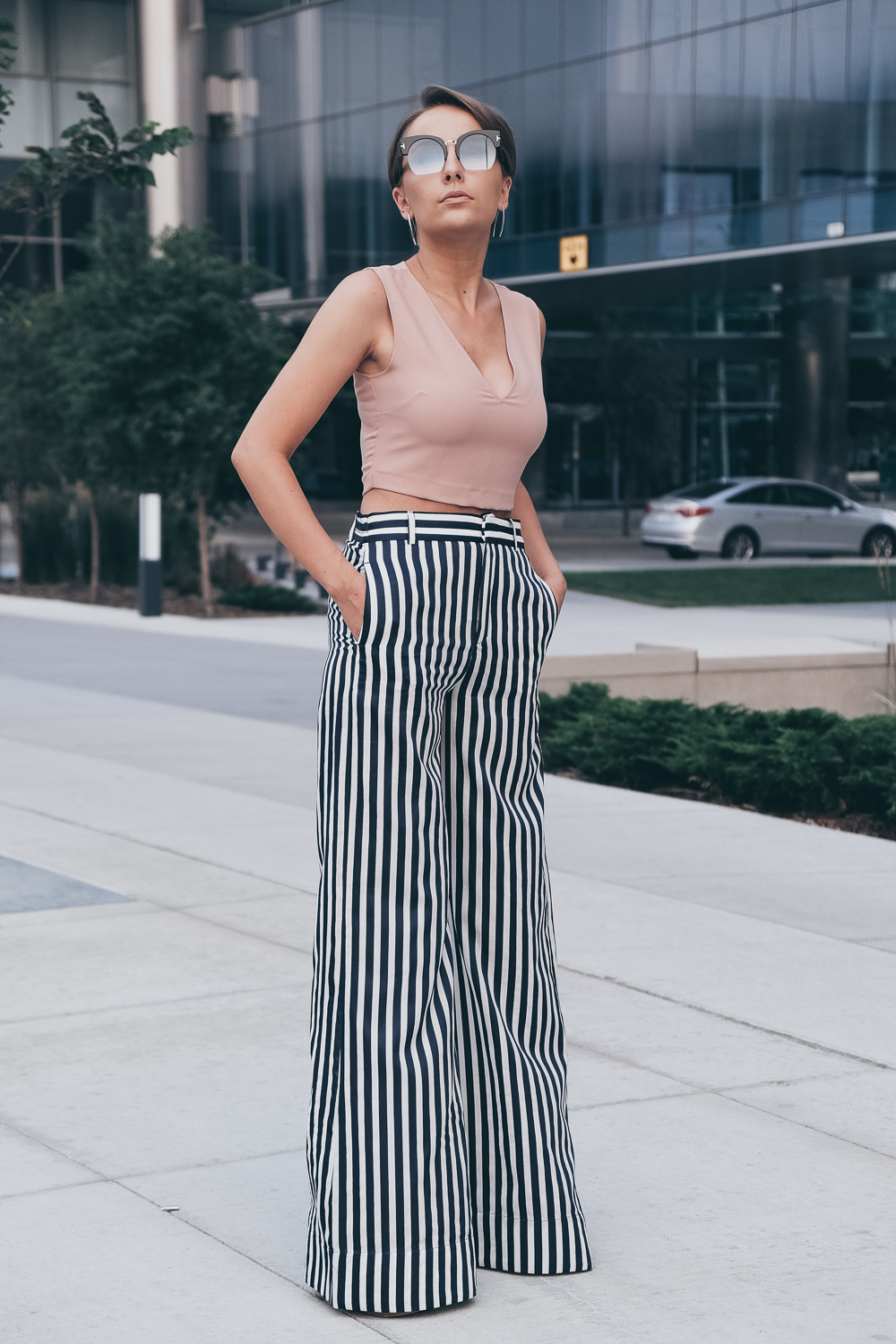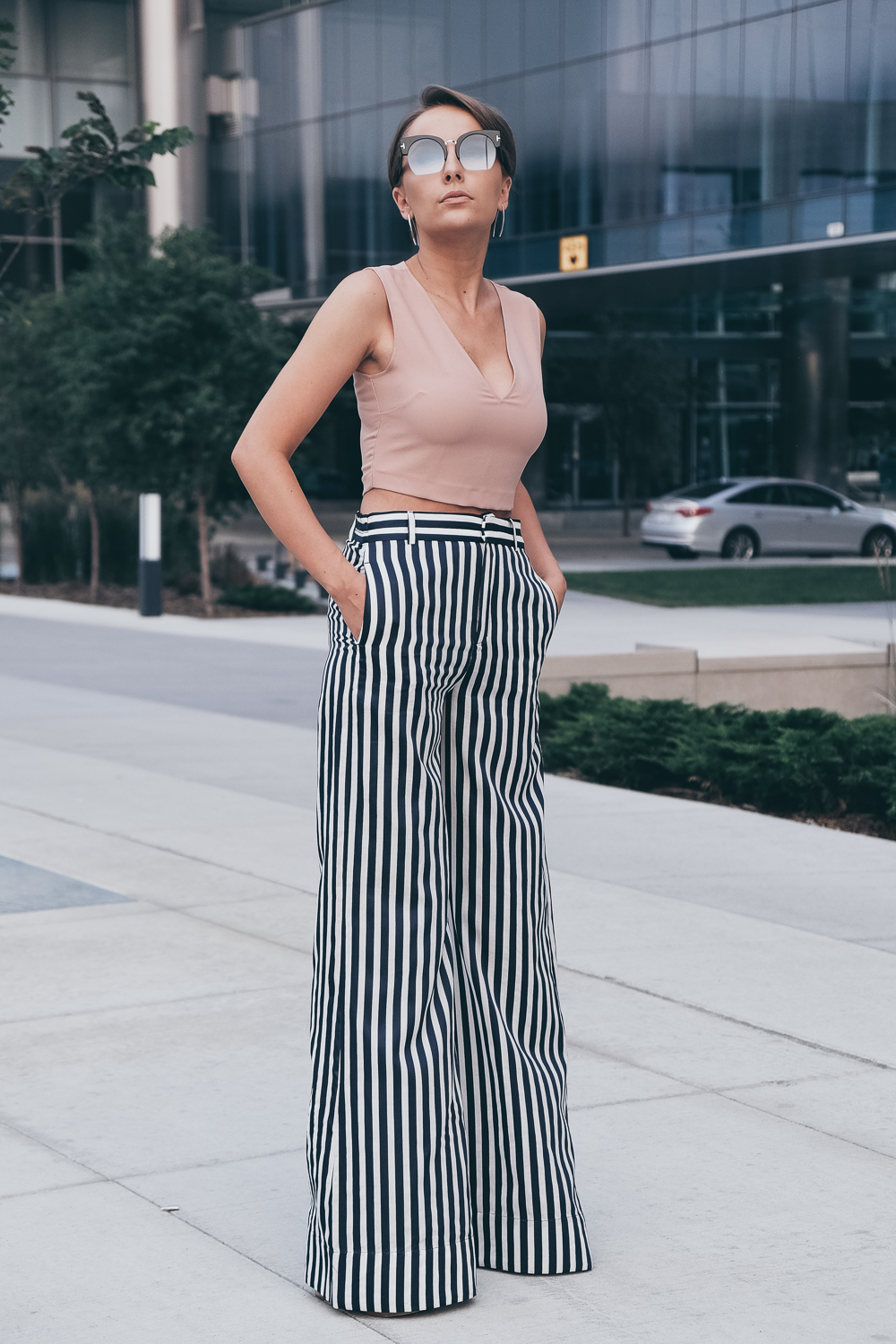 Long, vertical stripes are a slimming pattern that draws the eye up and down. They instantly elongate your body by creating the illusion of height.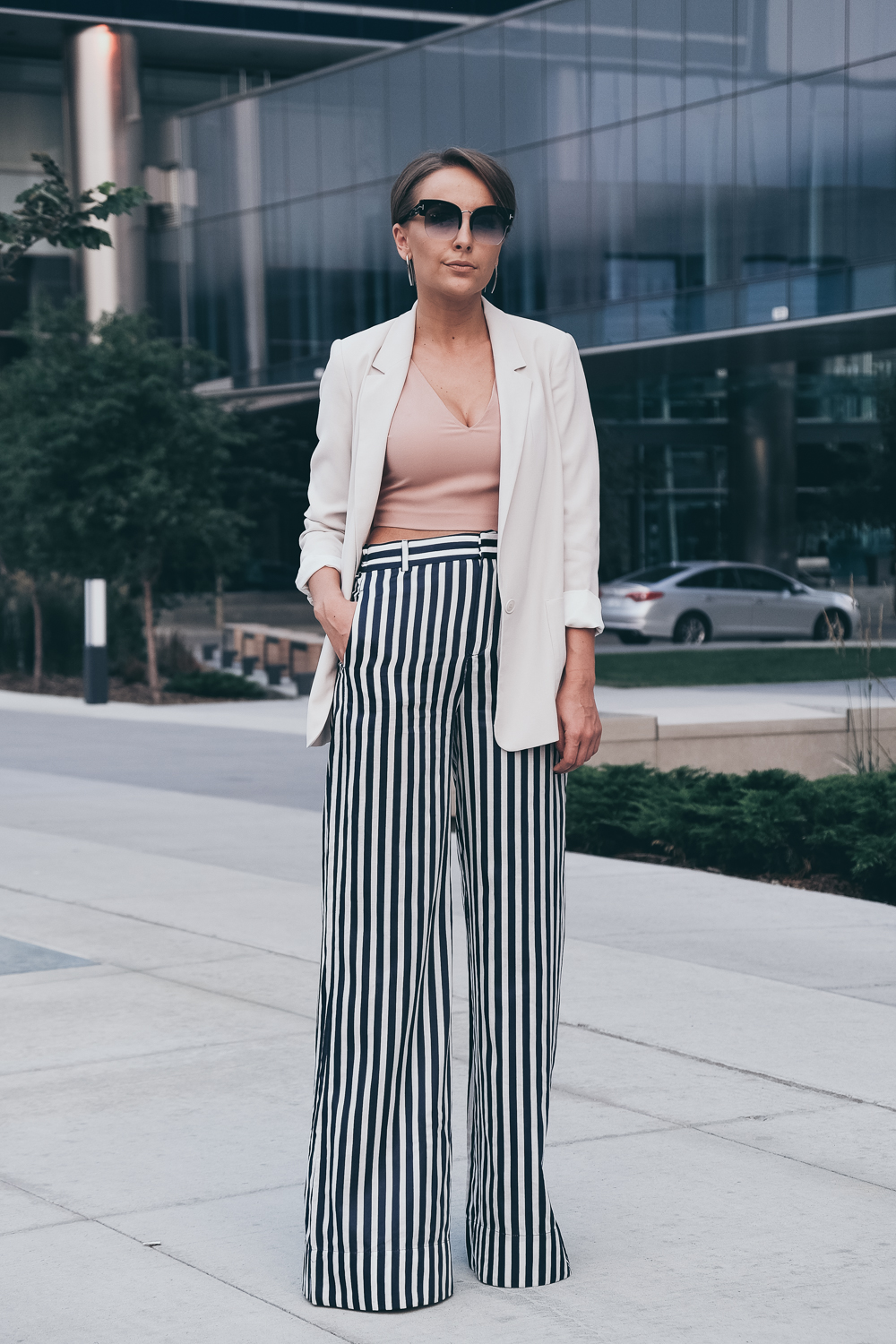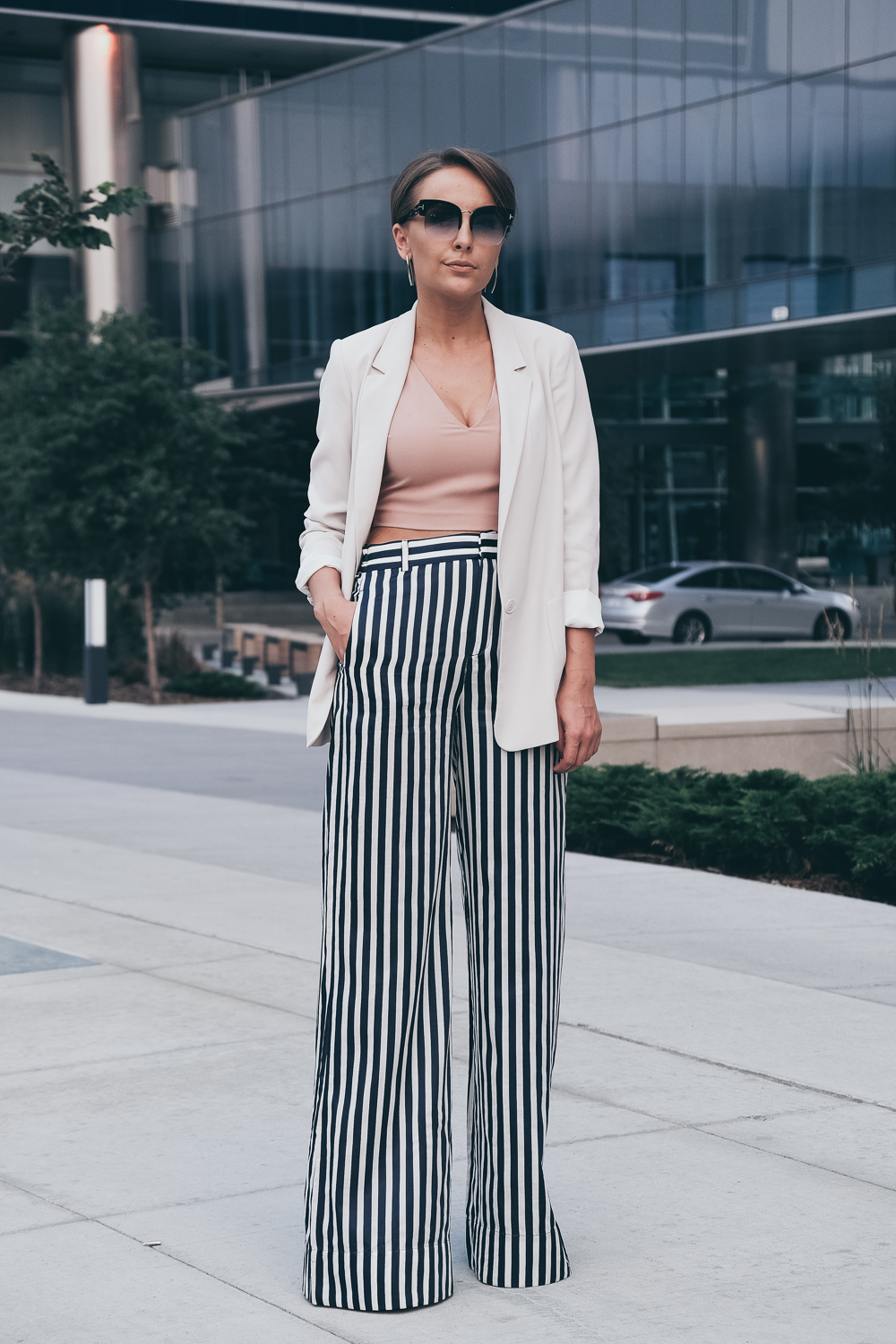 You will never go wrong with a higher waistline that will visually extend your silhouette. Don't forget to balance it down with a blazer to avoid a distorted look.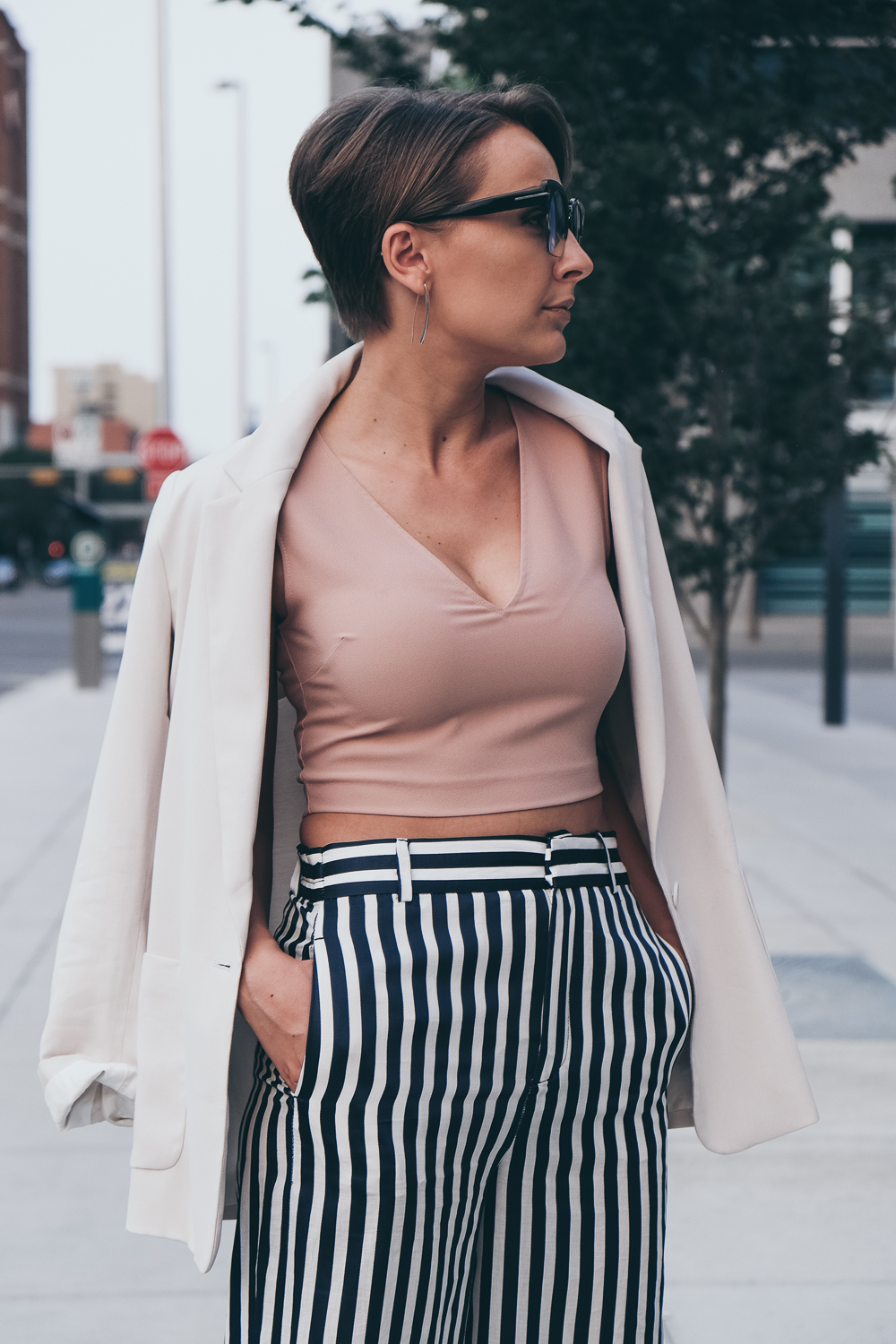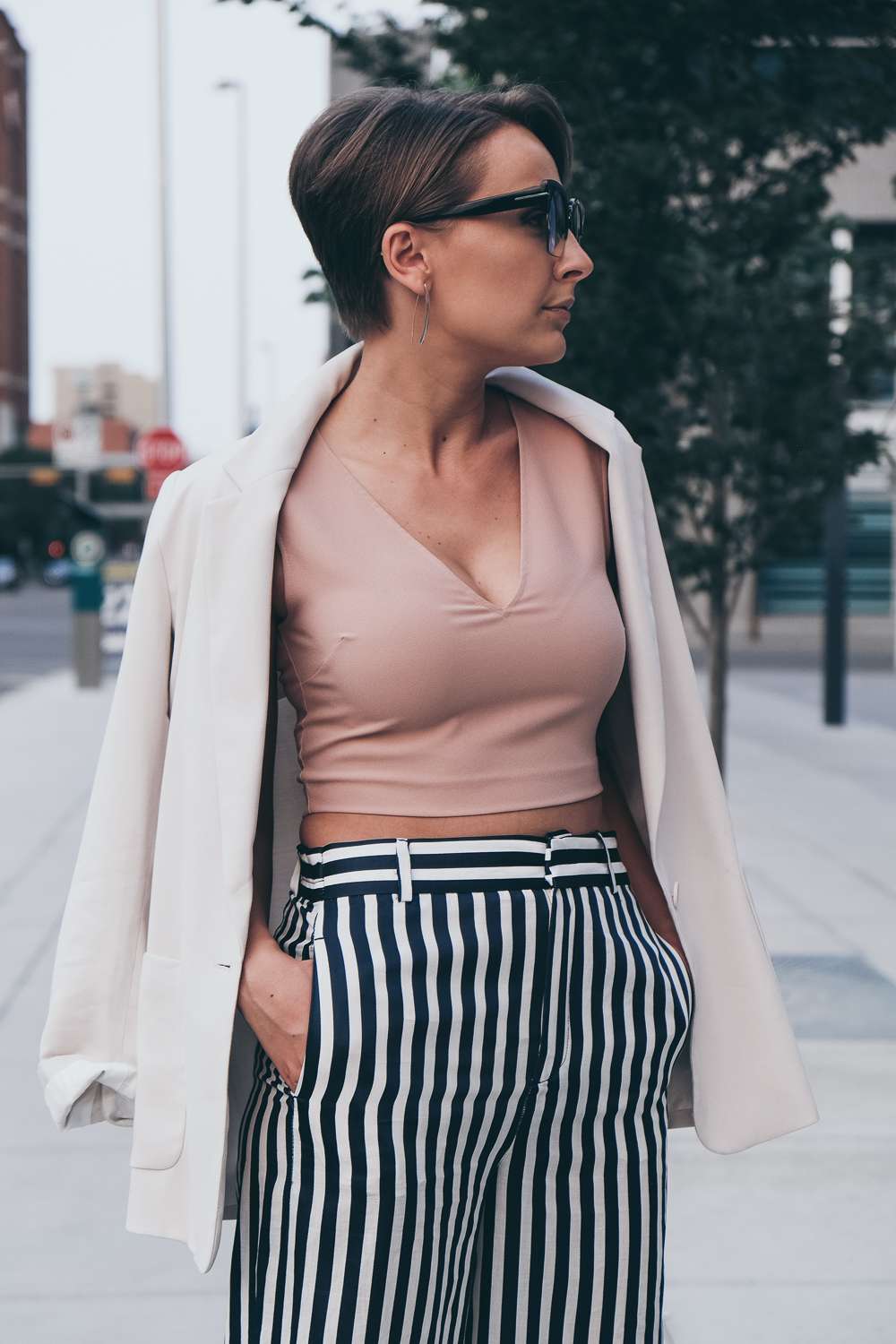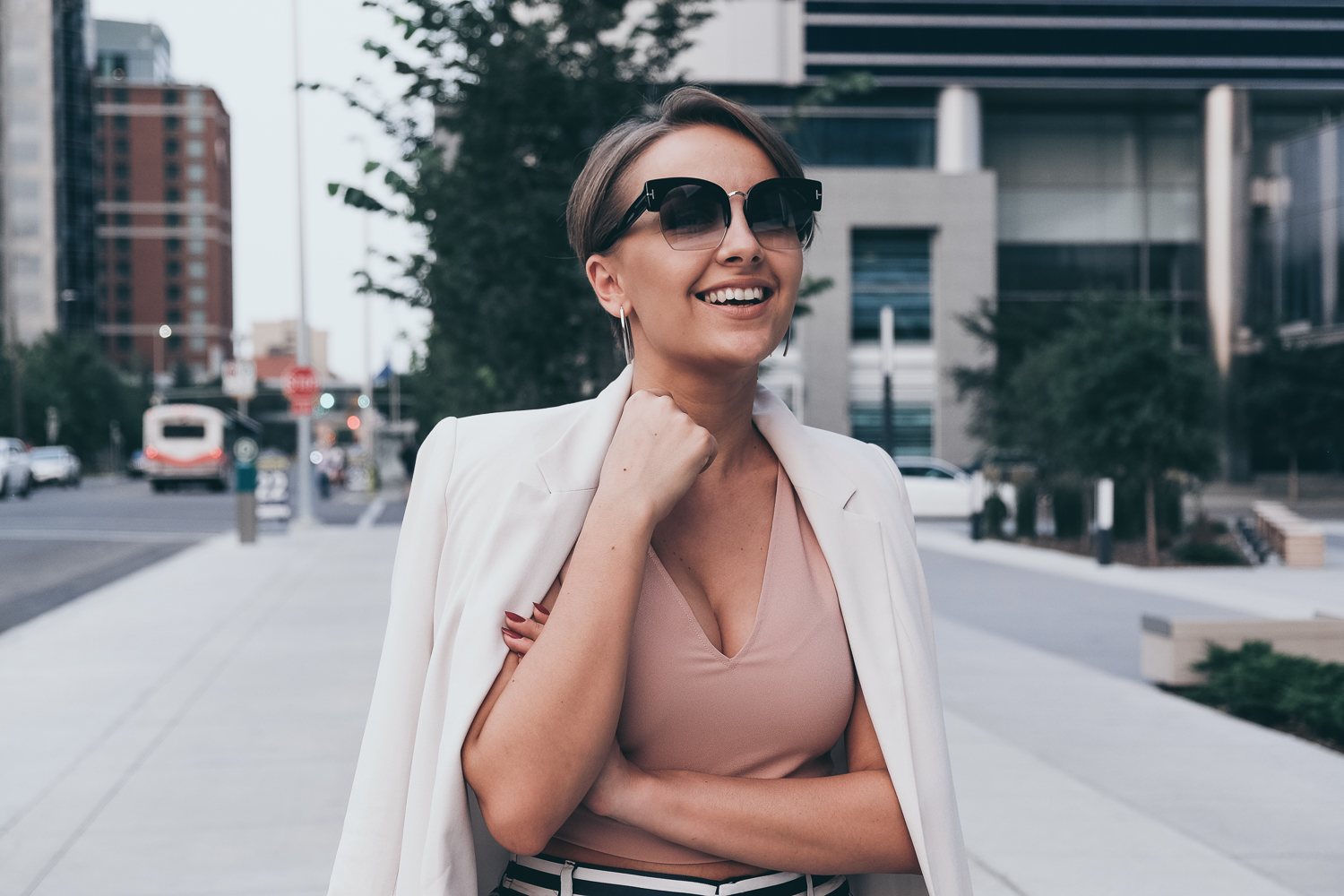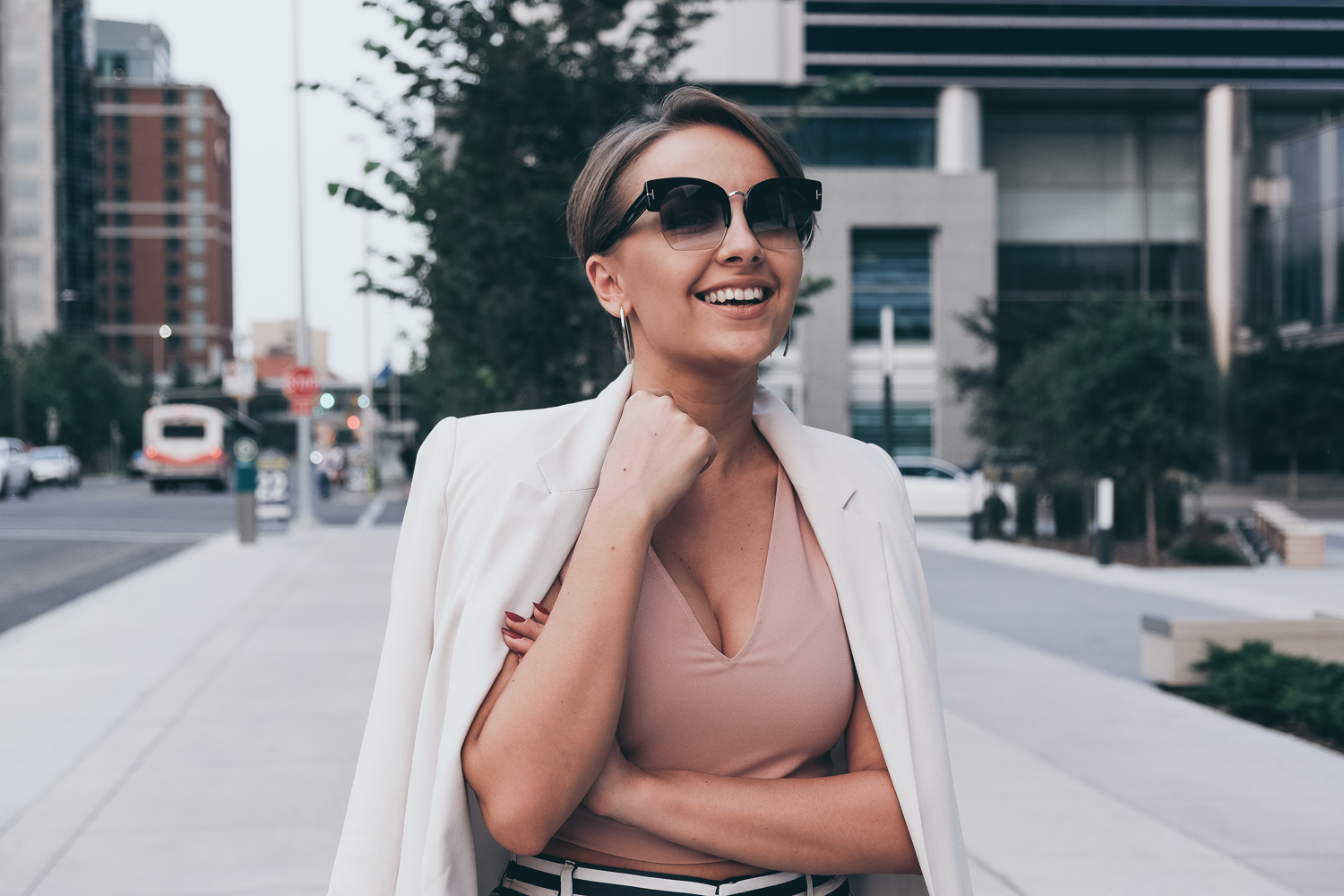 Avoid knee-long skirts with a perfectly straight trimming. Instead, choose a wrap tulip skirt with an asymmetric hem. It will reveal more skin and make your gams look longer.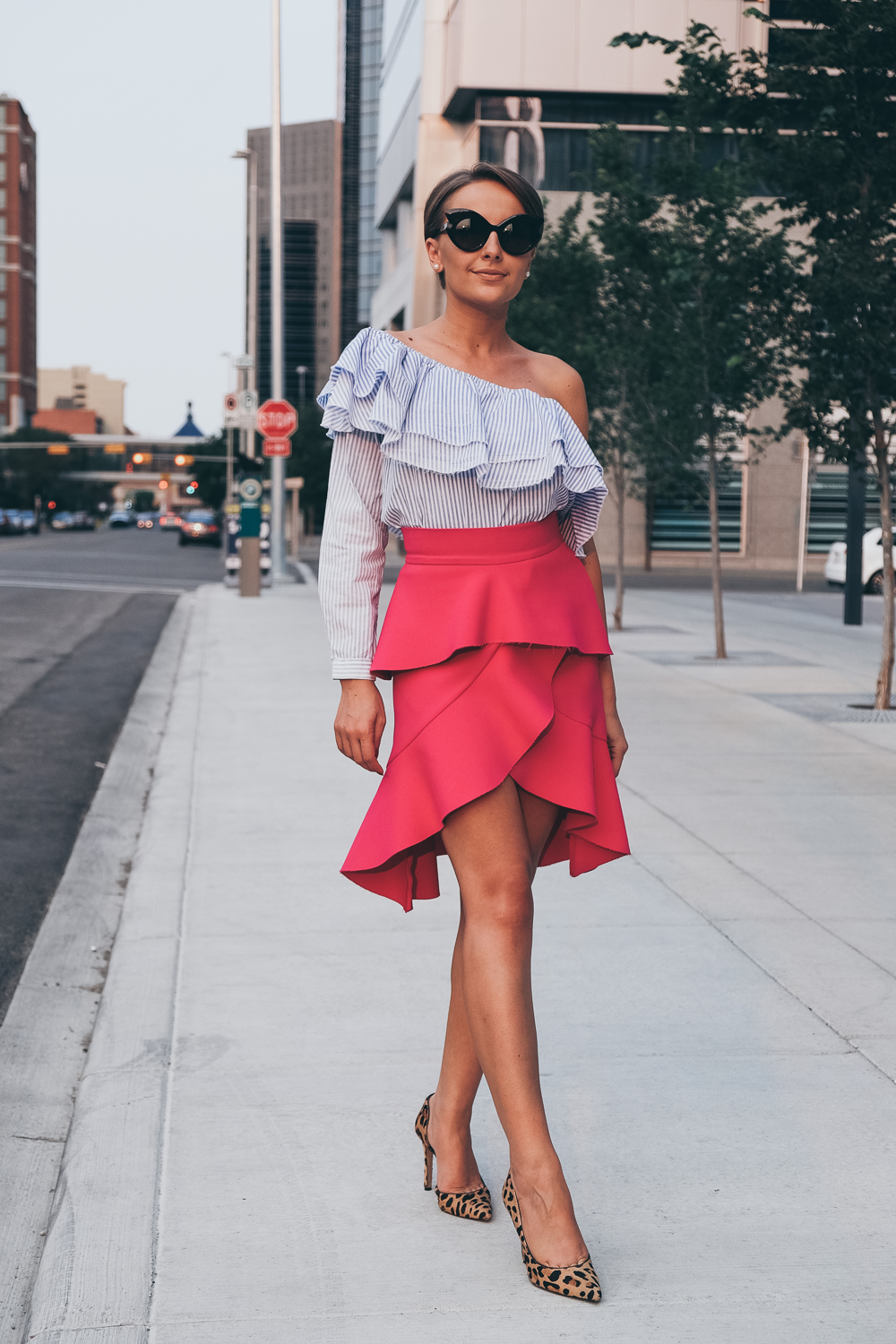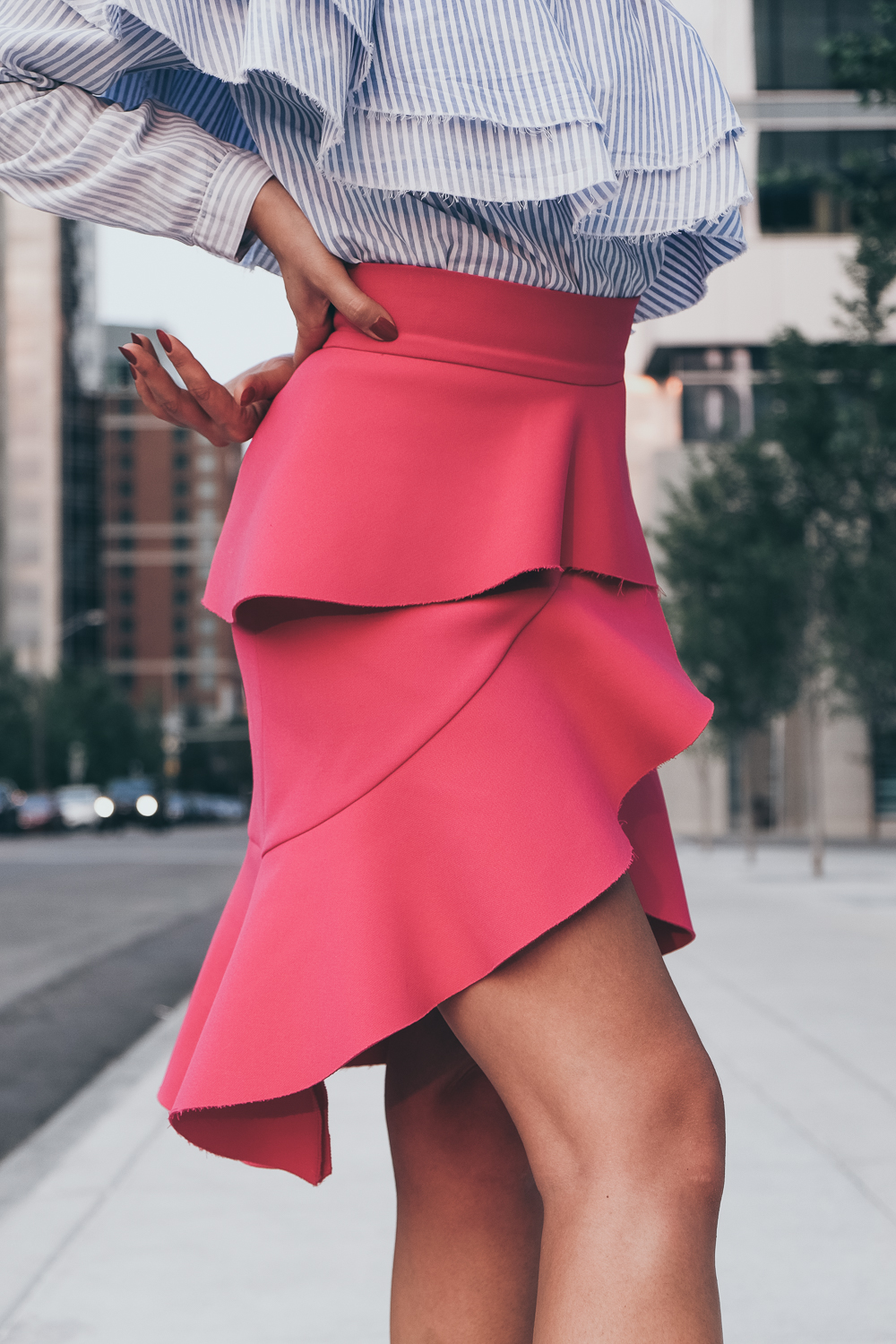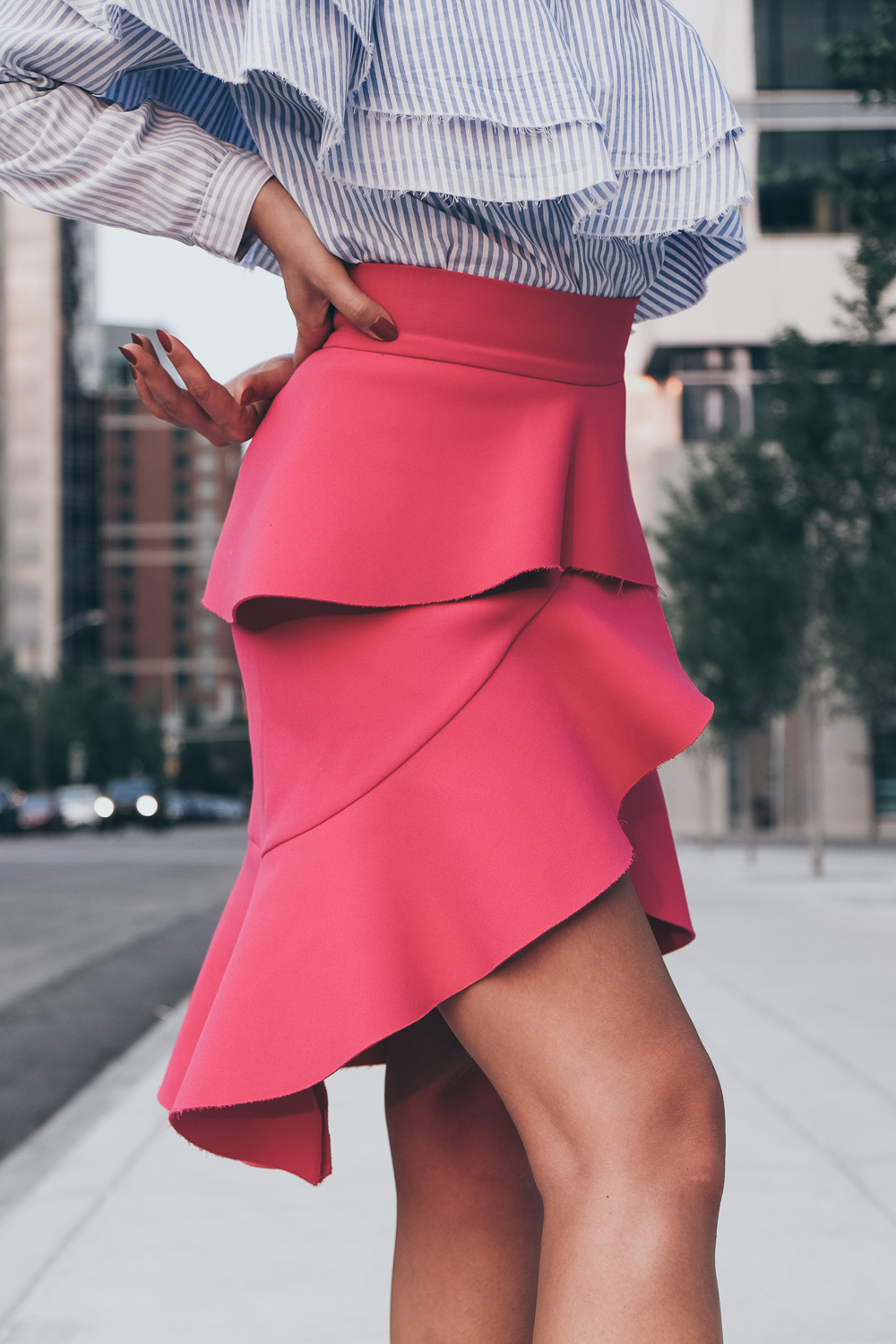 Stop wearing almond toe shoes or worse – Mary Janes. There is nothing more flattering than a pointy toe alluring stiletto. A D'Orsay style with a low vamp will expose your foot even more. Nude is the perfect colour for incredible length but you can always replace it with your favourite pattern.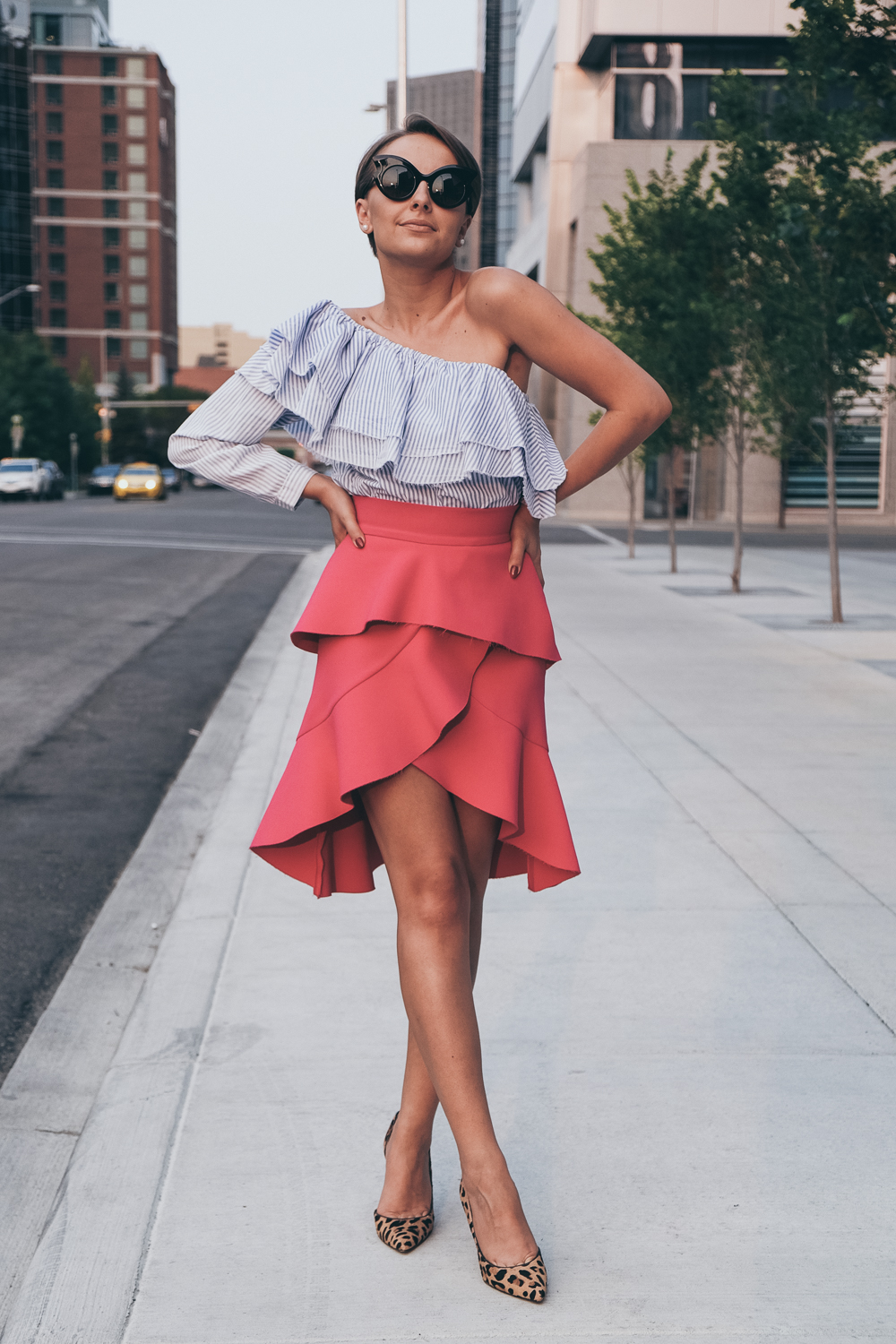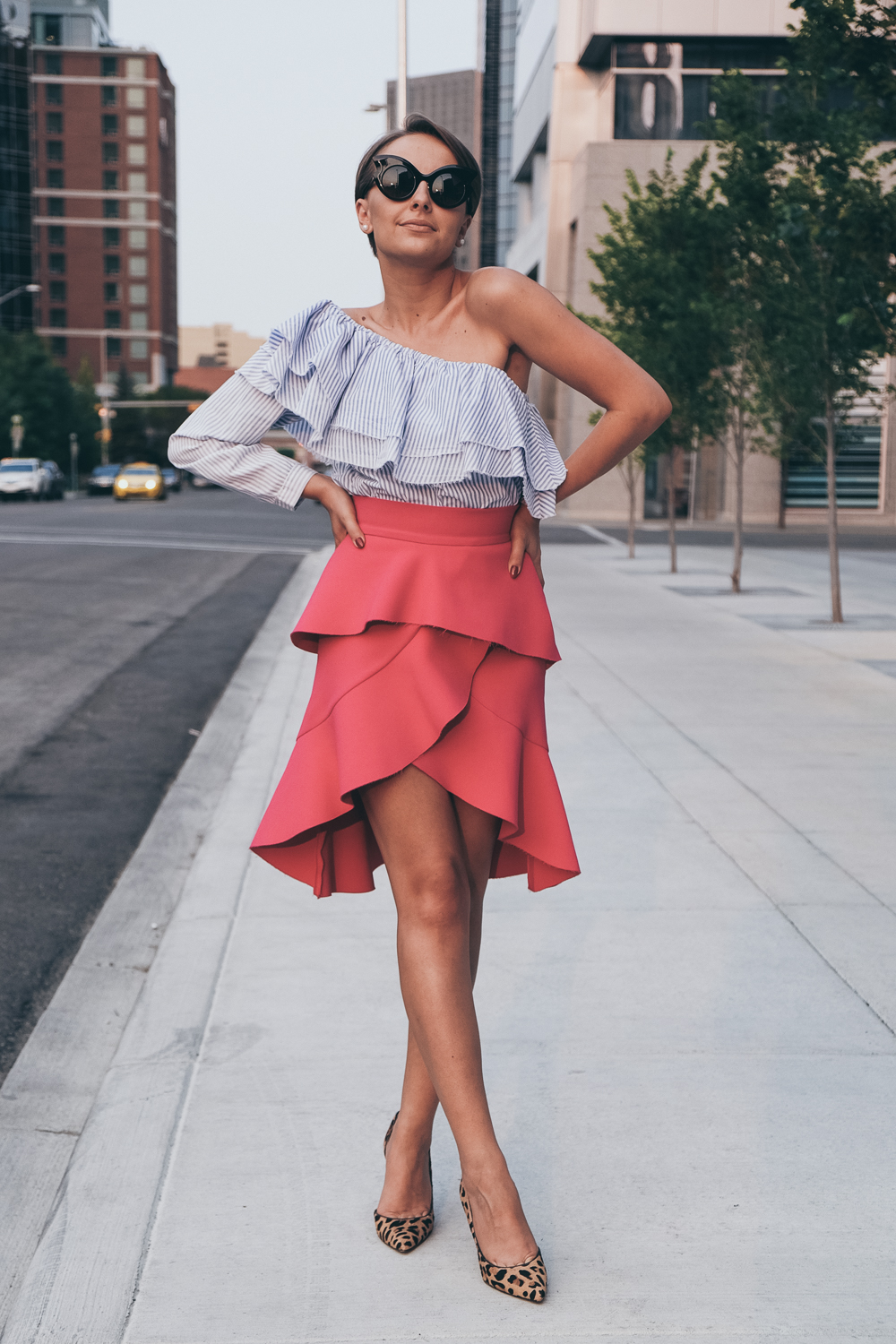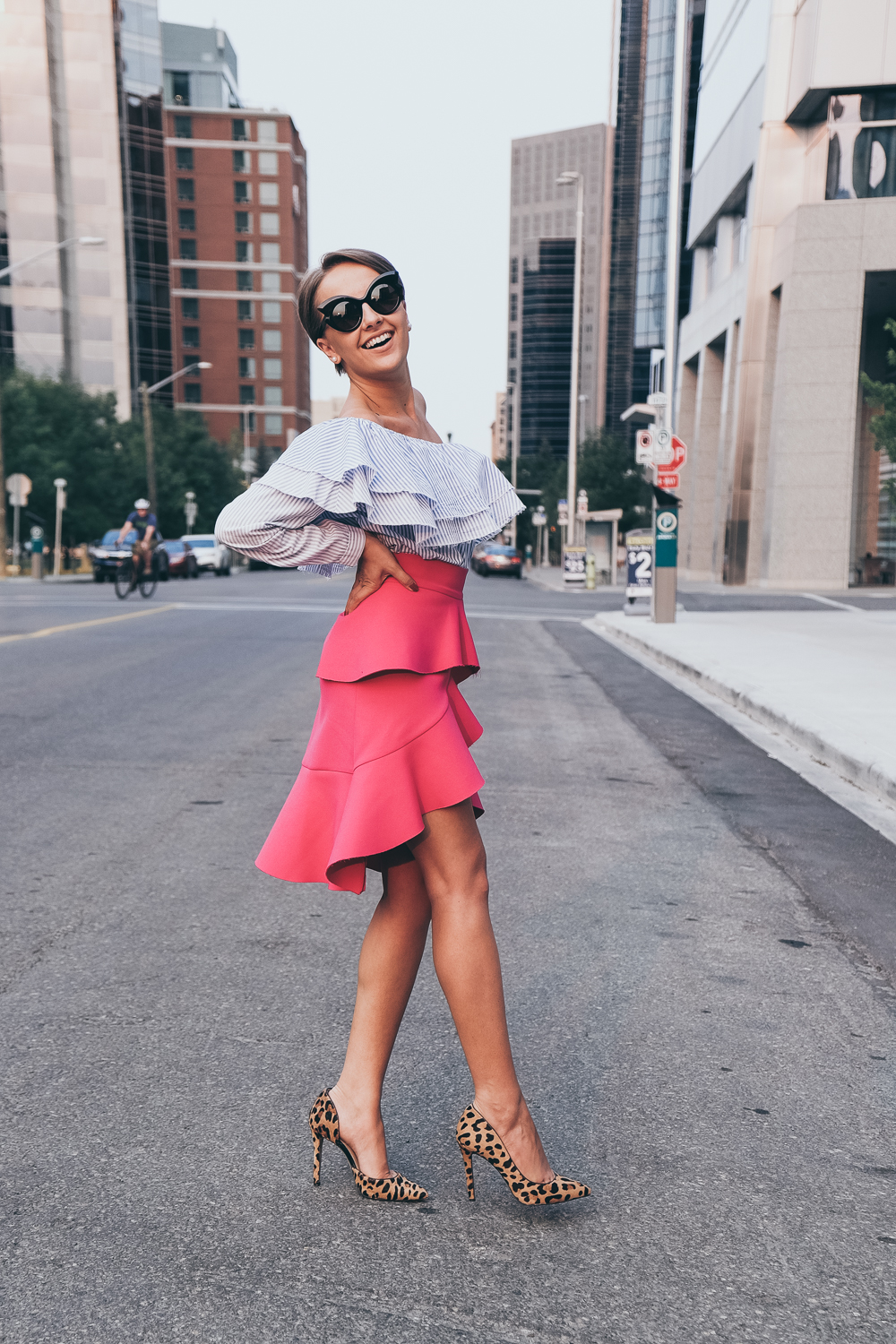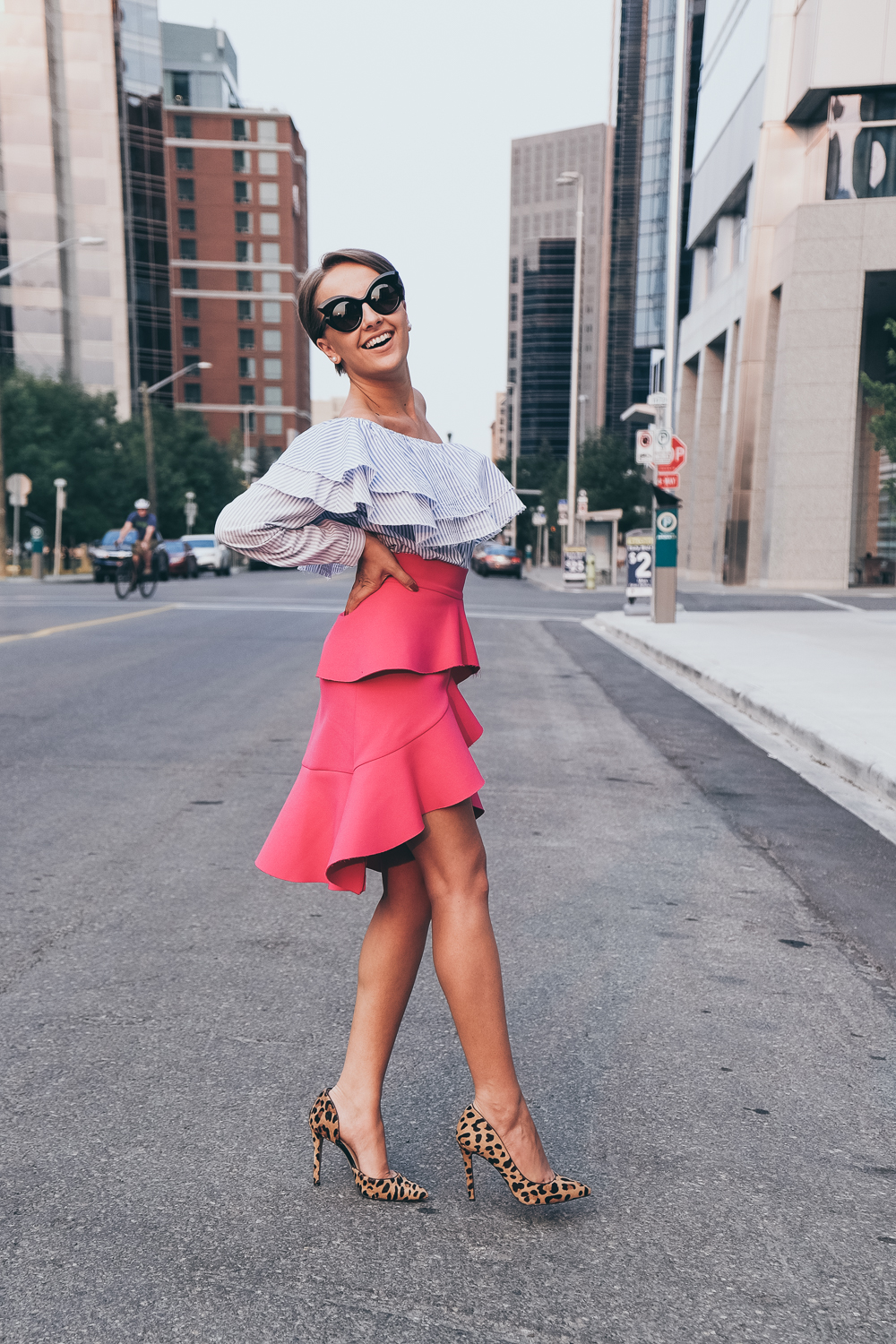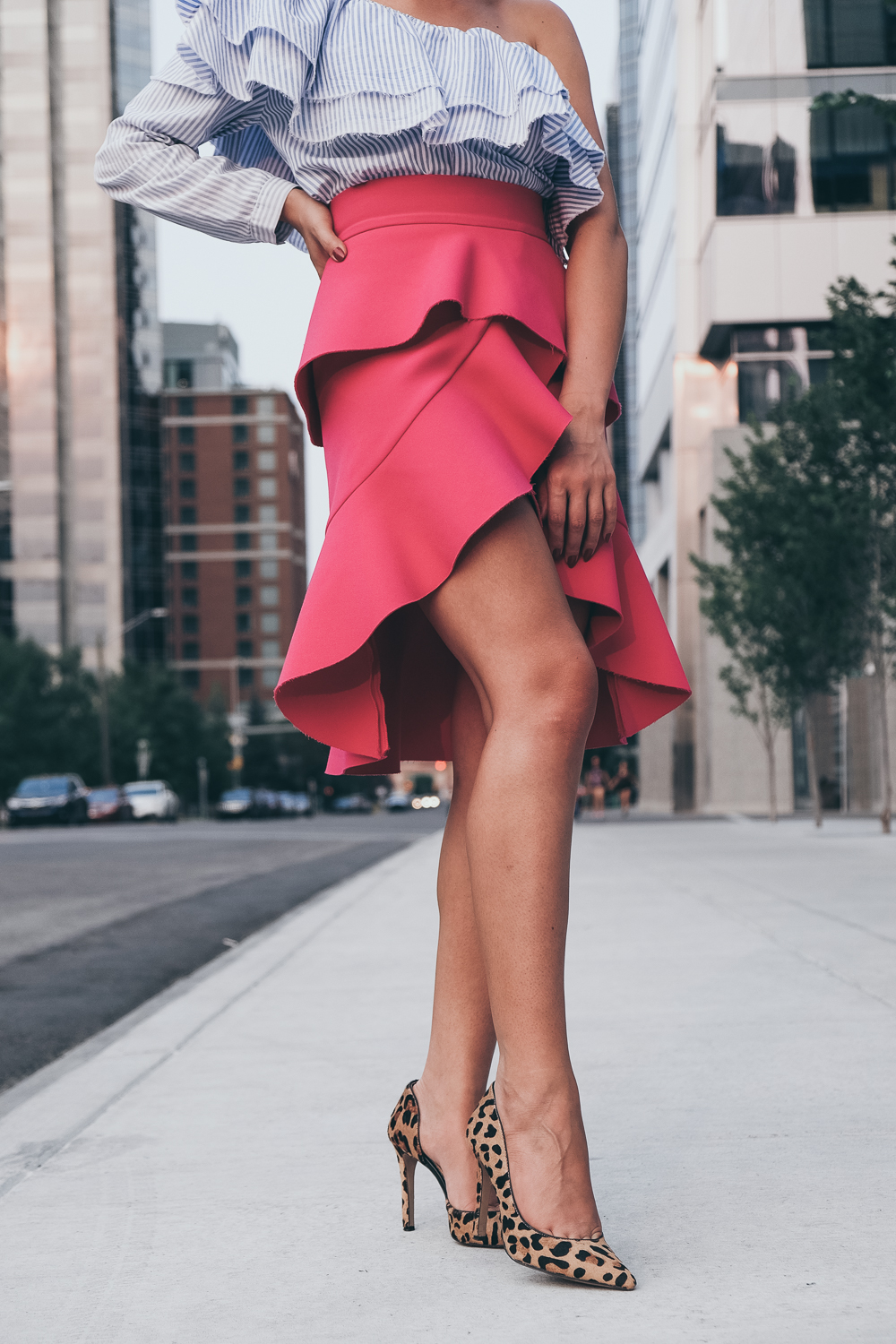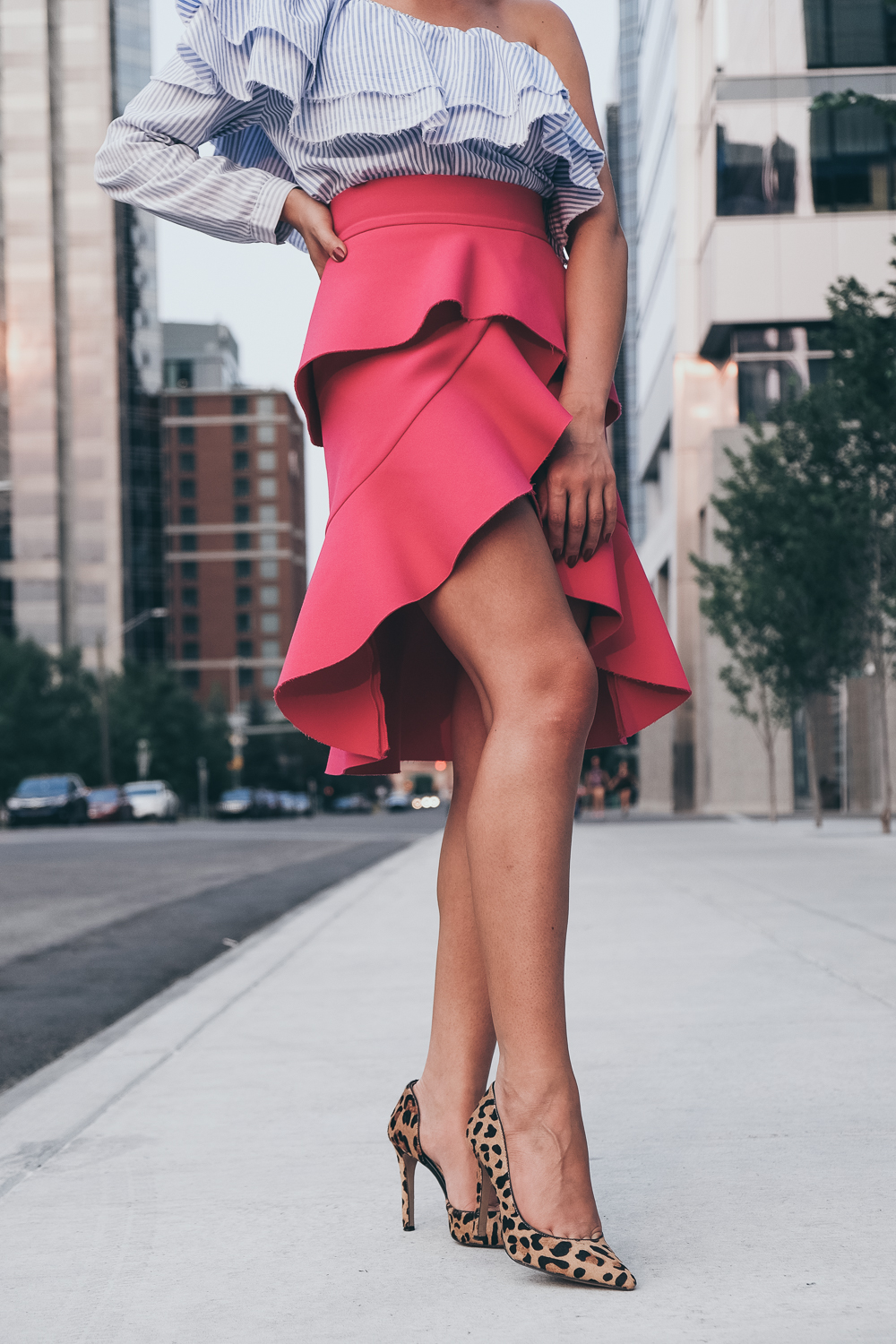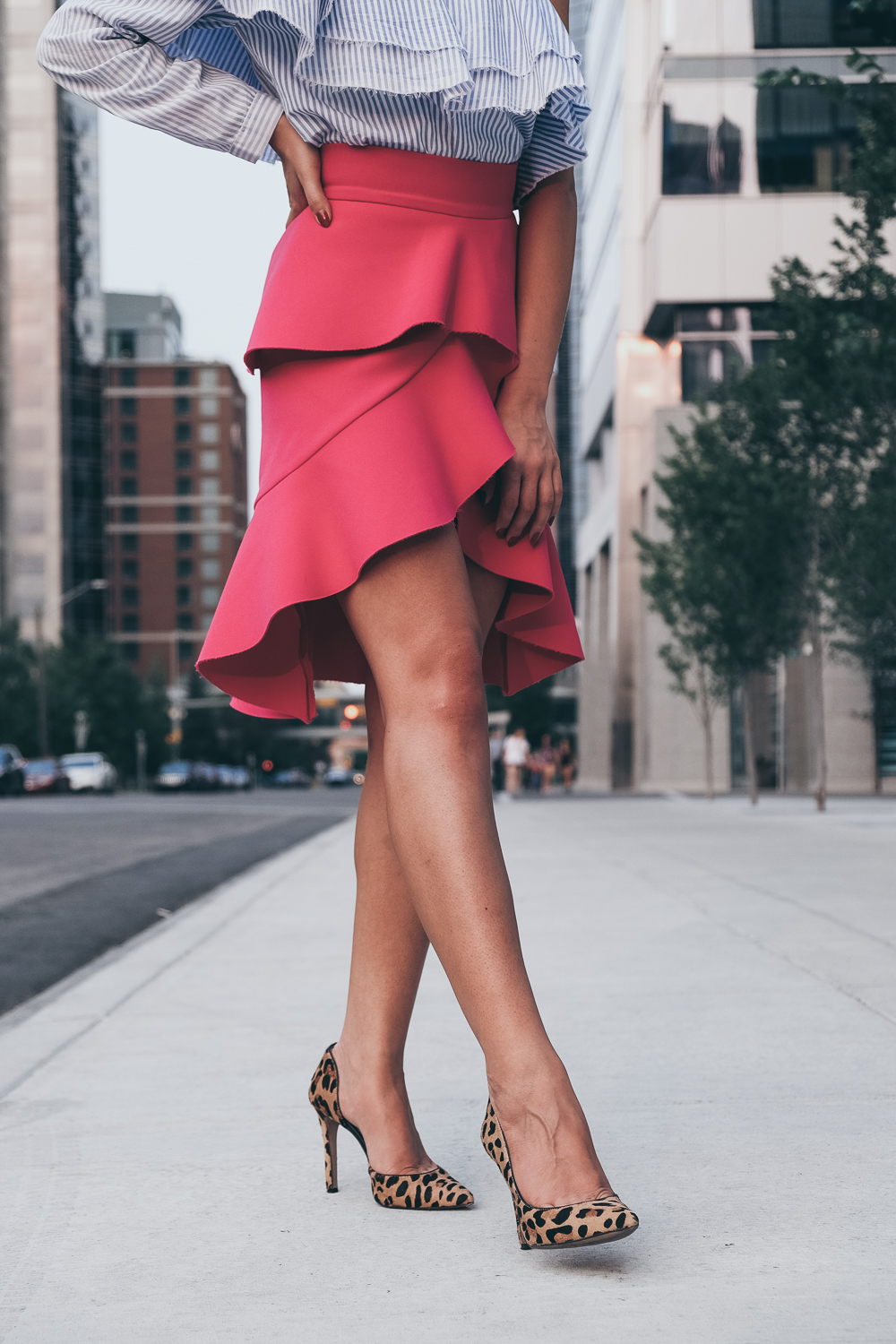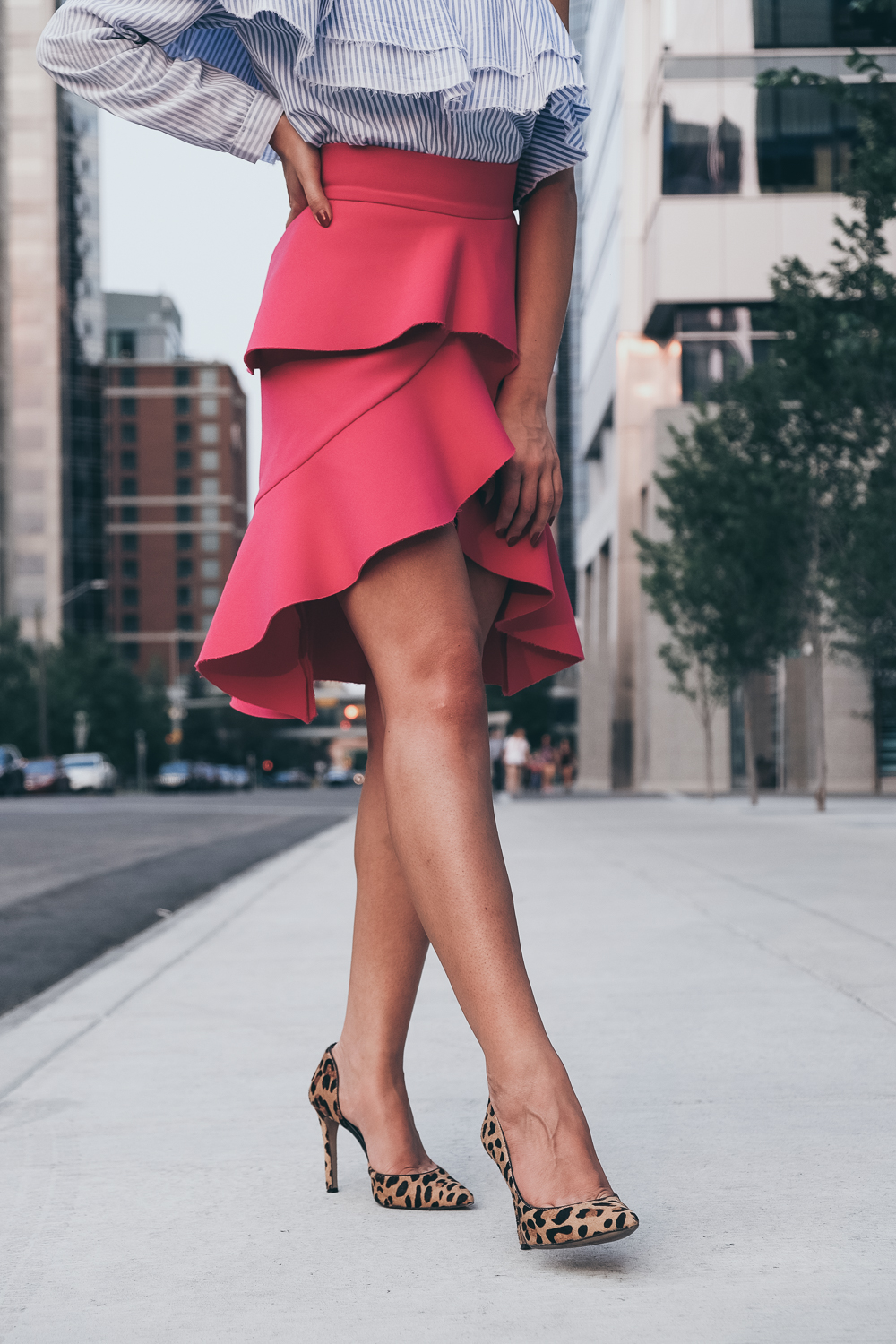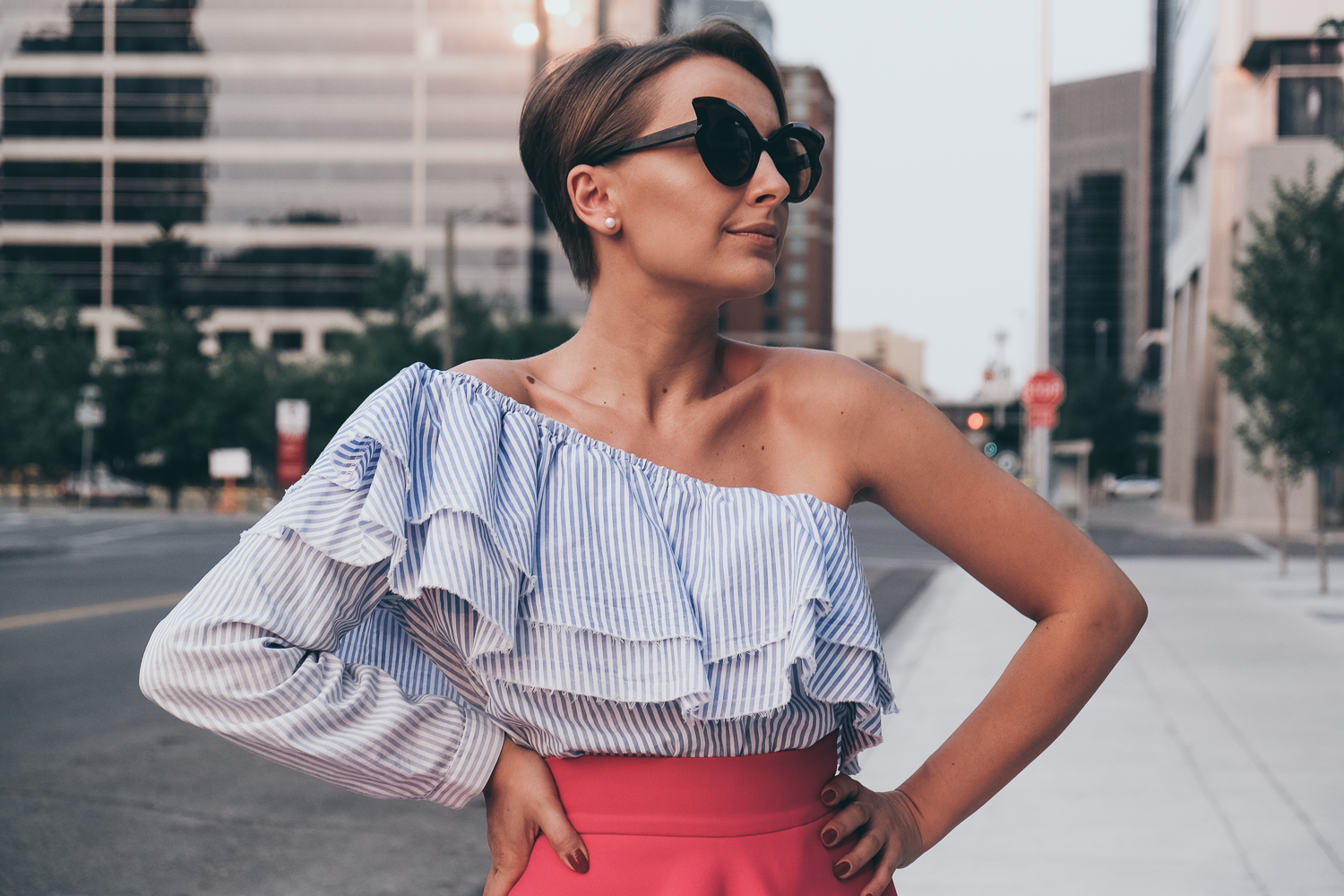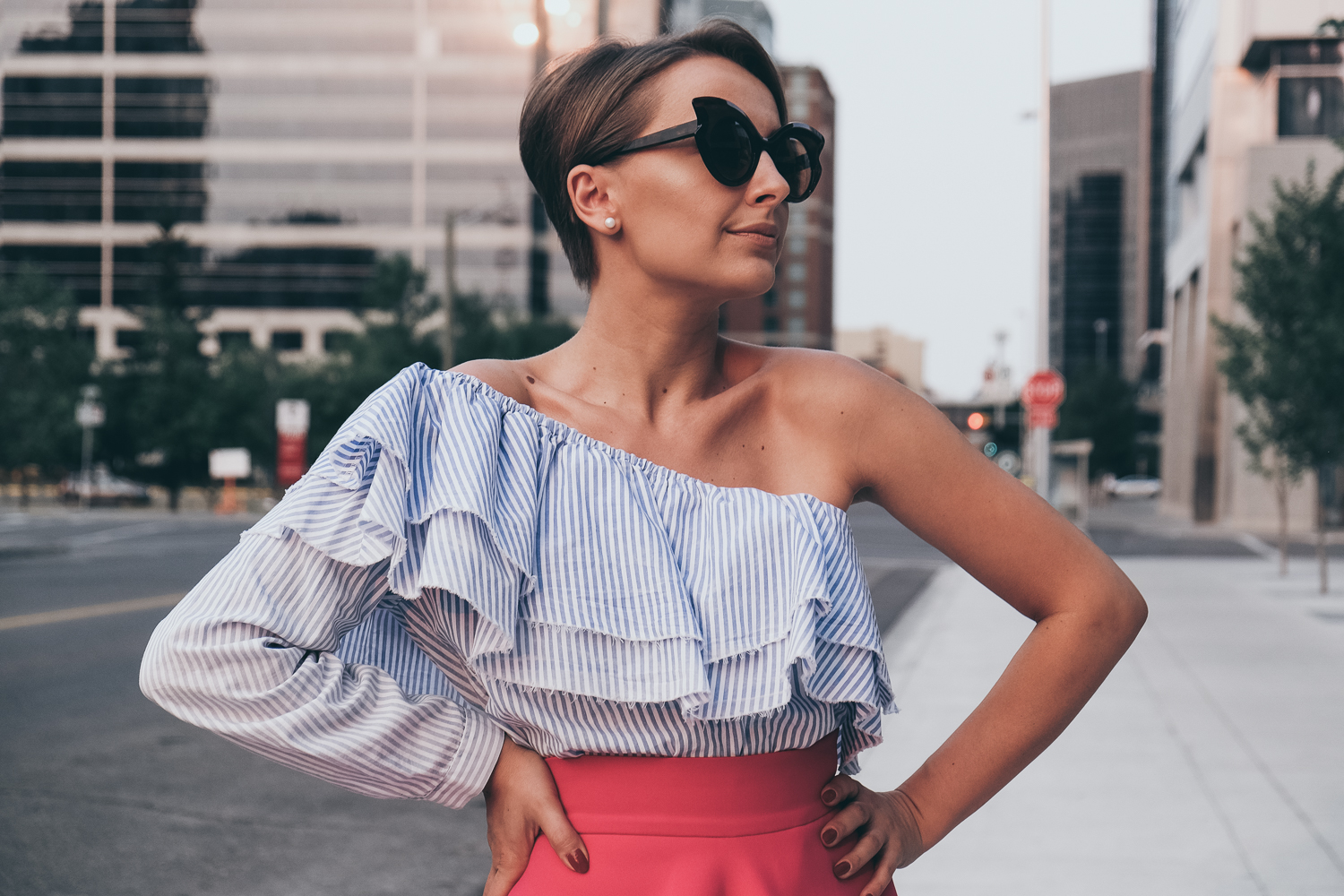 Gorgeous sunglasses from Chinook Optical. Locally owned and operated for over 100 years.
Did you like my advice? Share it with your friends!