One might think it is irrelevant to talk about summer outfits when the winter holidays spirit is in the air. However, while many of us will struggle with digging our cars out of snowdrifts or fighting for the last Christmas decorations of the rack, some lucky fellows will enjoy an exotic Caribbean beach for holidays.
Since I have already tried a small piece of Cuban paradise earlier this season, I decided to develop some personalized advice on what to wear on an exotic vacation.
First of all. Pack lightly. Fill out your suitcase and then remove everything and reconsider every single item. Do this a minimum of three times. I promise at least 40% of your luggage will prove to be unnecessary. Like my boyfriend jeans, for example, or my layered cotton maxi dress. Why on earth did I assume I would be wearing this in 30 degrees and 70% humidity climate?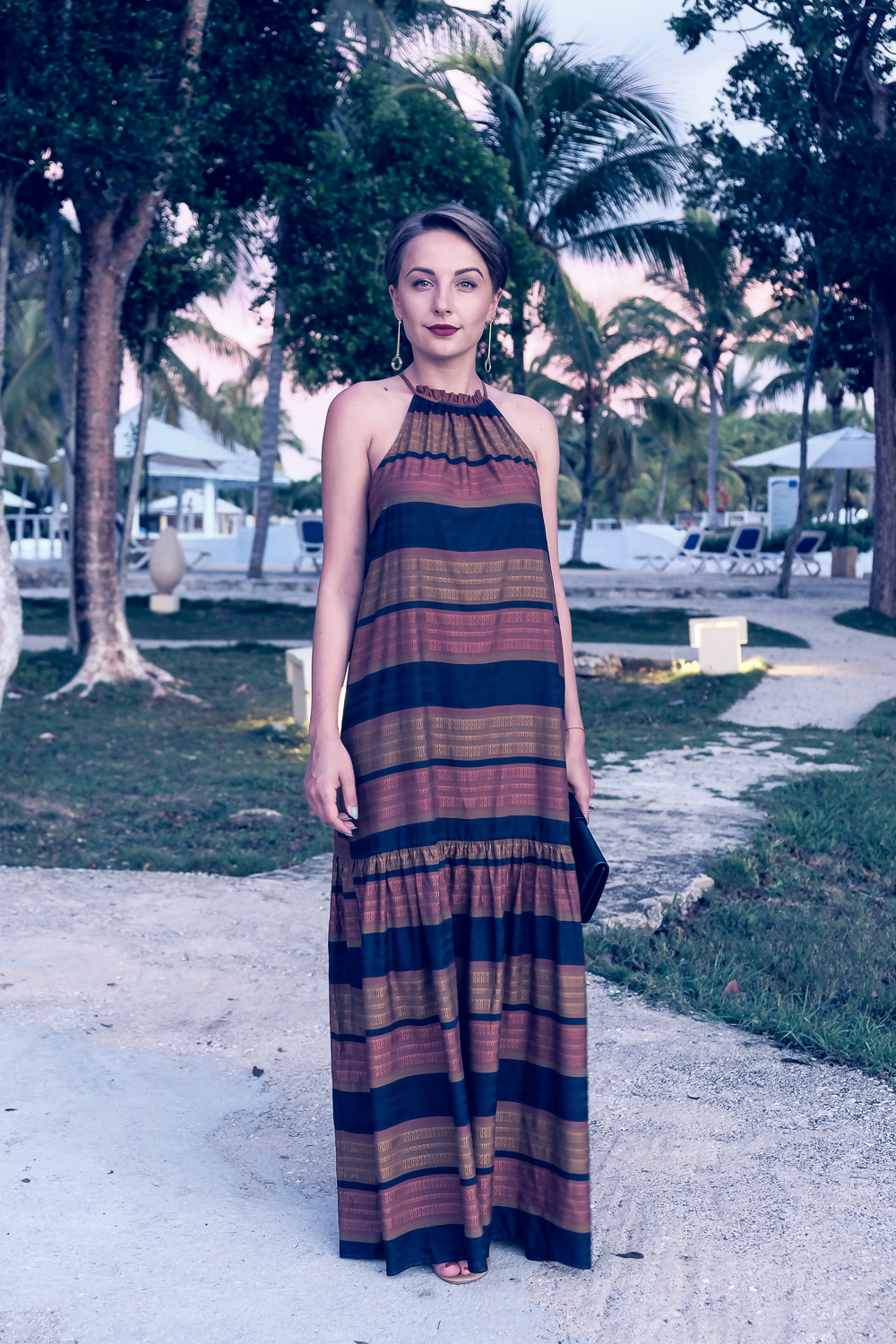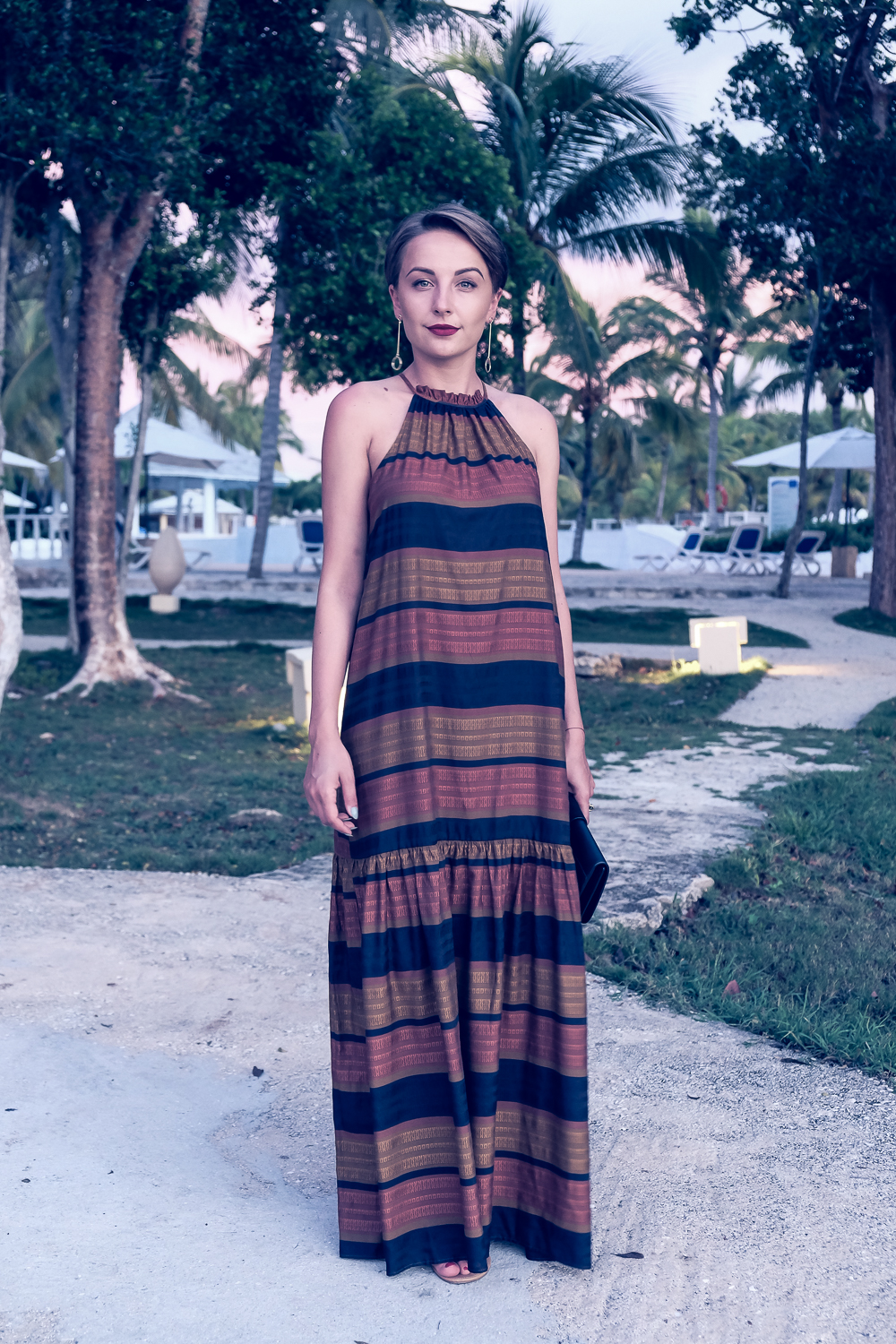 Choose long breezy dresses in light fabrics. Luckily I bumped into this gorgeous halterneck H&M piece on the sales rack and fell for its voluminous flamenco-inspired silhouette. A pair of basic sandals in a neutral shade will be enough to compliment the outfit. Plus, they will elongate your legs when worn with shorter lengths.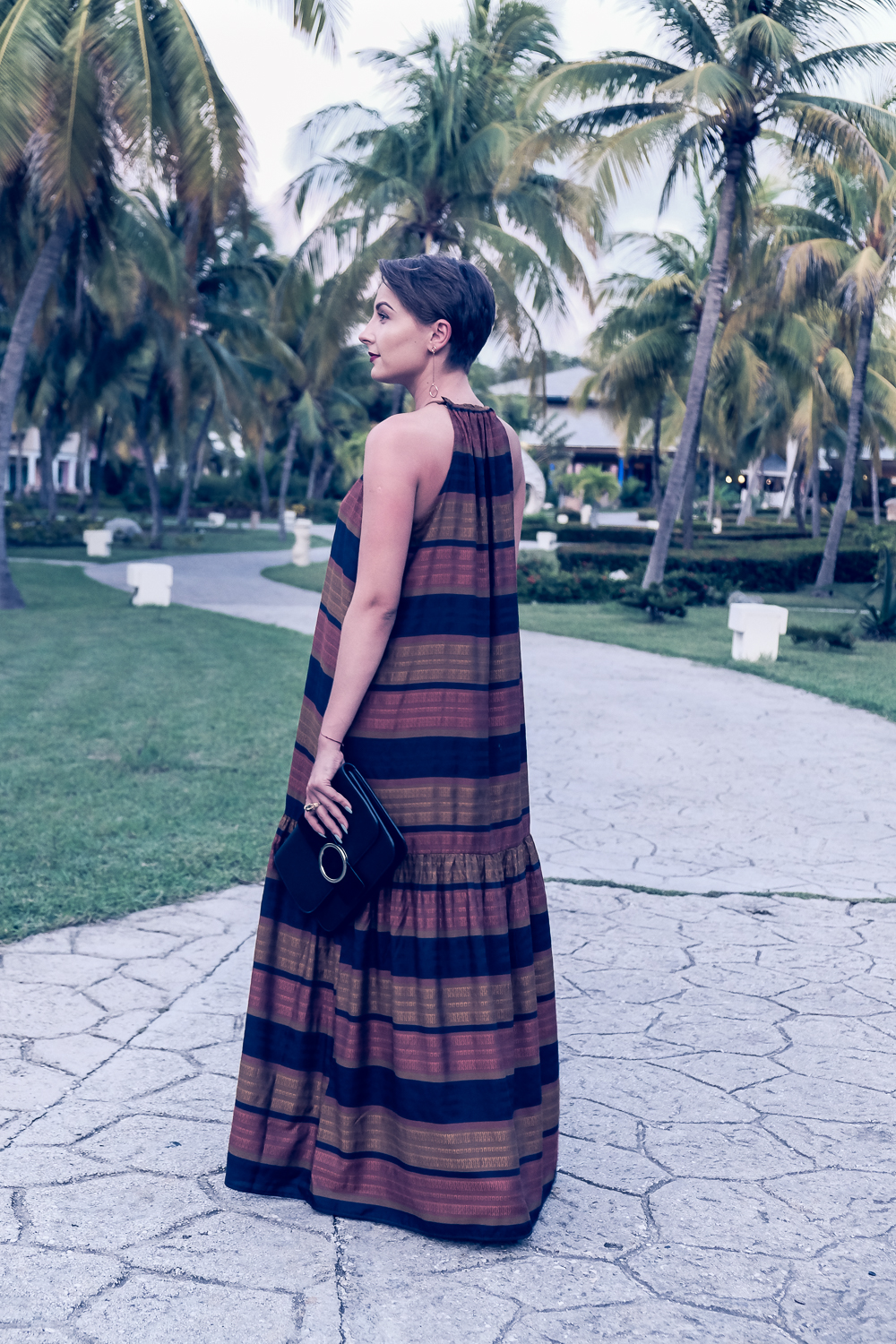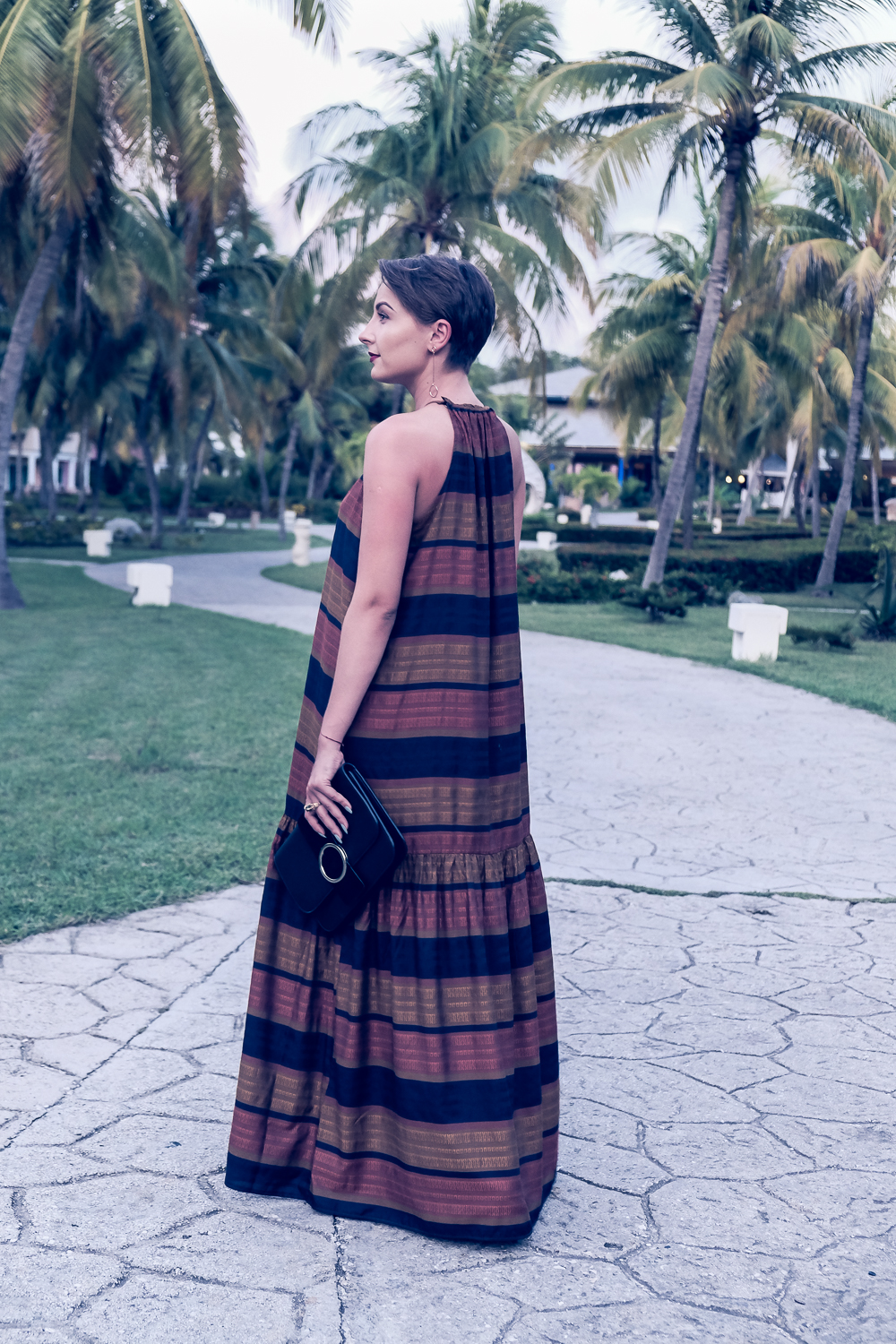 Get inspired by the local heritage and introduce some traditional elements into your holiday style. Yet, try to avoid cultural appropriations that might look awkward or offensive. I cannot say I am a big fan of flirty floral dresses, but somehow this one seemed perfect for Cuba – the fluid fabric, the plunging neckline, and the ruffles gave a totally new meaning to my Latino moves on the dancefloor.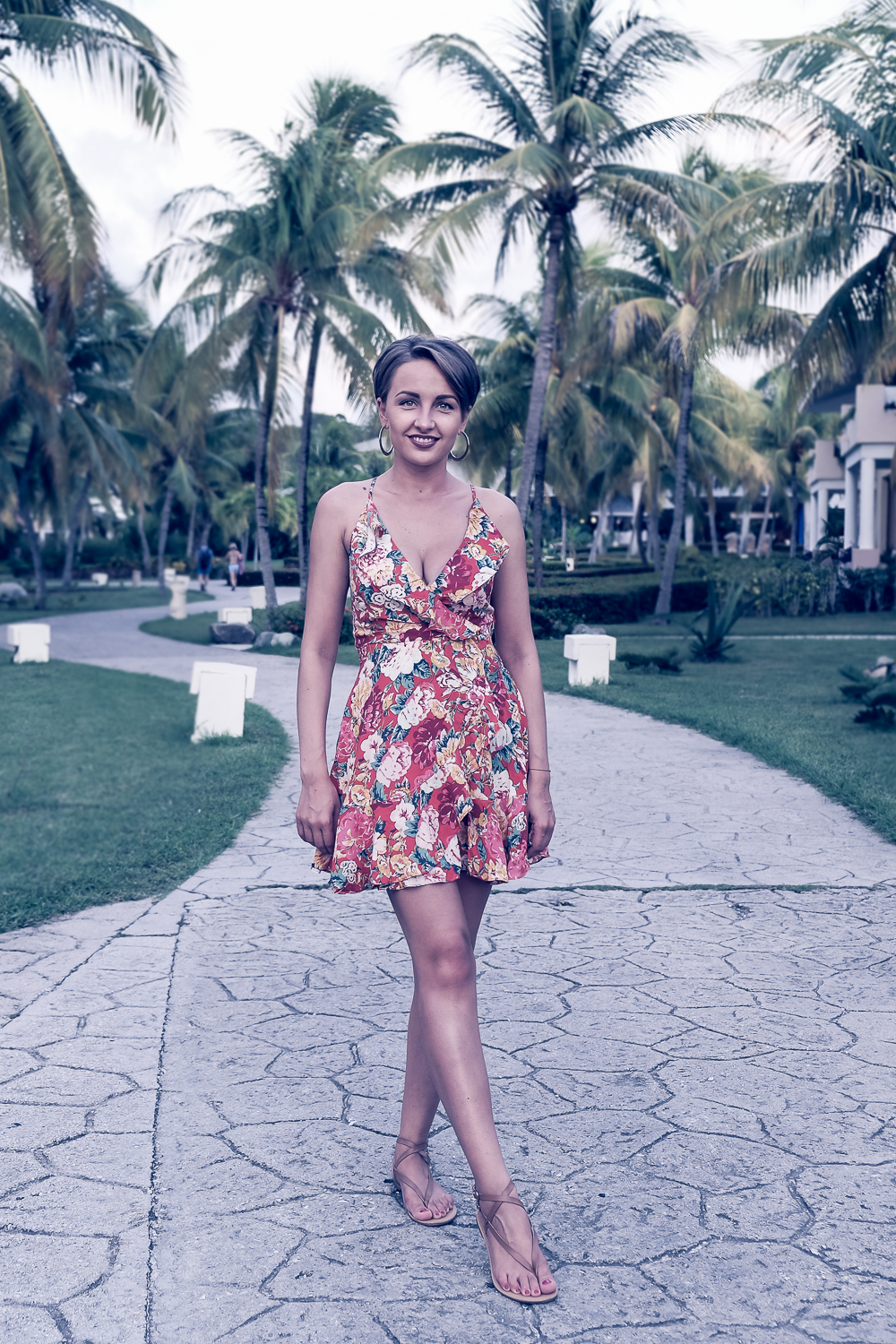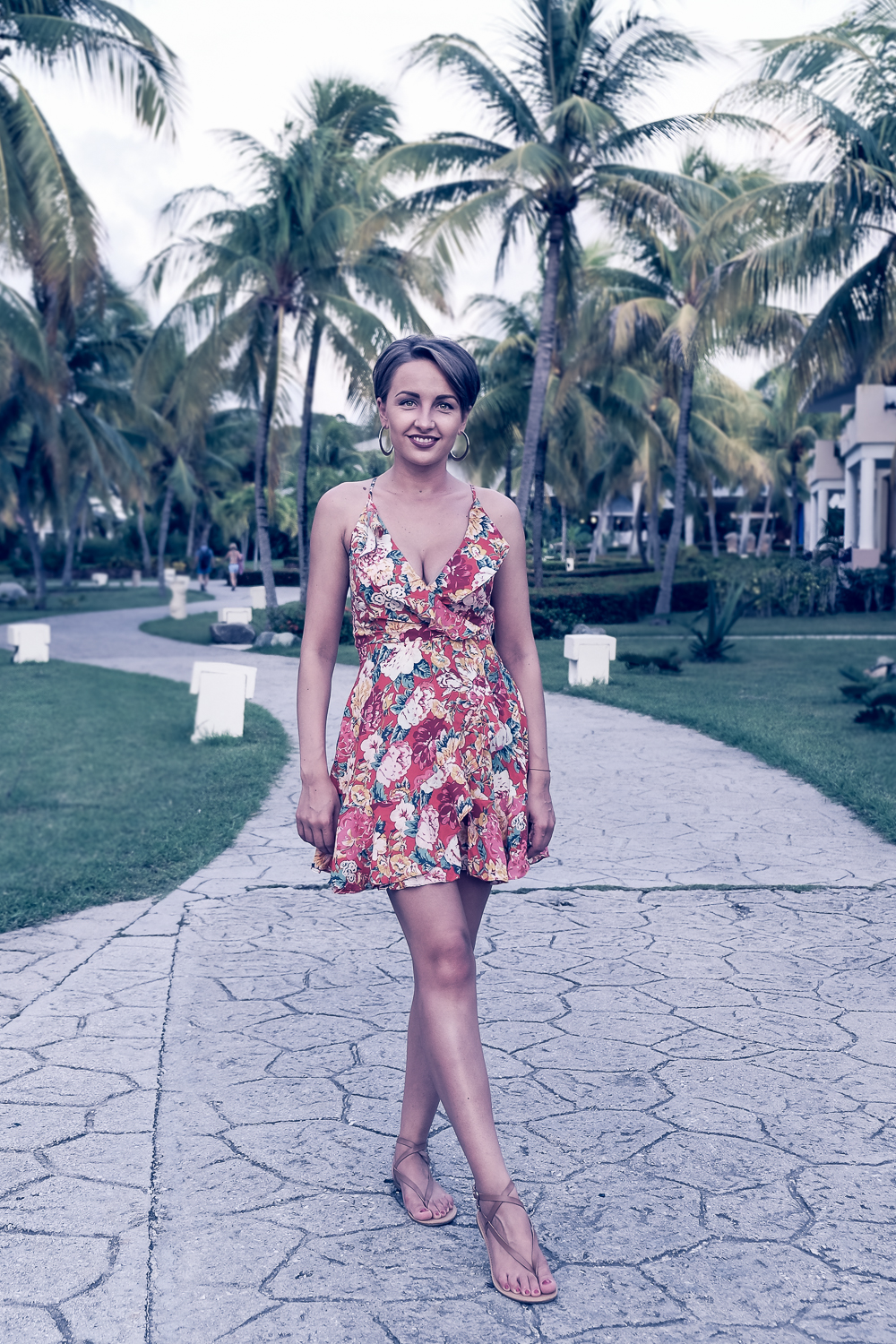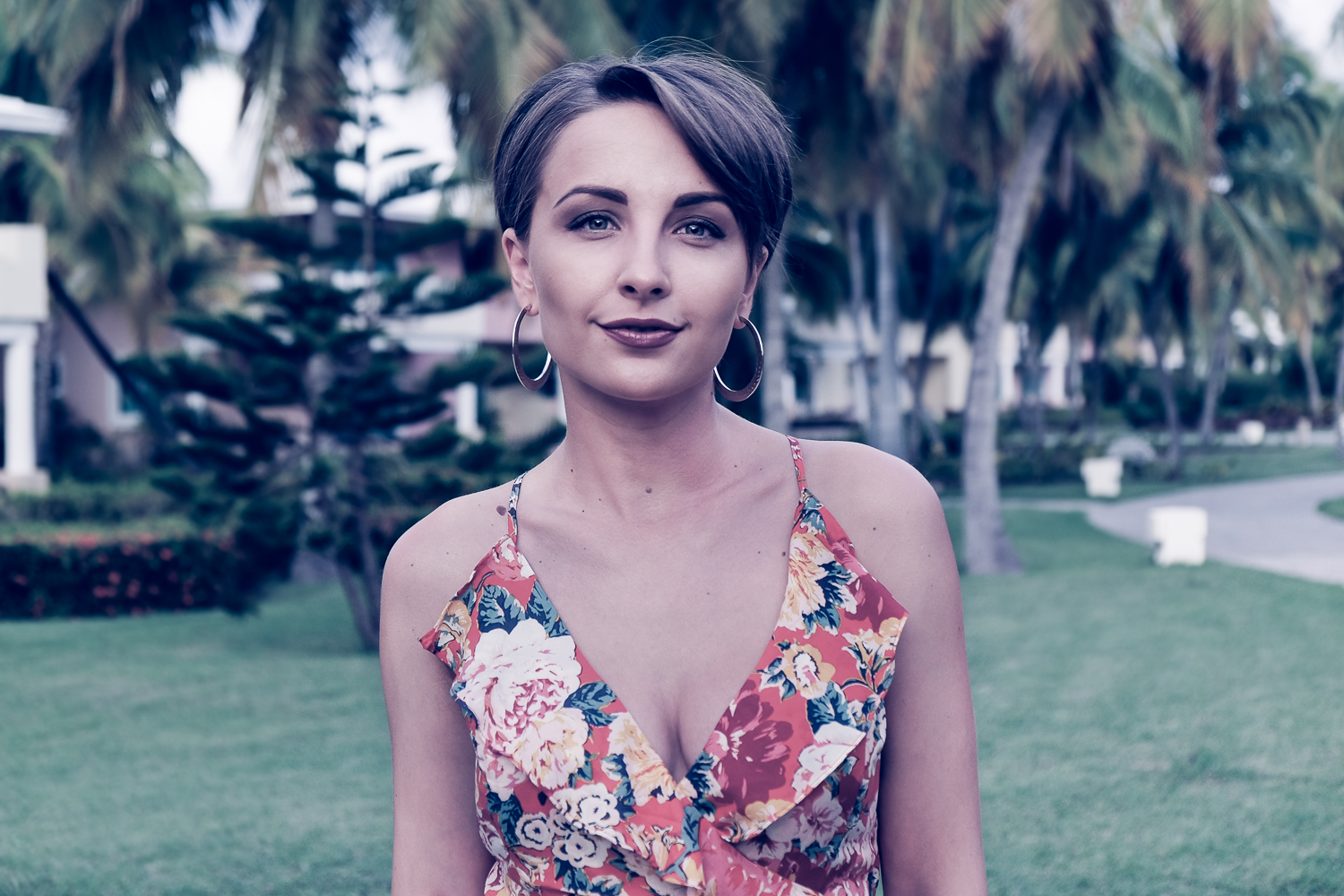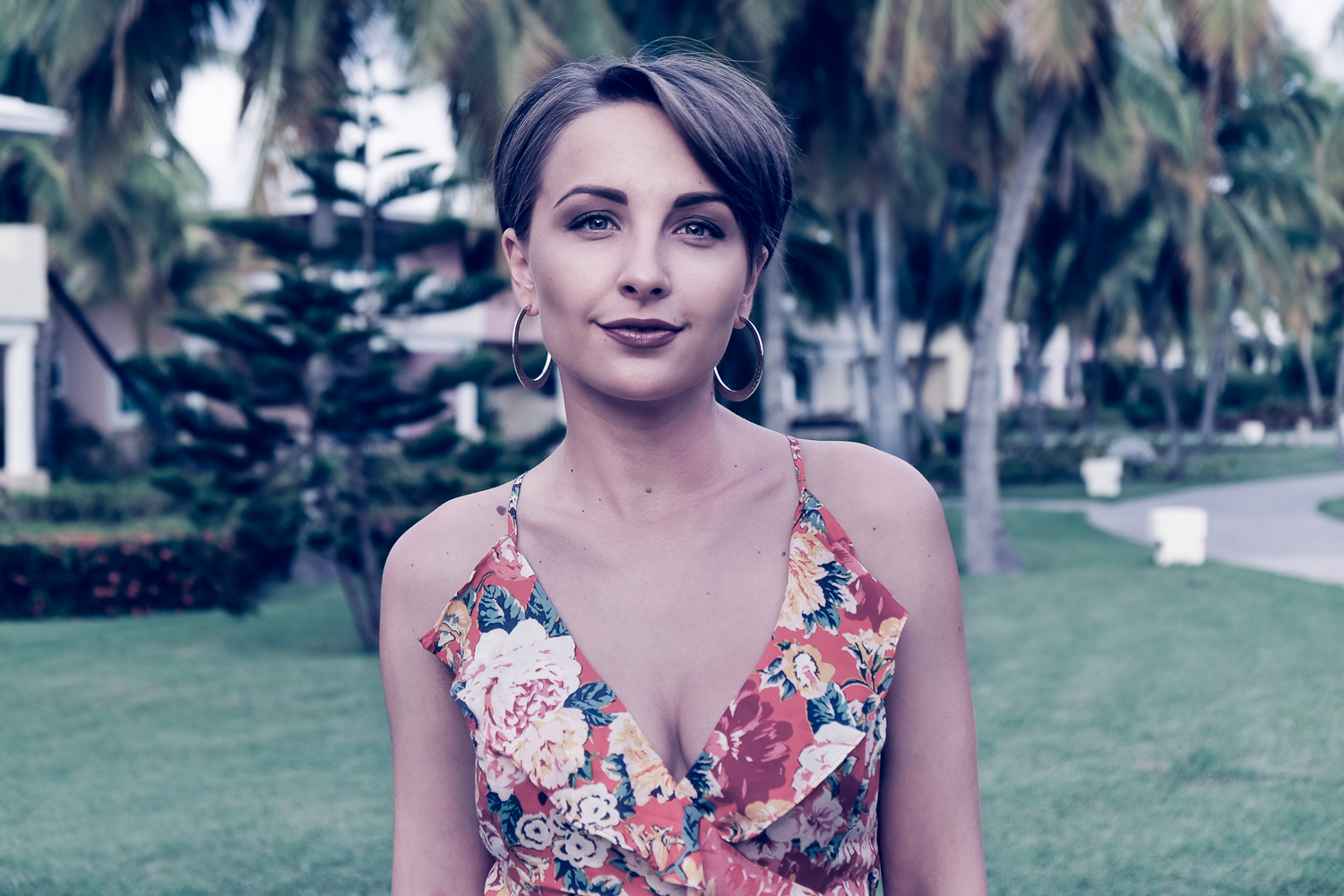 Pastel colours will help you highlight your fresh tan. Reveal a little bit of skin with a daring top. Keep it sexy and comfortable. Replace your usual heels with a pair of cotton wedge sandals.