When it comes to helping organize my clients' closets and help them build a functional style, one of the most important features we advocate for is versatility. Now that summer is officially over, and we all have to engage in a fun layering game, we decided to give you a few tips on how to introduce your favourite summer items into some cozy and warm fall outfits.
Do not pack away those delicate tank tops and flowy cami dresses that can help you make an unexpected style move. There are a few rules to follow when layering – mix and match patterns and textures, respect your body proportions and know when enough is enough.
I love how versatile this blazer dress is. It used to be the perfect choice for summer cocktail nights, and now it works as a perfectly structured layer for any fall dressing occasion. You can easily wear it with knee-high boots and opaque tights or add a crisp button-up shirt for a 70's inspired office look. I tried it with my favourite flared jeans and just a basic striped top to build something casual but dressy enough to go out for drinks.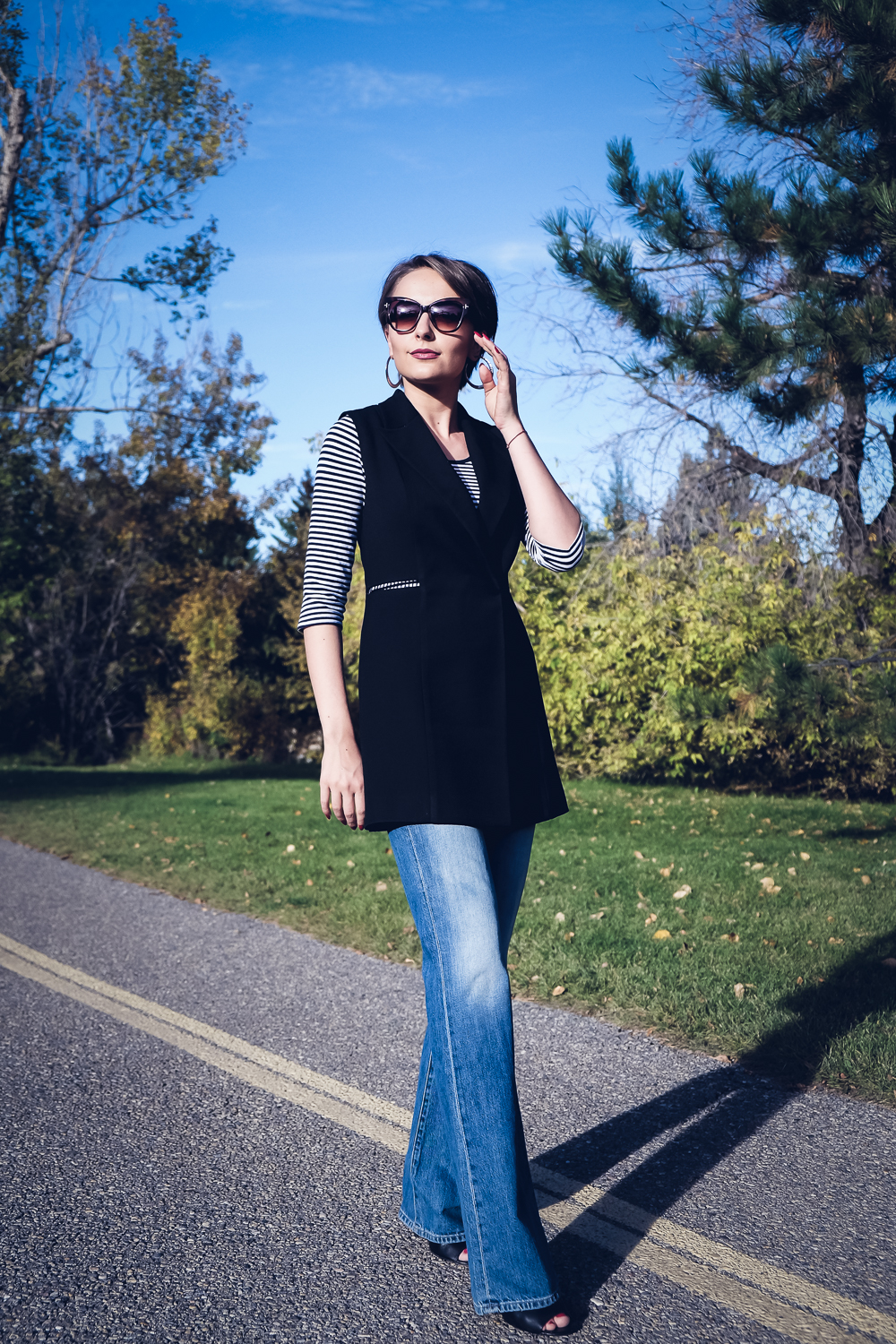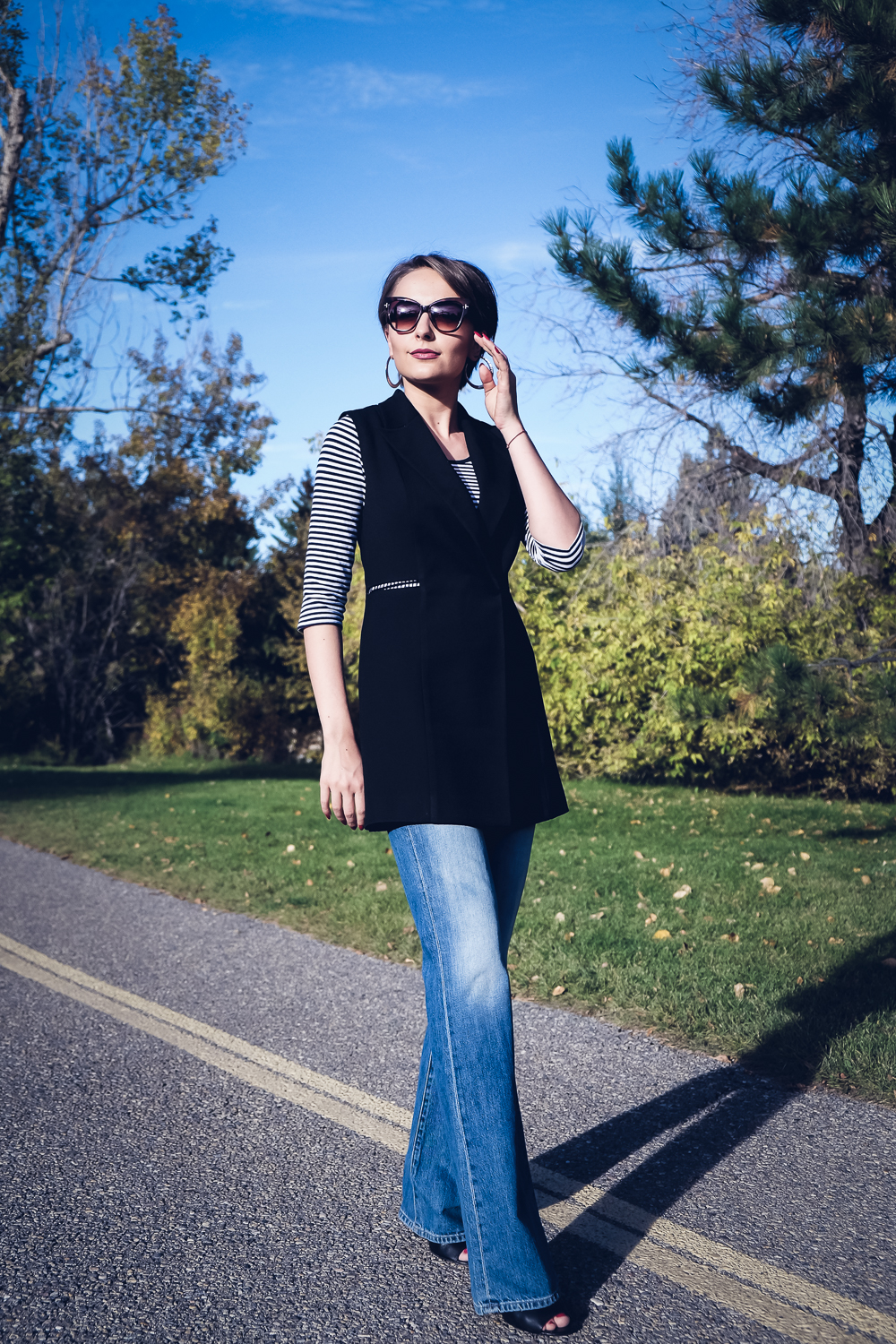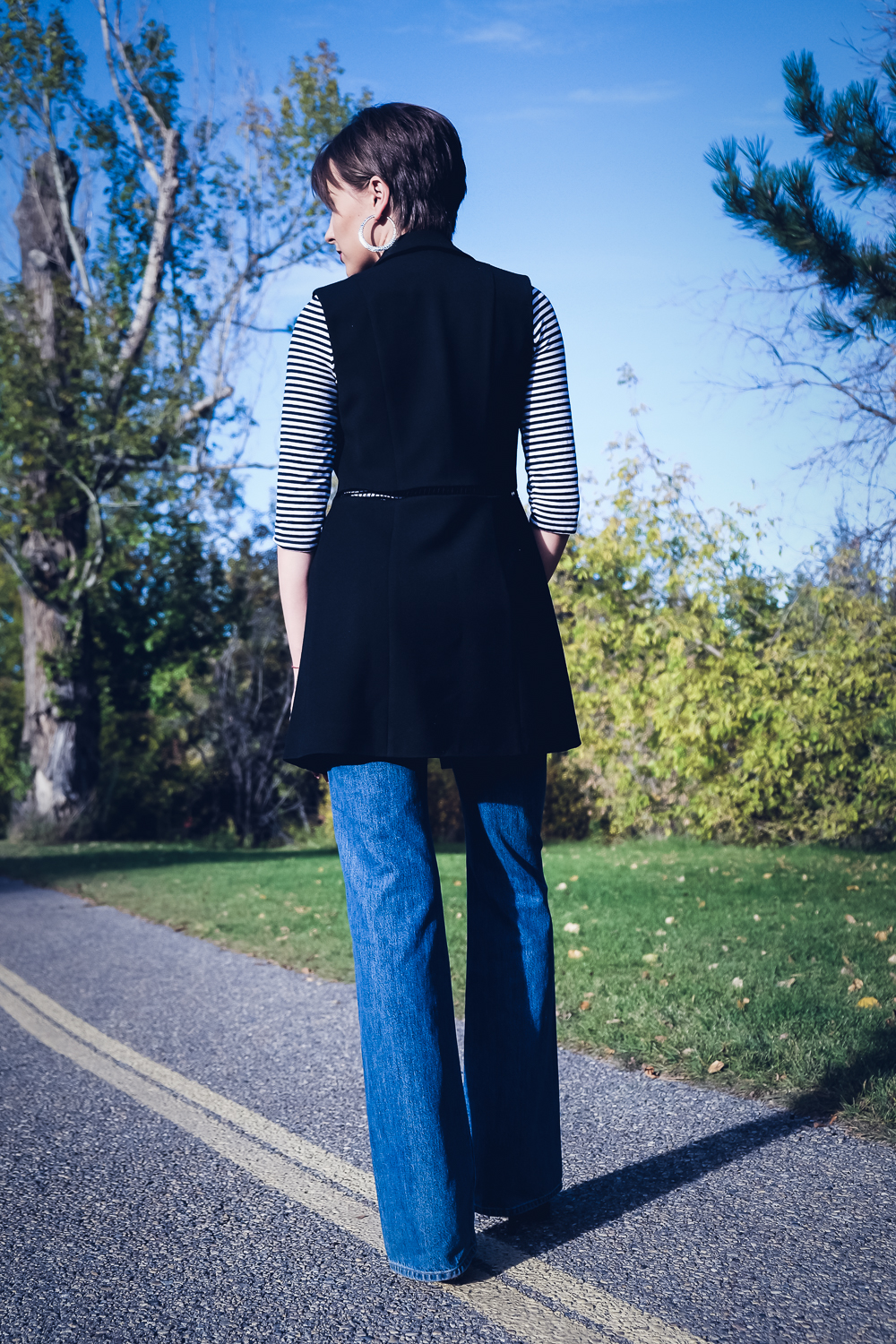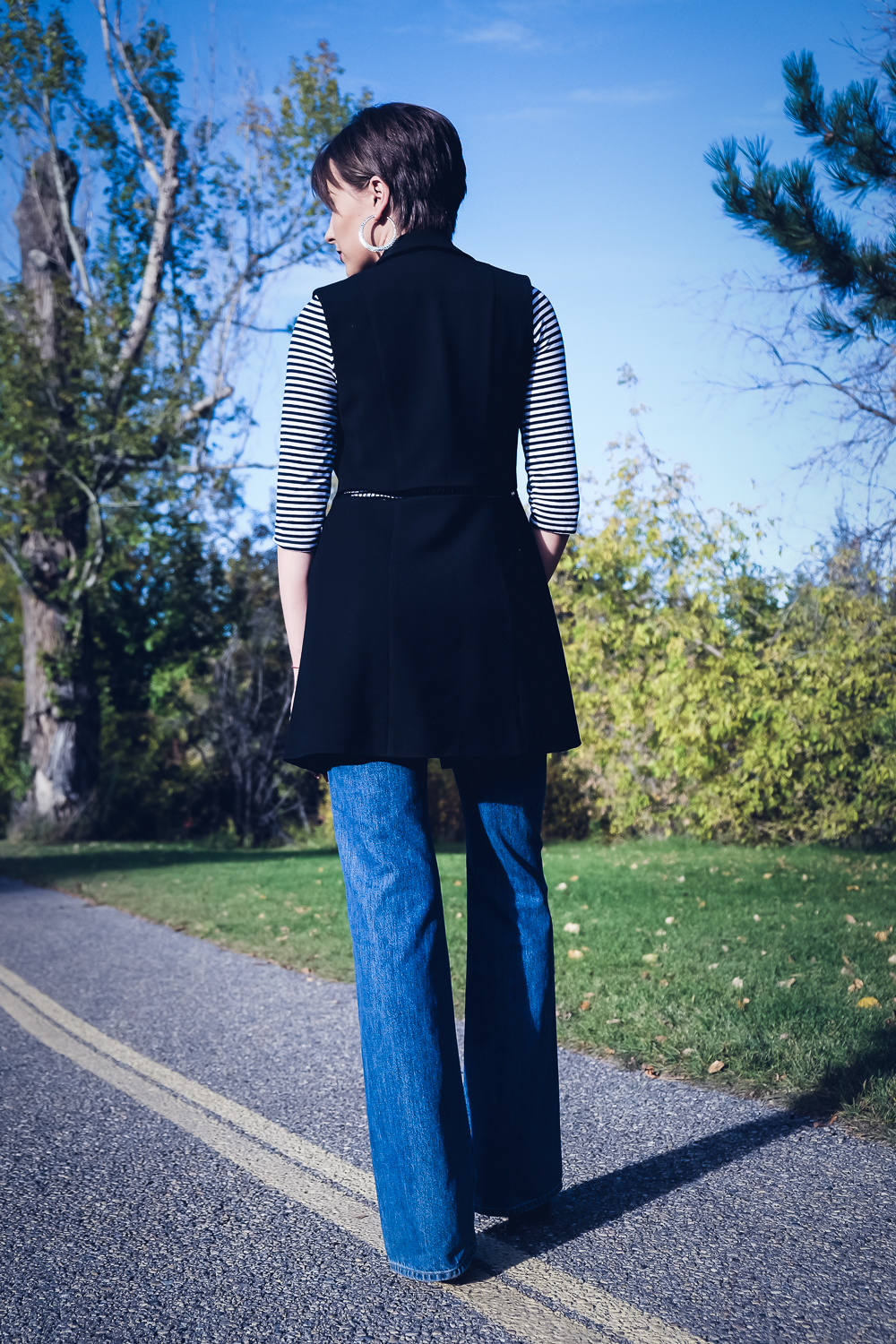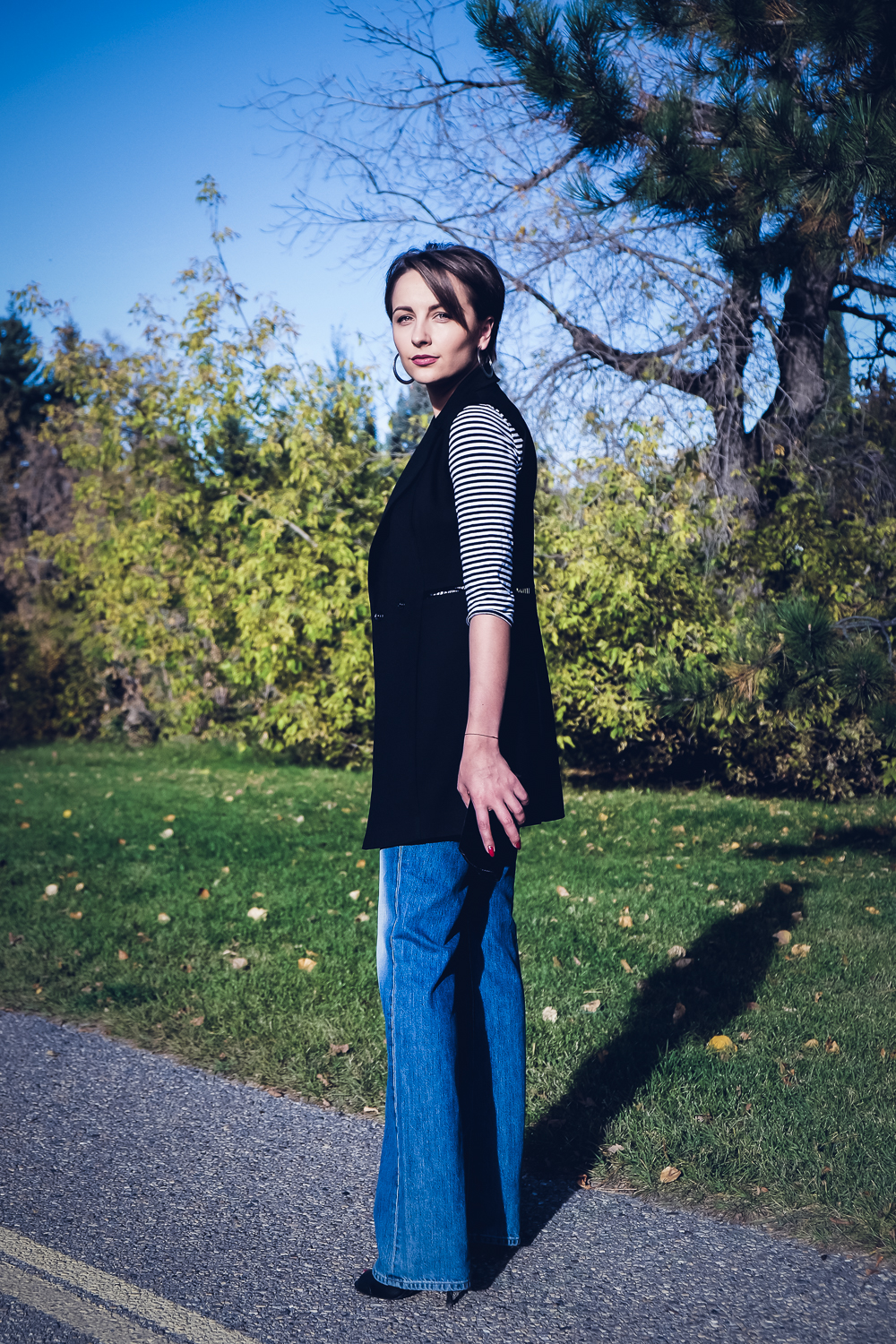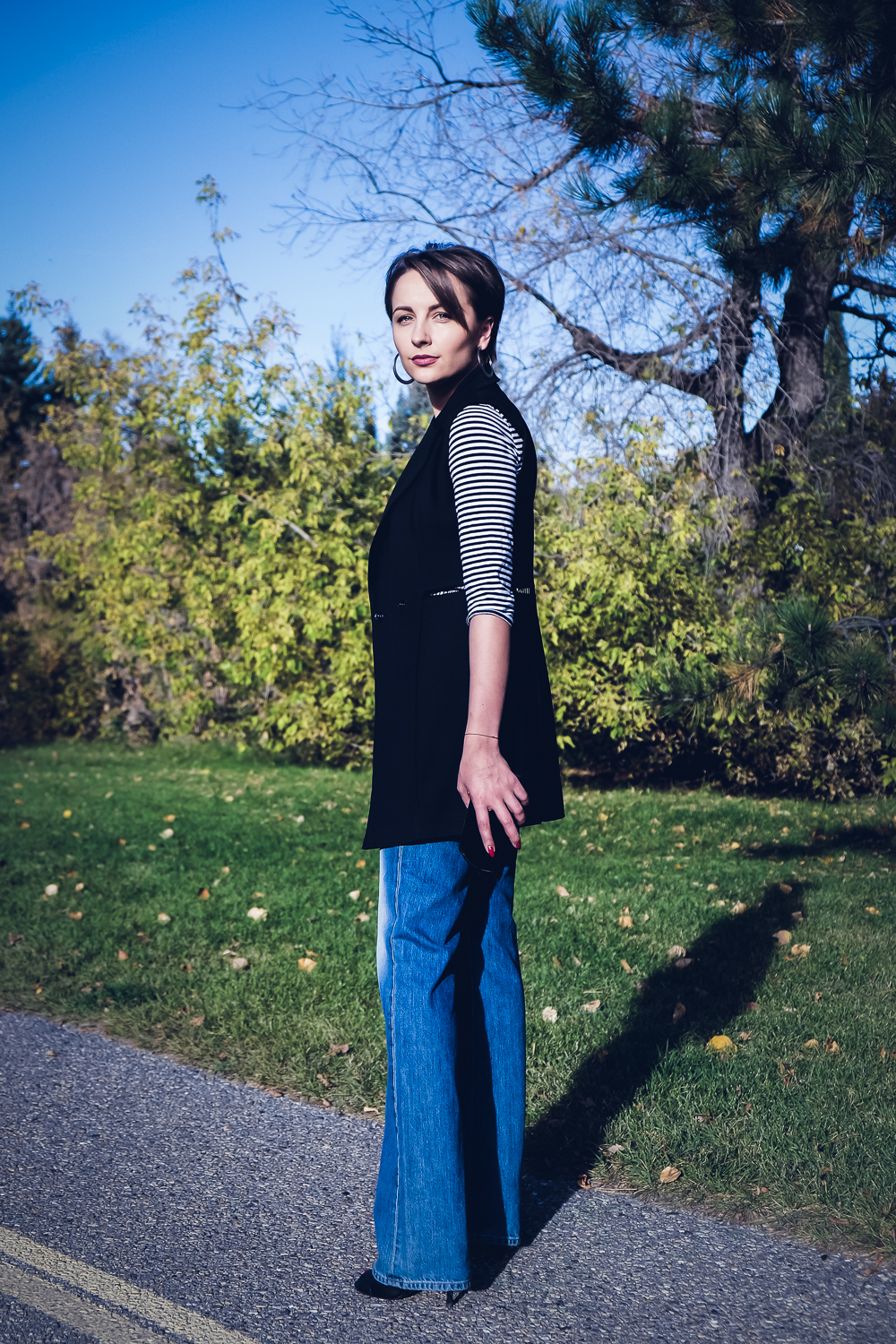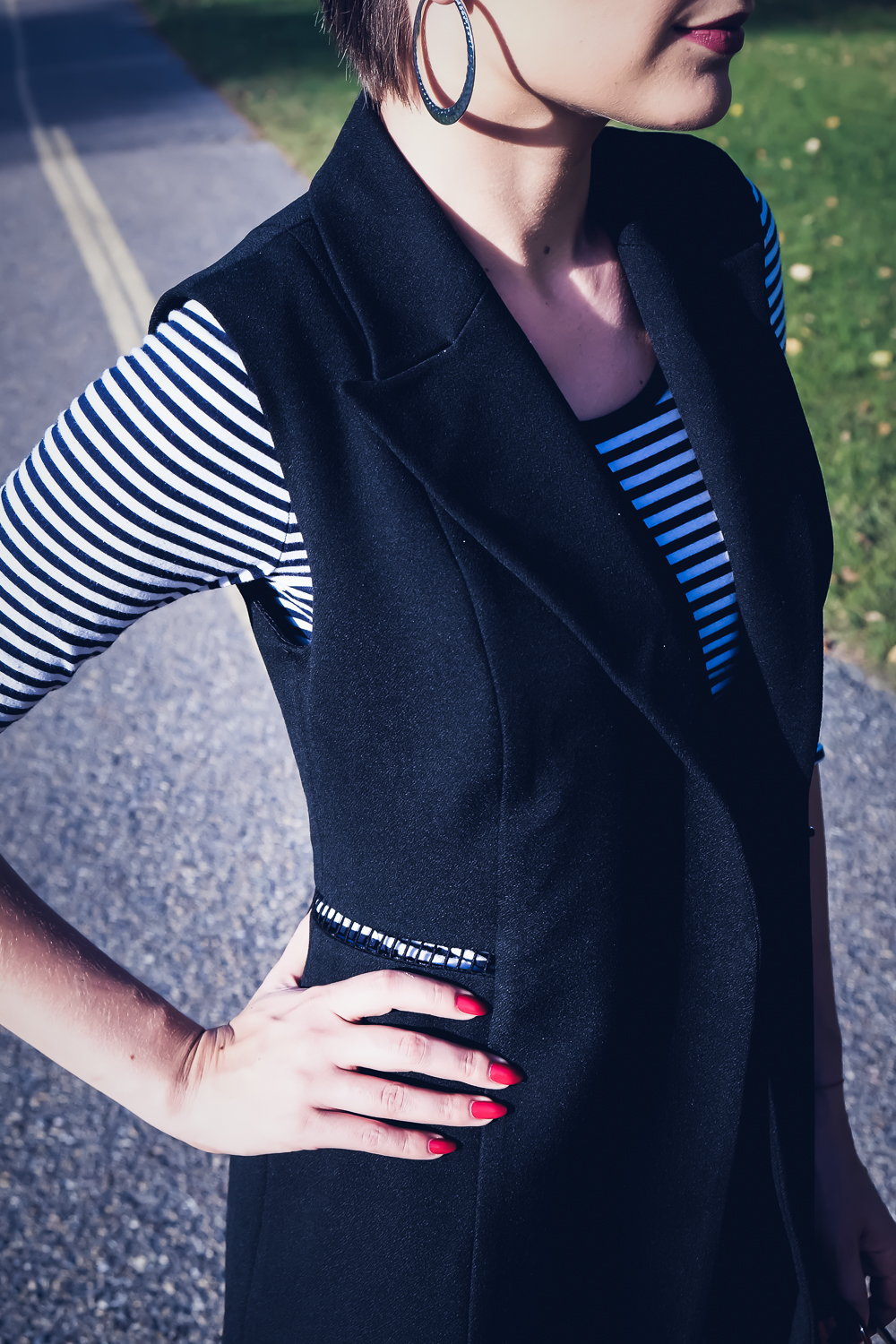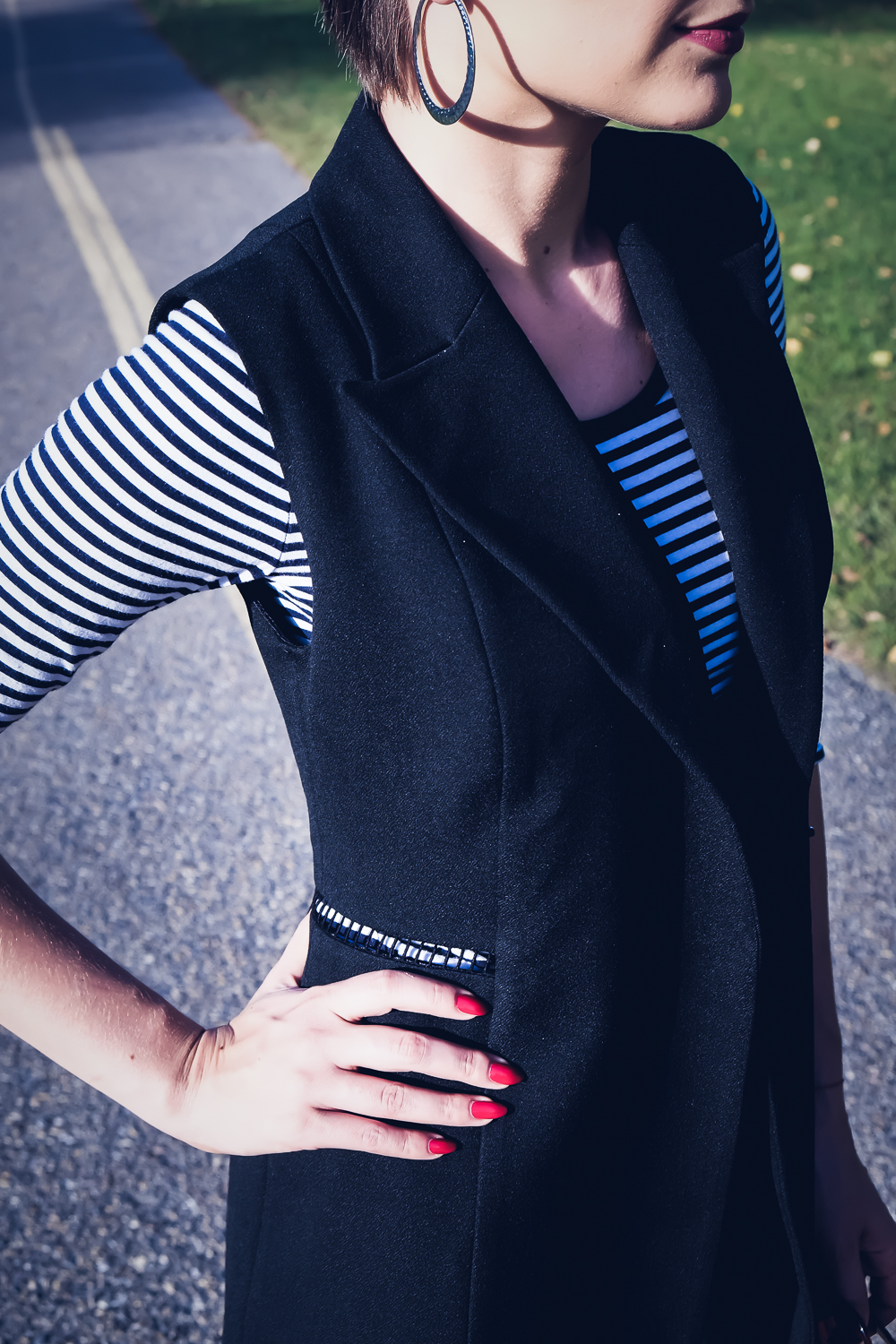 If you check Instagram or Pinterest, you will notice that pretty much everyone is doing the cami dress-turtleneck combo layer nowadays. It is not a bad thing if you are much into the 90's grunge trend. However, if you are looking for a more sophisticated different look, try to reverse the layering game by throwing a trench coat over your favourite cami or slip dress. You can belt it tight to emphasize your waistline or leave it loose and maybe even let it fall off a bare shoulder.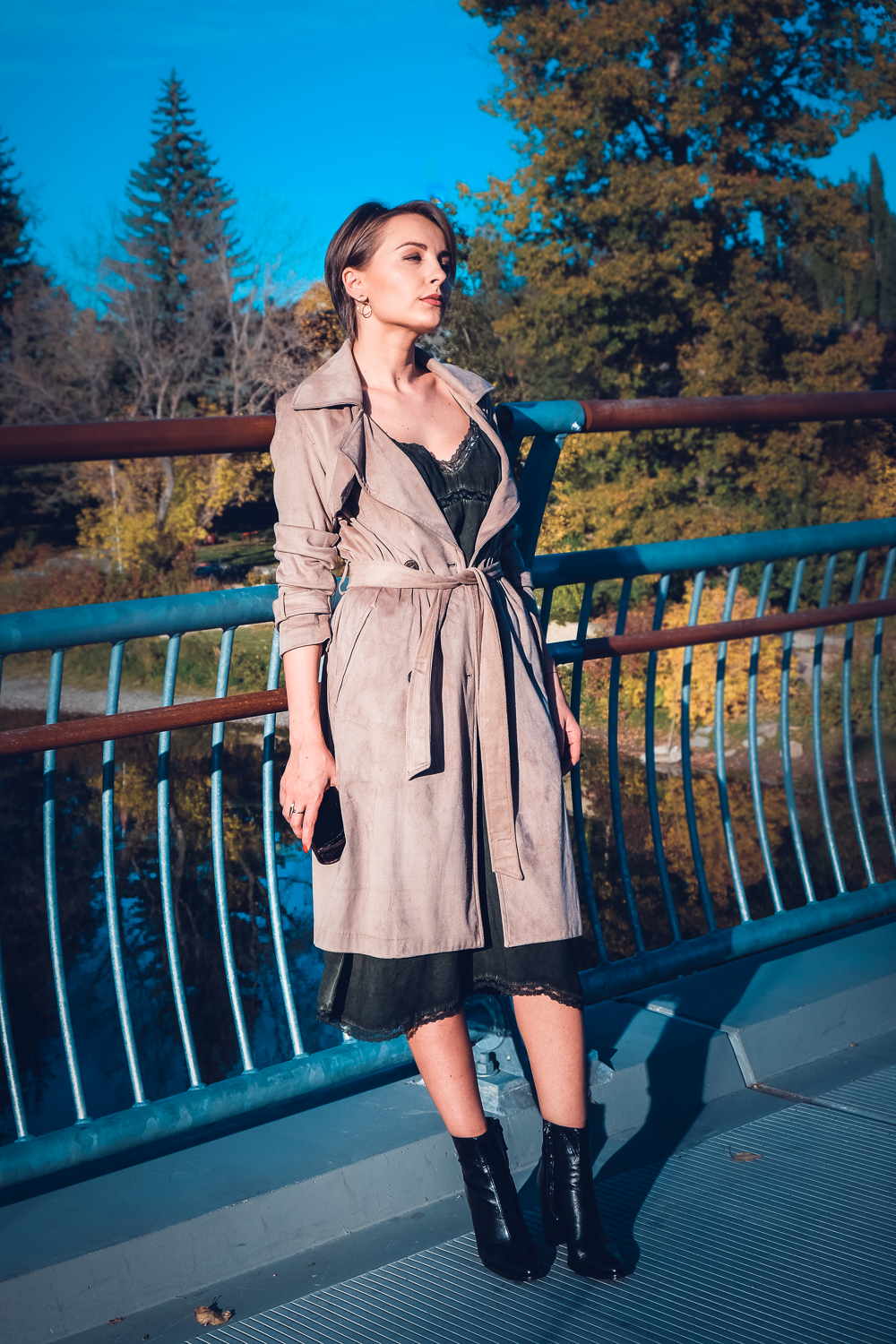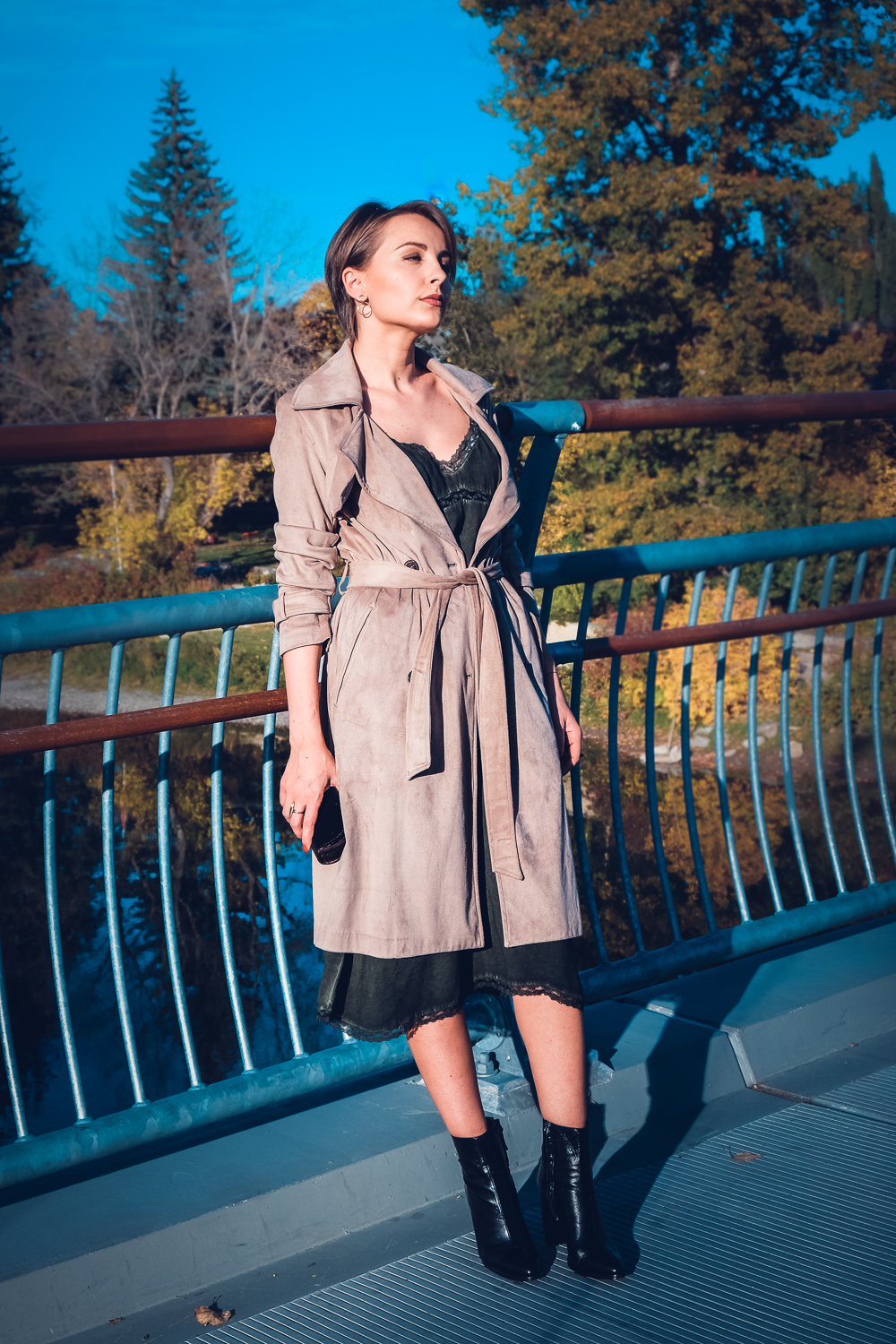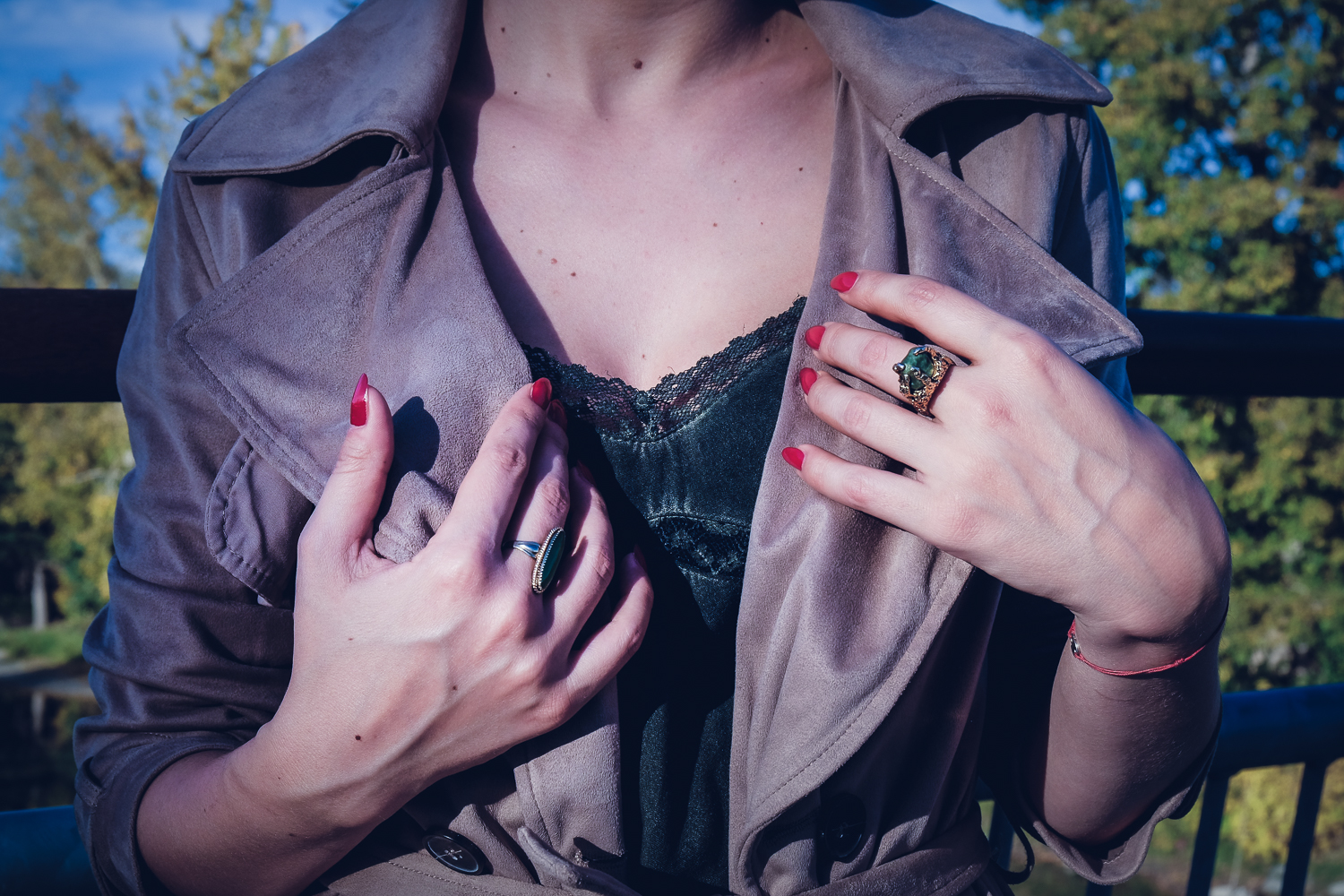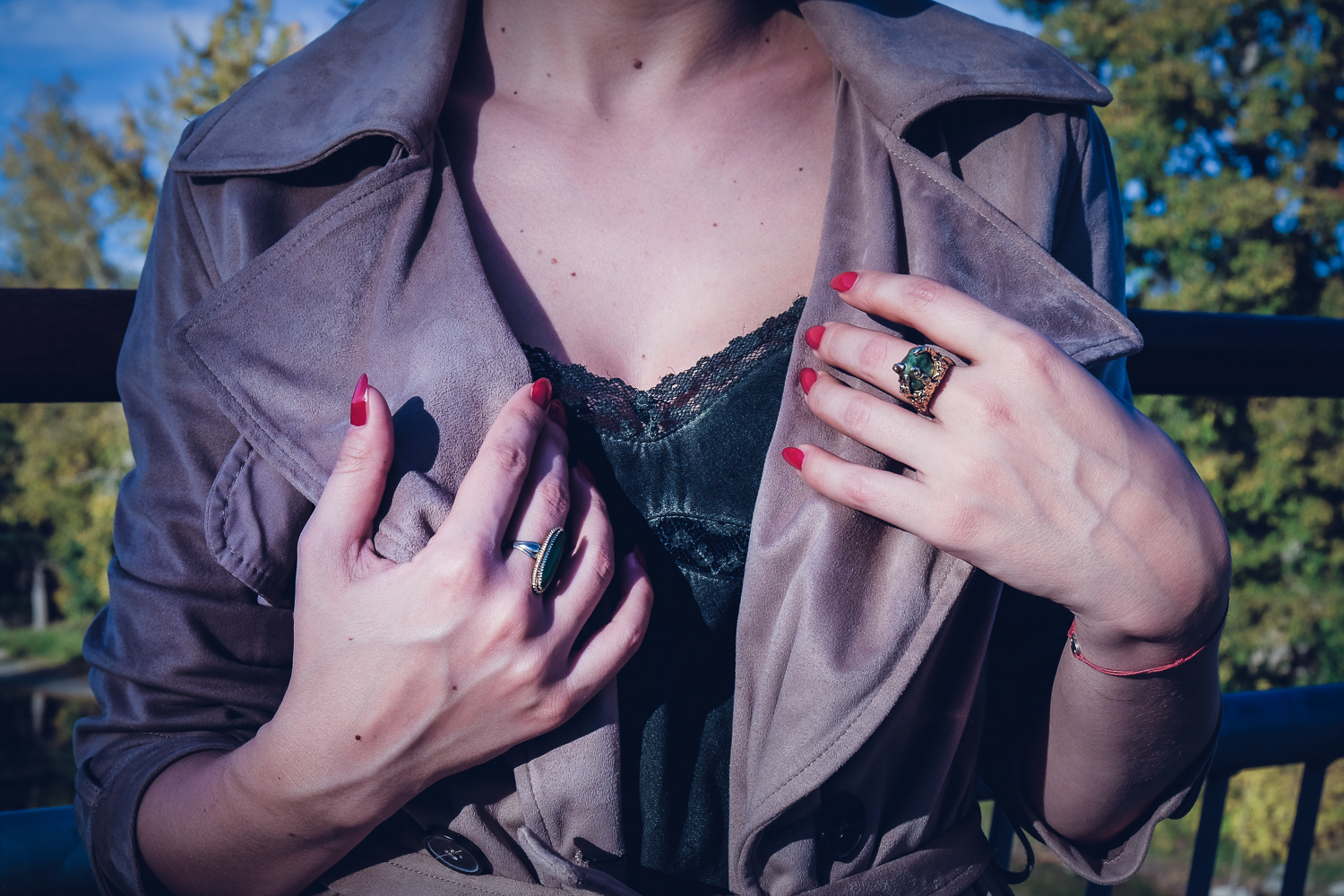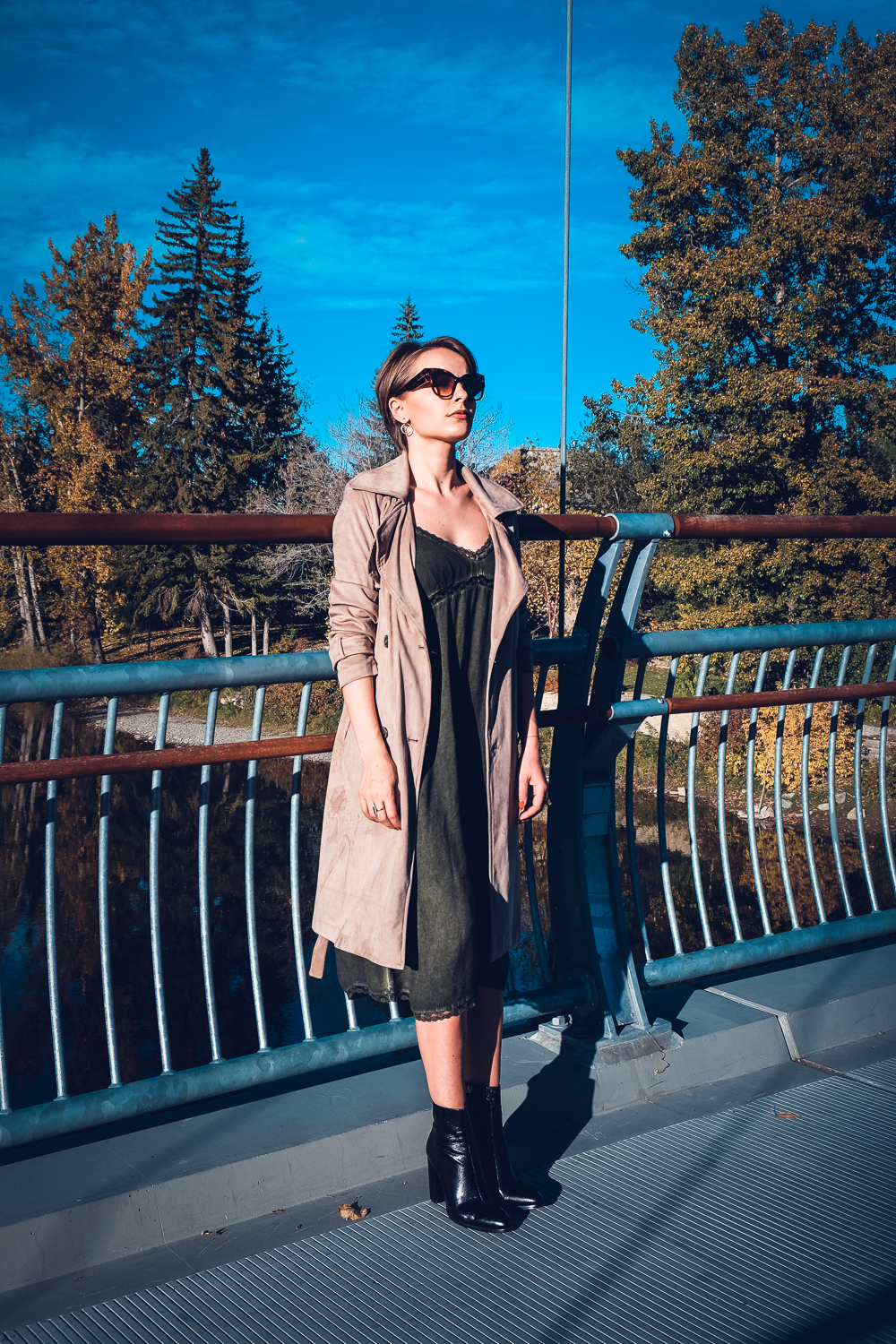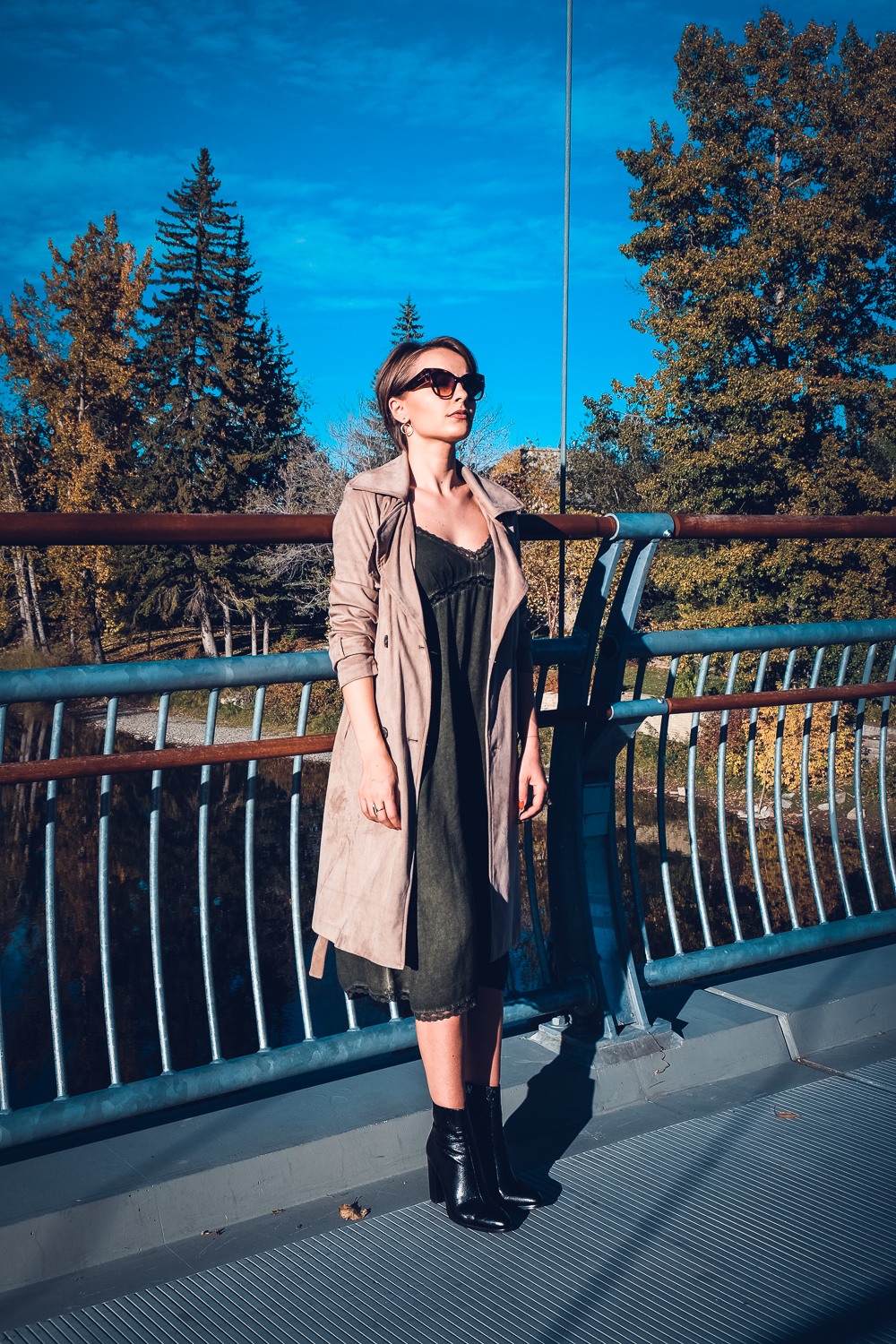 My summer favourite loose suede camisole appeared to be a good fit for this earthy tones colour block outfit. You can keep a low, minimalist key with the accessories or make a bold statement with printed shoes on the opposite.